News, Vision & Voice for the Advisory Community
The $2-trillion platform consolidation stunned open architecture-minded CRM-users who suspect bundling's advantages may quickly turn to diminishing returns
October 2, 2017 — 9:00 PM UTC by Guest Columnist Timothy D. Welsh
Brooke's Note: Tim Welsh's conference reviews become more fun to edit with each passing week because they are so dang loaded with hard and breaking news. He may be an industry consultant but the UC Berkeley grad is also an accomplished bloodhound when it comes to nosing out RIA news. It all brings a smile to my face and should make our readers appreciate the hard-traveling Welsh all the more for the precious industry resource he is. Here, he breaks the story of Sheryl Rowling's new venture and records the intense industry reaction to the Envestnet-FolioDynamix deal and the arduous round trip some RIAs are experiencing in leaving Junxure and then coming back after trying national brands. Yes, this article casts some Welsh clients in a favorable light. But It's also full of attendee perspectives and quotes, some gathered by me post-conference, so the reader has plenty to go on gaining a deeper appreciation of big changes afoot in the advisor business. 
Greg Friedman traveled to Las Vegas to rally a few hundred of his 12,000 CRM software users loaded to the teeth with stories about how his product competes in a safe spot between high-end, high-cost Salesforce and the less expensive, more utilitarian Redtail Technology.   
But as much as the Junxure CEO -- who is also chief of Private Ocean, a $1.2-billion-AUM RIA in San Rafael, Calif. -- likes to talk about his software's brilliance, his deeper passion is the way different softwares work together. 
Then -- KABOOM. The Envestnet Inc.-FolioDynamix megadeal hit the wires with news that the two biggest dispensers of integration-in-a-box were on the verge of becoming one. See:  Hitting home run, Envestnet buys FolioDynamix creating '$2-trillion' super-platform. 
But a chin-up Friedman betrayed no panic at this potential threat to his firm, which remains steadfastly of the integration school -- but not at the cost of open architecture.
"This used to be a much more collaborative industry," he said. "But even now we are seeing longstanding study groups break apart as firms become more nationally focused. While this is definitely a tougher situation, never before has the industry had so many opportunities." See: RIABiz turns eight with Moss Adams-style growing pains and -- finally -- accelerating growth.
Bundle issues
The most instructive instance of that trend, for Friedman, has been a critical mass of RIAs buying the Chicago-based Envestnet-Tamarac bundle and becoming so fed up with its CRM that they come back to Junxure. 
Gabe Muller, chief operating officer of Glassman Wealth Services, for instance, made the switch only to find the CRM not up to par and ultimately switched back to Junxure Cloud. See: Greg Friedman is set to finally bring Junxure to the cloud and beat back the Salesforce-ification of the industry.
Muller (who didn't attend the Las Vegas conference) said in a followup interview today that he straddles the worlds of open architecture and effective bundling. 
"I loved the Tamarac rebalancer and AdvisorView because of the clients portals but I felt like the CRM [Microsoft Dynamics] was an afterthought," said Muller. See: Tamarac doubles down on Microsoft to be more like Salesforce.
But after some wrangling, Glassman is using Junxure again. "We love Junxure CRM," he says.
Friedman, in a follow-up interview, says he's encountered a number of similar circumstances.
Glassman Wealth, which manages $1 billion from Vienna, Va., broke away from Royal Alliance in 2009 with $300 million and has since tripled its assets. See: New RIA with a Royal touch.
Innovation consternation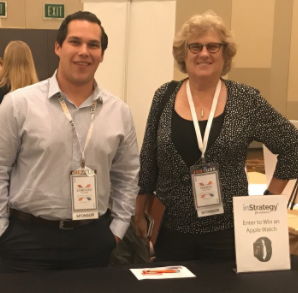 CRM, aka customer relationship management software, was first known as a glorified Rolodex and went onto become the hub of many advisors' back offices -- a central repository for client data, workflow automation and business development. See: 5 ways for stressed-out advisors to build a more efficient practice.
CRM continues to grow as a focus for wealth managers and the pros and cons of that phenomenon proved the chief buzz-generator among the 250 representatives of the industry's largest RIAs, tech partners, custodians and execs who coalesced at the fifth annual Junxure Advisor Conference in Las Vegas last week at the sleek Aria hotel and resort.
"There are so many management areas we are all dealing with as advisors," said Friedman. "We have increasing competition, more compliance requirements, growth is getting harder, everyone is trying to buy everyone, attracting and retaining talent is more challenging and we have to all manage these issues to stay profitable."See: Greg Friedman channels his inner Marc Benioff and Junxure shows off its sky-high future before a crowd of $1B RIAs and RIA digerati in Vegas. 
The conference chatter surrounding the Envestnet-Folio Dynamix megadeal was, in a larger sense, about what the legacy firm consolidation trend meant for their businesses.  
"A key worry for the industry is innovation being slowed when legacy firms buy each other," said technology consultant Doug Fritz of F2 Strategy, who experienced issues with big outsourced platforms when he was chief technology officer at First Republic Private Wealth Management. See: Hitting home run, Envestnet buys FolioDynamix creating '$2-trillion' super-platform."
Given recent precedent, the fear of the negative repercussions of giving so much market power to one provider is a valid one, he said.
"What does this do for the Envestnet and FolioDynamix clients? Folio got an infusion of cash [when Actua acquired it four years ago] but did nothing with it. How will it now innovate?" See: Schwab CTO's speech in NYC spotlights an RIA business addicted to innovation – with no fresh fix in sight. 
Designed to disrupt
But others see opportunity in the fallout from the deal.
Sheryl Rowling, who sold her rebalancing firm Total Rebalance Expert to Morningstar Inc., and who uses Junxure for Rowling & Assoc., her San Diego-based $280-million RIA, said she's already itching to build her next B-to-B venture in the broader RIA universe based on the premise of doing the opposite of what Envestnet, FolioDynamix and other TAMPs do.
This TAMP unbundling trend was a theme at both the recent FUSE Orion conference in Utah and at the recent Black Diamond conference in Las Vegas. See: SS&C overlords culturally shock Black Diamond RIAs in Chicago with heaviness and wow them with well-funded competency
In Rowling's case, she is selling a turnkey investment research package that an RIA can purchase for a $6,000 annual fee geared to those who like to build portfolios from Dimensional Fund Advisors or American funds. See: DFA and TD Ameritrade strike 'strategic' deal with potential to shift RIA custody power axis.
"This is designed to be disruptive," said Rowling. "We've been predicting that Envestnet will become a full-service brokerage for a while now, and with this latest acquisition they are pretty much there."  See: Morningstar buys standalone rebalancer to fulfill its all-in-one vision by getting Sheryl Rowling to cash out and go back to RIA.
Todd Youngs of Doyle Wealth Management in St. Petersburg, Fla. says he steered away Envestnet and FolioDynamix based on the limitations of their bundles.
Client in driver's seat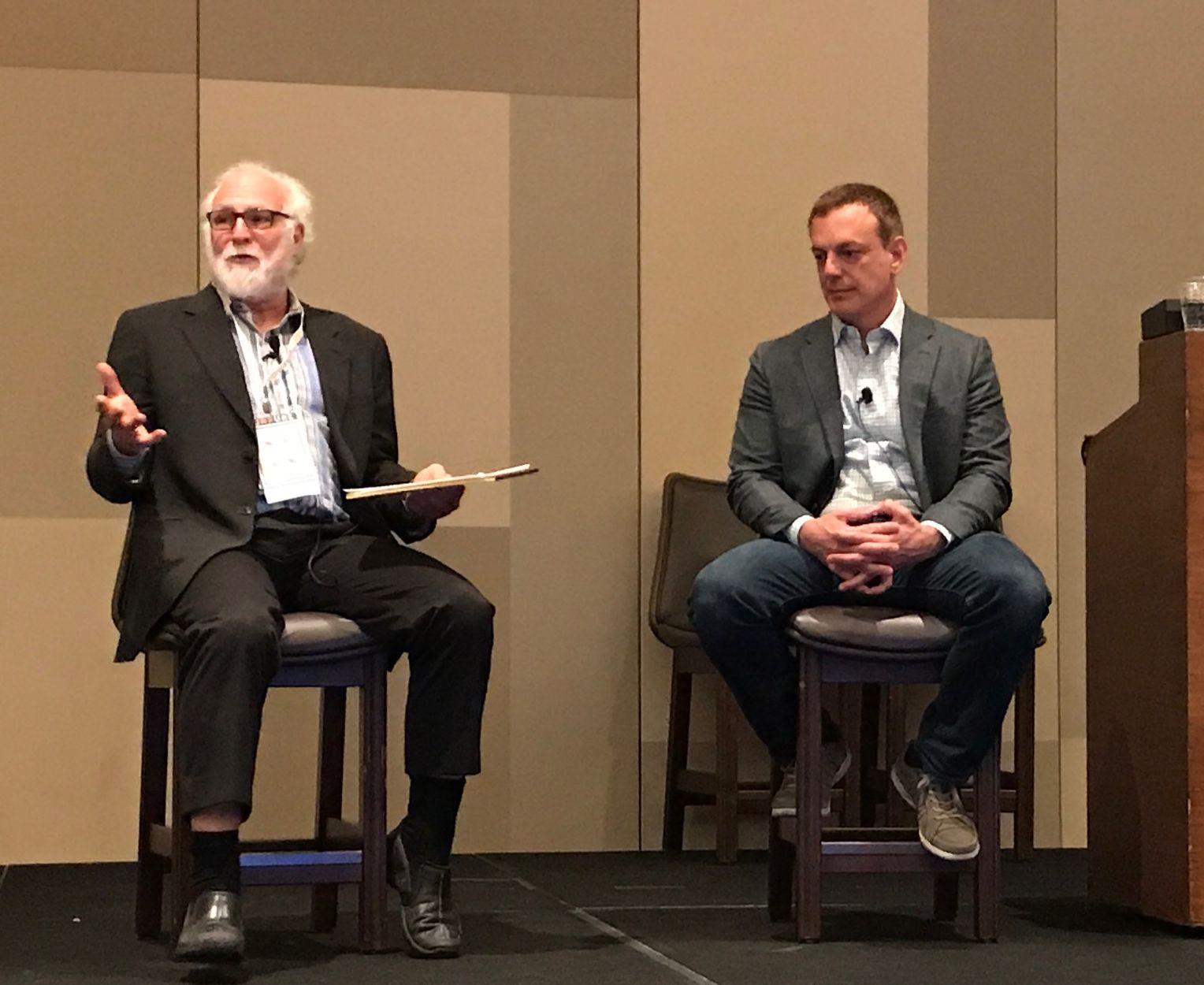 Ramifications of the Envestnet-FolioDynamix deal, as well as the future of wealth management, were addressed from the conference stage in the first day's closing keynote as industry observer Bob Veres interviewed AdvisorEngine Inc. CEO Rich Cancro.
"All of the tools behind the walls of financial advisors are now in front of and in the hands of clients," said Cancro, who previously ran the custody arms of Merrill Lynch and J.P. Morgan Chase and launched AdvisorEngine to fill that need. 
"Collaborative planning is the future and firms will need a portal with an intuitive, elegant user interface where they can co-create with their clients." See: With Pershing as canvas, Dan Skiles and Peter Mangan paint a picture of a budding RIA custodian.
Veres admitted to being initially dubious about clients being able to weigh in on the planning process without an advisor, but acknowledged it could be useful initially in ameliorating the difficulty involved in probing clients about their hopes, dreams and objectives for their family with a total stranger.
"At the beginning of client relationships, this is an awkward conversation to say the least," he said.
Along those lines, Cancro pointed out that, "Price compression is happening. Just like brokerage transactions have come down in price dramatically, so will advisory fees. Maybe not to 25 basis points, but it won't stay at 100. The big question is 'how do you scale the business?'" See: Fidelity warns on the fees RIAs charge as growth of their practices falter yet lower prices aren't the answer.
Consolidation as the enemy of innovation was also top-of-mind for Cancro,
"Firms get stuck when they get big and when you are just buying assets and not adding any new functionality, innovation suffers."
Listen up
Rounding out the conference agenda were a dozen breakout sessions on how to optimize Junxure as well as solid practice management advice on marketing and business development, a perennial issue for less gregarious advisors. The Whitten & Roy Partnership presented on the tricky conundrum of "selling without being salesy."
"Growing organically is an art and a science, as it requires selling, but tips, tricks and techniques are not the answer. Your business is a complex sale, with multiple decision makers, multiple services and products that provide intangible benefits where there is genuine customer confusion and ignorance." See: 10 advisors explain how they build sales without getting 'salesy'.
What is required, according to the Partnership, is a shift in an advisor's mindset to become worthy of the client's trust.
"The biggest problem we find with advisors is that they talk too much, listen too little and get nervous when it comes time to ask for the business." See: Credible reasons Facebook and Google won't become robo-RIAs and other things I learned at Hearsay Social-Pershing event in San Francisco.
In this more challenging operating environment, Friedman and his development team have expanded the Junxure platform to include more and deeper integrations with the other critical systems custodians and advisors use, along with more business management dashboards. See: Greg Friedman is set to finally bring Junxure to the cloud and beat back the Salesforce-ification of the industry.
"What we really need to focus on is how well are we serving our clients, because they have so many more choices now for advice than ever before," Friedman noted. 
Las Vegas potpourri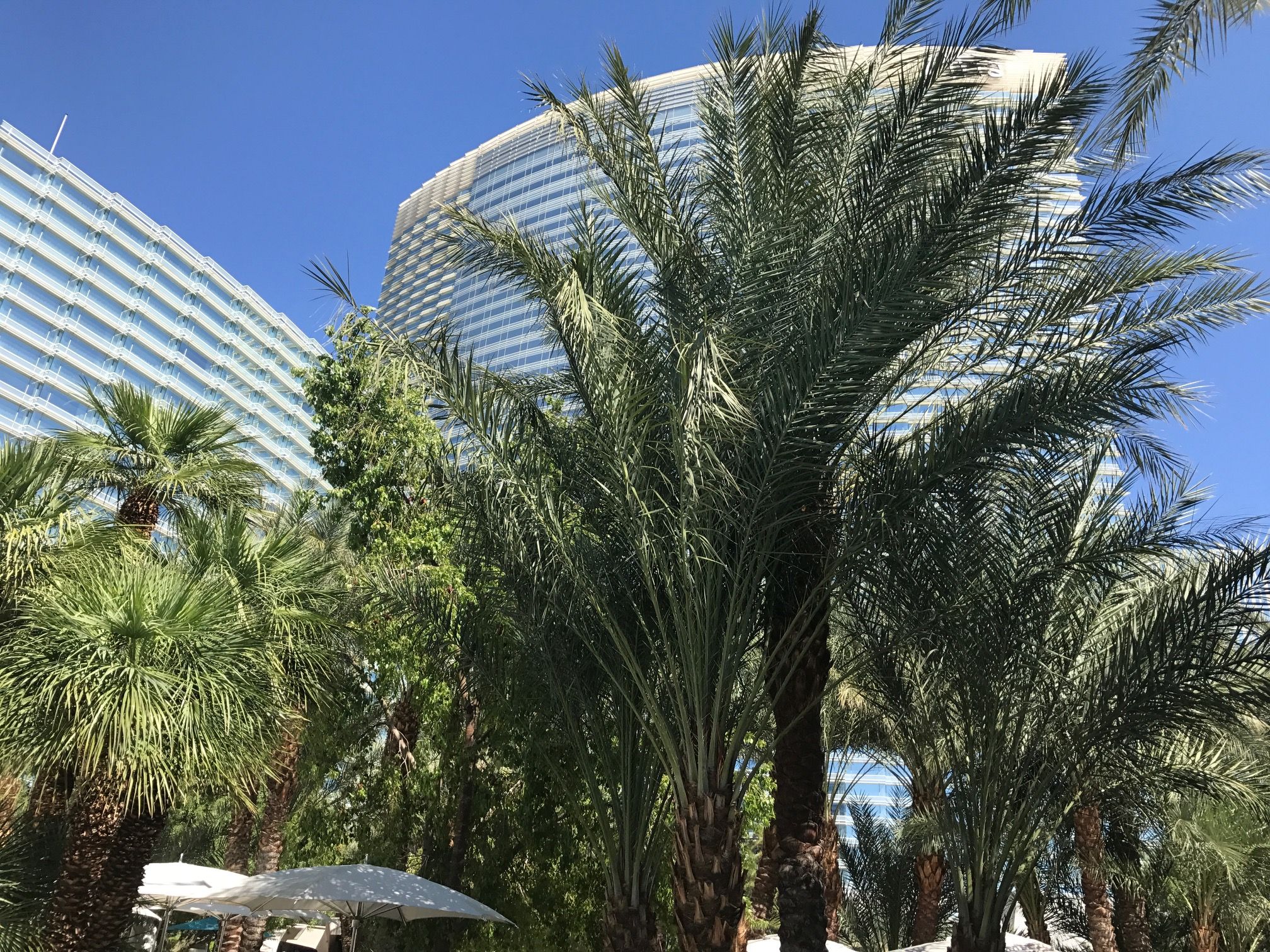 To recognize the top advisors in the Junxure universe, Friedman introduced the Junxure Customer Excellence Awards. 
Winning the Community Award was J.J. Burns & Company, while McMahan Capital Management took home the Legacy Award and Budros, Ruhlin & Roe and Hoover Financial Advisors won the Junxure Power User Award.
The exhibit hall was filled with firms showing off their Junxure integrations.Taking advantage of the Las Vegas smorgasbord, exhibitors treated advisors to many receptions, dinners and shows. See: At Junxure confab No. 2, Friedman kvells about his 6-week-old Cloud and announces closer ties with Pershing
To learn more about what went on at the Junxure Advisor Conference, check out the many tweets on the #JAC2017 hashtag on Twitter.
Note: Welsh has consulted with several of the companies mentioned in this article, including Junxure.
Timothy D. Welsh, CFP® is President and founder of Nexus Strategy LLC, a leading consulting firm to the wealth management industry, and can be reached at tim@nexus-strategy.com or on Twitter @NexusStrategy.
---
Mentioned in this article:
Junxure
CRM Software
Top Executive: Greg Friedman
---
---
Share your thoughts and opinions with the author or other readers.
---