Josh Pace nearly doubled Trust Company of America in size before selling it for a giant price.
Brooke's Note: Trust Company of America has always been the RIA custodian with the unconventional clients, i.e. TAMPs, and the one with the name that sounds more like a community bank than a national player in wealth management. Now, with E*Trade as its owner, its brand name will leap into household realm and who knows? It's a combination of the most hyper-commoditized discount broker with the most hyper-customized RIA custodian with the clashing brands as form following function. TCoA has been on a roll under its new CEO, Josh Pace. It'll need to tread lightly or risk screwing this up the way it has tanked every other business line -- from lending to an ill-fated RIA roll-up -- it has ever tried outside of cheap trades. E*Trade finds now the right time to launch its e-advice robo with an 'active' twist.
E*Trade Financial Corp. is soon to be the fifth-largest RIA custodian.
The New York-based online broker is paying $275 million for Trust Company of America. See: After a brief mini-Schwab era, Trust Company of America gets back to non-conformity and success.
The deal for the Denver, Colo.-based firm gives E*Trade an immediate and solid hold on a sticky niche of the business of servicing registered investment advisors. Not only does TCA have more than $16 billion of assets in custody but many of them fit the turn-key asset management program category.
TCA has recently grown lustily under its new CEO Joshua Pace, who was previously chief business officer. He is credited with creating 80 new advisor relationships in three years. TCA has a total of 180 client firms that are TAMPs or RIAs.
Growing contender
The number underplays TCA's presence in the sense that its TAMPs often have hundreds of IARs working under them. It rates as the fifth-largest RIA custodian behind Schwab Advisor Services, Fidelity Clearing & Custody Solutions, TD Ameritrade and Pershing Advisor Solutions. See: Three suddenly-bigger RIAs explain what sparked the growth.
TCA made big news earlier this year when it won the account of Matson Money, the $7.6-billion DFA TAMP founded and run by Mark Matson. How Joshua Pace seized his 'moment' to convince Mark Matson to shift $1-billion-plus of assets to his small RIA custodian after a 20-year tryout.
E*Trade has total customer assets of $365.3 billion, including $4.9 billion in managed products. It has a market capitalization of $12 billion and earns about $150 million per quarter. See: This time LPL share jump is traced to E*Trade
100% pure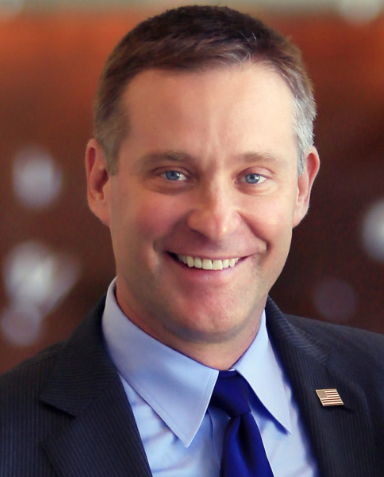 Matson stated in May that his goal is to grow the business to $100 billion of managed assets. See: Mark Matson's $7.6-billion DFA TAMP exits Schwab custody as it sets $100-billion AUM goal.
TCA has long distinguished itself by focusing on RIA technology and Matson cited the firm's onboarding capabilities as a lure for his assets. Matson also liked the fact that TCA was a pure custodian that wouldn't compete with him for mass-affluent assets -- something that could potentially change under E*Trade. See: Small RIA custodians eye 400-plus RIAs who may come into play thanks to TD Ameritrade-Scottrade deal -- but with a cultivated calm.
E*Trade CEO Karl Roessner alluded to TCA's technology and niche in remarks in the earnings statement published yesterday.
"In our highly competitive sector, we are more than encouraged by the opportunity to join forces with such an innovative and well-positioned company. Their superior technology solutions in the RIA space are a natural complement to the cutting-edge digital experiences we offer to retail investors."
Accelerant
Yet according to Roessner, E*Trade can help grow TCA by dint of its brand and capital resources.
"Beyond the ability to offer enhanced services to certain segments of our client base, we are confident that the extension of the E*Trade brand will provide the TCA team with some additional firepower to accelerate growth."
E*Trade will need to squeeze such synergies out of the deal to get a return on the $275 million purchase price, which strikes Michael Kitces, the blogger, as "bizarrely high."
"Even if they were getting .25% on 100% of their AUM, that would be $42.5 million of revenue, and I don't recall ever seeing a custodian sell for 6.5X gross revenue," he says in an email.
The E*Trade-TCA deal comes as Scottrade exits the RIA business as a discrete custody brand. See: A look inside the agonizing decision to cut Tom Bradley from TD Ameritrade and what doesn't seem to add up. TD Ameritrade paid $4 billion for the sprawling discount broker.
---
Mentioned in this article:
---
---
---
---