Justin Castelli: It felt like we were all blindsided.
Brooke's Note: Among cascade of post-DOL changes none are more stark and raw than ones associated with fund platforms. See: US Bancorp venture uses $2.6-trillion running start in bid to become the supermarket-of-fund-supermarkets -- with analysts seeing threat to Pershing and other clearing giants. The good news is that prices are going down. Except when they go up. In this case, TD Ameritrade is lowering ETF expenses for many investors going forward but not without the side effect of making it more expensive to invest in Vanguard and the low-cost versions of iShares on its platform. TD's long-term case for the change seems to hold water. But the emotional reaction of RIAs to the out-of-left-field nature of the change -- and some very real added tax costs that may accrue to their clients -- may cause some leaking of assets to other platforms. Certain to get new assets is State Street with its eye-popping omnibus deal with TD Ameritrade. Though platform changes are a trend, so are general big changes surrounding TD Ameritrade, which seems to be ripping Band-Aids off left and right. The replacements of Fred Tomczyk as CEO and Tom Bradley at the head of retail and the purchase of Scottrade in fairly rapid succession should have, in retrospect, heralded other big changes that were soon to follow. See: A look inside the agonizing decision to cut Tom Bradley from TD Ameritrade and what doesn't seem to add up.
Some advisors are up in arms, expressing their frustration on Twitter and beyond, after TD Ameritrade Inc. launched a commission-free exchange traded fund program that had the side effect of killing off a sweetheart deal they had come to rely on.
RIAs as well known as Michael Kitces and as little known as Justin Castelli, founder of RL Wealth Management, are among dozens flummoxed at the wholesale change, which takes ETFs from The Vanguard Group and BlackRock Inc. off the no-transaction fee menu as part of the tripling of commission-free ETFs from 98 to 296.
The changes are for the long-term good of RIAs and their clients, contends Joe Giannone, spokesman for TD Ameritrade.
"Everything we do here is to deliver an exceptional client experience and to help independent RIAs run better business," he writes in an email. "That commitment to advisors includes providing the largest menu of commission-free ETFs, one that features by far the lowest-cost lineup of core portfolio ETFs. We think that advisors and investors will realize tremendous value from the new program, one that we now can expand and enhance for years to come."
Ironically, TD Ameritrade recently went against the custodial grain when it came to collecting a toll on mutual funds sold by Austen, Texas-based Dimensional Fund Advisors. See: DFA and TD Ameritrade strike 'strategic' deal with potential to shift RIA custody power axis
Little solace
Some RIAs take little solace from this explanation because they had designed their businesses and their portfolios around the free trading of funds that are soon to be discontinued on the platform -- and trusted that an unwritten compact was in place. See: Schwab launches biggest RIA-targeted price war in years -- but TD and Pershing say they won't play along.

Castelli, founder and financial advisor with RL Wealth Management in Fishers, Ind., spoke out on this aspect of the change.
"There was no indication of changes coming, so it felt like we were all blindsided," he says. "Unfortunately, every ETF I've been using was removed from the NTF list."
RL manages $23.5 million for mostly younger clients -- as evidenced by his blog, titled All About Your Benjamins.
The change opens a can of worms, according to Kitces.
"This change gives us pause to re-evaluate our entire relationship with TD Ameritrade, and do a fresh round of cost comparisons to custodial alternatives – especially since through [Lambertville, N.J.-based technology platform] RobustWealth, we already have the opportunity to adopt Apex as a custodial solution with their existing technology." See: With robo-advisors on the rise, robo custodian Apex is rising with them, a diamond mined from the rubble of the Penson Worldwide debacle
'Time to reevaluate'
Ron Tamayo, principal of Moisand Fitzgerald Tamayo LLC in South Orange, N.J.,expressed his frustration in a tweet.
"Very disappointed with @TDAmeritrade on the latest changes to the commission-free ETF lineup. Time to re-evaluate."
Moisand Fitzgerald has about $466 million of AUM.
Gabriel Pincus, with GA Pincus Funds LLC, a RIA in Allen, Texas with almost $14 million of AUM, also tweeted saying: "Furious at this change... removal of high-quality low cost ETFs, replaced with low-quality high cost products ... may move to Fidelity." See: TD Ameritrade shocks RIAs most accustomed to its largesse with a letter, a contract and a tight deadline to sign.
The fee changes can hardly be argued and the new funds benefit in terms of liquidity from not being new at all.
"Each fund in the SPDR Portfolio suite is priced equal to or below the lowest fee ETF in the category," said Rory Tobin, co-head of the Global SPDR business at SSGA in a press release. "Some of these changes in price are significant -- such as offering emerging markets exposure at 11 basis points. In addition, these funds have a combined total of over $11 billion in assets and trade actively, so there is no incubation period needed."
Ouch!
Kitces, the Nerd's Eye View blogger and co-owner of XY Planning and XY Investment Solutions, is particularly frustrated that TD Ameritrade removed popular Vanguard and iShares ETFs. See: How BlackRock stopped Vanguard from devouring ETF market share by pleasing RIAs -- but how that strategy could endanger iShare profit margins in the long run.
TD Ameritrade's list of commission-free ETFs is now larger than its giant competitor, San Francisco-based Charles Schwab & Co., but that's beside the point for RIAs, he says.
"TD Ameritrade literally removed more than 85% of our existing ETF allocations from their platform. Ouch," Kitces writes in an email. [To read the Kitces blog post on this topic, click here.]
Kitces says many advisors chose TD Ameritrade because they are courting younger clients who seek and depend on low-cost funds such as iShares and Vanguard.
Rebuilding portfolios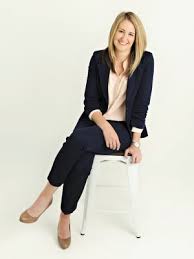 For instance, those funds are staples in Kitces' firm's portfolios and he says if his firm stays with TD Ameritrade, they will be forced to rebuild the portfolios and may suffer the tax consequences.
That tax concern was echoed by Amy Hubble, principal advisor at Radix Financial LLC in Norman, Okla. with $30 million of AUM who tweeted: "All options on the table, but I refuse to penalize my clients with unnecessary gain recognition based only on the whims of the my custodian."
If TD Ameritrade is planning to absorb tax consequences, it did not let on in its reply to Hubble's tweet.
"Thanks Amy. We believe the new line up is a strong program offering a very low cost core & increased ETF choice for RIAs & your clients"
Kitces later allowed that he is partially assuaged by the new line-up of State Street funds -- and Castelli did, too.
"Luckily, after spending most of yesterday looking at the new options, I was able to find equivalent versions of the Vanguard and iShares ETFs through the Core SPDR ETFs offered," Castelli says. "I've talked with other advisors who are not finding the conversion to be as seamless as I am."
He continues: "The biggest headache will be making the portfolio change, communicating with clients and making sure to avoid any negative tax implications in taxable accounts. This change has created a lot of busy-work for advisors."
State Street 'decision'
The winner in all this change is State Street -- but the tradeoff for the party-crasher was to agree to slash its profit margins by cutting fees to as low as 0.03% in rebranded its existing funds. It'll also pay platform fees and conform to some of TD's selection dictates.
The decision to make this wholesale change by State Street came under pressure from RIAs, according to Nick Good, co-head of State Street Global Advisor's SPDR business.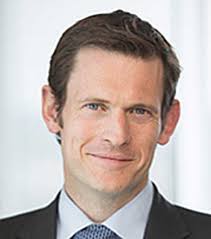 "We've come to this decision because clients are asking for it and they wanted an alternative," he says. "We have really strong relationships with our advisors and they kept asking to have more of our products. They wanted us in this space. The key for us is this partnership with TD Ameritrade. We worked with them to build out our product set." See: Relentless TD Ameritrade antes up a killer ETF platform.
Asking State Street and other fund firms to share the costs of distribution is just bringing TD into line with what most custodians already do.
"As part of the change, certain providers pay fees to help defray these service costs, which is a common industry practice," writes Giannone.
John Woerth, a spokesman for Vanguard, says TD has let his firm down.
"We share in the disappointment of many advisors in TD Ameritrade's decision, as Vanguard ETFs represent some of the lowest cost, most broadly diversified products available in the marketplace. And Vanguard's brand is a name that advisors' clients know and trust," he writes. "So far, advisors have invested more than $109 billion in Vanguard funds year-to-date. And now they will be precluded from buying our products on commission free basis via the TD Ameritrade platform."
But Giannone says the "decision" was actually made by Vanguard.
"Vanguard chose not to participate, though their ETFs remain available to our clients at just $6.95 a trade," he says.
Economic bind
BlackRock was more stoic in commenting on its reduced presence on TD's NTF platform.
"Previously there were 101 ETFs on TD platform, including 47 iShares, across ninr providers," writes its spokesman Peter McKillop. "The new platform will consist of 296 products across eight providers, including 44 iShares. There are eight iShares that were previously on the platform that will remain; the others are new additions."
TD Ameritrade couldn't expand the commission-free ETF platform without putting "underlying economics" ahead of other considerations. Giannone adds in an email. See: After Vanguard gains $550-billion ETF lead, Fidelity makes 'rabbit out of the hat' play to regain ground.
Not ignored
"With any business decision, client needs are paramount but the underlying economics of programs can't be ignored. There are costs associated with servicing this growing platform, and so we restructured the program so that we could continue offering our clients commission-free trading across a greatly expanded menu of ETFs,"
The greater emphasis on lower fees -- and collecting market rent from fund firms -- comes at the same time as TD Ameritrade eliminated Morningstar as a neutral third-party for selecting a fund line-up.
In 2015, hired Chicago-based Morningstar Inc. to choose the funds for its commission-free platform. With this latest relaunch, Morningstar from the decision-making process. A Morningstar spokesman confirmed that TD terminated the prior arrangement.
Not pay-to-play per se
But Good maintains his firm isn't part of any type of nefarious pay-to-play scheme nor are the funds being sold as a loss leader.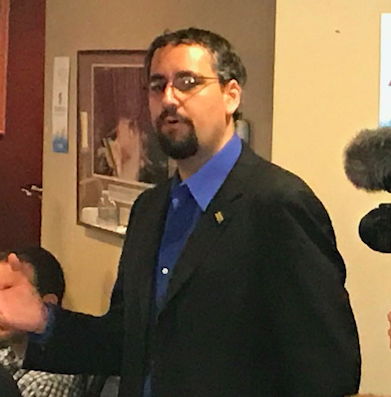 "These funds are profitable. The commission-free platforms have charges associated with them," he says.
"I can't speak to the details, but it's not pay for play. It's offering a real value to clients. There's a value proposition for the client. They get a commission free property and that's very different from pay for play on the mutual fund side -- where there have been attempts to do that, we've been resistant."
The State Street funds are also available with Pershing Advisor Solutions and RBC. See: Once RBC's RIA face, Craig Gordon returns to the Minneapolis-based custodian psyched about City National purchase and NextCapital deal.
Twitter blasts
Other tweets are as follows:
Kitces tweeted: "The new @TDA4advisors line-up of NTF ETFs eliminates all Vanguard funds, most iShares core funds. Monstrous step backwards. Holy crap. Wow."
In response, advisor Brandan Mullooly, of Mullooly Asset, tweeted back: "Incredibly disappointed to hear about this. @TDA4advisors.
Blake Street, co-founder of Warren Street Wealth, wrote: "Not impressed. Big fan of TD until this. How can we band together and let AUM dancing feet speak?
Kitces in a Twitter conversation wrote: "They'll get some 'free consulting' when I write up a full-length criticism of how anti-advisor and anti-client this TDA change was."
In a reply to Kitces, Wesley R. Grey with Alpha Architect wrote: "Ha. I can't wait. Who is running their pr/comm? Sheesh. It's like a grocery store taking milk, bread, and eggs off the shelves. Nohappyfolks"
Yet Kitces left off on a more upbeat note:
"Well, the old ETF choices aren't removed until Nov. 20. So got a month for liquidity to catch up. Should be enough."
---
---
Mentioned in this article:
Kitces.com
Consulting Firm
Top Executive: Michael Kitces
---
---
---
Stephen Winks
October 20, 2017 — 8:04 PM
Tom, I agree, if its free, it means you are not the client. Unfortunately. retail advice does not play by the same rules as institutional advice, which is why fiduciary duty act acting in the client's best interest is so controversial. The real opportunity for innovation is the creation of a large National RIA that serves as a utility which minimizes trade execution cost like CALPERS fostering a negative trading cost environment and supporting technology and product menu enabling fiduciary duty. SCW
Stephen Winks
October 19, 2017 — 4:24 PM
TDA under Tom Bradley was always reliably a market leader in its support of RIAs. Surprisingly TDA is acting with the insularity of a major wirehouse that is indifferent to fiduciary duty and the portfolio construction responsibilities of advisors utilizing its services. This is in direct contradiction of TDAs hard won leadership in the RIA space. Apparently Scottrade was more of a broker centric firm than RIA centric. I like the old TDA, a terrible rookie mistake. SCW
Tad Borek
October 19, 2017 — 6:59 PM
But if the trade is "free" it means whoever executes it is making money some other way. Right? Has TD changed since the 2014 Senate hearing where Stephen Quirk testified that orders "virtually always" were routed to the market paying the highest rebate (see NYT piece 6/17/14)? Their stock dropped on recent news of the Mass-AG inquiry into order routing and an FT piece on it said TD banked $83M from routing out of $335M in transaction revenues last quarter (vs. Schwab's $26M). That pays for a lot of "free" trades. Is there any connection between this announcement and the order-routing inquiries? Maybe that's the real story here. I've always been skeptical of free-trade promotions. These aren't charities and they have to pay the salaries and the electric bill - never mind the shareholders. It's like the free toaster for opening a bank account. It's not free, you just paid for it without realizing it. How could TDA do, say, a VTI trade for $0, realistically? There has to be money flowing out of the customer's pocket somehow. I'd rather see it on a ticket and get better routing, if that's what it is. Question from our perspective, of course, is: what's cheaper to our clients, a free trade with hidden costs or a visible commission - which has the potential, but not the necessity, of hidden costs?