Kelly Lynch: You've got spaghetti going in between the two.
Brooke's Note: With perhaps the exception of RIAs themselves, the financial advisory business has been dislodged from its axis by the DOL rule, directly or indirectly. One exception might be the clearing firms -- Pershing, RBC and National Financial Services -- which provide clearing capabilities to RIAs and broker-dealers that can't do it in-house. But here comes U.S. Bank, which was perhaps keeping closer tabs on its Minneapolis neighbor, RBC, than that firm realized. To be sure, it is broadsiding none of the above mentioned players because it is going after assets already serviced by its L.A-based partner, Envision. But by handling those assets on the broker-dealer side, U.S. Bancorp is crossing a new competitive line that is bound to put pressure on the classic clearing crowd. It may also change the discussion surrounding smaller broker-dealers written off for dead because they were too small to self-clear, hence too small to provide efficient, well-monitored fund purchases. Analyst Will Trout goes so far as to say that U.S. Bank has a chance to create a platform that'd make it too costly for firms to self-clear.
The seventh-largest bank in the United States is looking to become the supermarket of mutual funds to the broker-dealers and RIAs that don't self-clear and would like to create its own fund supermarkets to compete with the ones built by LPL Financial, Schwab Advisor Services and other giants.
With the recent launch of a new service called Fundkeeper, U.S. Bancorp, with about $450 billion of total managed assets, could establish itself among the kings of distributor-to-distributors by using an existing capability and a new partnership with Los Angeles-based Envision Financial Systems Inc. to leverage the Department of Labor's new fiduciary rule. See: How RIAs are forcing mutual fund wholesalers to lead or get out of the way.
Much of the play exploits an existing $2.6-triilion system administered by Envision who suggest the current "spaghetti"-like system, which links hundreds of thousands of independent broker-dealer reps to thousands of mutual fund firms, was ripe for change.
Right now Envision's "customer experience is modern, but the custodian and broker-dealer infrastructure is not," says Lex Sokolin, analyst for Autonomous Research in London. Fundkeeper is an attempt to solve this problem and address the shift "away from broker-dealers towards financial advisors and financial planners."
1969 no more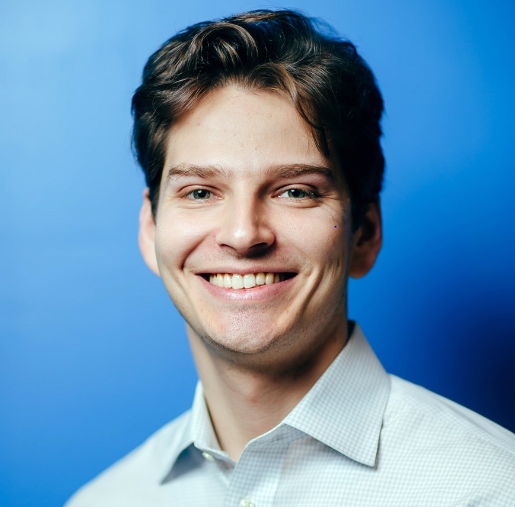 That system consists of literally millions of unmediated one-on-one, firm-to-form connections advised by hundreds of thousands of advisors, while Envision's interest in this has involved 490 mutual fund companies with 13,600 mutual funds and 13.4 million investor accounts.Though Minneapolis-based U.S. Bank is known as a generic commercial and retail bank, it has long sought its strategic chance to move up the food chain and place itself between America's investors and Wall Street securities, according to Ian Martin, executive vice president with U.S. Bancorp Fund Services, which is part of U.S. Bank. See: How U.S. Bank appeared on the scene as an RIA custodian and where it might find love.
"U.S. Bancorp Fund Services has been servicing advisors in the mutual fund servicing space since 1969," he says in a statement responding to an RIABiz set of questions. "Since that time we have always been strategically looking at ways to continue to grow our servicing business. We believe there is currently an underserved market in the RIA space for firms that don't own their own clearing firm and want to deliver leading edge technology to RIAs, create operational efficiencies for their firms back office as well as improve their compliance environment."
This attempted disruption "represents an assault on the traditional advantages enjoyed by the Pershings of the world," opines Will Trout, advisory firm Celent's head of wealth management research, from his London office.
eBay or Amazon?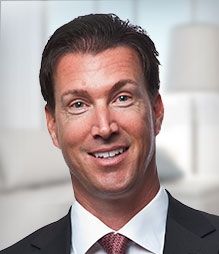 Here's how: Building on the existing PowerAgent platform for mutual fund firms, Fundkeeper aims to form the connective tissue between virtually all the IBD reps at broker-dealers that are too small to self-clear and the 16,000 mutual fund reps that those firms can invest with on behalf of investors. Those mutual funds hold a staggering $2.6 trillion of assets from 14 million shareholder accounts. See: How custodians Folio Institutional and Equity Advisor Solutions keep on ticking -- Part 3 of 3.
The problem with the existing system is that it operates more like an eBay than an Amazon. That is, it works atavistically with the fund firms to facilitate working with IBD reps on a one-off basis, as opposed to with the broker-dealers directly like a centralized Amazon with its infinite connections.
"We're like the Amazon in the middle of the mutual fund market" says Kelly Lynch, senior vice president for business development at Envision.
Neither Envision, a shareholder recordkeeping and subaccounting software firm headquartered in Costa Mesa, Calif., nor its partner in this Fundkeeper venture, U.S. Bancorp, gave us a ballpark figure for the cost savings that the Fundkeeper platform might generate -- or the fees it will charge.
Untangle, then consolidate
It's the lack of such specifics that makes Trout reluctant to anoint Fundkeeper an industry game-changer. His worry is that "the economics of the platform, for Envision/U.S. Bancorp are not transparent," he writes in an email. See: How Merrill Lynch Clear looks so impressively RIA-like and what shows how deceptive looks can be.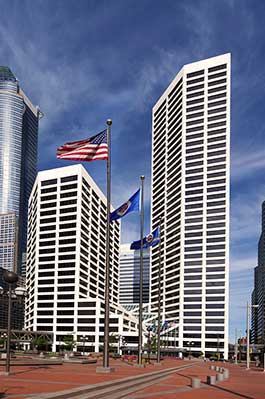 But the existing system with its obvious inefficiencies and inconveniences relative to fund supermarkets at big broker-dealers are clear to Lynch.
"You've got spaghetti going in between the two," she says, "because you've got the broker-dealer firm going to all the multiple fund families, you've got all the multiple fund families having to send data and interact back with the firm, and then you've got the same going on with the rep [and] you've got an investor perhaps getting multiple statements and multiple tax reports." See: Why ProShares yanked ETFs from Schwab's no-commission OneSource ETF exchange.
If all goes to plan, according to Trout, U.S. Bancorp will use Envision's software to convert that tangle of spaghetti traffic into the spun steel upwards of 14,000-fund, full-service platform that will allow a rep to move assets in and out of funds as if they were manufactured by one giant company.
"Given the twin realities of secular fee compression and the increased regulatory burden from the DOL and elsewhere," he writes, "the platform offers a number of definite advantages to smaller B-Ds, such as the ability to handle clean shares, automation and the centralization of the onboarding and compliance functions, and the elimination of confusing communication from the fund to the individual investor." See: How Wall Street emasculated the DOL rule with an old-fashioned end game: 'Somebody made a deal' -- and why tort lawyers are licking their chops.
Mass-affluent verdict
If it works, the ramifications of this untangling could be staggering: Hundreds of small broker-dealers could get a new lease on life by bringing $2.6 trillion of assets back into their control with the equally momentous effect of reducing complexity for their reps.
"FundKeeper will certainly be an improvement on legacy systems for mutual fund trading, clearing and administration," Sokolin says. "That efficiency may translate into better economics at scale for the stakeholders."
Mutual fund firms get a boost too -- they would look more attractive to advisors who might have preferred ETFs simply because of their easier accessibility. See: Morningstar renders ETF verdict by discontinuing ETF-only conferences after category becomes the Vanguard-BlackRock show.
No draw for big B-Ds
Conversely, however, larger broker-dealers are of "little or no value" to Bancorp's new platform, says Lynch. And Trout says there is no "truly compelling incentive for the large B-Ds to switch [to Bancorp's new platform]." He explains that "the stickiness of existing systems -- namely all the integrations and data feeds but also the workflows that are in place -- will be reason enough to inhibit the biggest B-Ds from moving on to a Fundkeeper or similar platform, at least for the time being."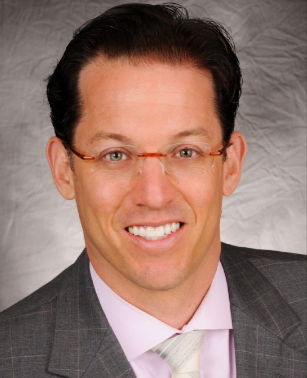 The ultimate verdict on Fundkeeper may hinge on whether the mass-market investing consumer, increasingly conditioned by Mint.com and other digital apps to expect silky, clean software dealings, will be taken aback by many broker's legacy Soviet-era ledgers.
This is important because mass-affluent assets -- accounts of $100,000 to $1 million -- are prized and under assault like never before from medium-service offerings at robo-advisors like New York-based Betterment, virtual advisors like Vanguard Personal Advisor Services and an endless strata of offerings at Charles Schwab & Co., Fidelity Investments, TD Ameritrade and other national players. See: How Power Player Jon Stein's braggadocio about how Betterment is the next Amazon may be a blind distracting from stealth IPO moves and surgical deployment of a flesh-and-blood workforce.
Existential DOL threat?
Even beyond that, there's one thing big banks fear more than competing against these new entrants – regulators. The tangles the old system enables between reps and fund firms may eventually court disaster under the DOL rule. See: LPL Financial clips wings of 20 top fund companies by asserting itself as 'gatekeeper' on newly launched DOL-proof 3.5% flat-commission mutual fund superstore.
It's also true that the DOL hates having broker-dealers with no handle on what their reps are doing. Thus, having hundreds of reps buying thousands of mutual funds with minimal data is a disaster waiting to happen.
Fundkeeper lets broker-dealers choose the range of funds their reps can buy by limiting purchases, as Lynch says, to "a subset of that [14,000+] fund universe," and it keeps track as they do so.
'Huge efficiency'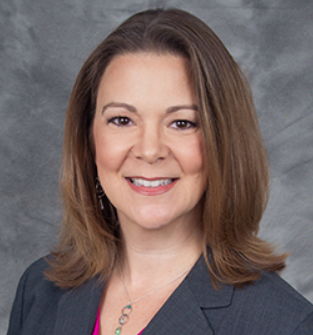 An early answer as to whether broker-dealers will embrace this new player may lie with the broker-dealer that participated in the pilot stage with Fundkeeper: CUSO Financial Services LP and sister firm Sorrento Pacific Financial LLC with 500 reps at credit unions and banks.
"[It's] been a huge efficiency for us", says Monica Daggs, chief administrative officer of San Diego-based CFS, the brand name of CUSO Financial.
The idea, she says, is to dramatically increase efficiency and convenience while only marginally adding to cost, creating a level fee environment that will keep reps on the windy side of the Department of Labor fiduciary rule. See: LPL Financial clips wings of 20 top fund companies by asserting itself as 'gatekeeper' on newly launched DOL-proof 3.5% flat-commission mutual fund superstore.
Daggs sees the Fundkeeper platform posing a direct competitive threat to big names like Jersey City, N.J.-based Pershing LLC and Boston-Based Fidelity's National Financial Services LLC "because they would want the mutual fund business to be done on their platform." See: Fidelity reorganizes its advisor business and extrudes a custody unit aimed at outsourcers, roll-ups and TAMPs.
Table stakes
The Fundkeeper platform could make it to the bigger stage and secure big broker-dealers if it proves itself with smaller ones creating, as Trout puts it, "synergies among reps that an Edward Jones- or Raymond James-type B-D network might appreciate." See: Raymond James looks to extend its RIA roll-up success with FallLine deal that gets John Straus off the start-up schneid.
The other mega-growth prospect for Fundkeeper is that it is already being groomed for the addition of ETFs.
If it does gain critical mass, Fundkeeper may attract competitors -- or mow them down. If it is successful and copycat platforms start to emerge to vie for the $2.6 trillion on the table, Trout sees a possible "exodus [of broker-dealers to such platforms]."
Should that happen that top-table seat is there for the taking.
---
Related Moves
December 31, 2020 – 4:37 AM
---
---
---
---