Aaron Schumm: This is the most fun the business has ever been.
Brooke's Note: Fidelity Investments is making noises about buying a software company to keep eMoney in the lonely corporate shell in which it is housed. The Boston giant could do worse than to make a deal for Vestwell because the price will be right. F-Prime, Fidelity's VC unit, secured an early bird special price on the Aaron Schumm startup by investing now before it has much in the way of revenues. Of course, it ain't worth squat without revenues and a vision of how to reap an unharvested niche. For all the robotics being brought to bear in the 401(k) business, Schumm may have a clear lane. He has created what may be the first child-proof 401(k) TAMP for advisors. He points out that firms like Betterment are going straight to plan sponsors, not RIAs. Currently, brokers selling 401(k) plans end up sending plan sponsors deep into the recordkeeper's world, making it all seem very impersonal. Watch Schumm. Understand that it's not all coincidental that his biggest backer is FMR, which owns Fidelity Investments, which is the king of the 401(k) business. See: Fidelity Investments recognizes power of RIAs in 401(k) market and has increased efforts to work with advisors
Vestwell Holding Inc.'s founder can sleep well after raising $8 million on the heels of some real-world success for his young product.
Aaron Schumm admits exhaling in relief after securing the immediate future of his New York City-based 401(k) startup despite no shortage of overtures from financiers and strategic partners who can see he might be on to something.
"We were getting interest from all levels and then came a point where they got more attractive."
For Schumm, the $8 million nearly triples the capital raised from $4.5 million in September 2016 to $12.5 million.
But that's not all: It may also quadruple the credibility of his venture, which is, in the rawest sense, an attempt to do on the 401(k) side of the outsourced investing business what he did in making FolioDynamix the number two player overall for non-retirement assets and therefore an attractive acquisition target for Chicago-based Envestnet Inc.. See: Two years after the $199 million FolioDynamix sale, Aaron Schumm jumps back in the B2B RIA game but not to compete -- yetTwo years after the $199 million FolioDynamix sale, Aaron Schumm jumps back in the B2B RIA game but not to compete -- yet.
The edge
It'll take more than a skeleton crew.
Despite all the signs of success, Mike Alfred, co-founder of La Jolla, Calif.-based BrightScope Inc., which tracks 401(k) plans, says he'll need to see more before he sounds the all-clear.
"I continue to believe that startups will find the small plan market incredibly challenging due to brutal competition, little or no pricing power, and poor underlying economics," he says. "If a startup does figure out how to crack the market in an economically sustainable way, the winning strategy will almost certainly be built around advisors. So I believe Vestwell is better positioned than some of the other firms I've been watching." See: Exploding to near $24 billion* of assets under automation, Schwab creates robo-exec slot and fills it with ex-Betterment unit chief.
The good guys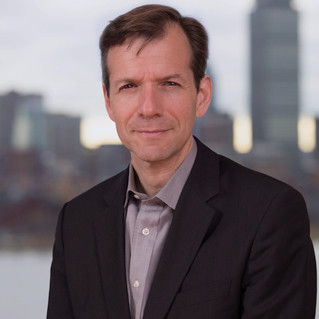 Schumm also took the funds on terms he likes and largely with a partner he likes working with in Cambridge, Mass.-based F-Prime Capital Partners, the venture capital group owned by FMR, the parent company of Boston-based Fidelity Investments. See: After Fidelity Investments and its owners get blasted by Reuters for alleged high-level conflicts of interest, Morningstar accepts the Boston-based giant's explanation.
Asked whether it's good or bad to be funded by the biggest 401(k) competitor, Schumm laughs.
"We do take a few firms away from Fidelity but they don't seem to notice," he says. "It's nice having a firm in F-Prime that understands us. These guys understand how this works."
In particular, Schumm refers to Ben Malka, a partner at F-Prime's who also joined the Vestwell board.
Primary Venture Partners and FinTech Collective, both of New York, and Silicon Valley-based Commerce Ventures also invested. See: Quovo rakes in $4.75 million from VC backers and a triumvirate of angel RIAs: Carson, Bicknell and Lockshin.
Vestwell unbundled
One reason Fidelity "doesn't seem to notice" is that these are micro-accounts of less than $50 million. Ninety-eight percent of plan sponsors have less than $25 million.
"Vestwell's white-labeled platform provides financial advisors with the ease of compliance and automation while maintaining the human interaction that makes their businesses succeed," said Malka in a release.
Though outsourced products are notoriously difficult to describe without adding density to the fog, Schumm says that right now advisors are stuck between having too little help and way, way too much -- such as when an advisor just punts the whole process, investing and servicing to a company like John Hancock. See: Grandaddy $220-billion RIA 401(k) roll-up books new $20-billion deal but may have bought its way out of a growth plan.
"When advisors go to sell a 401(k) plan, they leave the ecosystem [of their own practice] and that leaves a bad taste in their clients' mouths -- to go to John Hancock or something" he says. "With Vestwell, the unbundled, turnkey 401(k) and 403(b) platform becomes an extension of the financial services firm, helping to reshape how plan sponsors and employees are serviced." See: What post-mortems of 401(k) and 403(b) deals that got away tell advisors how plan sponsors think – and it's not mainly about price.
The multi-recordkeeper, multi-custodial technology can also incorporate 3(21), 3(38) and 3(16) investment and administrative services.
Entrepreneurial intervention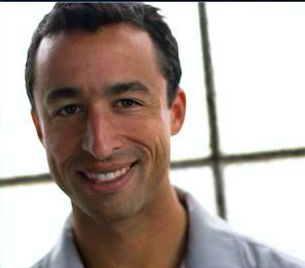 What any observer can appreciate is success that can be counted. Vestwell has signed over 50 registered investment advisor firms, as well as independent broker-dealers, asset managers, and bank/trust custodians, with plans to onboard several thousand advisors this year.
"There's overwhelming response" Schumm says. "[W]e have big deals soon to be announced."
One big strategic opportunity for Schumm is to begin competing on his old FolioDynamix stomping grounds, given that any noncompete constraints are gone. Vestwell uses Brookfield, Wis.-based Fiserv Inc. as its outsourced operations platform. See: Ex-Fiserv executives bid to create a new force in RIA custody by taking the Equity Trust bull by the horns.
"We go back and forth it it," Schumm says. "There's an opportunity [to capture 401(k) rollovers] but we haven't seen a great need."
Schumm says his experience in the wealth management side of TAMPs taught him just how crowded it is and just how ripe the 401(k) business is for entrepreneurial intervention. His next conquest may be health savings accounts. See: DOL fiduciary rule's upcoming September surprise send brokers memo-izing -- or else -- says Fred Reish in Nashville to a spellbound room.
"This is the most fun the business has ever been," Schumm says.
The fun only inccreased on Nov. 9th when it added an advisor board with Josh Brown, CEO of Ritholtz Wealth Management, Lori Hardwick, founder at AI Labs, former Co-Founder & Group President at Envestnet, Inc. and Chief Operating Officer of BNY Mellon's Pershing, Aaron Schildkrout, head of growth at Uber, Lowell Putnam, CEO of Quovo and Jamie Bernardin, former CTO at Integral Ad Science & Founder/President of DataSynapse.
---
---
Mentioned in this article:
---
---
---