Paul Reilly confirmed that, for the first time, the fastest growing segment in the firm's private client group last fiscal year was its RIA channel.
Brooke's Note: What happened at the Raymond James RIA conference at the Boca Raton Resort Oct. 2-4 stayed at the ... you know. Except for what ended up on the pages of RIABiz. For that we can thank Anthea Penrose, public relations manager for Raymond James private client group. Raymond James continues to eat the wirehouses' lunch with its full-service and independent brokerage arms. But if the increasingly national firm is content to milk the brokerage model at the expense of an RIA future, it has me fooled. Even as its mythic rival LPL Financial signals getting back to bread-and-butter brokerage rep business, the words and actions of RJ's CEO point toward a rapid embrace RIAs custody -- and without a single blueprint to build from. What investment bank/brokerage has made any real headway in that regard? I saw some of this cultural and structural shift taking shape based on my conversation with Bill Van Law at Dan Seivert's event in Newport Beach in September. See: After storming PIMCO, Dan Seivert puts LA on RIA map with high-aptitude Summit. The implicit message of RJ at that RIA M&A event: Custody RIA assets at Raymond James and when you decide to sell the firm, you'll have a pre-existing relationship with an investment bank that knows your firm -- and you -- inside out. Anthea's report contains the usual prejudices of a PR-written piece but that just makes the signaling about an RIA future -- as opposed to the brokerage one -- all the more intriguing.
In delivering a cornucopia of good news concerning the success of Raymond James's Investment Advisors Division and touting the still-accelerating momentum of the RIA industry at last week's Wealth Managers Conference, Bill Van Law buried the lead.
Well, gave it short shrift anyway.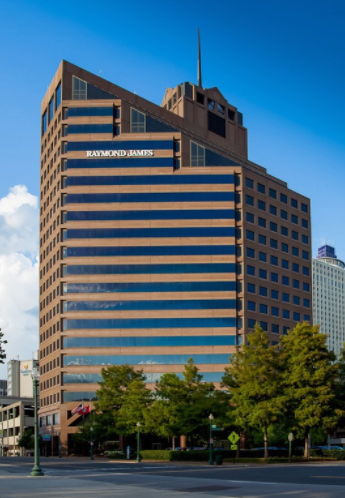 As he kicked off the three-day conference for 400 RIA clients and guests in Boca Raton, Fla., the leader of RJ's RIA division praised the "amazing" work done by RJ's headquarters associates and operations staff during Hurricane Irma, which made its furious landfall in Florida Sept. 10 and began to beat a path to the firm's St. Petersburg headquarters.
As Damon Runyon would say, a story goes with it.
With Irma approaching, RJ's standing Business Continuity Management Group and Crisis Management Team convened. A decision was taken to deploy a planeload of St. Petersburg associates and their families -- and some of their pets -- to its Memphis office, which typically has about 600 staff. (Roughly a third of the ops staff are in St. Petersburg with a third in Memphis and a third in Southfield, Mich. in the Detroit area -- a result of its acquisition of Roney & Company in 1999.)
The St. Petersburg office was closed for safety reasons -- Irma was headed directly for the city and veered east at the last moment -- so most associates stayed home or evacuated.
Once the deployees got to Memphis, their job was to maintain business continuity and provide services clients. Operations were also managed from Southfield and from RJ's data center in Denver. The crisis team met or called in four times a day.
Regularly scheduled programming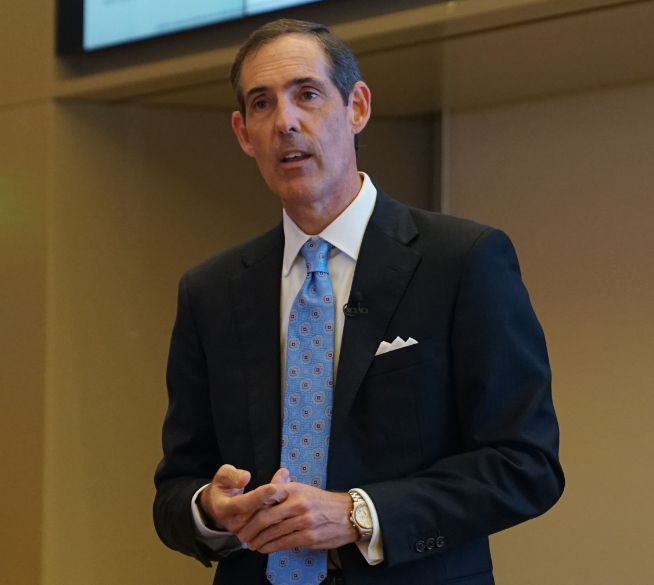 Getting down to business, Van Law welcomed 50-plus prospective RIA firms to the event before listing some of the year's highlights for his division, including a 70% increase in the number of firms who partnered with IAD and a 36% increase in assets under management. See: Raymond James looks to extend its RIA roll-up success with FallLine deal that gets John Straus off the startup schneid.
Strikingly, of the new firms who joined, 35% were active RIAs – not wirehouse breakaways – which had been the norm.
"I believe breakaways have reached a tipping point," said Van Law. And while the RIA model continues to attract advisors from the large national firms, he noted that the appeal of Raymond James is that it offers services beyond those of the larger RIA custodians. See: In rebuke of Wall Street, Raymond James, William Blair and Stifel help form non-wirehouse advocacy group to 'shed baggage' but not without a suitcase of SIFMA ideals.
Great RIA leap
Chairman and CEO of Raymond James Financial Inc. Paul Reilly, 62, confirmed that the conspicuous 70% leap in RIA firms served at Raymond James, making it the fastest growing segment in the firm's private client group during the last fiscal year.
Reilly also pledged to provide IAD partners support for mergers and acquisitions. Foreshadowing the upcoming speaker, he also briefed the attendees on the SEC's more stringent attitude toward enforcement and warned advisors to be thorough in their documentation.
Worst DOL rule ever
Notwithstanding some salty language and several plugs for his firm, Tom Giachetti, a regulatory attorney and chair of the securities practice group in the Lawrenceville, N.J. office of Stark & Stark, delivered useful tips on preparing for and surviving an SEC Audit while indulging in some DOL-rule bashing. See: 11 steps to becoming an RIA without upsetting Merrill Lynch, the SEC or your clients.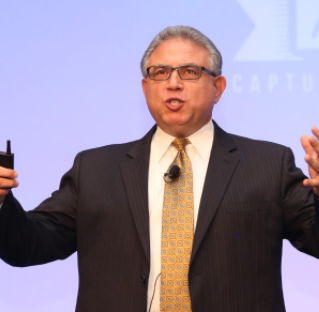 "This is the first time in my 35 years in the business," he said, "that the SEC is wanting firms to write them checks. They believe you are screwing your clients, so just make sure you value compliance. It'll be too late after an audit."
Giachetti was also critical of the style and substance of the DOL fiduciary rule.
"It's the worst-written rule ever, but tell your clients in writing you are a fiduciary as per the DOL and disclose you stand to make a fee if rolling over a 401(k)." See: DOL rule-killers now on defense as legal failures add up, reinforcements don't make it to Washington and the clock ticks down.
A standard CYA laundry list of protocols to establish and regularize fees followed. But he also offered some good common sense and useful insider perspectives.
For instance: Be careful with mock exams as they are discoverable. It's worth it to go through a real exam. Emphatically do not rely on your experience of a previous exam. Chuck minimum fees. Stop staying stupid stuff in your marketing. Read the dang ADV. Don't leave any data in plain view. Don't expect just hiring a chief compliance officer to be a silver bullet -- they will need organizational support. See: LPL keeps on stockpiling tip-top compliance execs, with JP Morgan's ex-CCO the latest.
Pros and the con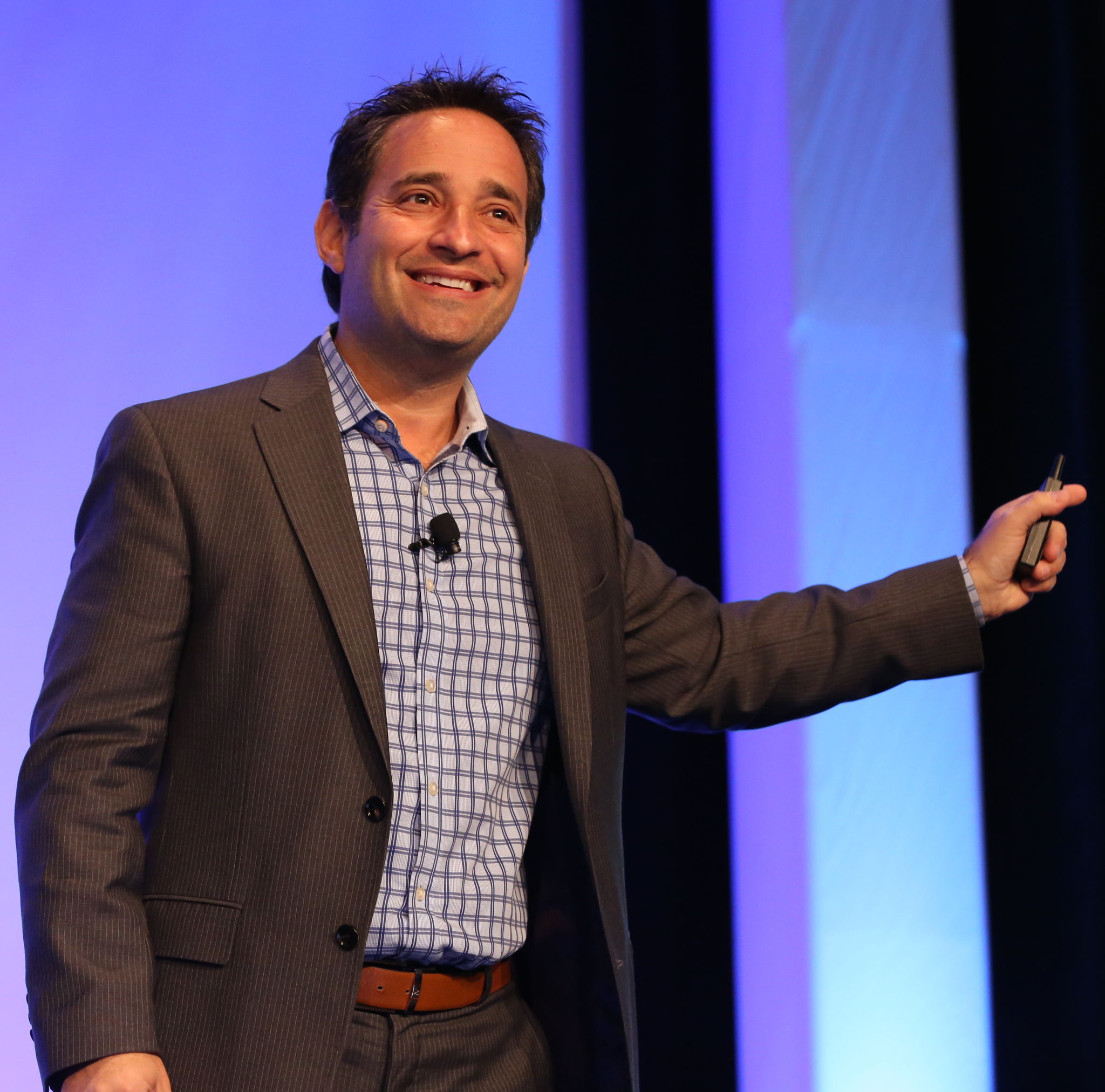 The author of "Hacking Innovation: The New Growth Model from the Sinister World of Hackers" (FastPencil Publishing 2017), "The Road to Reinvention: How to Drive Disruption and Accelerate Transformation" (Jossey-Bass 2014) and founder of several tech startups, Josh Linker listed his top-five obsessions of innovators.
They are: Get curious, defy tradition, crave what's next, get scrappy and adapt fast. Linkner referenced a startup called ConBody that checked all the obsession boxes. It's a fitness company started by an ex-con with the look and feel of a prison. It has met with remarkable success. See: The 10 takeaways Chip Roame imparted at his Tiburon CEO Summit in NYC and other items I gleaned by gumshoe reporting.
Raymond James chief investment officer Vin Campagnoli outlined recently launched technology created with RIA feedback in mind. These include performance reporting at the asset and security level; an enhanced CRM system; remote check deposits and advisor mobile. He noted that a single-source product catalogue had been launched that week. Next up, Campagnoli said, will be streamlined client onboarding; consolidated order entry; and web-based billing.
The conference also offered sessions on building trust with clients; defending one's practice against cyber threats; complying with AML regulations; creating multi-channel marketing campaigns for RIAs and building a brand. See: Raymond James lets six advisors steal the show at its national event with TED-style talks.
Advisors seen and heard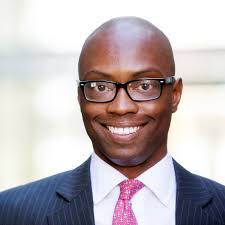 Gavin Gleason of The Gleason Group in Louisville, Ky., a six-person RIA with approximately $200 million in assets under management, said: "There's never been a better time to be in this business and to be independent."
When asked about volatile markets, he offered: "While we can likely look forward to more regulation and continuing market uncertainty, we've taught our clients not to react to market activity but rather be ready for life-based events. I'll take back a number of ideas from the conference, particularly in the area of IT and cyber-security, but overall this is a great time to be an RIA." See: LPL investment chief to advisors: Buy the dip! What'll it look like? Good question.
Another advisor with a potential market drop on his mind was Harold Sasnowitz of Berk Cleveland Rathmell (BCR) Wealth Strategies LLC in Binghamton, N.Y., a firm with $220 million of AUM. Sasnowitz worries about his clients "who will need money to live on at the very same time it will be harder to find."
Wendy Whitehurst, director of advisory solutions at $1-billion AUM Great Lakes & Atlantic Wealth Management & Advisory Partners LLC in Charlotte, N.C., talked about successful recruiting efforts on her firm's part and how wirehouse advisors are the most prone to leaving their firms, due in large part to the DOL. Although many potential wirehouse recruits are initially fearful of change, Whitehurst says once she has opened their eyes to what they can do as an RIA, it's an easy close. See: Merrill Lynch's second act for RIA reinvention is revealed but may yield 'field day' for classic RIAs in the short term.
All hands on deck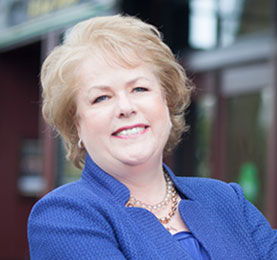 To counteract complacency borne of eight years of rising markets, Mawe Takyi, a financial planner at Dent Asset Management, a $190 million AUM RIA in Baton Rouge, La., conducts "lifeboat drills" to prepare them for the potential of a market drop of 20% to 40%.
Kathleen Miller, president and CEO of Miller Advisors Inc., a $170 million AUM RIA in Kirkland, Wash., restated her long-held belief that an advisor's job is to manage risk for clients. Help them keep what they make, help them understand why they can have growth or preservation, but not likely both. See: Brian Hamburger plays the heavy on DOL rules at Ray Jay's national RIA event in St. Petersburg and goes light on fear-mongering
Miller's concerns for the future include figuring out how to hang onto young advisors who are hungry, ambitious and impatient -- those advisors will be her future successors -- if she can keep them!
LuAnn Driscoll, financial advisor at Research and Portfolio Management in Crescent Springs, Ky., is more concerned about future tax policies than regulation. Clients want and need to grow, she said, and if they don't get tax relief soon, and we see a slow-down in corporate earnings, then the market will react and we could potentially face another recession.
---
---
Mentioned in this article:
---
---
---
Wendy Whitehurst
October 15, 2017 — 6:49 PM
"Wendy Whitehurst, director of advisory solutions at $1-billion AUM Great Lakes & Atlantic Wealth Management & Advisory Partners LLC in Charlotte, N.C., talked about successful recruiting efforts on her firm's part and how wirehouse advisors are the most prone to leaving their firms, due in large part to the DOL. Although many potential wirehouse recruits are initially fearful of change, Whitehurst says once she has opened their eyes to what they can do as an RIA, it's an easy close." This was a statement recently published in RIA Biz. What I want to add--because "it's an easy close" sounds very "salesy," is that we truly take a genuine interest in what will be best for the advisor. A transition to a new firm is life changing and from our experience--for an advisor leaving large brokerage firm and coming to the RIA platfor--a very positive life change. This isn't about the "close." This is about caring and helping another advisor have the best experience life possible as an advisor and offer the best they can offer to their clients.