In calm after storm Raymond James showcases three RIA tipping points at RIA confab -- and two of them are good
The St. Petersburg, Fla.-based broker-dealer took unabashed aim at the brokerage model as Tom Giacchetti warned RIAs about an SEC no longer content with firing warning shots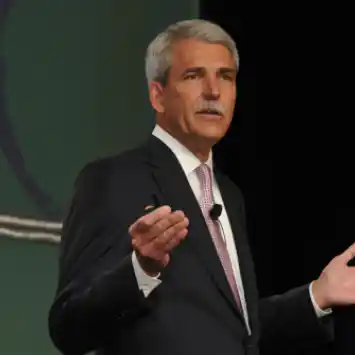 Paul Reilly confirmed that, for the first time, the fastest growing segment in the firm's private client group last fiscal year was its RIA channel.
---
---
Mentioned in this article:
---
---
---
Wendy Whitehurst
October 15, 2017 — 6:49 PM
"Wendy Whitehurst, director of advisory solutions at $1-billion AUM Great Lakes & Atlantic Wealth Management & Advisory Partners LLC in Charlotte, N.C., talked about successful recruiting efforts on her firm's part and how wirehouse advisors are the most prone to leaving their firms, due in large part to the DOL. Although many potential wirehouse recruits are initially fearful of change, Whitehurst says once she has opened their eyes to what they can do as an RIA, it's an easy close." This was a statement recently published in RIA Biz. What I want to add--because "it's an easy close" sounds very "salesy," is that we truly take a genuine interest in what will be best for the advisor. A transition to a new firm is life changing and from our experience--for an advisor leaving large brokerage firm and coming to the RIA platfor--a very positive life change. This isn't about the "close." This is about caring and helping another advisor have the best experience life possible as an advisor and offer the best they can offer to their clients.