Brian McLaughlin: No one is offering advisors best practices for texting clients. It doesn't exist.
Brooke's Note: I am unqualified to edit this article in one important sense. I have never in my life sent a text. I am neither proud nor embarrassed about that fact. Never having texted is directly tied to my never owning a smartphone. (I'll leave that topic for another day.) But if I were a software maker for RIAs, I'd be tempted to build toward this whole texting thing. It hasn't escaped my attention that people are, like, way into it to the point of risking their lives to read and send them while operating machinery. Two things texts definitely do better than emails that should be of concern to advisors. First, they create a sense of urgency. People respond to texts on average within three minutes. When I send emails with pressing questions, sometimes it takes three days to hear back. Second, texts are much, much, much more likely to make headway with younger people. My nieces and nephews pretty much don't know what an email is. So good on Redtail for making this move. But being journalists, we made sure to talk to all the sources we could about why Brian McLaughlin still has his work cut out for him. No texts were sent in the making of this article.
Forget about SalesForce, Junxure and Siebel. Those makers of CRM software are so email era.
Fixate instead for the moment on Redtail Technology, which quietly dominates the customer relationship management software market at 200 independent broker-dealers with 27,000 affiliated firms and 90,000 users -- with LPL Financial as its marquee client.
Redtail offers an advisor-sensitive CRM product at a low price in a way that keeps broker-dealers from getting into trouble with FINRA. See: Review: How Redtail got hot fast among RIAs and how it plans to leapfrog itself.
But now the 15-year-old Gold River, Calif.-based technology firm is expanding on an less-known aspect of itself -- a willingness to push the edge and even take modest market risks in order to keep and expand market share.
Redtail has unveiled Speak, the means by which advisors can communicate with clients on its CRM system via text rather than via email on a private server. See: VCs back Wealthbox with another $6 million as improbable play to upend CRM giants like Salesforce, Microsoft and Redtail by 'Facebooking' its look and shanghai-ing data from LinkedIn.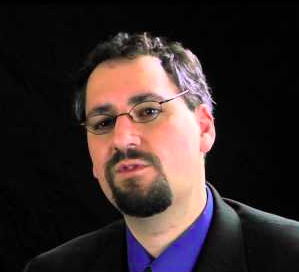 Observers wonder if the idea is ahead of its time -- after all, only about 10% of advisors text clients versus nearly 100% who use email.
But Redtail CEO and chief technology officer Brian McLaughlin isn't worried about following a trend -- he says his firm is a trend-maker.
"This has nothing to do with our competitors. A few years ago, we came up with a conceptual prototype (at the FUSE 2015 hackathon) and realized that only 10% of advisors text clients because they don't have a system in place to do it from a compliance standpoint. There's a huge gap and no one is stepping up to build a solution."
Everyday texters
Redtail is charging $79 per month, or about $950 per firm, annually. Given the 27,000 firms administered by its CRM, the marginal revenue potential is about $25 million.
Rather than the 10% figure, McLaughlin is guided by statistics showing that 80% of adults text every day, with adults over 55 sending and receiving 500 texts per month.. Millennial usage, predictably, is three times greater than that. See: Salesforce discloses upcoming RIA CRM product, cryptically and to some jeers.
Also important is that Redtail found the "open" rate for texts is almost 100% whereas a third of all emails never get opened. Text messages also create a sense of urgency with response times of about three minutes.
Still, the biggest challenge for Redtail isn't texting, says Michael Kitces, co-founder of XY Planning and author of the blog Nerd's Eye View. Rather, It's the issue of advisors needing to be logged on to the CRM software via Redtail to send a text.
"The biggest caveat here is that people text message from their smartphones. Not from their computers logged into a CRM website. And so I'm not certain how efficient or practical Redtail Speak will be in this context."
In the new program, clients can send texts to advisors by using their cell phones, McLaughlin explains.
'Impromptu' deal-killer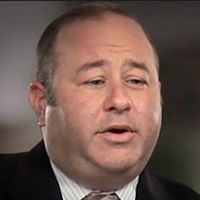 Still, Kitces says the texting needs to be mobile for both the advisor and the client.
"Basically, I don't really view this as 'text messaging' with clients, per se. It's using your CRM to push messages to a client's mobile device via a text message. But it's not quite the same use case as two-way text messaging, the way most people are accustomed to texting [directly from their mobile device's texting apps]."
Kitces concedes that Redtail Speak works as a way for, say, a staff member to confirm a meeting time with a client. "But for an advisor running late to a meeting who wants to quickly text the client to let them know, the requirement to do so from within Redtail may be a deal-killer for practical impromptu use," he says.
And Redtail Speak has other structural impediments to contend with, says Brian Hamburger, founder of MarketCounsel, whose Englewood, N.J. firm sells compliance readiness to advisors. MarketCounsel once owned MailBanc, an email archiving software you could subscribe to for $950 a year. See: MarketCounsel's MailBanc automates away some of the liability risk of instant communications.
"'Speak' apparently allows an advisor to send chat messages to a client's mobile phone," he writes in an email. "But it's not outbound text messaging alone that advisors yearn for. Text messaging brings with it an expectation of immediate response. Integration into an advisor's phone is the only way to replicate that experience,"
Asked whether Raleigh, N.C.-based Junxure is working to give RIAs a way to text clients via text, its president, Greg Friedman, who just spent a few days in Las Vegas with hundreds of Junxure users, responds by email: "Yes, but ZERO customers requesting…"
Speak companion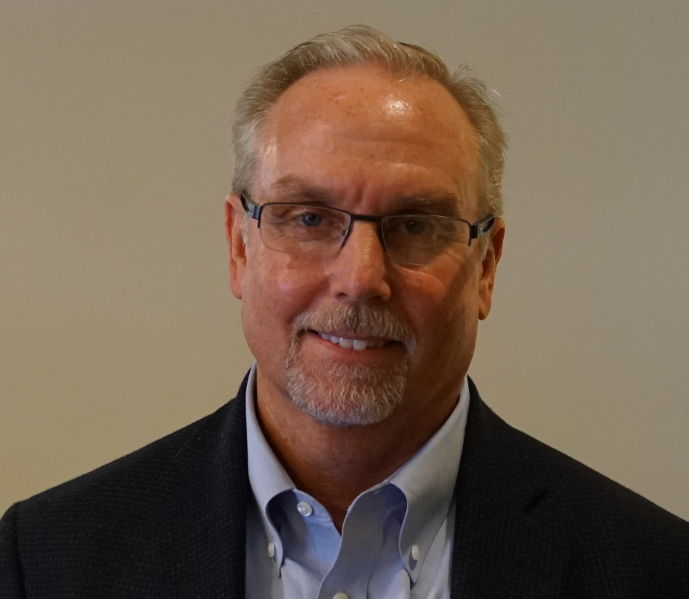 But there's also a question of whether clients truly are clamoring for texting capabilities.
And Hamburger says that adding texting to CRM is not a straightforward engineering task.
"The elusive solution combines an advisor's mobile device with an SMS client that's captured side-by-side with the advisor's email archiving solution as well as the capability to make that available for those advisor's that the firm chooses to have that level of instantaneous access," he says.
"It seems that Redtail is on the hunt for that solution and may very have come closer than any of their peers to date."
McLaughlin says Redtail has plans for traditional texting via smart phones. But he says the reason this program was created via the CRM is so an entire firm could use it and not just one advisor. Right now, an advisor texts via the CRM system but clients can text via a traditional smartphone.
Redtail intends to release another application where advisors can text from their smartphones.
"Soon we will release the Speak companion mobile app allow advisors and their staff text on the run," McLaughlin writes in an email.
The net impact of Speak can not be overstated, says Joel Bruckenstein, founder of the popular T3 Conference, and who reviewed the product.
"This is a really big deal. Others will try and copy what they've done but they're the first to do it. They're one of the most popular software used by advisors. If it was an obscure CRM company it would be a big deal but Redtail is one of the leading CRMs in the industry."
FINRA tripwire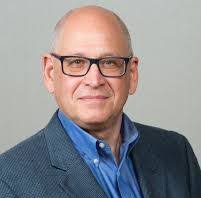 All CRMs will have to reckon with numerous compliance concerns concerning texting. FINRA has a new rule that requires all text message conversations be preserved. This FINRA attention to texts has chilled the enthusiasm of other would-be pioneers.
Orion Advisor Services LLC of Omaha, Neb. has a text-bot called Orion Notifications which it rolled out a year ago, but what Redtail is offering is quite different, acknowledges Eric Clarke, CEO of Orion. See: Eric Clarke rolls the API dice by posting Orion software's code online.
"What Redtail is doing allows the advisor to engage in conversation via text message, which is an industry first that I am aware of. Pretty exciting stuff," he says.
Right now, Orion's program allows advisors to send command texts such as "TRAN" for recent transactions or "APPT" to remind clients to schedule an appointment with the advisor.
Quick and easy
The Redtail program allows for quick interaction with clients, Bruckenstein says.
"If you want to communicate quickly, this is great. The biggest challenge is getting responses and we know clients will respond much faster," he says.
McLaughlin is convinced his company's new text program is different than anything the competition currently offers, including San Francisco-based Salesforce.
"We believe it's a game-changing solution for advisors and something they're doing every day but they don't have a solution in place to text clients. No one is offering advisors best practices for texting clients. It doesn't exist."
In his review of Redtail Speak, Bruckenstein offers details about technical aspects. Clients get to opt out or opt in, a decision which gets recoded. Hashtags can be applied to multi-user chats. Chat archives can be fed into compliance tools. Speak has voice recognition.
And someday the voice aspect may be extended to clients.
---
---
Mentioned in this article:
---
---
---
Peter Giza
October 12, 2017 — 12:24 AM
Time to crank up the textbots :)
Mike Byrnes
October 12, 2017 — 12:52 AM
Brooke, no smart phone? Never sent a text? Get out of the dark ages, my friend! - Mike Byrnes, <a href="http://www.byrnesconsulting.com" rel="nofollow">www.byrnesconsulting.com</a>
Jeff Spears
October 12, 2017 — 11:57 AM
I remember when clients did't use email or websites. Their kids and grandchildren led them to adopt both and I'm sure they will do the same with text messages. Redtail's solution is intriguing but sounds like they still have some work to do especially on the compliance side.
Paul McDermott McDermott
October 13, 2017 — 3:50 PM
Greg Friedman is wrong here, advisors may not have asked for it but we assume it is an active development project for Junxure. This is coming, my kids don't email, they text. If tech stands still, they will be left behind.
Derf
October 19, 2017 — 3:44 PM
Simply groundbreaking work
Bill
October 13, 2017 — 2:52 AM
I disagree with what Michael said: "The biggest caveat here is that people text message from their smartphones. Not from their computers logged into a CRM website." The iMessage and Google Hangouts applications continue to be widely used on the desktop, in addition to mobile, for messaging between individuals. Clients are free to use their phone's SMS messaging app, so their use case and UI is unchanged. Also, consider the use case of firm-wide messaging reiterated by McLaughlin: Firm advisors and employees are mostly likely to send message correspondence to clients during the firm's traditional business hours while they have access to a laptop/desktop web browser. Any correspondence received is posted for advisors and employees to read, triage, and respond appropriately. Nevertheless, the Speak mobile app mentioned in this post will expand the use cases for advisors and firm employees, which increases the value and functionality of the solution. Also, advisors can easily set client expectations by telling clients that messages sent during regular business hours will likely receive a rapid response, but to expect longer response times to messages sent during nights and weekends. I don't think setting this expectation is a dealbreaker for clients. Also, clients don't need "the [Speak] voice aspect" extended to them. Their phones already have built in dictation functionality they can (and likely already do) use to compose messages. There are several text messaging solutions available in the marketplace that also maintain archives of messages for compliance requirements, including Gwava (now part of Micro Focus), MessageWatcher, and CellTrust. Speak is the first to specifically target RIAs and integrate the messaging correspondence directly to its CRM.