News, Vision & Voice for the Advisory Community
The life insurance on the suicide was executed with chilling precision by the ex-CEO and the CFTC was called in to do the regulatory dirty work
January 6, 2017 — 10:46 PM UTC by Janice Kirkel
Brooke's Note: An advisor, barely 40, is put in charge of $8-billion plus in assets at a time when he is consumed with worry about a $15 million stake he managed that went badly. He has nobody to confide in to guide him to a reasonable resolution. A terrible situation that ended terribly. But now we know more about how institutional safeguards for preventing this sort of outcome failed and how the punishment ended up far exceeding any 'crime.'
David Zier, a Barron's top advisor who was CEO of Convergent Wealth Advisors at the time of his suicide in October 2014, was known for making no excuses. He'd party hard and work hard. He never let those in his life feel like they were getting less than his best. 
It turns out Zier's determination to maintain that bigger-than-life persona for clients, friends, colleagues and family may have cost him his life. See: Barron's: David Zier's death takes another tragic twist. With what in retrospect looks like a perversely applied fiduciary determination, Zier committed suicide to shield those in his life any financial damage -- even hewing to a rare level of transparency.
"It didn't look like he was trying to cover anything up, using Convergent email and platforms. It's a bit of an odd case. It's one thing when you see an obvious coverup," says Todd Cipperman, principal of Cipperman Compliance Services in Wayne, Pa. 
CFTC fines Convergent
On Dec. 19, the Commodity Futures Trading Commission ordered Convergent to pay an $800,000 fine. The CFTC found that Zier, in connection with his operation of a friends-and-family fund, ZAM LLC (for Zier Asset Management), had made fraudulent solicitations to clients of Convergent, totaling almost $3 million. 
Previously, sources had stated that Zier never entangled Convergent clients with the ZAM clients made up of his closest personal circle.
But Zier had broken his own taboo, apparently, in an attempt to bring more money into the fund as capital for the placement of high-risk trades to quickly make up for substantial losses ZAM had suffered in 2007. The agency found that Zier represented ZAM as profitable, when, in reality, ZAM had suffered substantial losses, and also that Zier fabricated performance data that he provided to ZAM investors to conceal the fund's losses.
The CFTC also found that Zier had broken additional rules by using Convergent's operations people to execute ZAM-related trades.
After being asked to explain the irregularities, the 44-year-old Zier, father of two and engaged to be married in a few months, went to his lakeside house in rural Virginia and hanged himself. See: The RIA business mourns the death of David Zier.
Two-year-plus target?
Zier's sad last act may have been far more premeditated than suggested by the sequence of events. Zier had taken out life insurance two years prior in the amount of $9 million. It ended up being a sufficient sum to pay off ZAM investors for at least the amount of principal they had invested. There is a standard provision in life insurance policies whereby the family can collect the money regardless of the cause of death -- including suicide -- as long as the death occurs more than two years from the time the policy was purchased. This is law in most states and sources close to the Convergent situation say that that was the case for Zier.
Zier took the reins of Convergent, the Potomac, Md. and Los Angeles-based RIA, in 2012 when its former CEO Steve Lockshin began to pursue other ventures. At the time of Zier's death, Convergent managed $8.4 billion. Its Form ADV, filed Dec. 1, 2016, pegs its AUM at $133.7 million as a commodity pool operator.
Whether Convergent, which declined to respond to requests for comment, even exists anymore is a complicated question. See:  Convergent Wealth begins to pick up the pieces after David Zier's death. Convergent is exempt from filing ADV 2 brochures, usually the case only for hedge funds. It sold off some of its remaining assets to Pathstone, meaning that it may exist primarily as a P.O. box collecting checks from an earn-out sale. What remains is still owned by City National Corp., Convergent acquired it in 2007. City National sells off salvaged remains of Convergent Wealth Advisors, but not before Convergent sheds nearly $7 billion of AUM
A righteous fine?
City National was sold to Royal Bank of Canada, whose deep pockets make it cinch that the CFTC will collect the $800,000. But should Convergent have been slapped with CFTC's $800,000 fine in the first place?
Depends who you ask. According to the CFTC, "certain of Zier's acts, omissions, and failures and his use of CWA resources to conduct ZAM business occurred within the course and scope of his employment with CWA. Therefore, CWA is liable for Zier's conduct."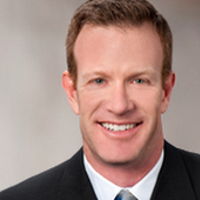 But sources close to Convergent, who speak on the condition of anonymity, say Convergent is taking the fall for its former CEO. "What David did was wrong but I don't think Convergent did anything wrong. Within two days of finding out about his transgressions they had suspended him and demanded all the information regarding it," a source says.
Convergent is being penalized for "lousy oversight," says a source but disagrees with that assessment, saying there was plenty of outside scrutiny during the years of Zier Asset Management's existence as a play money account under Convergent's RIA. In fact, the source says, the SEC audited Convergent during that time. Convergent and ZAM gained additional scrutiny during multiple sales of the company, including to the highly regulated City National. See: With Convergent experiencing advisor exodus, City National takes greater control of the RIA
But the rub here reflects the unique circumstances of the case, according to Cipperman. "Compliance was doing due diligence yet the CFTC is holding Convergent liable for not stopping it earlier," he says, which brings up the sticky subject of internal compliance and its shortcomings. "It's always a difficult issue when asking your own boss about outside activities." 
Cipperman adds it's also odd that no one saw anything wrong until Convergent compliance started asking questions. And if anyone did see anything, they didn't follow the if-you-see-something-say-something rule.
Between the cracks
The question then arises whether ZAM, whose $20 million or so in assets comprised just a fraction of a fraction of Convergent's $8.4 billion in managed assets at one time, fell between the jurisdictional cracks -- which may be reflected in how the case was passed from agency to agency after Zier's death, at which point  the SEC backed off and withdrew completely. The SEC took a wait-and-see attitude, this source says, fearing that if they came down on any wrongdoing it would leave them open to questions about their rules, which the source says essentially permitted this all to happen in the first place. See: SEC details new "Madoff fix" custody rules
CFTC spokesman Dennis Holden declined comment beyond the agency's order. The SEC would not comment when asked about its involvement in the case, or whether it was still conducting an investigation, saying only in an email that the CFTC should be asked how the case came within its purview. Convergent did not respond to an email seeking comment on whether it thought the fine was fair.
That may be a moot point, since Cipperman says fines like these are usually the product of negotiations. "My guess," he says, "is that they looked at how many assets were raised [given] the false statements made."
Putting a period on this murky story is difficult. Some questions will never be answered, such as what would cause Zier to risk everything for a small side business, with what some say was $20 million in AUM, others far less.
"We're only hearing the CFTC's side," says Cipperman, "we'll never hear his side."
---
---
Share your thoughts and opinions with the author or other readers.
Big Bopper said:
January 7, 2017 — 3:23 PM UTC
Stephen Winks said:
January 8, 2017 — 4:58 PM UTC
News in may said:
August 5, 2017 — 1:36 PM UTC
---
---