Matt Sonnen: Ron said to me and is on record as saying that the brokerage business, that's Cetera, is just an accommodation for clients.
Brooke's Note: It's almost a rule of law that once your advised assets get measured in the billions of dollars, you stay at your custodian. "Re-papering" is simply too big a hassle and opens too many cans of worms. On the rare occasions that such an upheaval happens, it tends to make news. But because Ron Carson's brand was so tied to LPL, it made even bigger news -- with the alluring twist that he was joining his old LPL buddy, Robert Moore, at Cetera. See: Almost-confirmed reports had Ron Carson bolting LPL for Cetera as part of a $35-million shake-up of his RIA; 92 hours later the silence is deafening. But as the smoke clears, we are seeing a different picture and one that seems to make more sense. Carson's move is more of a breakaway from a broker-dealer in LPL to RIA custodians in TD and Fidelity to reflect a business model change. Re-paperings following breakaways are not really an option. But they are difficult and time-consuming. And so Carson hired Matt Sonnen to make sure it came off smoothly and he is a key source in this story for helping us see finally what happened.
The confusing picture surrounding Ron Carson's vendor change from LPL Financial to Cetera Financial Group is clearing up. It turns out the bulk of the Carson Wealth assets are going to Fidelity Clearing & Custody Solutions and TD Ameritrade Institutional.
Back on Nov. 17, word started to leak out that Carson was making a move. Reports surfaced the next day that LPL Financial's star broker was leaving to join Cetera. But there was no official word, and in early December I was at the MarketCounsel Summit in Miami Beach where Carson spoke on a panel.
When that session was over I ran up to Carson, face to face, and asked him if the reports were true. He turned and walked away. On Dec. 7, Advisor Hub published a story quoting Carson as denying that he planned to leave LPL.
He who laughs last
"I don't know where they got that," he said in an interview on the sidelines of the summit. "We're all sitting here laughing."
But on Jan. 23, press releases from Carson Group and Cetera Financial Group confirmed that Carson was indeed leaving LPL for Cetera. Neither Carson himself nor Cetera responded to requests for additional comment. LPL would only issue the following statement:
"LPL Financial and Carson Wealth Management have been great business partners for 28 years, and both companies remain focused on meeting the specific needs of our clients. After amicable conversations, we mutually agreed to part ways."
In addition to the Cetera move, the press release from Carson referred to an "alignment with several powerhouse brands in the financial services profession."
Besides Cetera, those were Fidelity, TD Ameritrade, eMoney Advisor, and Orion Advisor Services LLC. Carson's brokerage assets will be moved to Cetera, and Fidelity and TD Ameritrade will become Carson Wealth's lone custodians.
So while Carson was in Florida giving denying that any move was imminent, Matt Sonnen, the founder and CEO of PFI Advisors in El Segundo, Calif., better known as a breakaway guy for hire, was in Omaha, "moving Carson's advisory assets to Fidelity, to their RIA unit, Institutional Wealth Services." See: Coming RIA custody fees and a new recruiting war catch the attention of deal hounds in Manhattan.
Paper route
"He came to us and said he was leaving LPL, there were a lot of accounts, there was a lot of paperwork. We said 'Great, that's what we do.' He's a mini roll-up himself, 30 partner firms underneath him," says Sonnen.
While the headlines focus on the fact that LPL's top producing broker over the past 25 years, with $6.5 billion in assets under advisement, is switching broker-dealers, Sonnen says that isn't the real news here.
'Carson chose us'
The case could certainly be made that that's why Carson did not want to talk, and why he denied anything was brewing. Here the devil himself really is in the details, which show that this isn't the big victory for Cetera that it initially appeared to be. A prize like Carson is exactly what Cetera needs as it tries to recover from the bankruptcy of its former owner, RCS Capital Corp., and recent technical problems. See: PE-backed Cetera board member Robert Dineen sees Larry Roth to the door, takes CEO reins.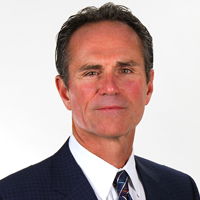 The move could also be interpreted as an effort by Carson to give a boost to Cetera's new CEO, Robert Moore, whom Carson hoped would be the CEO of LPL. Moore himself told InvestmentNews, "As for bringing Carson Wealth on board, it wasn't your normal recruiting process; it was much more of a partnership dialog."
Tim Welsh, president of Nexus Strategy, a marketing firm based in Larkspur, Calif., says details aside, don't underestimate the power of Carson as a marketing tool for Cetera. "He's a brand and institution unto himself," says Welsh. "Moore is saying: Carson chose us. You should, too."
eMoney connection
From Carson's point of view, Welsh says, he may have been unhappy that his singular star had dimmed somewhat and attracted company.
"It was always about him [at LPL before the OSJs caught fire and made him one of several mega-advisors]," says Welsh. "They sort of copied his model."
The rise of the OSJ has been attributed to a number of factors, chief among them increased regulatory expenses and compliance requirements, making it harder for small independent brokers to make a go of it. See: How a $4-billion OSJ jumped ship from Lincoln Financial to LPL just before the Mark Casady step-down in search of safe harbor in the eye of DOL-rule storm.
Sonnen says Carson first became interested in Fidelity because of eMoney. "Ron said he met Fidelity people through eMoney, he was on the board of eMoney and very impressed with their technology. Then when Fidelity bought eMoney that's when all these discussions started."
Technology. That's what Carson says this move is all about. He told Investment News: "When (Mr. Moore) was at LPL, he shared our vision for the future and how the industry was changing; he understood the need for heavy investment into technology so that things were integrated for ways that benefit advisers and consumers. When Robert was president at LPL we thought he would be the next leader."
Sonnen calls technology "the gist of this alliance. He (Carson) is trying to build a technology-first organization. For whatever reason LPL wasn't cutting it so now it's Fidelity, TD, eMoney and Orion. He says it'll be easier for him to attract advisors to his platform going forward."
Carson, says Sonnen, wants "straight-up processing, electronic signing capabilities. He wants clients to communicate with them electronically and virtually. Major custodians offer it."
Inventing electronics
It's also a compliance issue, Sonnen says. "If there's a corporate account and multiple signers, how do you do that electronically? Certain account types have problems, certain account forms. The check writing form is used as a signature card for checks, that's how they compare the signatures. You can't do that electronically."
LPL was asked if the departure of Moore had put a dent in the firm's technology initiatives. Spokesman Jeff Mochal emailed that the company has made "significant investments in technology," pointing out "ClientWorks, our new technology platform for advisers. We launched it last year and it's now 100% available for our advisers … we have been and will continue to invest heavily in technology."
In response to a question about why the platform is called ClientWorks when it is to be used by advisors, Mochal called that a "great question," while noting that it will replace the old system known as BranchNet. "This new platform gives advisors better insights, is more intuitive and it automates a lot of processes. Much more efficient and effective," writes Mochal in an email. See: Why exactly a $2.2 billion RIA hybrid abruptly dumped LPL for Securities America -- and Schwab, Fidelity and TD Ameritrade.
A bit later, he came up with the answer to the question about the product name. The word client, he writes, "was specifically chosen because the platform is intended to be used by our clients (advisors) for the betterment of their clients (investors)."
Another advisor says, "If (technology) is the reason Carson left that's his decision. I don't think anything has changed as far as the commitment by LPL to invest in technology."
'Horrible' past
LPL's recent technological history has left some experts pretty cold. In August 2015, the firm hired Anthony Perkins, a former Wells Fargo techmeister, to lead an overhaul of the BranchNet technology that at the time was called "pretty horrible," by Joel Bruckenstein, publisher of Technology Tools for Today and producer of the annual Technology Tools for Today (T3) conference. He said it took LPL a year just to get the pieces in place to begin working on the technology.
"It's like fixing a building on a crumbling foundation. [Perkins] had to build a new foundation. For the first year, you didn't see anything because they spent their time building new infrastructure," said Bruckenstein.
At that time he said it could take years before LPL's tech platform catches up with RIA-oriented tech firms --- four to five years, which puts us at 2020.
But he added: "For someone to say they're not doing the right things is a major misconception. I think they're doing a lot of right things but (Perkins) has got to build this new technology while 14,000 advisors still need to conduct business."
---
---
Mentioned in this article:
---
---
---