Tim Hockey: I understand why advisors might be nervous about that.
Brooke's Note: Banks often make their wealth management profits the old-fashioned way -- by steering clients to their own products. In Canada, which doesn't really have an RIA model, God knows what they do. So it's a little concerning when new TD Ameritrade CEO Tim Hockey, straight outta Canada, hits American soil talking about creating more proprietary products and advice. Still, he does not give off much of a banker vibe. He seems to be having fun and he sportingly talked to Janice Kirkel about the touchy topic of open architecture. For anyone who wants to get a feel for him at TD, follow him on Twitter. If he brings that Hockey game to San Diego next week, few are likely to declare he skated over the blue line ahead of the puck.
TD Ameritrade's new CEO is hinting strongly that the Omaha, Neb.-based broker-dealer and the industry's third-largest RIA custodian may be willing to tinker with its most precious asset -- its relatively conflict-free open architecture.
On a Jan. 18 analysts call, Tim Hockey revealed his company's growing openness to closing its architecture and, with it, hazarding perceived conflicts with RIAs in managing portfolios under its own brand.
Hockey has his ticket booked to San Diego for February's TD Ameritrade national RIA conference, where advisors will hear him speak with any depth for the first time ahead of Sheryl Crow's performance.
Hockey, who became CEO Sept. 30 from his job as head of Canadian banking and wealth management at Toronto-Dominion Bank, responded by referring to TD Ameritrade's history as an open architecture shop, and saying that "our clients have really placed a lot of value in that."
"We're reassessing that," he said.
Channel static
So why would Hockey reassess something that clients value?
He added in his response to Shutler: "Partly because when we actually go out and ask our clients, they often tell us that, in fact, they trust the TD Ameritrade brand, and so they would be willing to consider a branded product."
The introspection at TD Ameritrade comes as the company's ability to attract assets directly from consumers has slowed to a relative trickle. Of the $19 billion of net new assets attracted for the three-month period ended Dec. 31, only about $4 billion came through the retail channel. RIAs made up the rest, or about $15 billion. See: Schwab launches biggest RIA-targeted price war in years -- but TD and Pershing say they won't play along
"I've been here a year," Hockey says, "and our RIA business is a real gem. It's been growing very fast."
Open house
For all its struggles luring retail assets, TD Ameritrade arguably has the biggest growth story in the RIA business during the past 17 years. In 2000, its RIA custody assets hovered at about $10 billion. Today those assets are closer to $300 billion. That 30-fold jump crushes the growth rates of Schwab and Fidelity whose assets tripled or quadrupled at best during the stretch. See: Once good for a few million, TD Ameritrade's foot-in-the-door strategy is starting to net billions.
TD Ameritrade accomplished that unlikely feat by embracing open source software APIs and providing excellent service. But underlying those attributes was it willingness to piously remain open architecture in word and deed. See: Alert to Pershing's API move and eMoney's dashboard acumen, TD Ameritrade brings its API partners to Texas to drive home its first-mover advantage.
When asked to define open architecture, Hockey said that means "you put all the products that investors might be interested in, ticker symbols or funds, on the shelf. I understand why advisors might be nervous about [anything that threatens] that. Those who work in more closed or proprietary shops, they have to sell a smaller array of products. We have all these products available to existing retail clients, but they are also part of our relationship with RIAs."
The essence of the shift is captured by Tom Nally, president of TD Ameritrade's institutional side, who joined in the RIABiz interview.
"Open architecture might include our own products as well," he says. "They're very complementary. We win together."
Headwinds
Craig Iskowitz, founder and CEO of the Ezra Group fintech consulting firm in East Brunswick, N.J., says TD Ameritrade would probably not be risking much in its relationship with its advisors by changing its open architecture stance. "Being open architecture on the product side is probably low priority," he says.
"If most advisors are picking TD for other reasons, then the company can say 'Let's throw some proprietary products in there, make our own ETF's, it's extra profit.' They can leverage their brand name, ETF's are safe, not an actively managed fund. And remember, it's easier to sell customers more than to try to find new customers."
But even on the sell-them-more score, TD has been hitting headwinds of late.
Though Amerivest existed for several years, it had only accumulated $1.5 billion. But in 2013, amid hype for the managed ETF portfolios, Amerivest took off like a shot and climbed to $11 billion. Charles Schwab & Co. is facing the same headwind and its Windhaven ETF manager is down to around $9 billion in AUM, about half what it was a few years ago. See: TD Ameritrade makes play to become top robo by 2016 with out-of-the-gate $100-million revenues -- albeit with some risk attached to the power play.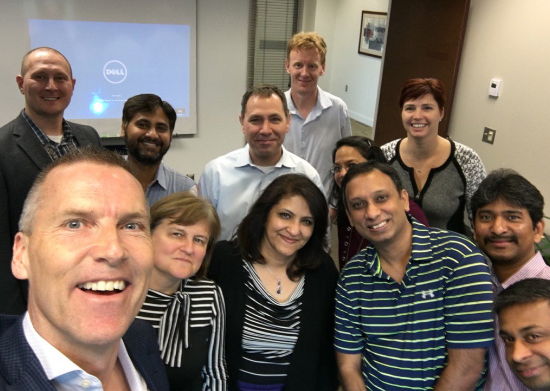 "It got to about $1.5 billion [after several years on the market] and petered out," Tom Bradley, head of TD Ameritrade retail, said in a 2015 interview.
'Vest'ed interest
Then lightning struck with the robo movement and tweaks to the product.
From 2013 to 2015, Amerivest's assets soared seven-fold to about $11 billion. What was the big change? "We involved human beings," Bradley said in that interview. Not only were branch personnel selling the product but the product is now supported by a call center. It also has better quality performance reporting. See: Schwab's robo launch stimulates sign-ups at Betterment and Wealthfront -- and itself.
But during the last two years, Amerivest has pulled in virtually no net new assets -- its ADV showing assets now at about $12.5 billion -- again leaving TD Ameritrade with questions about how to connect directly with investors.
Monday, an advertisement for TD's newest asset management and automated advice product, Essential Portfolios, showed up on the front page of The Wall Street Journal and on B3.
TD Ameritrade's changed the name of Amerivest to TD Ameritrade Investment Management in perhaps its biggest move thus far to leverage its brand more effectively.
Amerivest's fees are high: 100 basis points, compared to 15 for Betterment, and zero for Schwab. Other robos, such as Schwab, have doubled their assets over the past few years. Schwab Intelligent Portfolios assets topped $10 billion in September, more than double the $4.1 billion in September 2015. And that has since risen to $12 billion. See: Schwab unveils its virtual future to plaudits but using green CFPs as its real people, mandatory 6% cash, could prove troublesome.
Tweener clients
One industry brand expert who asked not to be named doesen't see the brand change likely to spur growth.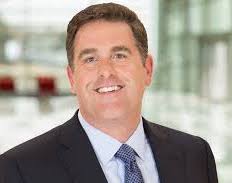 "Ameri-"trade" and Ameri-"vest" are so closely aligned that I don't think there is much there from the branding angle," the source says. "It would be more of a branding conundrum if Amerivest had a brand name that was totally unrelated."
Yet TD Ameritrade's play for more branded products makes sense to Tim Welsh, president of Nexus Strategy, a consulting firm in Larkspur, Calif.
New branches
Hockey follows former CEO Fred Tomczyk, who oversaw seven consecutive years of double-digit annualized net new client asset growth, taking total client assets from $278 billion in 2008 to nearly $700 billion in November 2015.
"Tomczyk was outstanding," says Welsh. "He just hit retirement age." (Tomczyk was 61.)
One reason that Hockey may want to give particular attention putting better TD products on the retail shelves is the company's anticipated bounty of branches after acquiring Scottrade. TD Ameritrade surpasses Schwab's branch distribution with its purchase of Scottrade. The combined business will have 600 branches, although TD plans to shutter 150, leaving 450. That amount still exceeds Schwab's 300 offices by 50%. The deal, however may not close for another 10 months. See: The non-Big Four RIA custodians, no longer runts but stunted in growth, are applying tougher love to hobbyist RIAs.
In the meantime, maybe TD can have its open architecture cake and have investors eat up proprietary products, too.
"It's not an either/or proposition, open or proprietary," says Hockey. "It's whether you incent people one way or the other or preclude advisors from selling a particular product."
RIAs will get a chance to express their views to management on that topic starting next Wednesday.
---
---
Mentioned in this article:
---
---
---
Stephen Winks
January 27, 2017 — 5:36 PM
Bold new leadership in innovation is required in the fiduciary era with emphasis on (!) prudent process (asset/liability study, investment policy, portfolio construction, performance monitor, authenticated back to objective, non-negotiable fiduciary criteria), (2) advanced technology and (3) a retooled product menu. Whoever fills this leadership vacuum will win massive market share. Proprietary product will have little impact on the industry at large, but prudent process and advanced technology will. Real pros at the helm will reorder the industry around advisory services. SCW