News, Vision & Voice for the Advisory Community
Poached from Foothill Securities, Chipman cites his former employer as the reason he can talk the talk of his quarry -- smaller firm execs seeking a port in a fiduciary storm
January 25, 2017 — 3:53 PM UTC by Sarah O'Brien
On Jan. 10, RIABiz described one of the more ambitious efforts in the independent advisory arena seen in years -- one in which Advisor Group slashed its own revenues by slashing prices. Why Valerie Brown is doing 19-whistlestop tour with her new CEO to sell -- ironically -- deep price cuts and a TAMP-for-millennials.
With the fee cuts, executive chairman Valerie Brown sent out a clarion call that, freed from the quarterly-earnings mentality of public company, AIG, that her company is playing a new game. Instead of milking the existing aggregate book of business, the firm is going to play the high-volume game of charging lower fees and attracting more assets.
But the problem with that volume strategy is that it takes a long time for pricing information to filter down to consumers, i.e. investors, and for them, in turn, to reward their advisors with substantially more assets.
Which may be exactly why Brown and her new CEO, Jamie Price, are wasting no time in executing Phase Two of Advisor Group's business plan -- a full-on, in-house inorganic plan that involves rolling up everything in sight.
"Because of the low margins and competitive challenges, IBDs particularly need to consolidate in order to achieve scale," says Steven M. Levitt. m
anaging director of 
Park Sutton Advisors, LLC in New York.  "I think that with 5,000 advisors Advisor Group already has some scale. Having a dedicated, internal M&A person to spearhead inorganic growth could positively impact their effort."
The company currently has more than 5,000 advisors and $160 billion in client assets on its platform.
Chipman, who heard about the job opening through industry grapevine, went after the position because "it was an opportunity I couldn't pass up."
He previously served as president and CEO, since 2006, at Foothill Securities Inc. in Santa Clara, Calif. He'll remain in Northern California but will tap home-office support.
Levitt adds: "In general, there are so many folks looking to acquire IBDs and RIAs that a buyer dedicating skillful experienced resource to such an effort is will arguably be more successful than others also looking to acquire."
Chipman recently offered some specifics of his new endeavor.
RIABiz: You've landed in an enviable position: You're bankrolled to go spend money, basically. How much autonomy will you have as you explore potential acquisitions?
Chipman: I will be working closely with Jamie Price and the presidents of our four firms to identify opportunities across the industry. Our goal is to partner with broker-dealers who may be facing challenges keeping up with the increasingly complex demands of running a broker-dealer but are passionate about their advisors and keeping their culture alive. We believe we are an ideal partner for these firms.  See: Valerie Brown finds her CEO in UBS ex-prez Jamie Price off the obvious radar screen.
RIABiz: What characteristics are you looking for in the broker-dealers you're going after? Will your choices be based on size, culture, geographical location or other attributes?
Chipman: We have a very high regard for the talented professionals across this industry that manage and own firms of all types and sizes. Advisor Group is in a unique position to help these firms maintain their traditions and unique cultures while enabling them to benefit from a firm with the scale to continually invest in its platform, advisor growth programs and service initiatives. 
RIABiz: Will the acquired firms operate under their existing brand or be rebranded?
Chipman: Our goal is to continue to support their brand and their culture.
RIABiz: Will the firms all be broker-dealers, or will RIAs be in your sights as well?
Chipman: We look forward to constructive engagement with broker dealers, hybrids and RIAs. While there will be emphasis placed on the broker-dealer and hybrid community, clearly RIAs have recognized the need for creating greater efficiency in their practices by having a strong financial and resource partner. Both broker dealers and RIAs share the common link of desiring to maintain their culture while focusing on their business and their clients despite the burdens of technology solutions and regulatory challenges. See: Why Lightyear's purchase of AIG Advisor Group isn't a Cetera-type fixer-upper case and how Donald Marron will respond accordingly.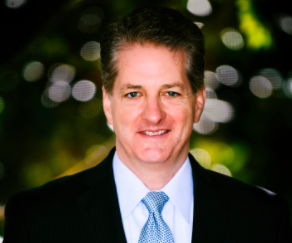 RIABiz: What's the value proposition for the firms you'd be interested in?
Chipman: Advisor Group is perfectly positioned to help broker-dealers and RIAs more efficiently manage their risk in the fiduciary era while at the same time helping to grow their organizations and increase profitability. They do so by offering world-class, advisor-centric products and services so that the advisor can continuously bring more value to their client relationships.
RIABiz: Do you view this position as more of an investment banking job or a sales job? And how does your past experience lend itself to this one?
Chipman: I don't think either of those best describes the role, really. Advisor Group has robust internal analysis capabilities and I am joining in an executive capacity. I have been fortunate to have a career that has given me experience across many aspects of this industry. In particular, my experience as the president and CEO of Foothill Securities, Inc. for the last 10 years gives me a unique understanding of the challenges facing the management teams at many small and mid-sized broker-dealers.
In addition, my experience on the board of directors of FSI has given me the opportunity to meet and become friends with so many amazing industry executives and professionals. I believe the combination of these experiences will enable Advisor Group to connect with firms from a position of true empathy and identify those who are seeking a partner with the scale, culture and leadership to take their businesses into the future. See: Critic calls 'laughable' FSI study that shows only 14% of advisors want DOL rule to stay.
RIABiz: Is there a ceiling for acquisitions? i.e., Are you limited by funding (or anything else)?
Chipman: We are open to considering all opportunities. We are looking for firms with a strong culture and strong relationships with their advisors who share our risk management and ethical practices and possess a zeal for serving their clients.
RIABiz: Is this a long-term position? Is there a time frame for making these deals happen?
Chipman: We see this as a timeless opportunity that will continually add value to our organization. Advisor Group has the financial resources, products and services and long-term vision to help broker-dealers and RIAs thrive during what we are calling the fiduciary era. 
RIABiz: Does that pitch, so to speak, remain intact if for some reason the DOL fiduciary rule gets rolled back? In other words, is something about the value you offer dependent on the DOL rule staying in place? 
Chipman: In our opinion, regardless of whether the DOL fiduciary rule goes into effect as planned on April 10, 2017, our industry as a whole is operating in what we call a fiduciary era. As such, we believe in the core principles that drove our platform strategy and believe they should continue to be the key elements of a new uniform fiduciary duty: maintain choice and allow commission business, create a consistent standard of care across our non-qualified and qualified business, and "levelize" rates to minimize conflicts.  See: The time is now for the investment industry to shed its shameless culture or pay a steep price
We believe we are in the fiduciary era of financial services, regardless of what becomes of the rule. We are putting our advisors in the best position to compete in this era. We are in their corner, in any environment.
---
Mentioned in this article:
---
---
Share your thoughts and opinions with the author or other readers.
Stephen Winks said:
January 25, 2017 — 8:47 PM UTC
FAA said:
January 26, 2017 — 1:07 AM UTC
---
---