Alexandra Lebenthal: I had my Nasty Woman T-shirt on underneath my sweater. I knew it was there."
Brooke's Note: Do women who worked so hard to break ceilings in white collar New York risk it by openly showing their love for women 1960s style? Melania was fine in her Jackie O dress but the tension surrounding that question hung over Alexandra Lebenthal and some her of friends as they made their way to Washington to march. That's calculus. But these woman didn't subscribe to a cost-benefit analysis on a spread sheet. They subscribed to a feeling in their souls. It was a relatively small risk with a potentially enormous reward -- to come into a deeper sense of themselves, their community and their country. We may not all agree with their politics. But we are all them.
Despite a post-march tweet that gave one of them pause, a trio of women from the financial world who spent Saturday on Constitution Avenue said by turns that the event was "epic," the perfect tonic for a "low-level funk," and "great from start to finish," even though it left one of them "exhausted and starving."
Even White House press secretary Sean Spicer said President Donald J. Trump agrees with those who say the women who participated did so for "positive reasons."
The tweet in question came to Alexandra Lebenthal, CEO of the municipal bond firm Lebenthal & Co. She said the message, written in somewhat broken English went like this:
"I was considering you as one of my money man but the homework you did on women's march was none or you care nothing for your country … nothing with voting has everything to do with who and what they stand for … I don't support Sharia law or those who do."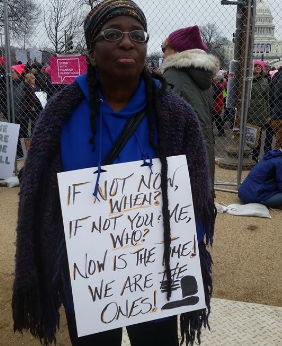 On the other hand, says Lebenthal, "Two people emailed saying they wanted to send business to us." See: Wall Street women pile into buses and cars, head south on I-95 to protest Trump.
Lebenthal says it seemed to her that the first person who tweeted was trying to tell her that she was not a true American, "but I have never felt more like an American," she says. As for the mention of Sharia law, Lebenthal believes that was a reference to Linda Sarsour, one of the organizers of the march, who on Sunday defended herself against reports that she had met with a Hamas financier at a convention of the Muslim American Society and Islamic Circle of North America last month in Chicago.
Not pink but nasty
After driving from Manhattan to New Carrollton, Md., and then taking Uber into D.C. because the line for the Metro was so long, Lebenthal and her three friends arrived at the sea of pink hats "and I got choked up, feeling the import of how many people thought this was an important thing to do. We couldn't get anywhere near where they were speaking, but we were just walking around and taking in the moment." See: RIABiz takes on Occupy Wall Street in New York and finds investors wanting answers.
Lebenthal admits to having "missed the memo" about wearing pink, "But I had my Nasty Woman T-shirt on underneath my sweater. I knew it was there."
Jodi Schwartz, a partner at Wachtell, Lipton, Rosen & Katz, a New York firm specializing in taxation, did, however, see the memo and a friend got right to work knitting hats for her and her 14-year-old daughter. Like Lebenthal, Schwartz says the march evoked an emotional response. "It was epic, quite moving. I've sort of been in a slight low-level funk since the election from the perspective of having been so close to having the first woman president and then feeling so far from it." See: How Donald Trump jolted Sallie Krawcheck out of sexism denial, maybe, and the startlingly retro remedies she prescribes for young women.
Schwartz says she wasted no time signing up. "As soon as I heard about it I quickly booked the Metroliner. My daughter wanted to go almost immediately too. We went Friday night and stayed at a friend's. Then we took the subway in Saturday and the train home Sunday. The idea of a kamikaze round trip was not for me," she says.
Trains, lines and vibes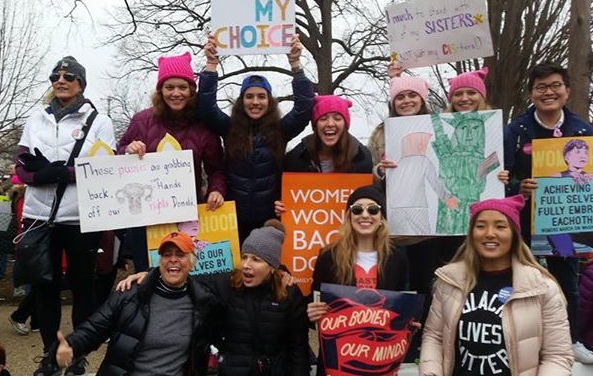 Neither was it Plan A for Kerry Crowley, partner and head of operations at Beacon Wealth Management in Hackensack, N.J. She and three other women drove from Montclair, N.J. to Baltimore Friday afternoon, checked into their hotel and then took the train into Union Station.
"I was absolutely amazed when we arrived at Baltimore Penn. There were lines around the block to get on trains. We were delayed quite a while. The trains from the north were packed. There was no room for anyone to board at Baltimore Penn. We waited at least an hour and a half outside Baltimore Penn to get on a train," she says. "Some were there since 6 a.m. We got there around 7:15 and boarded about 8:40."
Crowley says the train was "completely filled. People were sitting in the aisles. But it was a very positive upbeat environment. You name the state, there were people on the train from there."
For Crowley and Lebenthal, this was their first protest. Schwartz says she does not often take part in demonstrations. The three agreed that despite a crowd estimated at a half million, all was peaceful and well organized.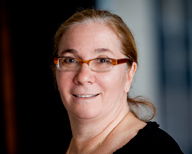 "I give a lot of credit to Baltimore and D.C., so organized. They were directing people in the train station. There was just good energy in the air," said Crowley. "Even on the 10 minute walk to the Capitol everyone was orderly, using the crosswalks. There were people as far as the eye could see."
Chance for chants
Despite the fact that the march took on many causes, among them to demonstrate a loathing for the newly inaugurated president, Lebenthal and Schwartz say they were not there for that purpose.
"I was more interested in standing up for women's rights than bashing Trump," says Lebenthal, who says she was a staunch supporter of Hillary Clinton.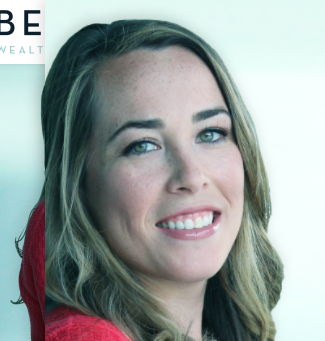 Says Schwartz: "I personally wasn't trying to argue that the president was not legitimate. It was not about politics, but about women's issues, the earth, making our voices heard."
Crowley says she remembers a chant of "This is what America looks like," springing up at one point.
Schwartz says the two signs she will remember best are "There Is No Planet B," and one being held by a child of perhaps five or six. "That was the saddest one I saw, in a little child's handwriting, with some of the letters reversed. It said, 'Donald Trump do not ever kiss without asking.'"
Crowley says as things began to wind down her group decided to make its way back to the train station. "We were exhausted and starving," she says, "but when we finally got on the train the conductor thanked everyone on board for the march and everyone cheered. It was great from start to finish."
They stayed in their hotel in Baltimore Saturday night and Sunday morning began the drive back. The last major leg of the trip was the New Jersey Turnpike, where, she says, "at every rest stop messages were written in chalk on the sidewalks from marchers who had stopped there, documenting their trip and journey.
"Some wrote 'it gave me hope' but it was raining and getting washed away."
---
---
Confused
January 26, 2017 — 1:47 PM
I thought I typed in <a href="http://riabiz.com" rel="nofollow">riabiz.com</a> into my browser this morning but it must have redirected me to the Huffington Post? I didn't vote for Trump but how is this newsworthy for an RIA Industry News site? I'll check back here in 4 years for real news...or maybe it will be 8...
Noreen Baldwin
January 26, 2017 — 4:22 AM
I marched in Sarasota, Fl. Kerry , her mother, my sister Regina and another sister also named Kerry along with a close friend Cathy had planned to march since its inception. The idea of human rights, womens rights and standing up to someone like Mr Trump is important to all of us . We will contiue to do so!