John Clendening: The simplest way to satisfy the new DOL rule is to appropriately have clients in fee-based advisory relationships.
Brooke's Note: The HD Vest pieces are starting to fall into place. When you take a step back you see two Schwab veterans joining forces at the peaks of their careers, taking a measured risk to bring two decidedly non-fiduciary broker-dealers into the modern era of advice. Improving the odds of these two career W-2 wage earners making their fortunes: They are joining forces with presumably high-integrity, high-trust advisors -- if you go by their accounting orientation. It's also a pure succession play with Roger Ochs now free to move on after decades as HD Vest CEO.
It turns out.
Bob Oros departed his middle-management position at Fidelity Investments to become CEO at a turnaround company with a skyrocketing stock price -- and now a Schwab mafia feel to it. See: Fidelity begins search for new RIA national sales manager as Bob Oros goes millennial, vacating a prized position.
After two weeks of eerie silence after departing his job as national sales manager for Fidelity's RIA business, the Oros name reappeared on a Blucora Inc. press release revealing him as the new CEO of HD Vest Financial Services.
Blucora, a provider of technology for consumers, small business owners and tax professionals, declined to make Oros, 51, available for comment, nor president and CEO of Blucora John Clendening, who made the hire.
"The timing is weird," observes Tim Welsh, president of Nexus Strategy. "Everyone thought he got fired [by Fidelity]."
Certainly, Fidelity would have little to gain from Oros going to HD. Vest. The broker-dealer not only competes for wealth management assets but its clearing partner is Wells Fargo-owned First Clearing. See: Wells Fargo $1.7 billion 'Profit-Formula' group executes breakaway with help and of ... Wells Fargo.
Schwab orientation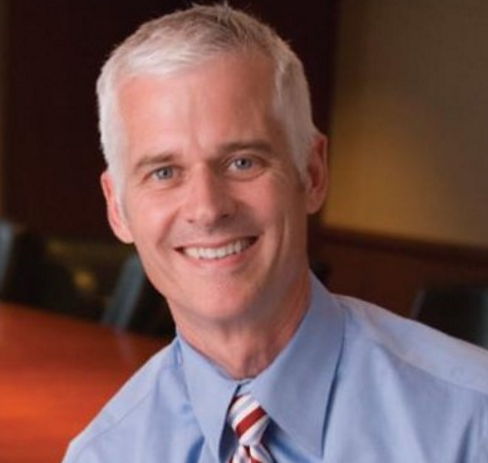 Clendening was head of the retail business and branch network at Charles Schwab & Co. from 2004 to 2015. Oros was at Schwab from 1998 to 2007 -- meaning the two overlapped for three years and have logged a combined 30 years at Schwab. See: Schwab's former retail chief ends garden leave with two new gigs -- as chief of HD Vest holding company, and as Betterment CEO's operations confidante.
Clendening joined Blucora in March 16, 2016. On March 18, the company's shares traded at $5.39. Since then the shares have steadily skyrocketed and closed today (Monday) at $14.95, representing a nearly 200% rise from the time Clendening signed on. Blucora's market capitalization is $623 million.
Blucora reported quarterly revenues of $83.2 million for the three months ended Sept. 30. HD Vest generated $80.1 million. The Irving, Texas-based broker-dealer has about $37 billion of advised assets including about $10 billion its corporate RIA. It has been headed by CEO Roger Ochs since 1999. Ochs was with the firm since 1987. See: Ruth Papazian bursts back on the scene to jolt HD Vest out of its accountancy coma.
Yet despite the move in its shares, Blucora still runs in the red and HD Vest is among those small broker-dealers struggling to prepare for a new fiduciary era under the DOL rule -- assuming the regulation still comes to fruition. DOL rule will be undone, in a cruel twist, by the Department of Labor -- essentially by a Trump order to cut red tape by staying the Texas court case.
"While we are pleased that 26.5% of our client assets are already in a fee-based account, driving 41% of revenue, it's a certainty that this percentage will increase over time," said Clendening on a Oct. 27 call to stock analysts who follow the company's stock. In fact, that certainty is a must, he added. "The simplest way to satisfy the new DOL rule is to appropriately have clients in fee-based advisory relationships."
Most big-brand broker-dealers have a significantly higher percentage of assets advised on a fee basis. HD Vest has long favored commission sales because its 4,500 reps are tax preparers and for many of them, the wealth advisor line is a side business for augmenting revenues. Selling mutual funds and variable annuities makes it easier to straddle the two disciplines. See: Why exactly private equity firms are dumping money into IBDs at a time when many are going bust.
The fee-based program also fits the bill as a low-maintenance solution for advisors and mostly resembles an in-house TAMP, which charges on average about 2.5% for managed assets of less than $500,000, according to HD Vest's ADV. The firm earns significantly more on those assets through aggressive revenue kickbacks from mutual fund companies that charge high 12(b)-1 fees, also according to the ADV.
12(b)-1 small print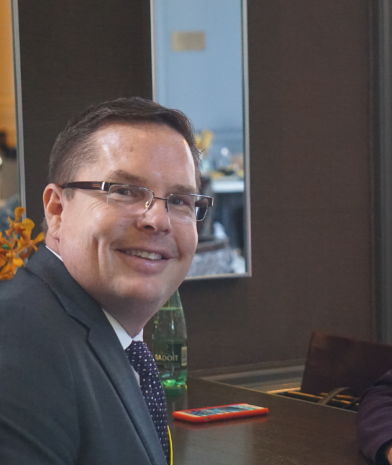 "In selecting investments for your Account, the Advisory Consultant is likely to utilize mutual funds that pay a 12(b)-1 Fee, even if the fund company offers a share class of the same mutual fund that does not pay a fee, and/or has a lower expense ratio," reads the HD Vest ADV. "This results in additional compensation for [HD Vest] and the Advisory Consultant, and thus presents a conflict of interest." See: A cap on 12b(1) fees is going to have one predictable result. Think carnival games.
Fund companies listed as revenue-sharing partners on the ADV include: Legg Mason, DWS, John Hancock Funds, Putnam Investments, Oppenheimer Funds, Wells Fargo, MFS Investment Management, Ivy Funds, Invesco, The Hartford Funds, Virtus Investment Partners and Delaware Investments.
HD Vest also closely partners with Legg Mason for robo-technology and announced in December it is using Legg Mason-owned Financial Guard.
Texas bound
The Oros hire comes amid others significant changes at Blucora, which is based in Bellevue, Wash. The firm is moving to Irving, Texas in June where HD Vest has its headquarters. Bellevue has become a high rent district as companies like Amazon and Starbucks continue to expand in the area.
Still, HD Vest aspires to have more reps that make wealth management their primary concern. To retain and encourage those advisors, the company will use its shares as currency.
"We launched a new advisor equity program for our top advisors. Blucora will offer stock options to the top 75 advisors, all of whom play a critical role in the success of the business," Clendening said on the Oct. 27 analyst call. "We are offering other rapidly growing advisors the opportunity to participate in the program as well. We believe this offers a great opportunity to align advisors with shareholders' interests in terms of encouraging growth as well as enabling enhanced advisor retention." See: Coming RIA custody fees and a new recruiting war catch the attention of deal hounds in Manhattan.
Oros referenced his role with these advisors in the statement annoucning his hire: "I am thrilled with the opportunity to lead the innovative team at HD Vest and look forward to working with the firm's advisors. Together, we will continue to drive growth and profitability for all stakeholders."
CFO wanted
Blucora is also saying goodbye to Eric Emans, chief financial officer, after he declined to move to the Irving office. Blucora has retained Heidrick & Struggles to recruit a CFO replacement. Emans will remain for much of 2017 to ensure a "substantial overlap with our future CFO," according to the statement.
Mathieu Stevenson, formerly of McKinsey & Company, HomeAway and Capital One, joined as chief marketing officer for Blucora as the first enterprise-wide marketing head.
Pam Turay joined Blucora as chief human resources officer. Turay's most recent position was at Jackson Hewitt Tax Service.
---
---
Mentioned in this article:
---
---
---
Stephen Winks
January 24, 2017 — 2:48 PM
The industry needs to start solving problems rather than denying there is a problem. This requires an open mind, process and technological acumen in advisory services and no fear of a prudent expert standard. HD Vest's constituency of CPAs who value technical competency, Blucora's expertise in technology which transcends the skill set of brokerage executives, and the deep understanding of the massive gap between transactions and advisory services, all put Oros in a spot to solve problems in a way which is beyond the reach of conventional brokerage. Let's hope this is the beginning of a sea change in advisory services. Great potential, will the HD Vest culture allow a material departure from conventional product sales? If so, it is a home run. SCW
Dave Watson
January 24, 2017 — 9:16 PM
Bend over, HD Vest advisors. Blucora will move your accounting clients over to their partner, <a href="http://Taxfyle.com" rel="nofollow">Taxfyle.com</a>. They already have the client contact information. Hahaha. Did anybody actually think they spent $200 million to improve the lives and fortunes of HD Vest advisors? Roger Oches is getting out while the getting's good.