When asked if Lebenthal had ever done something like this before, the response was 'Never!'
For Alexandra Lebenthal, it all started once she stopped sobbing.
"I was a passionate Hillary supporter. From the minute the election was over I said to myself, this is now a time when everyone who has any sort of platform or power needs to stand up and be counted and speak out, to be there for people who don't have the platform or the power," she says.
At 5:30 a.m., the day after Donald Trump officially becomes the 45th president of the United States, Lebenthal and three friends will jump into her Ford Edge in Manhattan and head down to Washington D.C., to protest the policies of the incoming administration, especially with regard to gender equality. The rally starts at 10 a.m.
When asked if she had ever done something like this before, Lebenthal's response was "Never!"
While women in the financial world are most certainly used to the cutthroat atmosphere of Wall Street, they are not usually among those who take to the streets in protest. See: How Donald Trump jolted Sallie Krawcheck out of sexism denial, maybe, and the startlingly retro remedies she prescribes for young women.
Pro-Trump clients
But, Lebenthal says, "within 24 hours of the election there were already stories about Muslim women having their hijabs [Muslim head coverings] pulled off, signs saying 'Make America White Again,' just 12 hours later there were already hate acts going on. That spurred me as much as anything."
Women who work on Wall Street may be engaged in a variety of professions, but just about all of them depend on clients, whether in investing, investment banking, law, or PR or marketing. See: After years of toleration, a female Wall Street executive takes action but not before serial pawings, and a mauling, at corporate event.
Especially in the age of social media, many fear that photos of them carrying placards in the streets could offend clients.
"Why would I do that? I've got clients pro-Trump, I've got clients anti-Trump," says Marcia Wagner of the Wagner Law Group in Boston, when asked if she was going to attend the march.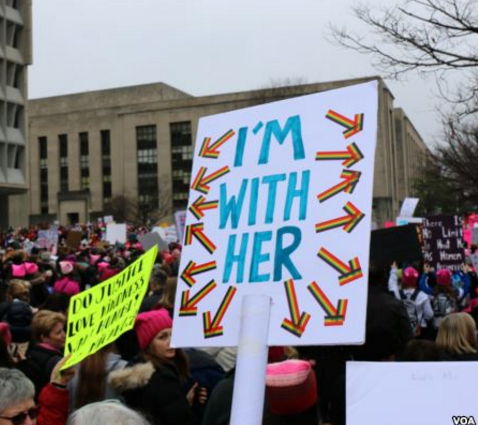 "The last thing I want to do is piss off half my client base. It's hard enough to earn a living."
Wagner's firm specializes in business issues such as pensions, benefits, employment, labor and human resources law.
Deregulation prospects
Lebenthal says so far, in the pre-march phase -- reaction has been positive.
"I got a voice mail from a woman who is a former securities lawyer [who read about Lebenthal's plans in a Nov. 19 New York Times article] and said, 'I'll send any business I can your way.'"
Lebenthal says she has been surprised by the stock market reaction to Trump's election because "on election night, after the results, futures were down significantly. I think the rally is more about [the prospects for] deregulation." See: How the Trump phenomenon boils down to the benefits of animal spirits vs. Animal House.
The bullishness on Wall Street, of course, acts to inflate compensation.
Nasty women take the metro
There aren't any estimates of how many Wall Street women are expected to take part. Organizers have a permit for 200,000 participants overall. D.C. officials are planning for as many as half a million. (Editor's note: The Washington march was attended by upwards of 500,000 with hundreds of thousands more participating in sister marches and rallies throughout the country.)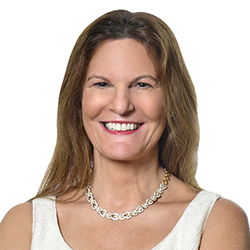 The rally is set to begin near the Capitol with speakers including Gloria Steinem, Angela Davis and Michael Moore. In the afternoon protesters plan to march along the National Mall.
"I haven't talked to many of my Wall Street friends about it," says Lebenthal. "They're more just people I know or friends on Facebook. Many friends have already gone down there."
Lebenthal says she is not bringing a sign or banner, and is still figuring out her outfit, but it will likely include the Such a Nasty Woman T-shirt "that I bought after that whole episode."
She is, however, considering a Princeton cap as she's been "texting with a whole group of women from my era there who are going." See: Extraordinary women awaken the RIA business, shepherd billions.
Once there Lebenthal's strategy is not to waste time getting snarled in D.C. traffic. "We're gonna park in New Carrollton (Maryland, 12 miles east of D.C.) and take the Metro. It'll be just crazy down there."
---
---
Media ethics
January 23, 2017 — 1:07 AM
Ms. Kirkel, to permit the source of your story to state the following with no attribution, no citation, no research, nothing whatsoever, is breathlessly shameful failure of reporting. ..."Within 24 hours of the election there were already stories about Muslim women having their hijabs (Muslim headcoverings) pulled off, signs saying 'Make America White Again,' just 12 hours later there were already hate acts going on. That spurred me as much as anything." As much as the political left and media has wished it to be so, these reports have all proven false. Basic research will bear that out. Between hoaxes, fake reports, dropped or no charges - the media has found scant, if any, of what they so wish to be true. But at least they perform a cursory look. Your acceptance of Ms. Lebenthal's outrageous claims with not a single word of journalistic doubt, confirmation, or denial, is telling in itself. It is precisely why a tidal wave of media and cultural elite abandonment by the public overwhelmed one party to the benefit of the other.