DOL rule will be undone, in a cruel twist, by the Department of Labor -- essentially by a Trump order to cut red tape by staying the Texas court case
Jason Roberts at Pension Resources Institute: It's the DOL itself saying 'maybe we got this wrong' as a means of giving cover to delay.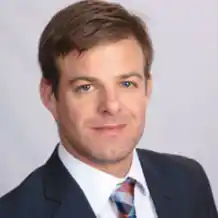 Jason Roberts: The litigation provides cover, so to speak, from the Administrative Procedures Act requirements.
---
---
Stephen Winks
January 22, 2017 — 5:39 PM
In many respects Trump is supportive of the "forgotten" retail investor who is being taken advantage of with 40% 0f their earnings on retirement savings being lost to brokerage fees, commissions and administrative cost. Let's see how the brokerage/insurance lobby (swamp) fares. I suspect Elizabeth ("you didn't build that") Warren in a divided government will put up a fight. This is a way Democrats can work with Trump without violating Trump's principles. There is not much to agree about Warren, but Trump is an unconventional President who can forge an agreement. SCW
Rhymes
January 23, 2017 — 2:51 PM
You're missing the point, BICE doesn't really exist. It is built to be impossible to use in most cases by having huge paperwork and violates rules of other regulatory bodies. And don't give me it just needs to be tweaked, it won't be because it was 'intentional' to be impossible. It was intended to prevent taking rollovers from a 401(k) and will continue to do so. The rule was strictly designed to get rid of brokers. But, like it or not they are the only ones talking to middle class people and small businesses. Are you writing startup plans, or is taking small rollovers unprofitable business for you? If not who will help these people? Forget $50 million plans, what about $50,000 plan. That's where everyone in America works. Why is the Department of Labor regulating individual retirement accounts? Why are we bringing in a new agency outside its scope to regulate the products that have multiple agencies already regulating them? Can't we just have the SEC say level commissions on IRA products or ban annuities? Why this whole monster BS thing? If you haven't guessed yet the answer is the prior administration was talking a path to follow other countries lead and get rid if an industry (brokers). While I am an RIA, so I don't care about the fiduciary part or have much of a 'dog in this hunt', I have been around for a while and the people who really need help would not receive it because of this rule.
TERESA VOLLENWEIDER
February 9, 2017 — 9:54 PM
Rhymes, it's not help, i.e., it's not advice, if it's a sales pitch disguised as advice. No one should pay for a sales pitch! Who in their right mind would pay for a sales pitch, if they understood that that is what it was? Nobody would. Nobody!
Lisa Fitzgerald
February 11, 2017 — 9:26 PM
DOL is going to lose? WRONG!!