Eric Poirier: You don't want to be orphaned.
Brooke's Note: As my contribution to this article by Janice Kirkel, I interviewed Addepar CEO Eric Poirier at 10 p.m. ET Monday as he left a NYC restaurant. He assured me it was all biorhythmically good -- he was still on West Coast time having started his day in California. But Poirier adds that Manhattan has become his second home for about a week each month. About 40% of Addepar's workforce is based in the city and that office is being staffed up to service Wall Street. Still, Poirier insists that while it's nice to say that his firm added Morgan Stanley as a client that Addepar culturally remains aligned with RIAs. "The independent space is really our first love" and Addepar's entrepreneurial mindset and determination to excel on behalf of clients maintains that love, he says. Part of the proof of that lies in this Morgan Stanley signing where a big hurdle was convincing the wirehouse brass that it needn't get special treatment ahead of smaller fry clients. Addepar pitched that were it to cordon off its software development it would just be putting up the bars of a legacy system prison after having sawed out of the old one. In the last few years, Addepar has patiently gained stature and positioned itself as the countervailing power in the software business against the hegemony of a Wall Street accustomed to calling all the shots. Multiple sources in this story still wonder whether Addepar can be all that. But a buoyant Poirier speaking over the din of New York traffic suggests much is going right.
Morgan Stanley can finally be counted as one of Addepar Inc.'s biggest fans -- a true blue client, in fact.
For years, the biggest Wall Street wirehouse had received requests from its big-book advisors for the Mountain View, Calif.-based firm's performance reporting and account aggregation software. See: The wary love affair between RIAs and Addepar and where it's headed.
An early believer in Addepar, Iconiq Capital, which managed the account of Facebook founder Mark Zuckerberg, left Morgan five years ago to strike out on its own. Now Morgan has found religion too. See: How the Facebook IPO is creating the mother of all RIAs, Iconiq, and what an in-your-face it is for Wall Street.
But Morgan Stanley was less than enamored of the Silicon Valley firm's non-negotiable terms: that its private bankers use the same version of the software used by the smallest RIA.
Giant banks usually demand a customized product but Addepar CEO Eric Poirier knew that it sets a bad precedent to have engineers working on coding that can't benefit all customers.
And, he was just as adamant that he didn't want Morgan Stanley to paint itself into a corner by creating a legacy system destined to become obsolete.
"You don't want to be orphaned," Poirier says, referring to the term for software that no longer gets serviced competitively because it is no longer economical.

"That's really important to me."
It's a rigid stance that has limited Addepar's market penetration of big firms but that Poirier says knows can work longer term from his days at Palantir. At that giant sister firm to Addepar, Poirier was involved deeply in selling the company's services to giant corporations and having to battle that corporate mentality of wanting control.
"It's been a process," he says.
Now Poirier says his obstinacy is paying off with a series of deals with smaller private banks that have led up to a public signing of a Wall Street giant with more than 15,000 brokers. Sources say First Republic makes that list of private banks. See: First Republic pays $20 minimum wage in an act of altruistic self-interest.
The Addepar deal is restricted to a relatively small number of Morgan Stanley advisors, namely Graystone Consulting, who need Addepar's capabilities to manage illiquid alternative investments.
Addepar now officially counts Morgan Stanley among its clients, Poirier says, adding that other wirehouses may soon follow in using his product.
"We definitely have interest from other large banks."
One that got away
Doug Fritz, who ran the investment desktop for the private bank at Wells Fargo from 2006 to 2013, and was a consultant at Addepar in 2016, says Morgan Stanley had a relationship with Addepar that dated back at least to 2012.
"Even when I was at Wells there were advisors using Addepar at Morgan Stanley in Silicon Valley and it actually caused me some stress because my portfolio managers in Silicon Valley at Wells were clamoring for Addepar, saying: Morgan Stanley advisors have this great new tool." See: With Addepar muscling in, original UHNW software force PCR hires new CEO, triples engineering staff, kills off asset-based pricing and seeks more RIAs
Wells didn't listen, and Fritz says advisors who wanted Addepar left to form Robertson Stephens. See: Swatting aside 'doubters,' Joe Piazza uses an improbable hook to nab Wells Fargo private bankers -- pent-up Addepar lust. Fritz has also worked at First Republic Bank and implemented Addepar there, from 2015 into 2016.
"Addepar gives a firm a competitive advantage to win over wirehouse advisors. We stood a better chance at First Republic of recruiting advisors with Addepar." See: First Republic's $70B-plus RIA roll-up loses four top executives as its contract with Luminous team ticks down
Innovators
Addepar has never been subtle about its ambitions. Its mission statement, three years into its existence, in 2012, read: "We are poised to revolutionize the wealth management industry by creating a new standard for financial technology."
Five years later, Addepar has toned down its missionary rhetoric to read: "Our mission is to build a technology platform that will ignite innovation in the financial industry."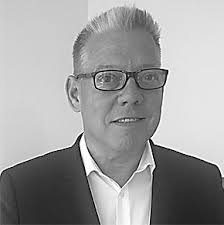 Addepar sprung into existence when founders Jason Mirra, one of Forbes 30 Under 30, and Joe Lonsdale, who worked with Peter Thiel at PayPal and left a failing Clarium Capital Management in 2004 to found Palantir Technologies. Both men saw hiring top-flight engineers from MIT, Stanford and Berkeley as the key to success. Palantir develops mission analysis systems used for criminal profiling by military organizations, the CIA and the FBI and is considered one of the largest private companies in the world. It was in the news, today, Jan. 19, because tech workers in Silicon Valley picketed the headquarters. The company is a natural to build Donald Trump's promised Muslim registry. Though Palantir's CEO Alex Karp said: "If we were asked we wouldn't do it," locals weren't mollified because the word "never" got left out.
From its early days, Addepar enjoyed extensive backing from venture capitalists such as Thiel and David Blumberg. One sign of Addepar's designs on the Big Apple: The company's employee head count up to 95 employees in its New York office. It has about 130 employees at headquarters back in Mountain View.
All those brains and all that money were used to create software that could manage the unruly data that is the province of the illiquid portfolios of the ultrahigh-net-worth client. These elite investors invest in private equity, committed capital, angel funding or other types of capital raises, as well as billion-dollar international real estate investments with currency risk and currency exposure. See: Aspiration's jump to $11 million of AUM attracts $15.5 million of VC capital from investors who include Addepar's founder
Part of Addepar's play is that these investments are destined to become far more mainstream in due course.
Quick saves
But not everyone is a true believer. William Trout, senior analyst for wealth management at Celent in London, for instance, isn't completely sold that Addepar is a silver bullet in terms of managing the varied assets of the ultrahigh-net-worth investor.
"I'm not convinced," he writes in an email. "But I'm open to argument."
Fritz provides, if not an argument, a sales pitch.
"I like to call it the world's sexiest rearview mirror. It tells everything about a portfolio leading up to this point. How did we get here? It's a way to sell the firm's performance."
He says the software also compensates for human error.
"Envision this scenario: A portfolio manager is getting ready to meet with a client," Fritz says. He or she looks at the report and says 'We forgot to remove the account we closed!' They call the operations person, who says, 'Great, how's next Wednesday?' With Addepar the PM can press a button and make the change in the blink of an eye." See: The inner orchestration of Dynasty, Addepar and Pershing/BNY Mellon it took to harmonize a $1.4 billion Merrill Lynch family office team.
'Synergy' in play
Another skeptic is a Morgan Stanley executive who says the wirehouse evaluated Addepar a number of years ago and passed. Since then, he allows, "They've made a lot of improvements to their platform. I think they're pretty good now."
The executive says that some "horse trading" may have gone into the Morgan Stanley deal with Addepar due to a "synergistic relationship" between Lonsdale and Morgan Stanley COO Jim Rosenthal who he calls good friends and golfing buddies.
"There's an insider dimension here if I had to guess," he says.
Asked about the Lonsdale golfing connection to Morgan Stanley, Poirier laughed and said; "Knowing people is a good way to get a first meeting." The vetting process by Morgan Stanley is extensive and no amount of goodwill gets a vendor to the finish line, he further explains.
Morgan Stanley had no comment other than to supply the quote from chief information officer Chris Randazzo used in the Addepar press release announcing the deal.
"We look forward to working with Addepar. They have an innovative platform that our private wealth advisors will look to leverage to deliver a differentiated service to high net worth clients."
Controlling the narrative
The lack of ballyhoo related to the deal can be chalked up to both firms' customary tight-lipped stance, says RIA software expert Joel Bruckenstein, known for his Technology Tools for Today Conference.
"I see [Addepar] at conferences occasionally but they don't reach out to me," he says. "They have a Silicon Valley-type mentality. They're not very forthcoming. They like to [speak] in press releases where they can craft the message." See: JP Morgan gets a 39-page blasting of its corroded culture and ground lost to Silicon Valley robos -- authored by its CEO Jamie Dimon.
Bruckenstein, at first glance, was not wowed by Addepar. "I was less impressed than many others with the way it handled reporting on alternative investments. Since that time I understand they've made some substantial progress addressing the issues that bothered me at the time, specifically the way they calculated daily values on illiquid assets." He would not elaborate on what troubled him about those calculations.
As for whether the other wirehouses will follow suit with Addepar, Fritz says it's inevitable. "I think Morgan Stanley signals that 'the pool is open and the water is great' to all other wealth firms serious about client facing technology," he says. "There's nobody chasing them. A few other firms do something similar but Addepar is now winning wirehouse business without a major competitor."
Latest arms race
One firm that also operates in the UHNW market is Private Client Resources (PCR) of Wilton, Conn.– but as CEO Bob Miller points out, not quite the same.
"We would not go after Morgan Stanley on a tech premise," he says. "We would on an outsource premise. We operationalize the data management problems of UHNW advisors. Addepar is principally a software solution, once you have the data." A report, he says, is only as good as the data being put into it. See: With Addepar muscling in, original UHNW software force PCR hires new CEO, triples engineering staff, kills off asset-based pricing and seeks more RIAs.
Miller says he does not expect the other wirehouses to slavishly follow Morgan to Addepar. "It's hard to imagine that for something as critical, the top five would all adopt the same technology. We're not at the point of commoditization here. I would not think firms would give up their ability to innovate."
Bill Winterberg, who runs FPPad.com from Atlanta, says barring any exclusivity deal, which Poirier says does not exist with Morgan Stanley, "we should expect other [wirehouse] deals within six to 12 months. They [Addepar] have a solution recognized by one of the largest wirehouses in the U.S. Now it's an arms race. No wirehouse can be at a disadvantage. They should be lining up at the door for Addepar."
Why not buy?
Winterberg questions why Morgan Stanley did not simply buy Addepar to maintain its competitive advantage. "It tells me Addepar is pursuing other goals, that it is interested in something other than just an exit."
Poirier declined to say whether Morgan Stanley sought to buy his firm but says that it certainly wanted to drive the bus in terms of innovation. It was a sticking point until big producers inside Morgan Stanley broke the deadlock by demanding it be made available to them.
While Morgan Stanley may have gotten the jump on the other wirehouses with this deal, Miller maintains that Addepar is not the only solution. "How do you get tens of thousands of advisors all happy with one solution? I don't see it as an industry transformation at all," he says.
"I've been in fin tech 30 years and have never seen one technology become a universal solution."
---
Related Moves
February 23, 2022 – 12:09 AM
---
---
---
---
Mentioned in this article:
FPPad.com
Consulting Firm
Top Executive: Bill Winterberg
Addepar
Portfolio Management System
Top Executive: Eric Poirier
---
---
---