Irwin Stein: Unless the advisor is in a coma, it is always an uphill battle for a client to question an advisor's judgment.
Brooke's Note: Irwin Stein penned one of our better-read articles of 2016: A veteran of securities law killed his weekend reading all 1,000 pages of the DOL rule -- and has a takeaway to share. Fortunately for us, I convinced him to kill another weekend meticulously combing through the 16-page "guide" that DOL reduced its 1,000 pages down to. Irwin gives us the big picture by inspecting the granular aspects. In short, the fine print sure seems reassuring to firms that are more broker than advisor. That's the 70-character version.
The newly articulated and truncated version of the Department of Labor's fidicuary rule states with succinct truth what the 1,000-page version spent about 984 pages obscuring.
The 16-page hyper-abridged "guide," published Jan. 13 and entitled "Consumer Protections for Retirement Investors – FAQs on Your Rights and Financial Advisers," states in so many words that the suitability standard is alive and well, if a little less convenient. The suitability standard, defined
An advisor answering to the DOL is not required to "search for and identify the absolute best product" for each client, the guide states, nor does the rule "require that he or she somehow scour the market and identify the single best investment product out of all the investments in that vast market."
For anyone unclear or un-reassured about that unambiguous Department of Labor stance, its new, distilled guide explicitly states that the rule and its exemptions "do not restrict the investments" that can be held in an IRA account.
All the DOL asks is that an advisor recommends investments that the advisor believes are "prudent" for each client. There is no indication how a "prudent" investment differs from a"suitable" investment. The main difference between life under the old and new DOL rule is that brokers need an exemption to ply their trade by the old ethic. Clients may exempt brokers by signing one more form when they open an IRA account. See: How Wall Street emasculated the DOL rule with an old-fashioned end game: 'Somebody made a deal' -- and why tort lawyers are licking their chops.
Same old suitablity
The 1,000-page version of the DOL rule went into exhaustive detail about how an advisor can use a Best Interest Contract Exemption's designated loopholes. In the 16-page version, the DOL cuts to the chase and tells you to do your best. Clients can sign away their fiduciary rights on anything that looks too sketchy.
Even without an exemption, the guide reassures that no investments are specifically barred from an IRA account. Nothing in the rule requires that brokers recommend the best investments or the cheapest. Brokers are only asked to use their best judgment when making recommendations to clients.
So what exactly what is the "best interest" standard entail? According to the guide: "when financial advisors operate under the best interest standard they must investigate and evaluate investments, make recommendations and exercise sound judgment as a knowledgeable and impartial professional."
The DOL calls this a new fiduciary standard but in operation, it looks and feels just like the old suitability rule. See: DOL rule still has feet tangled in the struggle to define difference between 'suitability' and 'fiduciary'.
Double-dipped fees
There's been a lot of chatter about how much this new rule will cost the brokerage industry. The guide suggests that "in IRAs alone, conflicted advice is costing America's working families about $17 billion per year".
How much of that $17 billion will investors actually save? Not all that much. See: Why Obama and the DOL are all wet when it comes to the proposed fiduciary rule.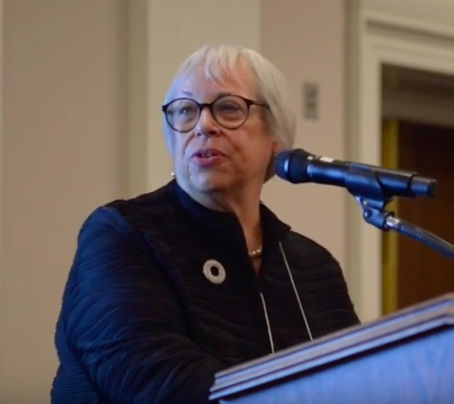 New advisory fees that will be charged on IRA accounts will certainly amount to a significant portion of that $17 billion. Existing investments in IRA accounts upon which the investors have already paid a commission can now be subject to an advisory fee. Nowhere in the protracted DOL discussion about protecting investors from excessive fees is double dipping mentioned.
Overall, the stock brokerage industry would be likely to lose more revenue if there is a downturn in investment banking fees or trading volume. Worst-case scenario, even if the entire $17 billion evaporated it would not seem to be that impactful on any one firm. The guide speaks of "prudent" investments, "sound judgment" and "reasonable" fees. Lawyers love ambiguous terms like "prudent" and "reasonable". Unless the advisor is in a coma, it is always an uphill battle for a client to question an advisor's judgment.
The guide glosses over the fact that the DOL rules have no real teeth by which the DOL might sanction offending firms or brokers. A lot of brokers and commentators have suggested that elevating stockbrokers to a fiduciary's standard will lead to an increase in investor litigation. See: How the DOL brought the IRS wolf to the RIA door with its 'rule' -- think IRAs.
And even if a broker's recommendation is called into question, it is likely to be before a panel of arbitrators at FINRA. FINRA arbitrators are more likely to judge professionals more leniently than, say, a jury of retirees, which might be more sympathetic to the customer. See: FINRA shifts an unwelcome spotlight away from itself -- by training it on the brokers it oversees.
Perfection optional
A true fiduciary, such as the trustee of a trust or the executor of an estate, is always charged to protect and preserve the assets that are entrusted to them. The DOL guide makes it clear that "the best interest standard does not mean that your financial advisor is always responsible if your investment loses money." It says that "the advisor's obligation is not perfection."
Imagine yourself on the witness stand being examined by an attorney representing a client who has taken a loss on an investment that you recommended. If you can testify that you "investigated and evaluated" the investment by reading research reports or that you reviewed the fund's management and prior performance, then your recommendation would seem to meet the standard. See: A conversation between a wirehouse advisor and a senior citizen who seeks trust.
There is also really no indication that investors will necessarily pay less. There is no requirement that brokers recommend only those mutual funds with the lowest fees. A mutual fund family with 200 analysts on its staff may charge more than a fund that has 50 analysts. Eugene Fama, architect of the DFA Funds, won the Nobel Prize. Aren't funds based on the knowledge of Nobel Prize winners entitled to charge a little more? See: Advisor Spotlight: Mark Matson on his $2.7 billion investment coaching business.
Compensation key
The big change the rule will usher in concerns how individual brokers will be compensated. The DOL tells investors that the rule means "financial advisors must put your financial interests in the driver's seat, rather than their own competing financial interests. Their investment recommendations must be based on what's best for your bottom line, not theirs."
In a separate guide that the DOL issued last October, intended to explain the rule to the industry, the DOL suggested that firms even out their grid for broker compensation so that similar investments in the same asset class pay the individual salesperson the same. That way the broker has no reason to recommend one product over another. See my take on the DOL's October guidance here: One security lawyer's unvarnished take on DOL's 34 answers to 34 questions and what unsettles him about them
So let's be clear, it is the incentives paid to the individual brokers that are disappearing. Overall brokers may be paid less to invest the same amount of money. The firms will not necessarily earn any less and no one has suggested that sales goals are being trimmed. See: Why the DOL's Draconian and premature interpretation of its new rule is the 'end of the world as we know it' for wirehouse recruiting but a bonanza for the RIA business.
Signing away best interests
And, after January 2018, any customer can waive the provisions of the new rules by signing a Best Interest Contract Exemption. I am not in marketing or sales but I do believe that many investors may be happy with their current arrangement and can be convinced that over the long term they will spend less on commissions than advisory fees. The Best Interest Exemption Contract may become just one more ubiquitous document presented to all customers when they open an account. See: Jaws drop after Dale Brown Skypes keynote address to Laser App conference with the claim: 'We were fiduciary believers long before being a fiduciary was cool'.
Much of the discussion about the DOL rule has come against the backdrop of a great many class action lawsuits that have been filed against ERISA plan fiduciaries. To date, none of the plaintiffs in those suits have prevailed. This guide sets forth the DOL's idea of what a fiduciary can and cannot do under ERISA and may turn into Exhibit A for the defense. See: Why exactly DOL's latest action is so shocking to so many brokers -- and even ERISA lawyers -- despite years of warnings.
The DOL makes it clear that an ERISA fiduciary is required only to investigate and evaluate the alternatives and to exercise "sound judgment." If the investment was prudent at the time of the recommendation, "the advisor is not liable merely because it now appears, with the benefit of hindsight, that the investment did not turn out as well as other investments might have turned out."
Why would anyone in the advice business lose sleep over a statement like that?
---
---
Stephen Winks
January 19, 2017 — 3:16 PM
Doesn't this just make you sick of the brokerage/insurance lobby taking unfair advantage of the consumer with no one firmly interceding on behalf of the investing public with the consumer's best interest in mind? The industry is hopelessly broken. Even the solutions are parsed in such a way to disadvantage the forgotten common man whose trust is essential to the industry's well being. How about a 16 page bill of what consumers can actually expect of their advisors and what is disallowed. SCW
brooke southall
January 19, 2017 — 6:25 PM
I like it Steve. Something on the order of an investor's Bill of Rights.
Henning Anderson
February 11, 2017 — 10:27 PM
So, it took numerous paragraphs for you to explain, what? Need I say more? No!