News, Vision & Voice for the Advisory Community
The kids pioneered the mindset but now the Oroses of the world grab quality-of-work, make-a-difference opportunities that their experience allows them to command
January 14, 2017 — 1:51 AM UTC by Brooke Southall
Brooke's Note: Since we wrote this article, we found out where Bob Oros landed. See: How a very Schwabian picture forms as Bob Oros joins John Clendening 
Bob Oros occupies a sweet spot in the RIA ecosystem.
For a few more days, anyway.
He's the national sales and relationship manager for Fidelity's RIA custody business. He is also the designated head of the RIA portion of the $1.7-trillion Fidelity Clearing & Custody Solutions unit, which includes 2,500 RIA custody clients. (In previous years, Fidelity let out that RIA assets tended to be about 50% of the total. The company no longer makes such hints.) 
Oros, 51, who came to Fidelity in 2012, wants out. He got a better offer.
"Bob Oros has made a personal decision to leave Fidelity in order to take on a unique, new professional challenge," writes Erica Birke, spokeswoman for Fidelity in an email. She declined to be more specific about the nature of that challenge.  
The departure says something about five-year career itches on Oros's part despite the fact that top jobs at major RIA custodians turn over at a papal rate. Cases in point:  Schwab Advisor Services's Bernie Clark, Pershing Advisor Solutions' Mark Tibergien and TD Ameritrade's Tom Nally have occupied their perches since roughly forever. See: Coming RIA custody fees and a new recruiting war catch the attention of deal hounds in Manhattan.
'Thought leaders' in demand
But the Oros move may make an even bigger statement about how the Silicon Valley mindset has engulfed the RIA business both in terms of redefining career opportunities and the persons who will fill those slots, namely millennials, whose upper bracket is pushing 36 years old -- middle management level.
Just as important, the millennial emphasis on the importance of a good career experience is trickling up to its Gen X cohort, according to Cecile Munoz, CEO of U.S. Executive Search & Consulting Inc. in Los Angeles.
"Expect to see much more of this in 2017," she says. "Indications are that thought leaders among RIAs are going to be highly sought after. Banks, brokerages, software companies. This is the skill set that they must have."
Where Oros really shines is his ability to combine knowledge of delivering services en masse to RIAs with his demonstrated ability to manage people from four demographically defined subcultures: baby boomers, Gen X, millennials and Gen Y, Munoz adds.
Mystery gig
Timothy Welsh, president of Nexus Strategy, without being informed of Munoz's take, makes a similar point.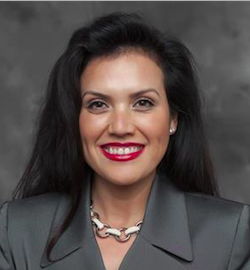 "There are so many big opportunities outside of the custodians in the RIA space!" he writes in an email. "Custodians are just one component in a much broader ecosystem that continues to grow as RIAs continue to drive the market-share bus." Cerulli's new numbers buttress the RIAs-supplant-brokers theorem with 40% market share jump seen by 2018.
Though Oros's new job has yet to be disclosed, sources inside and out of Fidelity were unanimously psyched about the wow factor that attaches to his next spot. The job, they say, is at a company that is not at all in competition with Fidelity.
Doing the company hop
Munoz says Fidelity's core prowess puts its executives in the head-hunting crosshairs.
"Now we rarely hear about the wirehouses," she says. "Fidelity is brilliant at understanding the needs of their clients and delivering it. That's where the difference is -- service on a chassis of technology."
Still, Welsh reminds that Oros has made the kinds of career sacrifices that bear fruit.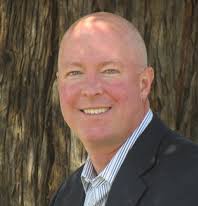 "Bob has been a rare talent that pioneered the career path to climb the corporate ladder and succeed as an executive in the custodian space," he says. "The secret is being willing to company-hop from one custodian to another, as there is almost never any room at the top.  Those rarefied spots -- there are really only four in the industry -- are almost always filled by senior executives coming over from other business units in the broader organizations."
Seven doing the job of one
Oros assumed his current position in February 2015 when Fidelity Institutional Wealth Services and National Financial merged to become Fidelity Clearing & Custody Solutions. Prior to that, Oros was head of sales and relationship management for Fidelity Institutional Wealth Services. See: The 6 biggest trends affecting the RIA business
Oros ascended when Mike Durbin was called away in March of 2015 to oversee a roll-up of software firms under the Fidelity umbrella, starting with eMoney. See: The mission-critical task Abby Johnson has entrusted to Mike Durbin regarding Fidelity's RIAs and automation. But Oros's job was never exactly like Durbin's because he kept his sales duties and the RIA unit ceased to exist as a discrete division.
Fidelity will soon launch a search for Oros's replacement but in the meantime seven regional managing directors will divvy-up his duties. They will report directly into Sanjiv Mirchandani, president of Fidelity Clearing & Custody Solutions, and Oros's soon-to-be ex-boss.  Bob Oros jumps to the top 'RIA' spot at Fidelity 
In addition, David Canter, executive vice president of practice management & consulting for the custody unit, occupies the same echelon in Fidelity's RIA business, albeit with a different focus. See: Fidelity warns on the fees RIAs charge as growth of their practices falter yet lower prices aren't the answer
---
Mentioned in this article:
---
---
Share your thoughts and opinions with the author or other readers.
Stephen Winks said:
January 17, 2017 — 4:43 PM UTC
MARIEL CLEMENSEN said:
January 18, 2017 — 3:01 AM UTC
brooke southall said:
January 18, 2017 — 3:57 AM UTC
Ryan Marcus said:
January 18, 2017 — 3:18 PM UTC
MARIEL CLEMENSEN said:
January 18, 2017 — 5:48 PM UTC
---
---