Virginia Foxx: The Obama administration advanced a partisan rule that makes it even more difficult for hardworking men and women to save for the future.
Brooke's Note: Anyone related to the new Trump administration, whether their name is Scaramucci, Foxx or Wilson, has nothing good to say about the DOL rule. But a new "list" with virulent anti-DOL rule language got Janice Kirkel digging deeper. Who are these people -- especially a woman with the look of a prep-school headmistress? And why are observing attorneys so set on the idea that the DOL rule can survive even this piranha swarm?
A band of Republicans eager to scrap what they see as a tangle of government red tape aimed at protecting investors' wallets has the DOL rule squarely in the path of its scissors.
The rule, set to go into effect in April, made a prominent showing on the hit parade of the incoming chairwoman of the House Committee on Education and the Workforce, Virginia Foxx (R-N.C.), who recently published a list of legislation targeted for eradication.
"At a time when too many Americans are already struggling to plan for retirement, the Obama administration advanced a partisan rule that makes it even more difficult for hardworking men and women to save for the future," Foxx wrote in a statement released Jan. 5. "The Department of Labor's fiduciary rule will significantly impact the ability of Americans to receive advice on how to save for retirement and make it more difficult for businesses, in particular small businesses, to establish retirement plans." See: At MarketCounsel, a Ron Rhoades-Skip Schweiss exchange reveals new DOL-rule threat -- a Trump-led compromise creating a mutant strain of the reg that benefits no one.
American Bankers
Foxx's major campaign contributors include the Washington, D.C.-based lobbying group, the American Bankers Association (No. 1 contributor in 2011 and 2012) and private equity firm Warburg Pincus LLC, which invests in financial companies (No. 3 in 2011 and 2012). There are no North Carolina banks -- or any big banks for that matter -- represented among ABA officers. See: Spencer Bachus's amazing turnabout from RIA villain to white knight and the miserable state of Dodd Frank's advancement of fiduciary care
The two sectors that contributed the most money to Foxx's PAC in 2011 and 2012 were finance/insurance/real estate and miscellaneous business accounting for almost one-third of her total PAC contributions of $310,000. In 2015 and 2016, Branch Banking and Trust Co., one of the largest banks in the United States, headquartered in Winston-Salem, N.C., was the top contributor to her campaign committee.
The education component of Foxx's committee has proved fruitful for her in terms of campaign funds from for-profit universities such as Corinthian Colleges Inc. Corinthian was the largest single contributor to her 2014 campaign and was central to the implosion of Aequitas, a giant RIA and producer of alternative investments in Lake Oswego, Ore. See: The unbelievable series of missteps that sent Aequitas, its RIA clients and their investors, reeling. Corinthian was investigated at the state and federal levels for false advertising and misrepresenting job placement rates, ordered to pay more than a billion dollars for defrauding students, and no longer exists. Foxx plays a key role in deciding whether for-profit universities should be regulated more closely.
Delay, derail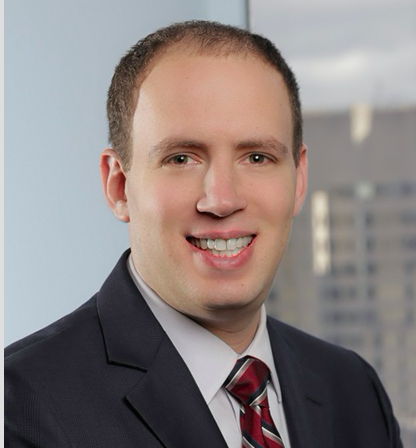 Although Labor Secretary nominee Andrew Puzder has not yet delivered his thoughts on the DOL rule per se (see: Mum on DOL rule, Labor chief appointee Andy Puzder's 'check-the-box' 401(k) plan at CKE Restaurants speaks volumes), Foxx praised the pro-business entrepreneur's nomination in a Dec. 8 statement, saying that "Mr. Puzder will play a key role in delivering reforms that will help more Americans climb the ladder of opportunity after years of extreme regulations … There is a lot of work ahead to … improve retirement security … and restore balance and fairness to labor policies."
That work will not include the DOL rule anytime soon if a member of the committee Foxx will soon chair has anything to say about it. Rep. Joe Wilson (R-S.C.) introduced a bill Jan. 6 that would delay the implementation of the rule for two years from its date of passage.
"This legislation will delay the implementation of this job-destroying rule, giving Congress and President-elect Donald Trump adequate time to re-evaluate this harmful regulation," said Wilson of the rule, formally called the Protecting American Families' Retirement Advice Act. His bill is thought to be the first of the new session designed to derail the rule. See: Why the DOL's Draconian and premature interpretation of its new rule is the 'end of the world as we know it' for wirehouse recruiting but a bonanza for the RIA business.
The Clayton factor
There are other players in the anti-DOL rule drama that do not have offices on Capitol Hill.
Trump's nominee to head the Securities and Exchange Commission, Jay Clayton, is a partner at New York-based Sullivan & Cromwell LLC, a law firm used by many Wall Street banks. On Jan. 7, the editorial board of The New York Times opined that Clayton's obvious bias would likely allow a number of investor protections being considered by the SEC die on the vine, most prominent among them, the DOL rule. The editorial also pointed out that the agency has not yet used the power conferred on it by Dodd-Frank reforms to curb the use of forced arbitration clauses in brokerage accounts, which protect firms from lawsuits.
The SEC, the editorial said, has also not enacted the so-called "Goldman rule," which would crack down on conflicts of interest created when investment banks profit by betting against securities they have created and sold. See: High-level Fed committee overruled Carmen Segarra's finding on Goldman Sachs.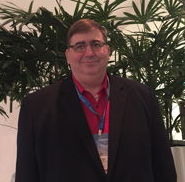 Fiduciary maven Ron Rhoades, assistant professor of finance at Western Kentucky University, is guardedly positive but circumspect when it comes to Clayton, calling him "highly qualified and highly respected" and saying that "if another financial crisis occurs, this is the type of person we would like to have in charge of the SEC, to work with the Treasury Department." But, Rhoades adds, "His policy views are not known." See: How the SEC has pulled a vanishing act, looking the other way while brokers with flimsy pretenses hold themselves out as trusted advisors.
Not dead by a long shot
Some legal experts equate any delay with the death of the rule but others say it will be hard to revoke if April 10 arrives with no legislative action. Josh Lichtenstein of Ropes & Gray LLP says the rule's main advantage is its very existence. "It's already effective," he says. "It came into effect last summer. We're just waiting on a compliance date, which is rapidly approaching."
And any attempt to delay the enactment of the rule could well incur the wrath of the courts.
"Courts can view indefinite delay as effectively the agency promulgating a new rule. If they do that a court could overturn a de facto repeal of the rule," Lichtenstein says. "These are relatively unsettled areas of law, but there's one thing you can be certain of, there will at least be uncertainty." See: How the DOL brought the IRS wolf to the RIA door with its 'rule' -- think IRAs.
In addition to the Wilson bill with its two-year delay, Lichtenstein says he is aware of drafts aimed at repealing it, but they remain just that as of now.
In spite of anti-rule sentiment, pro-rule forces are alive, well and strategizing.
Peeling off Democrats
Rhoades and Lichtenstein, along with Marcia Wagner of the Wagner Law Group, remind everyone of the one weapon the Democrats have: the filibuster.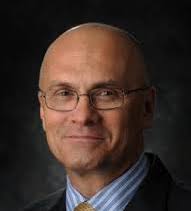 Rhoades points out that a filibuster strategy could find itself on the sidelines under one scenario. "Certain legislation affecting the U.S. budget, including the DOL's budget, is not subject to a filibuster. Hence, Congress might be able to 'starve' the DOL, and prevent it from enforcing any rule," he says.
In an email, Rhoades maps out the most likely path: (A) a 60-day delay of all rules that are not "effective" at the start of the Administration; (b) a new final rule issued on an emergency basis, or a temporary rule, asserting "just cause" for a delay of six months to a year; (c) such "delay rule," will likely be challenged in court, as not adhering to the dictates of the Administrative Procedures Act; (d) while such court action is pending, the DOL moves quickly to adopt a "repeal" or "repeal and replace" rule that does away with fiduciary requirements, or substantially weakens them. See: Regulatory Wire: Everything an RIA needs to know about the reform agenda in Washington.
As in all war, there is a nuclear option here, says Wagner, but one that the powers that be, in this case Senate Majority Leader Mitch McConnell, will be reluctant to use.
Public opinion to the rescue?
"If he wants to use political capital," she says, "he can use a procedural machination whereby a bill could pass by a simple majority. But one day the GOP may not be in power and it could come back to bite them. That's why it's the nuclear option. He has said he's against it."
But the evisceration of, or indeed any move to backtrack from, a well-publicized, investor-friendly rule could be problematic.
"There have been public announcements about how firms are complying with the rule that sound good to clients," Lichtenstein says. "Anybody thinking about walking that back will have to consider if that makes sense given what they've already put into it. The message is also important. It's not an easy conversation to tell clients we're no longer going to do this. It's a touchy situation." See: How a $4-billion OSJ jumped ship from Lincoln Financial to LPL just before the Mark Casady step-down in search of safe harbor in the eye of DOL-rule storm.
'No way'
Lichtenstein says there are other things the administration can do short of repeal that could be viewed as a victory for the administration. "These would be ease of use changes," he says. "Loosening some onerous requirements, taking more selling outside the scope of the rule, treat some sales as sales, not fiduciary advice. It would make a big difference in compliance but leave the core messaging intact with a lot less time, energy and resources. Making the rule easier to live with could be messaged as a strong victory."
Looking at the simple politics of the situation, Rhoades says these anti-DOL rule troops may be fresh and frisky, but they don't have the political muscle to make their dream a reality.
"No way," he wrote in an email. "Sen. [Elizabeth] Warren is very influential, and she will hold the Democratic senators together, as long as Sen. [Chuck] Schumer [the minority leader] goes along."
All agree on one thing – the situation is very hard to parse with no word yet from the Secretary of Labor nominee on how he feels about the rule. Puzder's confirmation hearing had been set for Thursday, but has been delayed along with the hearings of other nominees as Democrats seek more time to review their background checks.
Politico says Puzder's hearing may be pushed back to February because of what a Senate aide called a "complicated Senate calendar."
---
---
Stephen Winks
January 13, 2017 — 4:06 PM
April is coming very quickly and Trump will not burn his political capital on the DOL with far bigger fish to fry. SCW
Stephen Winks
February 12, 2017 — 3:01 PM
(1)Economic growth/jobs, (2) Security: border/terrorism.
TERESA VOLLENWEIDER
February 10, 2017 — 1:01 AM
I'm curious, Stephen, what do you think are the bigger fish?