News, Vision & Voice for the Advisory Community
The inquiring gadfly at the 2017 markets chat got in her shot about Vanguard's value proposition and the Vanguard chief humble-bragged about his company's problem of too much volume
January 12, 2017 — 10:33 PM UTC by Tanvi Acharya
Brooke's Note: Psychiatrists in my town get paid $500 an hour to listen to people's fears and they don't even have to pass the Series 65 exam. See: How to ace the grueling Series 65 exam and keep your wits and your nerves intact in the process. So it hardly surprises me that Vanguard, Schwab and others are struggling to make net hires in these brain-damaged times when they are charging about 10% of that amount to do much the same trying job. Thank you to Vanguard client Jessie for jumping into the Vanguard webcast queue to underscore the irreplaceability of human contact in the financial context. Thank you Vanguard for taking the question -- and even answering it.
If you caught the first 50 minutes of the annual Vanguard Group investor Q&A webcast last week, you'd be forgiven for succumbing to the monotony of a single point expressed in myriad ways. To wit: Until things settle down, don't make any sudden or drastic moves with your investments. See: Who's afraid of Virginia Foxx and friends? Maybe pro-DOL forces should be but no panic yet.
Got it!
Then Jessie spoke up in the cyber-meeting headed by Vanguard CEO Bill McNabb and chief investment officer Tim Buckley and things perked up.
Wrapping up the hour-long webcast on Jan. 5, moderator Jessica Katz put one last caller on. Jessie, it turned out, had a complaint and a query. She'd been encountering long wait times lately when trying to get a representative on the horn with questions about her portfolio.
While she expressed appreciation for Vanguard's low fees, she fretted that they were coming at the cost of good service. See: Vanguard and BlackRock slash prices at Christmastime but only Vanguard feels the need to defend its actions.
"When I consider the value of time I spend holding for a knowledgeable Vanguard representative, I question whether Vanguard's costs might be too low," she said. "Do you anticipate improving the ratio of client service representatives to clients in 2017?"
We've got you
It's not every day you get investors questioning whether your fees are too low. 
McNabb and Buckley were only too happy validate Jessie's concerns by admitting a) she wasn't imagining things b) it's been a problem for the past few months c) it's a result of a surge in caller volume and, most importantly, d) they're doing something about it.  See: Vanguard virtual RIA's growth rate plummets from 50% to 32% with a staggering consolation -- another $10 billion in AUM since January
"This has been a great question and one of the first things I would say is that we don't trade off cost versus service," said McNabb. "We are hiring very aggressively. We have plans to hire 1,700 crew members and most of these crew members are going to start by answering phones and some of them are already here."
In response to a follow-up query to Vanguard, David Hoffman, spokesman for the Financial Advisor Services unit, admitted the company wasn't prepared for unprecedented call volume in the summer and fall, which in turn caused delays in the processing of account paperwork for many clients.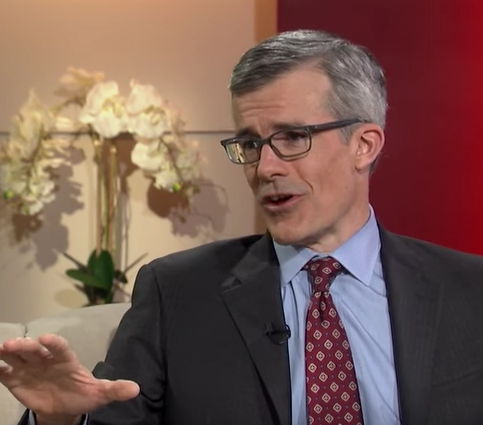 McNabb promised Jessie that Vanguard is making it a top priority to increase call center bandwidth. Aside from hiring more bodies in call centers and processing groups, he said Vanguard would also put its non-call center staffers on the horn to cut down on the backlog of queries.  
Improved delays?
"We've been working really hard on this issue," McNabb said. "In the next couple of months we're going to make sure it's all hands on deck."
That all-out effort includes plans to automate customer service and operational functions, according to Hoffman. 
For example, there are plans to implement "enhanced natural language understanding technology," which will allow clients to say in a few words why they are calling in order to make it easier and faster to direct the call. If that translates into a robo-voice that further buffers a customer from another human voice by asking "in a few words, tell us what you'd like to talk about..." it sounds like a fix fated to thwart Jessie's, and other investor's, goal of getting a living breathing Vanguard representative on the line before their time and/or patience elapses. (No word on how the new machine will respond when you yell at the Vanguard phone robot: What will Trump do to my portfolio?) See: Bill McNabb declares 'bull market' for RIA advice then downplays role of Vanguard Personal Advisor Services. 
So perhaps it's a good thing that Vanguard is currently concentrating on hiring. 
Future stock
In a message to investors posted prior to the webcast, McNabb prepped participants not to expect much in the way of actionable advice, given the precedent-free level of national and international developments. 
"I'm truly struck by the questions we've been receiving from investors," he wrote. "Never before—not even during the global financial crisis—have investors come to us so concerned with such specific questions about the movements of the markets and governments around the world .... We certainly can't predict what 2017 will bring. And if you know Vanguard, you should know not to expect hot stock tips or 'sure bets' from us either." See: What cheap lessons Donald Trump and Bernie Sanders are teaching RIAs about the dangers of trying to institutionalize their practices
The 20 questioners selected by Katz before and during the webcast had concerns including how increased infrastructure spending -- seen as likely under the Trump Administration -- and China will affect the U.S. and global economies, respectively, and hence their portfolios. 
Buckley was candid in allowing that Vanguard, like every other expert and entity, had failed to predict a surging stock market following the presidential election.  His bottom-line message: No one knows what's coming, so until we get some glimmer, stay the course.
On the topic of trade, however, Buckley ventured a stance, saying that any "trade wars" would be bad for the market. "We have to tread lightly and be very careful when thinking about this because supply chain and revenue are very intertwined," he said.
The overseer of the world's largest reservoir of passively managed assets then added his most actionable advice for the next four years: "You could end up doing damage you didn't expect to do, so hopefully wise minds will prevail here."  See: Why 2017 dawns brightly for RIAs, an oasis of unflinching ethics in an ethics-optional atmosphere
---
---
Share your thoughts and opinions with the author or other readers.
Slwheeler said:
January 13, 2017 — 6:08 PM UTC
Grant Barger said:
January 13, 2017 — 6:40 PM UTC
---
---