'Jessie from Pennsylvania' blindsides a monotone Vanguard webcast and CEO McNabb deftly embraces his critic
The inquiring gadfly at the 2017 markets chat got in her shot about Vanguard's value proposition and the Vanguard chief humble-bragged about his company's problem of too much volume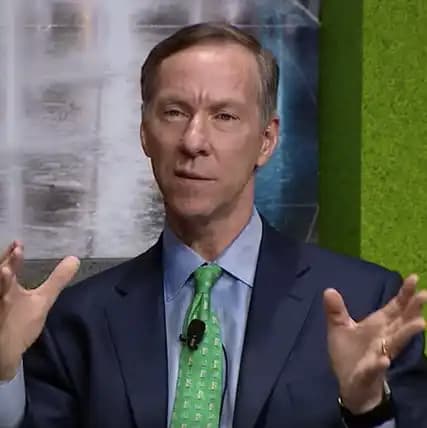 Bill McNabb: This has been a great question and one of the first things I would say is that we don't trade off cost versus service.
---
Slwheeler
January 13, 2017 — 6:08 PM
My wait times are not long, timing of your call makes a difference.
Grant Barger
January 13, 2017 — 6:40 PM
In a world where too much knowledge can and will undermine wisdom and passive investments require active managers, it is no surprise that the mantra of "don't open the envelope" is not going to suffice in the digital age of transparency. Great article.
---
---