News, Vision & Voice for the Advisory Community
The executive chairman and Jamie Price slash bond and ETF trading costs, roll-out robo-turnkey and create so-called NTF platform for brokers
January 11, 2017 — 2:26 AM UTC by Brooke Southall
Brooke's Note: Valerie and Jamie sounded upbeat and chipper on their interview call with me. And why not? They are about to receive the endorphin rush that comes with delivering news that people are excited to hear. They made clear to me that these sweeping and drastic actions flow from the dictates of the DOL rule. And though they didn't say it, I got the feeling they are doing anything but chafing against said federal dictates. They seemed more like two business pros who had just purchased a 5,000-advisor broker-dealer at a bargain basement price from a hapless insurance company and were going to make that baby hum by lowering, making more fair and simplifying prices that advance the platform nearer to RIA custodian territory. Don't expect miracles overnight but do expect a positive result.
Opening day of the dog and pony show takes place at a Hyatt Hotel in Cambridge, Mass. Expressions of appreciation to management gratefully accepted.
In a 19-city road show titled "The Future is Now," Valerie Brown and her new CEO will meet with several hundred financial advisors under Advisor Group, the four broker-dealers that Lightyear Capital acquired from AIG. See: Why Lightyear's purchase of AIG Advisor Group isn't a Cetera-type fixer-upper case and how Donald Marron will respond accordingly.
When top execs hit the road, it's often to be present when tough news is delivered. In this case, the news is all good -- lower fees and eliminated fees for the advisors associated with SagePoint Financial, FSC Securities Corp., Woodbury Financial and Royal Alliance.
Part of the take-it-to-the-advisors aspect of this whistle stop tour is, sources say, comes from Advisor Group executives determined to convey an important aspect of the unilateral move to slash their own revenues to their Phoenix-based broker-dealer affiliates -- 5,000 advisors who oversee $160 billion in client assets.  See: Why Lightyear's purchase of AIG Advisor Group isn't a Cetera-type fixer-upper case and how Donald Marron will respond accordingly.
$15 across the board
"We are making a major investment in our advisors' futures because we believe in their potential for growth when provided with the right platform, tools and pricing to serve the unique needs of all clients. We are squarely in their corner, standing behind them every step of the way," said Advisor Group president and CEO, Jamie Price, in a release. "This is an inflection point in our industry that provides us with an unprecedented opportunity to differentiate ourselves and help our advisors to do the same. I could not be more excited for the future of our firm and the advisors we work with every day."
Advisor Group is cutting commission fees to $15 across the board --  lowering them by 25% or more. This unilateral move is profound with bond transactions priced before at about $35. Most of the other transaction fees hovered in the $20 range. 
The idea is to make advisors more competitive so that Advisor Group can compete better, according to Brown. "We believe our platform enhancements not only offer benefits to advisors' clients, but also give advisors a clear competitive edge."
Brown also promises that a whole series of nuisance fees -- like IRA custody and IRA transaction fees -- will disappear. This makes the whole IBD platform look and feel far more like an RIA custody platform -- and not by accident.
"We serve a lot of RIAs and we want to make sure they stay here and thrive," she says. See: Valerie Brown re-poaches Cetera's Susan Theder cuing up AIG female trifecta.
Small investors now served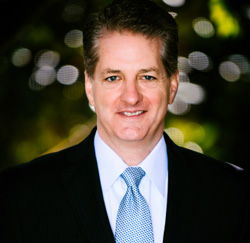 One niche Advisor Group had previously failed to create a viable space for was the smallest of investors. "We didn't have a small account solution," Price said in an interview. "That was our gap."
This omission not only reduces the means by which advisors can plant seeds for future clientele but also plays into the narrative of the FSI and other groups lobbying to repeal the DOL rule. The rule's opponents claim that its focus on lofty fiduciary standards shuts small investors out of the market altogether. See: Critic calls 'laughable' FSI study that shows only 14% of advisors want DOL rule to stay.
Invoking the Old Testament, Advisor Group is calling the $5,000 minimum investment model portfolios program the Genesis Series. It'll manage portfolios of ETFs and mutual funds from Vanguard, American Funds and BlackRock, based upon Envestnet PMC research. The usual minimums for such programs range from $50,000 to $100,000. 
Price and Brown insist as well that this robo-esque program may also prove popular with high-net-worth investors who currently invest though Advisor Group brokers who outsource fee-based accounts entirely to Envestnet. See: Vanguard and BlackRock slash prices at Christmastime but only Vanguard feels the need to defend its actions. 
According to the Royal Alliance ADV 2, a "master agreement" with Envestnet is detailed in which Envestnet's services include client profiling and proposal capability tools, desktop performance reports, and research and model portfolios. The fees listed for those Envestnet outsourced accounts of between $100,000 to $500,000 are a maximum account fee of  2.75% for equities and 2% for fixed income.
The Genesis program fees were not disclosed. A query to Advisor Group is pending. A Envestnet spokeswoman, asked Tuesday afternoon how her company's conventional  -- i.e. higher-minimum, higher-priced -- TAMP portfolios stack up against the newfangled Advisor Group model portfolios that partially cut them out of the deal, said she would look into it. 
You say commission...
Finally, advisors attending the Brown and Price presentations will hear about the company's new no-transaction-fee program for brokers using the pure brokerage commission model. It is aimed at commission brokers who want to create a de facto fee-based business by managing mutual funds and ETFs.
The semantics here require careful explanation because commissions are not transaction fees or vice-versa under the new program. "This is not a no-commission platform," a spokesman for Advisor Group writes in an email.  "It's a no-transaction-fee (NTF) program on the brokerage/commission platform."
When asked how a transaction fee and commission differ, he added:  "In a commission account, a commission is earned on the trade based on the mutual fund share class used and that commission is separate and distinct from the transaction fees, which include the ticket charge, confirm fee, prospectus fee, paper surcharge, etc. These are the transaction fees that we are bundling into the $15 all-in fee .... We earn commissions on the sale of funds." See: TD Ameritrade's raised its NTF fee to mutual funds and analysts believe rivals may hike theirs, too.
This NTF revenue model differs, Price adds, from RIA custodians with NTF platforms who make their money by charging 35 to 40 basis points annually on mutual fund assets sold over their platforms. These NTF platforms, like Schwab OneSource, have bled assets in the past few years because the kickback nature of the revenue sharing makes it increasingly hard for advisors to justify. Amid hail of DOL questions, Walt Bettinger calls RIAs' draining OneSource 'identified' risk, and explains away LPL/ RBC/BBVA picks of BlackRock FutureAdvisor over Schwab robo. Those NTF fees at RIA custodians are funded by 12(b)-1 fees paid by the end investor to the mutual fund company that then kicks them back to the custodian. 
The key distinction is that a commission is a payment that the advisor earns for a one-time recommendation versus advisory fees, which are asset-based charges the advisor earns for ongoing advice, said Price.
---
---
Share your thoughts and opinions with the author or other readers.
---