News, Vision & Voice for the Advisory Community
The Morningstar CEO, 60, still owns 56% of the Chicago data firm's stock and his plan to 'read more books' needs to be examined in that light
September 9, 2016 — 6:30 PM UTC by Lisa Shidler
Brooke's Note: Morningstar really is a resource for us all and any big change at the firm should be a big concern to the RIA business. So when the founding CEO semi-retires early and hands off his principal duties to a 41 year-old who we haven't heard much about before, the antennae go up. But a deeper delving by conversations with Joe Mansueto, Matt Fellowes, Kunal Kapoor and Chip Roame provides some reassurance. My take is that this might not be much of a retirement at all by the owner of 56% of Morningstar shares -- just a big shift in the positioning of his desk. It could be very good and strategic furniture moving. Morningstar will succeed or fail in the next decade based on its ability to do what it has always done -- act as a central intelligence agency for financial advisors and investors. That starts with Mansueto himself. He knows his firm needs to adjust to RIAs taking over and more often using ETFs rather than mutual funds, automation and autonomous management. It's not something he can necessarily do by having lots of meetings or emulating competitors. This evolution is something Morningstar will need to figure out for itself and Mansueto for himself. Laying the groundwork for the company's first 30 years was thinking he did in his home office. Going back to that part of the playbook seems like it could be a wise and courageous move.
"Agoraphobia" is too strong a word, but Joe Mansueto admits that even the relatively open-plan format of Morningstar's Chicago headquarters can be confining.
Mansueto will step down from the CEO seat in January to become Morningstar's executive chairman. His principal objective in departing the company he founded from his living room in 1984 is to get back to that space where he can read without the whirring of copy machines and the interruptions of everyday office life.
But even as Mansueto longs for a more meditative atmosphere, it's not just the classics he'll be consuming. He'll be delving into issues that could form the groundwork of a bold new vision for a company tracking components of an RIA business in terms of its products, process, automation, value proposition and ethos.
"I love reading about investing and a lot of annual reports," Mansueto says. "But I also read about technology. There's been so much change."  Mansueto's technological bent is born out by his purchase Fast Company in June 2005.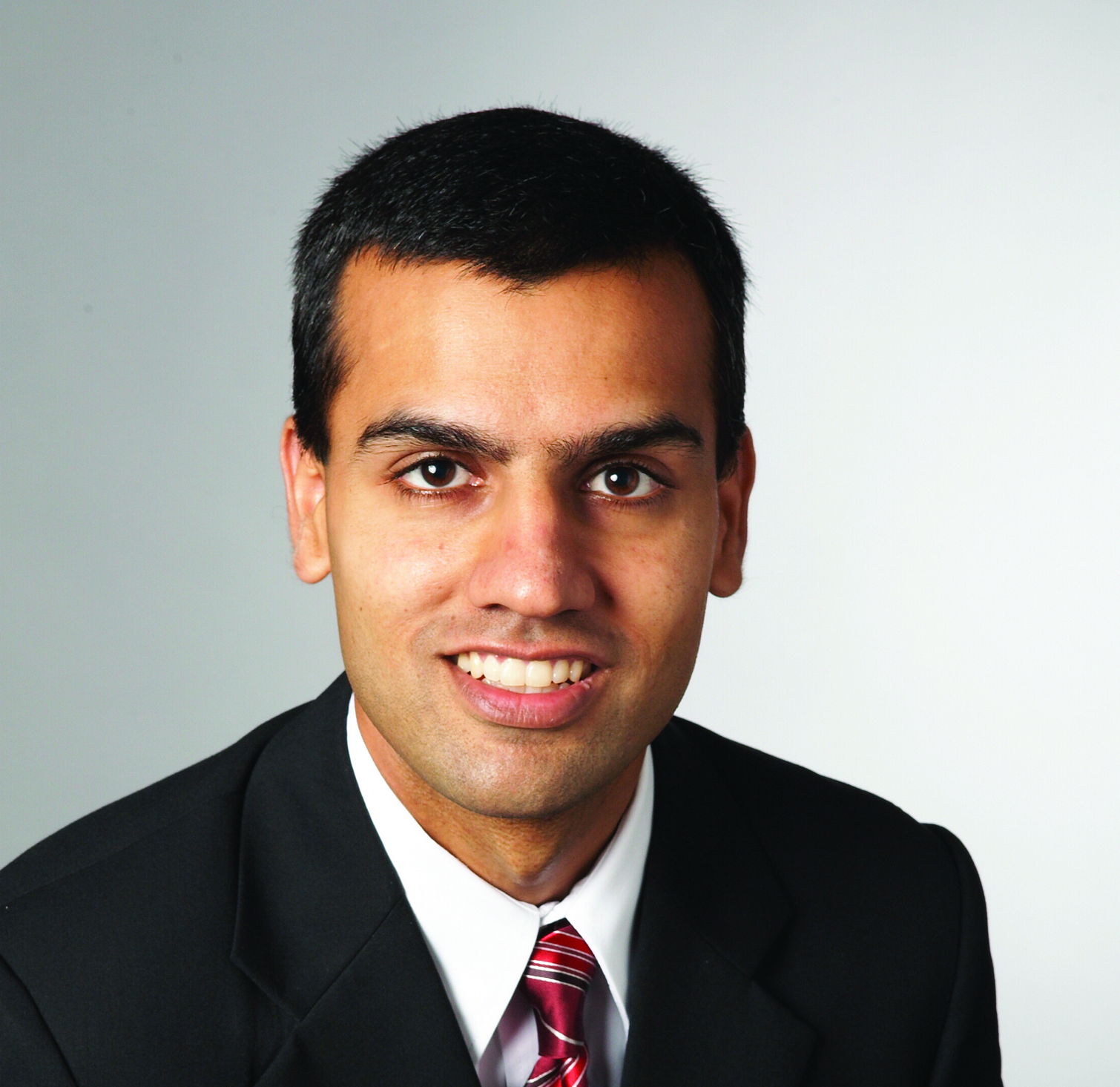 One bright indicator of Mansueto's desire to change with the times is his choice of Kunal Kapoor, 41, to take his place, says Matt Fellowes, founder of HelloWallet, which Morningstar purchased in 2014.
"I remember one trip we took earlier this year to visit with about 10 different tech companies – Google, Salesforce, Oracle, and smaller start-ups – and he was peppering executives with lots of questions about talent, management, and operations. When we got back to Morningstar, he started up numerous new initiatives inside Morningstar based on what he learned.  He is definitely one of the biggest advocates inside of Morningstar for innovation and leading the company into the future."
Buffeted by change
Indeed, Morningstar has become its own type of Silicon Valley-style firm, according to Chip Roame, managing principal of Tiburon Strategic Advisors. 
"The number of innovations from Morningstar is impressive. In this way, it is akin to Apple.  Morningstar invented. The star ranking system. Style boxes. Investor returns.  Gamma, etc.  In their time, each was revolutionary.  The firm keeps innovating, again akin to Apple."
Yet one way that Morningstar and Apple diverge is in the performance of their common stock. The 10-year YahooFinance chart shows that Morningstar shares have climbed a pedestrian 103% from $40 a share to $103 today. Apple shares jumped 811% from $11.58 to $105 during the same period.
While Mansueto believes Kapoor -- and hence the value of his shareholdings in Morningstar --  can benefit from exposure to Silicon Valley, where Apple resides, he is also engaged in introspection.
"I've long admired Warren Buffett. He starts the week with an empty calendar and it gives him time to think and reflect. I want to think about investing and think about technology and do more reading and have more time to think and reflect." 
Mansueto pledged to give half his wealth away as part of Warren Buffett's "The Giving Pledge" in 2010. In 2011, Mansueto was part of the Forbes World's billionaires list for the first time with a net worth at the time of publication of $1.6 billion. Forbes now pegs his personal net worth at $2.3 billion.
Mansueto, 60, is convinced that becoming chairman of the board and giving Kapoor the CEO spot will be a "seamless" transition. "When you have a company of 4,000 people and one person moves, it doesn't make that much of a difference. He's an insider who has been here for nearly 20 years. If we were to bring an outsider, it would be a signal we want to change something. This is an affirmation of the culture and the values and mission of Morningstar."  
Mission glow
Kapoor, 41, hopes to replicate aspects of Mansueto's  leadership style.
"A big part of what I want to emulate is to ensure that Morningstar shines with its mission we have for a strong focus on the end investor -- which includes financial advisors," he says. "If I take a step back, I can see that independent business models are really beginning to stand out and I give all of the credit to Joe for thinking about this 30 years ago when it was tougher for a model like that to work. Joe and I are both contrarians. We're value investors and a trait that we both share is we're both long-term oriented in the way we think about things."
Kapoor says another thing he's learned from Mansueto is to think about the long game.  "It's just counter-productive to make short-term decisions at the expense of building the business for the long run. I've learned that from being here for two decades."
That long-term process has technology at its center.
"A lot of people think of technology as technology but we think of it as something that enables people's behaviors and removes friction and candidly, technology disrupts and we're not afraid of that," says Kapoor.
Mansueto is convinced Kapoor won't need any hand-holding.
"I think he's ready to go. He's been president for about a year but even before that, he's he was heading up global products and solutions. He's been here 19 years and worked in most every part of the firm. He knows more about Morningstar than anyone. He's widely respected."   
Midwestern roots
Roame is also impressed with the CEO-elect.
"He's a very savvy business man, been there a long time. Maybe the right disposition to run an increasingly complex Morningstar."
Atypically, considering the job-hopping predilections of his generation, Kapoor has spent his entire career at Morningstar, joining it in 1997. Most recently he served as president and before that, served as head of products and client solutions. He began at Morningstar as a data analyst. Kapoor graduated from University of Chicago's Booth School of Business. Mansueto, a native of Munster, Ind., also graduated from the University of Chicago.
Morningstar went public in May 2005. The firm now has a market cap of $3.6 billion and is one of the biggest in the independent RIA arena. Mansueto owns about 56.6% of stock of Morningstar.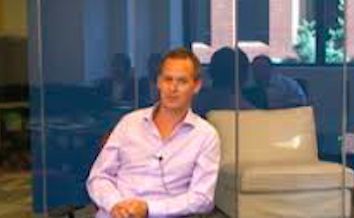 Don Phillips -- perhaps the best-known executive at Morningstar other than Mansueto -- will step down from the board of directors, effective Dec. 31 and will be succeeded by Kapoor. Phillips will continue in his role as a managing director for Morningstar, focusing on research innovation.
"Don has been an outstanding board member since we first formed a board in 1999," says Mansueto. "His perspective on the industry is second to none. Don is a beloved leader in the Morningstar community, and I am grateful for his commitment to Morningstar's success." 
Forward-moving round trip 
Roame credits Mansueto for setting a tone for GenXers like Kapoor.
"I think the firm continues to strive to best serve underlying investors, and in a day and age where we need a fiduciary standard to regulate others, we should all be proud of Morningstar. I believe many executives there have bought into its missions. The firm can be compared to Vanguard in that way. Many of the executives could move elsewhere and maybe run the show or make more money. They stay at Morningstar because they believe it its mission."
Kapoor fits in with that broader ethos and mission, Fellowes says: "There's an intellectual curiosity and honesty there that is really rare and energizing, particularly in the financial services sector."
The company has successfully evolved by keeping a firm grasp of its basic principles, says Roame.  "I think one place to consider is its move from being a small firm with an investor-centric value proposition to a grown up firm in which they maintained that focus but saw their revenue sources shift to be more from FAs and institutions."
Although Mansueto is completing his round trip to the living room, it won't be the same living room. Mansueto inhabits a newly constructed home off of Lincoln Park, one which cost an estimated $22 million to construct, according to ChicagoArchitecture.org. 
"Joe is an absolute gentleman and outstanding business man.  He forged the mission of Morningstar when mutual fund research was limited to fat three ring binders of Lipper data, and long before issues of stock analysts were in the news," says Roame.
Mansueto intends to meet once a week and speak with Kapoor and to keep his eye on the growth and vision of the company.
"My big constraint is time. I'd like a little more flexibility to my position and this lets me have both," Mansueto says.
---
Mentioned in this article:
---
---
Share your thoughts and opinions with the author or other readers.
---