Tony Velasquez: He warned me that I didn't want to wake up at 50 and have to go out and get all new clients just to pay my mortgage. That stuck with me.
Brooke's Note: This origin story contains a critical element you see in some many tales of getting to RIA status. The person or institution that shows that initial faith to train and mentor and embrace the greenest, least-qualified you, also turns out to be part of the old transactional world. Then comes the dilemma of competing loyalties. Perhaps nobody confronted it so starkly as Tony Valasquez, a brick layer's son given his break by a golfer whom he carried golf clubs for. The golfer brought him in as a trusted right hand man. The firm was no bucket shop, but just not fully aligned with clients in the eyes of Valasquez. This encouraged him to take the next step -- realizing fear itself was the only thing to fear -- like when we need to hit a short golf shot over a deep pond.
My road to independence started long before I became financial advisor — or before I even knew what an RIA was!
Seventeen years ago, as a young man of 14, I began caddying at the local country club near my house in the south suburbs of Chicago. Every summer day I would ride my bike to and from the golf course in order to try and get a loop and put a few bucks in my pocket.
The first few years of caddying are not all that great. You pretty much sit around and wait just hoping to get a loop — any loop. As in all fields of work, there were several older and more experienced hands who would get out ahead of us, which meant the newbies would end up playing caddie softball or sitting around playing cards in the shack, which meant we weren't out on the course making money. I learned that patience is a virtue.
One thing I didn't have to learn about, however, was a work ethic -- I inherited that from my dad.
A bricklayer foreman for a masonry construction company, my father made me and my brothers work for him for one month during the summer of our senior years in high school. You learn very quickly that being a laborer isn't an easy job even though the money was good. I knew it was not something I wanted to do long term. Dad would always tell me to work with my mind — as matter of fact, he still does! Neither of my parents made my brothers or I go caddy. We did it because we loved it and were brought up to be hard workers. When you find something you love doing and can make money doing it, its not work. See: Why quiet co-breakaway of LPL and Ameriprise advisors in Downeast Maine speaks so loudly to Shirl Penney
Getting started
Early on, I set my sights on becoming an "honor caddy." To achieve that lofty status, I knew I'd need to put in the time and effort to make sure the club members knew I was the real deal. Three years and a few hundred rounds later it happened — a great accomplishment considering that there were less than 25 of us out of a pool of 150 to 200 caddies.
As an honor caddy, I earned the privilege of working with some of the top-paying members at the club. I got to rub elbows with titans of industry — or that's at least how it felt as a kid. There wasn't a day out on that course that I didn't learn something new. If it wasn't something directly from a member then it was how to make my own hours and deciding how much money I wanted to earn for the week.

While attending Columbia College in Chicago, with a major in marketing communication and a minor in finance, I continued to caddy during the summers. (After my sophomore year of college I also got a job working at T-Mobile as a sales rep).
When you lug someone's golf clubs around for four hours at a stretch, you talk about a lot of different things. One day, during my senior year of college, I was caddying for a member that I had caddied for numerous times. He always talked to me about his work he as a financial advisor. I was intrigued and it must have shown. After the day's round concluded he asked me point blank what I was doing after graduation.
I think I said, "I'm going to get a job."
"Why don't you come work for me," he responded.
And so it began.
Becoming a financial advisor wasn't something that I always dreamt of becoming but I was good with money and numbers and a hard worker. Little did I know that those traits I learned out on the links would translate to the advisory world as well.
In 2007, at the age of 21, I went to work at my mentor's Oak Brook, Ill.-based firm -- an OSJ at a regional broker-dealer where he supervised roughly 55 reps. I was hired to help my mentor with his fee-based practice. After getting all of my securities licenses I started to work his defined benefit/defined contribution book on his behalf. My day-to-day duties consisted of enrolling clients in their employer sponsored retirement plan, conducting employee education seminars and guiding the plan sponsors. See: LPL restores OSJ rights to $35-billion AUA super-rep that just kept growing during its three-year ordeal
After three years I was promoted to the head of retirement plan services. One of the perks of the job was the ability to start attracting my own clients. The goal was always for me to transition into a lead advisory role and build my own practice -- not an easy task at the ripe old age of 21 and a year away from 2008. With my mentor's support I took every meeting I could to cut my teeth, as he would say.
One of the most valuable lessons I got from my mentor was how to build a recurring revenue stream and, most importantly, to make sure my practice was fee-based. He warned me that I didn't want to wake up at 50 and have to go out and get all new clients just to pay my mortgage. That stuck with me. My mentor is a extremely successful advisor and his personal business is fee-based. This is not an easy task when you start at zero AUM and are looking to make a living, however I knew by sticking with this model eventually it would pay off.
Art of the possible
As I logged more years with the firm, I started to see some things about the B-D world that I wasn't too fond of. Now a series 24 principal, I was occasionally tasked with assisting on annual advisor compliance reviews. I was there to help make sure these 55 independent advisors stayed compliant and did what was in the clients' best interests. That's when it really started to sink in that advisors don't do what's in their client's best interest. A lot of times they do what's in their own best interest that, sadly, almost always meant they earned a nice commission for doing it.
Did it always hurt the client? No. Was it something that needed or should have been bought or sold or done? Probably not. I think this is when I decided that it was time for a change. See: An X-ray of one affluent, educated and sophisticated investor's portfolio shows how it was chewed up by fees
In November 2011 I resigned from my B-D as well as my mentor's firm. There were no hard feelings and we still occasionally see each other. I wish him the best and I am sure he feels the same way towards me — after all, I wouldn't even be where I am today without his help. From the get-go, I truly believe he knew I wouldn't be able to work for someone else and I think he felt good about helping out a kid from the country club.
Prior to resigning from the B-D, I had done all the necessary research and knew that I wanted to start my own RIA. Now, I know in the B-D world everyone is told how this is a scary and almost impossible undertaking. So much so that they would often preach to the reps how impossible it would be to stay compliant, handle payroll and benefits, take care of existing clients and grow your business. I often got this feeling they would try to scare reps into staying!
I didn't matter; I was done with the broker-dealer world.
I started my RIA in November 2011.
Setting up your own RIA is, undoubtedly, a lot of work. Having said that, however, it isn't as bad as you are meant to believe. With the right amount of preparation and due diligence it can be a smooth transition. There are a lot of decisions that have to be made but that's half the fun. I worked directly with a compliance consultant who drafted all of my contracts and crafted my ADV. He also worked directly with the state regulator to get my firm up and registered. I think that it took about two months to get everything up and running, which I don't think is too bad. See: How and why I'm starting an RIA from scratch and what I'm spending to make it happen
As I began to set up my firm I started to really evaluate the available technology. There was plenty to choose from but as a startup firm I didn't have a huge budget at my disposal so I started with the bare minimum.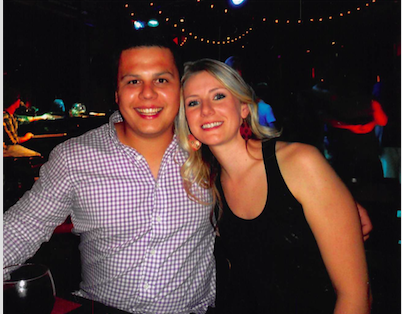 Not robo, but digital
Currently I custody all of my clients assets at TD Ameritrade Institutional and have been since day one. I don't think I would ever consider leaving TD as they have been absolutely great to work with. Your custodian is your partner, choose wisely.
When it comes to performance reporting I previously used Market76, however after a few software glitches and failed performance reports, I decided to make a switch. I initially worked with them because they provide basic performance reporting for free and that is a huge benefit when you are first starting out. Performance reporting isn't cheap, but it is necessary. See: Market76's young Ivy League founder is threading a business-model needle and extending his mother's legacy
Since I no longer am using Market76, this is an area of my practice that I have been reevaluating. I had heard several good things about Blueleaf and after a short demo I realized that they provide exactly what I have been looking for. Good, clean consistent performance reporting that my clients have access to whenever they feel inclined to check it out. I just started to use this tech and I look forward to hearing what my clients have to say about the platform and all the features.
The last piece of technology that I use is from Trizic. they provide me the ability to offer a digital investment advisory practice. This is another software that I just started to use but I believe whole heartedly in the benefits not only to my firm but the consumer. Trizic is helping me build a not-so-robo digital advisory practice. Using their technology I have the ability to attract new clients and onboard them 100% electronically. As of now, I have one client on the platform and hope to really start to put the software to use. I really like the idea of having a digital advisory practice where the assets are held with my custodian, not at a third party. I think I made the right decision after hearing about how a large robo-advisor wants to charge advisors now to use its platform. See: After Schwab robo launch, Trizic phones leap off the hook as Wall Street brokers and bankers come calling -- and VCs write checks
Going forward
My hope with the digital advisory practice is to be able to scale my business and cast a wider net. With more and more people turning to social media, you have to be able to open accounts and service clients via the worldwide web.Yes, people still need/want a living breathing financial advisor, but a lot of people prefer to do things that are more automated. I figure by using Trizic's software I can provide my clients with the best of both worlds. See: How exactly I started a specialized RIA for under $10,000
I know that a lot of advisors are kicking the tires on providing a solution like this but I would recommend that everyone do their research before they just jump in on the whole robo-platform craze. There is a lot of work that had to be done by my marketing consultant and compliance consultant to make sure that everything works as it should and that I stay compliant along the way.
Trying to get people to trust you with their money is not easy when we are coming out of the worst recessions since the great depression. However, I made it and the business keeps growing and going in the right direction.
So where do I go from here? Recently there has been a lot of talk about the DOL's stance on providing investment advice and applying a fiduciary standard. I can't say exactly what that will mean for all of my friends in the B-D world but I think its safe to say that change is on the horizon.
Tony Velasquez is the founder of Velasquez Capital Investments LLC. He can be reached at Tony@velasquezinvestments.com.
---
Related Moves
November 20, 2019 – 10:19 PM
---
---
---
FAA
September 30, 2016 — 10:45 PM
Why would anyone care about this 'story'?
Thomas
October 1, 2016 — 2:05 AM
While simply a personal account through time, touching on the achievements rather than the granular details -- I did enjoy this piece and think it's mostly helpful for the young and aspiring.