FiNet welcomes six wirehouse defectors at the apex of a withering Wells Fargo bank scandal that 'has legs'
Wells Fargo Advisors and FiNet ADVs warn of some cross-selling as RIAs eye Wells Fargo to see if the only wirehouse attempt to support independents will succeed, fail or end in confusion
Christopher Norton: By working with the advisor and not the institution directly, the clients may perceive that they are protected from the shenanigans.
---
Related Moves
---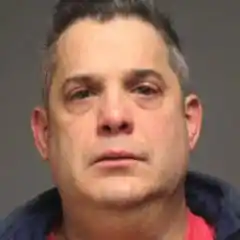 September 1, 2022 at 5:11 AM
---
September 16, 2020 at 6:00 PM
---
---
Mentioned in this article:
---
---
---
Jeffrey McClure
September 29, 2016 — 8:50 PM
With the DOL fiduciary rule about to hit, it probably matters little which dinosaur under which an "advisor" takes shelter. The issue is framed well in your description of the FiNet reps as "high-producers." That adjective, once so treasured in the broker-dealer sales force, has become a potential kiss-of-death. If a person holds him or herself forth as an "advisor" then generates more revenue for Wells Fargo per $100,000 than others, by definition, that person is guilty of acting in a non-fiduciary manner. The burden of proof will be on the rep who received the awards, free trips, etc. accorded a "high-producer." Add to that Wells Fargo's new reputation, and I would hate to be facing the DOL rule under that banner.
FAA
September 30, 2016 — 12:50 PM
Jeffrey McClure- that is awesome!
Stephen Winks
September 30, 2016 — 4:09 PM
Threr is the assumption our largest brokerage firms will forever be inept at advisory services, but I am encouraged by the recent openness of the major wirehouses to acknowledge (1) trade execution should be treated as cost center to be minimized in the client's best interest required for professional standing in advisory services, (2) real time data is essential to eliminate redundant account administration cost in packaged products at the product, trustee and client level that add no incremental value and (3) prudent process (asset/liability study, investment policy, portfolio construction, performance monitor) authenticated back to non-negotiable fiduciary criteria (statute, case law, regulatory opinion letters) which means there is a serious effort to create large scale institutionalized support for fiduciary duty. If done properly in scale, we at last have a safe working environment in which advisors can work that supports professional standing. There would still be inherited cost structure issues to be resolved, but don't discount the brokerage industry's ability to compete in the future, even though it has been the biggest deterrent to advisory services innovation for over seven decades. SCW