Christopher Norton: By working with the advisor and not the institution directly, the clients may perceive that they are protected from the shenanigans.
Brooke's Note: You hear about it all of the time: brand risk. It sounds so abstract -- right up until the moment the name of a trusted custodian on client statements is also all over the news as the poster organization for shady dealings. An outbreak of brand-itis is particularly interesting with regard to Wells Fargo because it is known as the most angelic of the wirehouses. But it is also closest to RIAs by dint of FiNet's support of independent advisors. Full disclosure: RIABiz uses Wells Fargo for most of its banking business and for all of our seven years we have been plenty pleased with our local Mill Valley branch.
If, as Woody Allen proposed, 80% of life is showing up, does the corollary tell us that not showing up 20% of the time is the way to go?
Depends on who you talk to.
Six advisors who collectively manage more than $521 million in assets have left their various wirehouse firms to join independent firms under the umbrella of Wells Fargo Advisors Financial Network -- also known as FiNet -- just as Wells' bank is on the business end of some of the worst corporate public relations since the badly mortared walls made of mortgage backed securities and credit default swaps came tumbling down in 2007 and 2008.
On Sept. 8, the Consumer Financial Protection Bureau blew the whistle on Wells Fargo & Co., the banking and financial services company, fining it $100 million for the widespread and illegal practice of secretly opening unauthorized deposit and credit card accounts. "According to the bank's own analysis," the CFPB's statement read, "employees opened more than two million deposit and credit card accounts that may not have been authorized by consumers."
Industry observers say those advisors will now face a challenge in trying to persuade clients to move assets to FiNet in the middle of this national scandal.
"I think this one has legs because everyone has been in selling situations that has made them uncomfortable," says Danny Sarch, president of Leitner Sarch Consultants in White Plains, N.Y. "Sometimes, you get sold something you didn't buy and it's inadvertent and you call the vendor and say, 'fix it please' and most of the time they do. The other issue is many advisory clients do their banking at Wells Fargo." See: What exactly to make of the big robo-advice deal that, according to Reuters, Financial Engines and Wells Fargo are nearing
Indeed, the fallout from the scandal shows no signs of subsiding. Just yesterday California gave Wells Fargo a 12-month time out from representing the world's sixth-largest economy in banking transactions and from underwriting state debt, according to published reports. CEO John Stumpf will also surrender $41 million of compensation from Wells Fargo, according to reports. See: Goldman Sachs settles to make its scandal die, and Congress passes financial services reform. What does it mean for RIAs? Not much, yet.
All in the timing
The six advisors leaving various financial institutions to move to independent firms under the FiNet umbrella manage a cumulative $521 billion in client assets and bring more 86 years of combined industry experience to their new practices.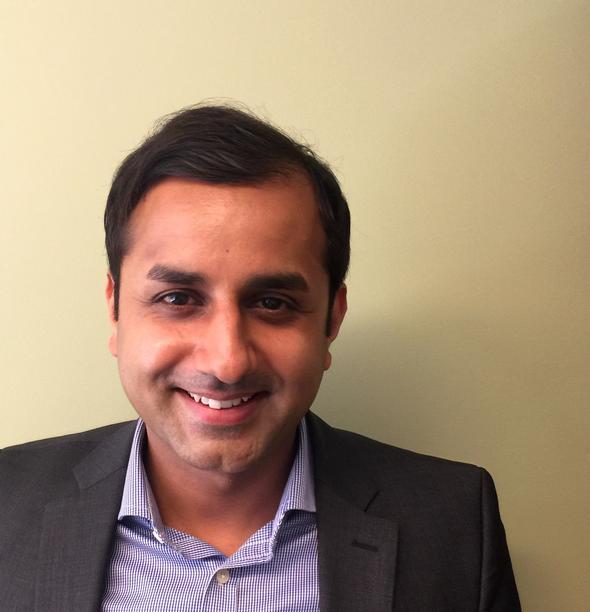 The team of Rajeev Dhillon and Joseph Lesko of Ft. Lauderdale, Fla. left J.P. Morgan to join Capital Strategies, also in Ft. Lauderdale. The team hopes to bring more than $253 million in client assets to the practice.
Sanjit Khara and James Marcus of Pittsburgh left UBS to join Heritage Financial Partners, headquartered in Culver City, Calif. The team hopes to bring their more than $173 million in client assets to the practice.
Eric Cownie of Mars, Pa. left Bank of America to join Becker Financial Group, headquartered in Walnut Creek, Calif. Cownie manages more than $50 million in assets.
Christopher Coffman of Omaha, Neb. left Edward Jones to join Arkfeld Wealth Strategies, also in Omaha, and hopes to bring with him more than $45 million in client assets.
The irony here -- one most certainly not lost on FiNet's six newest recruits -- is that throughout the wirehouse debacles of the last decade Wells Fargo kept its white hat more firmly affixed to its head than most, and thus faced the least scrutiny. The same is true for the bank's advisor arm, Wells Fargo Advisors LLC, which spells out its cross-selling policy with Wells' independent broker-dealer, Wells Fargo Advisors Financial Network LLC, also known as FiNet, in its ADV. See: Wells Fargo emerges as independent channel competitor
Prudent distance
Making the task easier or more difficult for these recruits will be the extent to which their new firms differentiate themselves from Wells Fargo. Even in good times, over identification with a parent group is a questionable strategy, says Megan Carpenter, CEO and co-founder of FiComm Partners LLC in Los Angeles.
"It greatly diminishes the benefits of going independent when you include the Wells Fargo brand in all of your marketing material," she says. See: LPL will launch third-party robo for advisors and eliminate some fees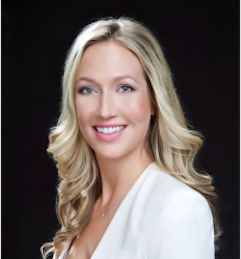 Christopher Norton, chief of creative at FiComm, says the key for FiNet advisors is to differentiate themselves from Wells Fargo.
"For as brand protective as I am, I actually think [Wells Fargo] Advisors have the best of both worlds in this case. On the positive side... they can lean on the 'big institution' backing their business. However, on the negative side I feel like advisor can almost promote the fact that they serve as a buffer between the client and the 'big scary institution.' The client has the advisor acting as a fiduciary on their behalf. While the institution plays a role, by working with the advisor and not the institution directly, the clients may perceive that they are protected from the shenanigans."
As of July 2016, Wells Fargo Advisors Financial Network had 1,370 owners and advisors in 661 practices administering more than $90.1 billion in client assets. The ADV shows $38.4 billion in AUM -- with $24.8 billion as discretionary and $13.5 billion as non-discretionary.
Candid intent
Now the firm has joined the ranks of its mud-splattered Wall Street brethren, it remains to be seen how clients of the advisory arm will react. See: In rebuke of Wall Street, Raymond James, William Blair and Stifel help form non-wirehouse advocacy group to 'shed baggage' but not without a suitcase of SIFMA ideals
Wells Fargo has confirmed that it fired 5,300 employees related to the improper account openings and other irregularities. Wells Fargo agreed to pay $185 million in fines to the Consumer Financial Protection Bureau, the Office of the Comptroller of the Currency, and the Los Angeles prosecutor's office.
Wells Fargo spokeswoman Emily Acquisto declined to comment on cross-selling with FiNet or whether the firm intended to tweak its cross-selling program going forward.
Advisors who join any national firm need to be prepared for potential conflicts of interest, warns Carpenter.
"More specifically to FiNet ... the Wells Fargo brand affiliation is a double-edged sword. If you're going to hitch your wagon to a large financial institution to ride the benefits of that brand, you also have to be prepared to get dragged through mud when they find themselves in situations like the current Wells Fargo 'sandbagging scam,'" Carpenter writes in an email. See: BNY Mellon is arming Pershing's RIA unit to the teeth with banking products for ultra high net worth clients
Wells Fargo is candid about its intent for its advisors to sell other products in its ADV.
"These programs may compensate them for attracting new assets and Clients, referring business to our affiliates (such as referrals for mortgages, trusts, or insurance services), promoting investment advisory services and promoting green initiatives (such as raising Client awareness of paperless options). We may also initiate programs that reward FAs who meet total production criteria, prepare Envision investment plans, participate in advanced training, and improve Client service," according to the ADV.
Grand experiment
The firm also say in its ADV: "FAs and other Associates may have a financial incentive to recommend the programs and services included in these incentive programs over other available products and services we offer. We may also enter into arrangements with other persons to whom we pay compensation for referrals to our advisory Programs."
St. Louis-based FiNet is the first independent channel to be launched by a wirehouse. Since its start in 2001, it has successfully built an army of high-producing advisors. At the end of the first quarter of 2014, it had $79 billion in assets, up from $49 billion in the first quarter of 2011. FiNet now has 1,210 advisors, a nearly 25% increase up from 970 in 2011, making its assets-per-advisor average $65 million, according to the firm.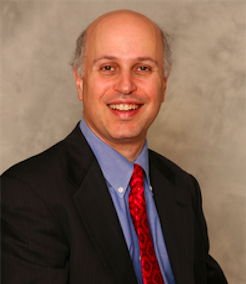 At the end of 2013, FiNet came in No. 1 among all of the broker-dealers for having the highest individual assets-per-advisor at an average of $62 million, according to InvestmentNews Research database. See: Wells Fargo's FiNet deepens recruiting team, adds regions.
However the Wells Fargo bank scandal plays out, a question of real import to the advisory community will remain: Is FiNet, the only wirehouse attempt at supporting independents, a success, a failure or a brand with such conflicting signals that it threatens to confuse more than clarify the designers of new indie-inside-wirehouse business model?
The more the big retail brokerages look for ways to capture share of the RIA and IBD markets, the more urgent that question will become. See: Virtually all big IBD reps covet the independent RIA life, Schwab study says.
FiNet sits alongside Wells Fargo Advisors' Private Client Group, the captive broker channel. The big bank also has a bank brokerage channel called Wealth Brokerage Services. All totaled, Wells Fargo Advisors has 15,189 advisors who manage $1.4 trillion in assets. Of that total, 1,210 are part of FiNet, according to the firm's own data as of June 30, 2014.
---
Related Moves
---
September 16, 2020 – 6:00 PM
---
---
Mentioned in this article:
---
---
---
Stephen Winks
September 30, 2016 — 4:09 PM
Threr is the assumption our largest brokerage firms will forever be inept at advisory services, but I am encouraged by the recent openness of the major wirehouses to acknowledge (1) trade execution should be treated as cost center to be minimized in the client's best interest required for professional standing in advisory services, (2) real time data is essential to eliminate redundant account administration cost in packaged products at the product, trustee and client level that add no incremental value and (3) prudent process (asset/liability study, investment policy, portfolio construction, performance monitor) authenticated back to non-negotiable fiduciary criteria (statute, case law, regulatory opinion letters) which means there is a serious effort to create large scale institutionalized support for fiduciary duty. If done properly in scale, we at last have a safe working environment in which advisors can work that supports professional standing. There would still be inherited cost structure issues to be resolved, but don't discount the brokerage industry's ability to compete in the future, even though it has been the biggest deterrent to advisory services innovation for over seven decades. SCW
Jeffrey McClure
September 29, 2016 — 8:50 PM
With the DOL fiduciary rule about to hit, it probably matters little which dinosaur under which an "advisor" takes shelter. The issue is framed well in your description of the FiNet reps as "high-producers." That adjective, once so treasured in the broker-dealer sales force, has become a potential kiss-of-death. If a person holds him or herself forth as an "advisor" then generates more revenue for Wells Fargo per $100,000 than others, by definition, that person is guilty of acting in a non-fiduciary manner. The burden of proof will be on the rep who received the awards, free trips, etc. accorded a "high-producer." Add to that Wells Fargo's new reputation, and I would hate to be facing the DOL rule under that banner.
FAA
September 30, 2016 — 12:50 PM
Jeffrey McClure- that is awesome!