Bill Sowell: The advisors were innocent bystanders.
Brooke's Note: If ever there was a tortoise and hare scenario, it is this. The Silicon Valley-based innovator uses a fast lane approach. But in the end, the spoils go to a terrapin TAMP in Arkansas with the owner's name on the door -- and friendly relations with its custodians.
After RIA custodians forced its hand, CONCERT Wealth Management offloaded its advisors to a Little Rock, Ark. outsourcer in a virtual giveaway.
Sowell Management Services announced Tuesday that it will now serve as the RIA for the roughly 120 advisors currently registered with the storm-ravaged San Jose, Calif-based CONCERT.
President and CEO Bill Sowell paid nothing to acquire these CONCERT assets and intends to bring over the advisors and their cumulative $1.5 billion in assets under management. See: Reality closes in on Felipe Luna as TD and Fidelity move to cut the cord, he goes off BrokerCheck and his $2 billion RIA gets shopped
If there is a win for CONCERT and Felipe Luna, the firm's founder and former CEO, it's that Sowell will allow the advisors to continue to use Omniscient, which is the proprietary CRM software developed by CONCERT.
Sowell insists that there was no quid pro quo involved in the deal, and that his firm is paying a market rate for the technology, an arrangement that can be canceled at any time.
Penalty box
Luna stepped aside sometime this summer, a departure that followed the Securities and Exchange Commission's statement on July 21 that his firm had misled 21 investors, including 12 of its own advisory clients. The SEC found that CONCERT and two of its principals, Luna and Dennis Navarro, had overstated the firm's AUM and profits to a group of investors in order to raise money in a private placement. Luna was censured and paid a $60,000 fine for his part in the offering.
But compliance experts say the woes of Lake Oswego, Ore.-based Aequitas may have posed an even larger threat to CONCERT than the SEC charges. In March, the SEC charged Aequitas, its subsidiaries and three of its top executives, with running its business in a "Ponzi-like fashion," thus bilking some 1,500 investors. See: Aequitas duped 1,500 investors in 'Ponzi-like' scheme as it jetted and golfed its way to insolvency, says SEC complaint
Sowell says he took steps to ensure that he didn't expose himself to liability related to the toxic Aequitas Capital Management investments. See: The unbelievable series of missteps that sent Aequitas, its RIA clients and their investors, reeling
Sowell Management's standard advisor agreement requires advisors to maintain their own errors and omissions insurance, he adds.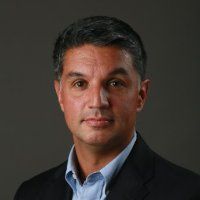 After the SEC settlement with CONCERT, two of the firm's custodians -- Fidelity Custody & Clearing and TD Ameritrade Institutional, put CONCERT on notice that they would no longer work with the firm, effectively firing the firm as a client.
Sowell isn't attempting to put a happy face on what is clearly distressing scenario.
"It was an unfortunate situation. The advisors were innocent bystanders," he says.
That said, Sowell intends to earn back the confidence of CONCERT advisors. To that end, Sowell says he has "better pricing with the custodians, which is good for the customers and should make the advisors happy." See: Curian Capital predators position to pounce -- but a few copiously keep their distance to avoid quills
Sowell's TAMP has an existing $540 million in assets and about 4,000 accounts.
TD Ameritrade spokesman Joe Giannone confirmed that his firm provides custody services for Sowell.
Fidelity spokeswoman Erica Birke declined to comment for this article.
Vendor relationship
Since the deal was announced yesterday, Sowell says he has been on the phone non-stop and has scheduled a meeting with a group of CONCERT advisors at his office today (Wednesday). It appears at least two advisors have are going to leave, Sowell says.
Using the CONCERT technology makes the transition seamless, Sowell says. "Likewise, I think that the advisors would have found it cumbersome to change CRM software," he adds.
There was no response to a multiple email inquiries to Luna's lawyer and an email to Luna about whether the founder remains part of Omniscient.
In an AdvisorHub article published yesterday, Luna said he is focusing on developing a client relationship management software firm, Omniscient CRM.
Luna, who was the force behind the mercurial growth of the firm he founded in 2005, no longer shows up on BrokerCheck. He is, however, still listed on the ADV as a trustee, as is his wife and the Luna Family Trust, the last of which owns most of the RIA's parent company, CONCERT Global Group Ltd.
---
Mentioned in this article:
---
---
---
Stephen Winks
September 29, 2016 — 3:08 PM
We are playing by new more discerning rules which will take exception to decades of convention with which we have become accustom. This seismic shift from transactions to fee for service establishes professional standing in advisory services, exponentially enhances the value we add as advisors and streamlines cost without cutting into the advisors compensation, all in the best interest of the investing public. These are good things and as LPL's Bernie Clark observes, if brokers leave the business because of it, then maybe they should. SCW