David Mrazik: There are a lot of facts we need to learn to see what is real and what's imagined here.
Brooke's Note: This whole BNY purchase of a big RIA in Menlo Park had a surreal feel from the start. See: BNY buys $2.7B Silicon Valley RIA But if it's true that employees got sued for a deal that they never were part of then this situation got stranger.
Picture this: You, an advisor at Atherton Lane Advisers LLC, a $2.7-billion AUM RIA in Menlo Park, Calif., walk into work on Jan.15.
You and your three colleagues are presented with an asset purchase agreement that has been reached with BNY Mellon Wealth Management by your bosses. You are given only a few hours to review it, with no opportunity to negotiate or consult with a lawyer.
They also tell you that you don't have to sign the APA or join BNY to receive additional payments in the event that certain milestones are reached.
The four advisors who allege that these circumstances were thrust upon them resolved to leave Atherton and start their own RIA, and over a two-day period -- May 19 and 20 -- that is just what they did, forming Lyell Wealth Management -- Mount Lyell being the the highest mountain in Yosemite.
BNY Mellon strikes
On Sept. 1, BNY Mellon sued Lyell Wealth, alleging that its members had broken their agreement not to solicit clients.
On Sept. 22, the fledgling RIA struck back, filing a counter suit in California Northern District Court. Lyell Wealth maintains that they did not solicit clients and were only in contact with clients who initially were in contact with them.
"They were shocked when Atherton Lane [managing director] Perry Olson told them 'I'm selling to BNY'," says Matthew Borden of BraunHagey & Borden LLP in San Francisco, the law firm representing Lyell Wealth.
"The place became toxic. Salaries were cut, long-time people were going to be let go. But what troubled our clients the most was that they couldn't do the same thing, [which was] give independent business advice at BNY." See: How Frank Campanale's heist, so to speak, of young BNY Mellon Wealth Management stars fits into a bold millennial strategy
As for the bonuses for cross-selling, which were in the APA, Borden said the bonus was two years of interest on the loan, which he called "a substantial amount."
A Lyell spokesman said: "The former Atherton PMs were not even signatories to the purchase agreement at issue and left BNY without soliciting any clients or taking any BNY property with them."
100+ years combined experience
The co-founders of the RIA each have decades of experience on their CVs.
Matt Bennitt, managing director at Lyell Wealth, spent almost 10 years at Atherton as portfolio manager. He began his career as an analyst in J.P. Morgan's Private Client Group.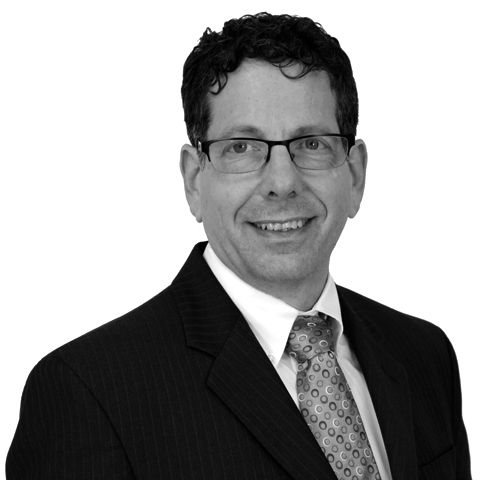 Kevin Connell, managing director at Lyell, logged 11 years at Atherton. In addition to investment management and financial planning, he has tax accounting skills from his time at PricewaterhouseCoopers LLP, Mellon Private Asset Management and the Portola Group.
Nancy Tuck also spent 11 years at Atherton as part of a 30-year career that included berths at the Portola Group and 17 years as senior vice president in institutional fixed income at Prudential Securities and Salomon Brothers.
Jeff Berry has over 25 years of investment banking and management experience. and was a managing director at Banc of America Securities.
Thumbing a lift?
David Mrazik, managing partner of the Hamburger Law Firm and managing director of the MarketCounsel, both in Englewood, N.J., says that this legal battle is a bit of a head-scratcher.
"How much of this is a real legal course of action?" Mrazik asks. "It's a shrewd tactical decision, putting these sorts of claims out in public and exerting counter-pressure back on the bank. It's not a one-sided story, but there are a lot of facts we need to learn to see what is real and what's imagined here."
In its suit, BNY Mellon charges that while still working at BNY Mellon, the four had already formed Lyell and had been working for it using BNY Mellon resources on BNY Mellon's time. The bank charged the group with soliciting its clients and employees and using the bank's confidential information and trade secrets once the deal had closed. See: A breakaway artist confesses the 'mistakes' he made in ushering PBIG's Hou-Sear team
The lawsuit goes on to say that they connected thumb drives to their computers before they announced their departure and deleted communications from their Microsoft Outlook accounts before and after the closing date of the purchase agreement. In addition, the bank alleges that "certain of the individual defendants worked unusually late, after business hours, in the days leading up to their announced departure, and removed materials from Atherton." See: Why an $850 million BNY Mellon RIA team finally said 'yes' to Raymond James after a 'no' in 2007
The BNY Mellon complaint continues: "The Individual Defendants have, after wrongfully taking $1.6 million in distributions from BNYM's closing payment, caused no fewer than 90 clients to leave, almost all of which Defendants now service through their recently formed companies, the Lyell Entities.To date, the total market value of the assets under management in client accounts lost to Defendants' scheme is estimated to be $214 million, which represents a total of approximately $1.7 million in lost revenue to BNYM per year," the lawsuit reads.
Lyell's ADV lists it as having close to $218 million and 93 clients.
Lyell strikes back
Borden points out that in California, non-compete agreements are invalid as a matter of law. "It's not like New York where they do get enforced." See: Two IBDs aiming to add a combined 300-400 advisors in next several years join Broker Protocol
He says that while you can't go calling up old clients, asking them to come with you to your new business, you can send a note saying "I'm leaving, here's my new contact information." Borden says the group only contacted people who had contacted them first.
The Lyell counter-suit charges that BNY sought to misrepresent itself, telling clients that "nothing has changed" since the sale in terms of the firm's investment strategy and that the "boutique" nature of the firm remained. The counter-suit also alleges that the Atherton Lane website was left up, as if it was still an independent business, and that former Atherton Lane employees, including Perry Olson, continued to use their Atherton Lane email addresses to perpetuate the illusion of independence.
In addition, the counter-suit points to an inconspicuous disclaimer on the website saying that some information "on this site is not actively maintained and may be out of date."
No smoke, but why a gun?
Finally, Lyell's lawsuit alleges that BNY knew that its allegations that the group had stolen trade secrets and solicited clients were not true because BNY performed a forensic analysis of its computer systems after the four had left the company.
"It's a giant void in their case," says Borden. "You would think if they had a great smoking gun they would have attached it to their pleading. But they didn't."
And where was the injunction, asks Noah Hagey, another partner in the law firm, "if you really think someone is running off with the company store?"
BNY's response when asked about its lawsuit? "We do not comment on pending litigation," says Susan Rivers, spokesperson for BNY Mellon Wealth Management.
And when asked about the Lyell suit: "We believe the complaint is baseless and has no merit," she said.
"It's unusual to be so public and wind up in litigation," he says. "Settlements are usually the most likely outcomes in cases like this. There's a predisposition to trying to mediate or arbitrate and keep everything private. As the buyer, though, you have some incentive to make this public as a precedent-setter to try to disincentive this activity from happening further." See: Bank of America throws a legal wrench at big wealth management start-up
Example made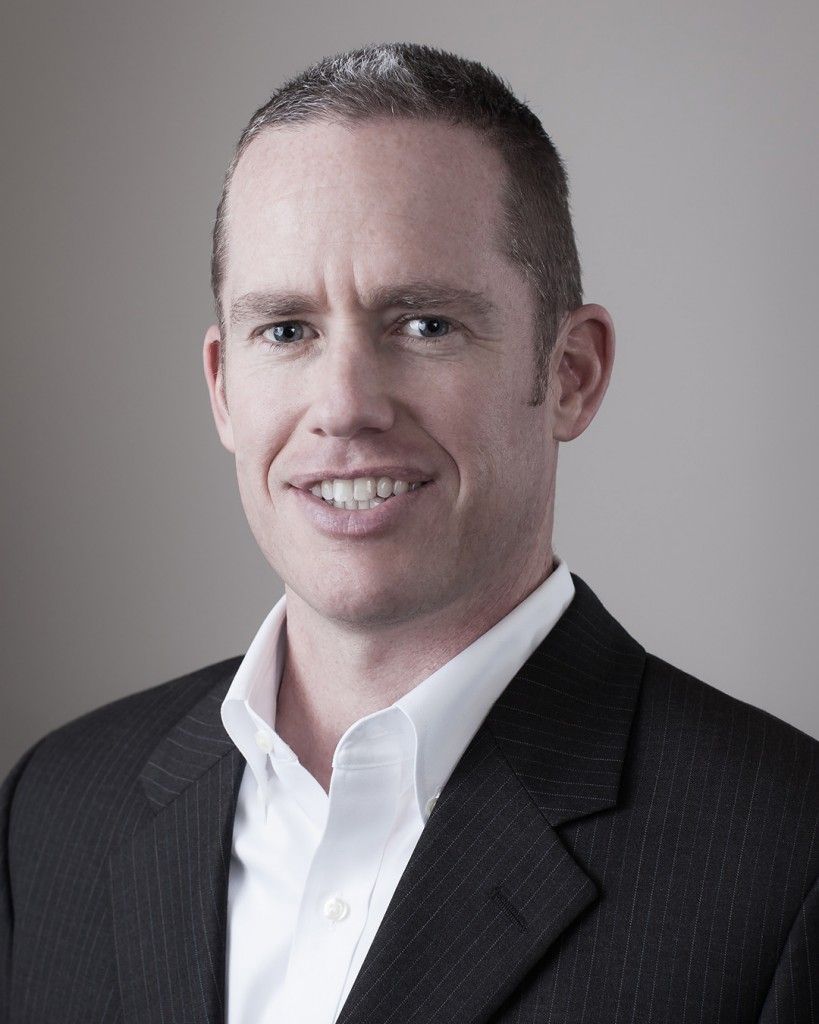 Unusual or not, there is a legal battle here with "two very different pictures of the universe," said Mrazik. "Time will tell what the truth between the lines is but it leads one to believe there's more here than might have first met the eye from the initial BNY complaint."
As for why BNY started all this in the first place, he speculated that "if you've just completed an acquisition and want to dissuade people from leaving, and protect your asset value, one can see why they would want to be out in front by taking control of the first shot fired, to dissuade people from heading for the exits."
Mrazik is cautious about addressing the specifics of the Lyell complaint but did call it "somewhat atypical" that the employees would only be told of the deal after the fact and be given just a few hours to look over the purchase agreement. See: Merrill Lynch and Bank of America cultural tension may spin out a new round of breakaways, recruiters say
"On the other hand we don't know what the terms were of ownership interest so without all of that to be able to dissect what their rights were as equity holders is a guessing game," he says.
Mrazik does recall that according to one of the attachments, essentially the shareholders did sign the purchase agreement but only with respect to a particular restrictive covenant section -- the one barring solicitation. "It's not a coincidence Lyell filed this in California. They could have chosen another jurisdiction or federal court. California is probably among the most hostile states toward restrictive covenant arrangements in the United States.
Mrazik says another court will come into play in this battle – the court of public opinion – especially with regard to all the references in the filing to the cultural changes that took place at Atherton Lane. Lyell's lawyers say the purpose of the Lyell suit is to even the playing field between the parties and expose to the world that BNY is falsely advertising itself. See: Spinning 200+ years of legacy culture as a virtue, BNY Mellon uses Pershing INSITE to show its software side, softer side -- as it gets beyond NetX360 and men with a hard-wired approach
---
Mentioned in this article:
Hamburger Law Firm
Specialized Breakaway Service, Mergers and Acquisition Firm, Legal Services for RIAs
Top Executive: Brian Hamburger
---
---
---