Yvette Butler: We have a lot of work to do in the near term just to get that story out to them before we yell it from the rooftops.
Brooke's Note: These days, almost anyone can take a stab at the RIA business, as this article shows. Capital One has proven that you can crash the credit-card-company party by buying lots of advertising to bolster a clever market fit. Can that process be replicated in the RIA world? We're about to find out.
If ever there was a company that crashed a lucrative party in personal finance, it was Capital One.
Seemingly from out of nowhere, the McLean, Va.-based bank holding company formed a card unit that offered benefits that standard VISA and MasterCard issuers -- never mind American Express -- did not and then marketed the hell out of them. Nothing hoity-toity -- after all, its ads featured barbarians crashing the gates and, instead of airy-fairy slogans like "so you can," went with a query favored by muggers and mothers of 16-year-old boys: "What's in your wallet?"
Now Capital One -- the eighth-largest bank holding company in the United States -- is storming the bastions of the RIA business. See: Ric Edelman hires former what's-in-your-wallet Capital One CMO to replace former Verizon can-you-hear-me-now? guy Though it has long had some wealth management capabilities through banks it purchased, only this summer did it create a central RIA call center to service investors in 50 states.
Capital One Advisors LLC, which manages about $800 million for 7,000 accounts, according to its ADV, consists of three components: its brand-new Advisors Managed Portfolios; its Wealth Strategies Programs, which provides money managers; and a 401(k) program for small businesses and their employees. Stuart Robertson, president of Capital One Advisors, is running the 401(k) piece.
"The focus is on really building up our RIA business around our core diversified strategic portfolio, which is the answer for most consumers," says Yvette Butler, president of Capital One Investing, who is leading the retail and advisory services. "Even for the more affluent, this portfolio is the heart – and then we can add money managers to complement it."
Wells Fargo model
The scope and rapidity of Capital One's expansion into the delivery of fiduciary advice is impressive, says Alois Pirker, research director of wealth management at Aite Group of Boston.
"There's a lot of repositioning at Capital One with an emphasis on financial planning. With that happening, you very quickly end up on the fee-based side. Capital One is steering in more of a wealth management direction. They have big plans to focus on the advisor space." See: 5 ways for RIAs to avoid social media and 'holistic' wealth management overreaches in a share-happy e-world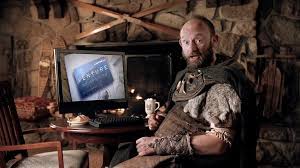 Big forces are propelling these big plans, according to Jon Holtaway, CEO of Ategra Capital Management LLC, which provides capital to small and microcap banks through Ategra Community Financial Institution Fund LP. Ategra is based in nearby Vienna, Va.
"The model seems most similar to how Wells Fargo runs their business – even after the recent headlines, it is still the premier franchise model," he says. See: Aequitas duped 1,500 investors in 'Ponzi-like' scheme as it jetted and golfed its way to insolvency, says SEC complaint
Indeed, Capital One hired Yvette Butler from Wells Fargo after she had spent seven years there as managing director of Wells Fargo Advisors. Before that she had stints at E*Trade and Merrill Lynch. Before Merrill, she spent five years as a business strategist at Charles Schwab & Co. See: LPL installs a former Wells Fargo tech-meister as it races to replace software, RIAify itself, for 14,000 restive advisors.
Opening a Capital One fee-based account requires a minimum deposit of $25,000 – cash only. At the same time, customers must open a brokerage account with Capital One Investing.
"We believe we have a great solution for the mass-affluent customer because most competitors have moved to really high-net-worth clients. We feel there's a need for a digital-first solution with the human touch," says Butler. See: Marty Bicknell buys a $1.1 billion RIA that serves the mass affluent, and taps credit for the first time
According to Chip Roame, managing partner of Tiburon (Calif.) Strategic Advisors, "Capital One is pursuing the fee-based advice business because it is fully aligned with consumers' interest and with the regulatory environment, which is moving toward a fiduciary standard."
A decade ago, Capital One was chiefly a credit card company. It then began buying small regional banks that ran their own brokerages, the conglomeration of which became Capital One Advisors.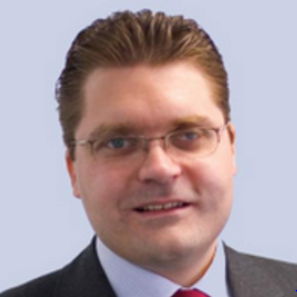 Part of Capital One's move toward personal investing included its purchase of Seattle, Wash.-based ShareBuilder, acquired as part of Capital One's 2012 purchase of ING Direct.
Capital One launched Advisors Managed Portfolios in June as part of its move tfo serve 50 states. It's a discretionary wrap-fee program with seven model portfolios comprised of ETFs ranging in risk-tolerance from "capital preservation" to "aggressive" – all with a 90 basis points annual fee. See: How Personal Capital got a stunning $1-billion AUM boost in six months -- after gathering its first $2 billion over six years
That led to more fee-based solutions, says Butler. "Now, we're a full-service provider of financial advice. That's how we got from being a credit card business to being very focused on the RIA business. Being holistic and fee-based go hand-in-hand."
She continues: "We're going to live up to the standards of best interest of the customer, as required under the [DOL's fiduciary standard rule]. The theory of that is very much in line with how we want to run our whole business."
Digital foot forward
The team is eager to get the word out. "Even our own customers don't know yet that we have this new investing offering. We have a lot of work to do in the near term just to get that story out to them before we yell it from the rooftops [and advertise it]," says Butler. See: In tight race, Fidelity and Edward Jones tie for top honors in J.D. Power survey as spiky markets drive down satisfaction scores across the board
Given its size -- it has $334 billion in assets -- and the regulatory environment, Capital One is likely blocked from making any significant acquisitions, according to Holtaway.
Capital One Advisor's target investor is online-savvy but still likes the option of human contact. "Millennial-minded," Butler explains, but "they're not necessarily millennials, but they like to make purchases online and talk to someone in the middle of the process. They have the mind-set: 'I like to lead with my digital experience, but that doesn't mean I don't want advice.' So sometimes they want to talk with an expert who's been through market cycles and has helped people with their financial plan." See: Vanguard virtual RIA's growth rate plummets from 50% to 32% with a staggering consolation -- another $10 billion in AUM since January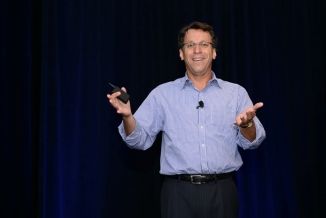 To create the "Advisors Managed Portfolios" offering, Capital One built its own digital platform using ShareBuilder as a base.
Envestnet-backed platform
One of its platforms provided by Envestnet Inc. for separately managed accounts, among others, and commands annual wrap fees from 160 basis points to a costly 225 basis points.
Butler acknowledges those fees are high -- especially for the "everyday investor" Cap One is aiming for.
"That's why we launched our own platform. We're working on [the Wealth Strategies fee issue] right now. But we can control only our own fee, which we're striving to make a flat fee.
Under both the Advisors Managed Portfolios program and 401(k) business, model portfolios are run by Capital One's Investment Committee, which Butler chairs. Other committee members also have responsibilities relating to the brokerage side. See: Envestnet turns its guns on the 401(k) business
Recent hires
Showing off its inner Hun, Capital One has raided the ranks of some big-name brokerage firms in the last couple of years to add to its Capital One Investing, staff.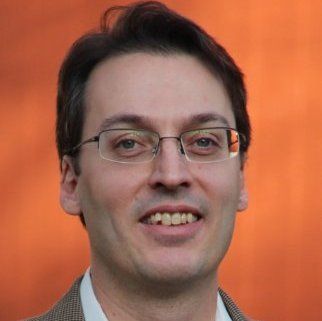 Mike Halphen, regional sales manager for Northern Louisiana, comes to the firm from Met Life, and before that Wells Fargo; Advisor Bennie Hargrove hails from Edward Jones; John Rhett Garner from J.P. Morgan Securities and before that MetLife Securities; Christine Briganti from National Penn Investment Services; Theda Jackson from First Allied Securities; and Adam Greene, Cap One's VP of Financial Advisor Services, from Whitney Investment Services and J.P. Morgan Securities.
Butler declined to indicate AUM or the number of financial advisors hired for its Advisor Connect team.
Investing season
She notes, though, that all are hybrid FAs with Series 7 and Series 63 licenses and that most have, or are pursuing, the CFP designation. Each investment advisor representative is paid a salary and bonus only. But according to COA's AVR, that bonus "could be influenced by the relationship of the amount or number of sales generated by one FA compared to other FAs."
Customers communicate with the reps via the Advisor Connect phone-based system. Face-to-face meetings are available at bank branches only, but the firm is working to expand this service.
Butler sums up Capital One's mission in the RIA sector:
"Our Advisors Managed Portfolios are a really great digital tool that can help people have financial freedom. We think our everyday, low-cost value pricing is really compelling."
An earlier version of this article overstated the importance of Envestnet in this program and suggested that it was a new deal. It was a legacy arrangement from Capital One's purchase of Chevy Chase Bank.
---
Related Moves
December 20, 2021 – 11:59 PM
---
September 10, 2019 – 10:52 PM
---
---
Mentioned in this article:
Aite Group
Consulting Firm
Top Executive: Frank Rizza
---
---
---
Stephen Winks
September 26, 2016 — 9:21 PM
Ultimately, leadership in the advice space will be drive by how well firms manage trade execution and account administration cost and execute fiduciary duty through prudent process authenticated back to objective , non-negotiable fiduciary criteria (statute, case law, regulatory opinion letters). Investnet is very capable but still faces challenges in those areas which lead to problems in pricing and the execution of fiduciary duty. Ms. Butler is mistaken in thinking CapitalOne is executing in the client's best interest without going far beyond InvestNet's capabilities. It is a question of fully understanding fiduciary duty which is nothing like advice presently offered in a brokerage format that does not acknowledge or support the fiduciary standing of the broker. SCW
Jeff Spears
September 27, 2016 — 3:02 PM
Disruptive models need to be all in and this model appears to just have a toe in the water. The major issue is Envestnet and active money manager fees as referenced.
FAA
September 27, 2016 — 3:44 PM
I agree with Stephen and Jeff- there is no disruptive technology here. Capital One is levering brand and distribution. Tough to put a successful brand at risk with an inferior offering...afraid that is what you have.