Roy Adams, Joe Ternasky and Jakub Jurek were hired for three very different purposes but are all part of a phase three overhaul of its business model.
Brooke's Note: Wealthfront was comfortable in the role of front-runner in the robo-advisor race, a position it held comfortably until about 18 months ago. Now, its destiny will be determined by how good Adam Nash is at managing from behind. Wealthfront is operating with less cash and fewer robo assets than its chief competitors, Schwab and Betterment. But it still holds the lead in the number of pedigreed veterans of super-unicorns it has on its staff. Wealthfront continues to make impressive hires and these latest three are cases in point. Wealthfront will need some brilliant thinking and even better execution to fulfill its promised objective -- to deliver financial advice, not just money management, by means of a website that surpasses the services of a trained human being.
Wealthfront Inc. has added a trio of new execs that include a Google veteran, a former Princeton professor and a lawyer to its brain trust -- this against a Silicon Valley backdrop where the words "artificial intelligence" are intoned with the same gravity and poolside promise as the invocation of "plastics" in the 1960s.
Jack Jurek is the new senior researcher.
Roy Adams is the the new chief counsel and all-around corporate muscle.
The hires round out an early-August hiring spree by the Redwood City, Calif.-based automated investment firm. Joe Ternasky joined Wealthfront as vice president of engineering after serving at Google for a decade, where he was responsible for the Mountain View, Calif. firm's enterprise products: Google for Work, Google for Education, Google for Nonprofit and Google for Government.
The personnel infusions follow a series of high-level departures. See: Talent exodus hits Wealthfront including heads of product, marketing and compliance
Faux brain construction
Wealthfront CEO Adam Nash imagines Ternasky will play a giant role in Wealthfront 3.0, which is Wealthfront's way of saying "artificial intelligence."
"His experience developing compelling user experiences at scale and across multiple platforms will ensure we deliver on the vision laid out with the launch of Wealthfront 3.0: to be the only financial advisor our clients ever need," Nash wrote in an Aug. 2 blog entry announcing the hires. "We're incredibly excited to have him leading our growing engineering team to build out a platform that enables us to continue to deliver more value to each of our clients."
Using artificial intelligence as the catalyst to propel Wealthfront ahead of its rivals will post quite a task for Ternasky, says Lex Sokolin, director at fintech firm Autonomous Research.
"The issue is that there isn't anything obvious to do for them with artificial intelligence that's very defensible. You can build chatbots, move money automatically, data-mine transaction data, and attempt superior investment performance through machine learning (e.g, https://numer.ai/) The last one they won't do, and the first three aren't defensible, since all the other robo-advisors will immediately follow suit. But the customer acquisition problem will remain." See: See: After Betterment's $100 million VC raise makes 25 newspapers, Wealthfront unveils 3.0 on blog and Twitter
(Artificial) deeds
"We're firm believers that artificial intelligence applied to your actual behavior will provide far more powerful advice than what traditional advisors offer today," he writes. "The reason is quite simple: actions speak louder than words. Observed behavior can't be fudged on the phone or lied about in person. More importantly, observed behavior may reveal insights about ourselves that we aren't even consciously aware of."
With former Facebook star Alison Rosenthal at the helm, Wealthfront has begun a big push into the 529 market. See: After bagging Google, Wealthfront hires a Facebook web-traffic pied piper to manage mega-prospects knocking at the door
529 countdown
Jurek, working with Wealthfront as a consultant, also made his contribution to the launch.
"We've had the good fortune of working with Jakub at Wealthfront as a consultant, and his work has already been instrumental to the development of the Wealthfront 529 College Savings Plan," writes Nash in the blog post. "We are thrilled to have Jack's leadership, and expect our clients to continue to benefit from the sophisticated innovations to our investment service driven by our accomplished investment research team."
The 529 plan will also be a tryout field for new recruit Adams.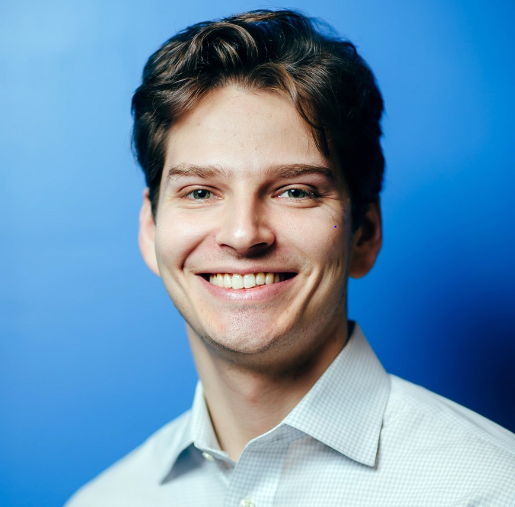 "Roy also played an invaluable role in working with the State of Nevada to make the Wealthfront 529 College Savings Plan a reality," Nash writes. "His decades of legal and regulatory experience in the financial services industry will make it possible to deliver services once reserved for the wealthy to a much broader audience. With Roy at the helm, I have no doubt that we will be able to navigate efficiently through these requirements and continue to innovate at an accelerated pace." Wealthfront takes on another Facebook vet -- a clue that going dark in Palo Alto doesn't mean going away
On the resume?
A source who asked not to be named, who formerly worked for a competing robo-advisor, questions whether Ternasky has the experience necessary lead an artificial intelligence effort.
"I don't see any AI experience on Joe's LinkedIn, but I find it very interesting that he did Google Apps for Enterprise," he writes in an email.
Both Wealthfront's chairman, Andy Rachleff, and its media relations director, Kate Wauck, declined to respond to an email requesting comment for this article.
Jurek taught for eight years as a professor at Princeton University and the University of Pennsylvania. He also did research for AQR Capital Management, LLC, and the Harvard Management Co.
---
---
Mentioned in this article:
Wealthfront
Portfolio Management System
Top Executive: Andy Rachleff
---
---
---
FAA
September 22, 2016 — 10:59 PM
AI is a part of the solution...but so minor compared to machine learning and big data.