Bill Harris: We're running hot.
Brooke's Note: Personal Capital is doing well. It has been for a while but this last $1 billion of new assets is a real heat check. It's hot. What's up? Business success always comes down to people doing something right. Managing a large pool of quality financial advisors under one brand is damned difficult. Personal Capital is showing signs it is honing that HR challenge. When I talked to Lisa about her reporting for this article, she was also people-attuned. She simply couldn't fail to notice the ebullience of Personal Capital CEO Bill Harris during this interview. It tells a journalist much -- not just about recent events but about the interviewee's optimism about his or her company's future. It seems a classic RIA should be heartened. Here is a firm charging a relatively non-chiseling fee by offering non-corner-cutting service -- and being rewarded for it.
A decidedly newfangled Personal Capital Corp. is citing an old-fashioned recipe for success after adding a stunning $1 billion of managed assets in just six months -- a 50% leap -- to hit the $3 billion AUM mark. See: Personal Capital plans to spend $75 million
In the last six months, the RIA, which charges triple the rate of Vanguard's Personal Advisor Services, and attracts significantly higher AUM clients than Betterment LLC, has seen its average account size head north to $320,000 from $300,000. It has 3,000 new clients, its client-retention rate has edged up to 96% and the number of its site users who convert to paying customers has risen to more than 6%.
It begs the question: Where did the Redwood, Calif.-based firm, founded in 2009, go right in 2016?
Happy customers
Basically, the answer from Bill Harris, CEO of Personal Capital, sounds like the one you'd hear from any successful RIA's principal -- success begetting trust begetting referrals and the consolidation of assets from existing clients. Personal Capital hit the $2-billion mark on his 60th birthday.
"[It] revolve[s] around demand and satisfaction with the service, he says. "If you look from the top of the funnel to the bottom, we're seeing greater referrals, and greater demand. This word of mouth is really increasing our awareness. Everything is growing and it's driven by the customer demand for this kind of digital advice service and satisfaction with it once they become a user or client." See: How Personal Capital plans to spend its $75 million of green to grow and become better known as the un-robo robo
The result, he says is that "we're getting new assets and new clients. We're also seeing more contributions from people who are existing clients. They may be giving us about 10% annually but now they're [consolidating] more on top of that and it's really running hot."
The techno -- but not robo -- approach is indeed proving effective, according to Scott Smith, an analyst at Boston-based Cerulli Associates.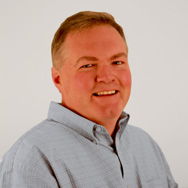 "I think overall this does show how digital platforms can be used to leverage the power of personalized advice. Instead of operating as a robo platform, Personal Capital is using technology to connect advisors to clients who may not reside in a neighboring town. I think this is the challenge for traditional advisory firms: not being replaced, but actually having advisors adopt the technology available to them in order to optimize their practices," he writes in an email. See: The ironic reason robo-advisors aren't gorging on assets -- a determination to dictate bloodlessly to millennials
Personal Capital offers phono-advisors and digital services to an upscale segment of clients and charges them about 90 basis points. Vanguard charges 30. See: Why legacy firms that buy robos in haste show no signs of urgency.
Granted, despite its impressive growth spurt, Personal Capital is nowhere near to catching up to VPAS's $41 billion in AUM -- a sum which tops Personal Capital's AUM by a factor of 13. But as the law of big numbers kicks in, Vanguard's growth rate has leveled off to 33% in the six-month period ended Dec. 31. Vanguard's assets are also mostly of cannibalized nature with the Malvern, Pa.-based giant winning accounts from existing clients. Vanguard virtual RIA's growth rate plummets from 50% to 32% with a staggering consolation -- another $10 billion in AUM since January
Hip pocket
Harris does not see the New York-based firm as direct competition.
"Betterment offers a simple service, which is fine because it is targeted for people with simple finances. Most of their customers are single and maybe they rent and have very simple finances. Their service is appropriate for Uber drivers but ours is more appropriate for Uber riders."
But despite the impressive cash flow derived from $3 billion, Personal Capital has yet to reach break-even. "We're not in positive cash flow because we're investing so heavily in the business," Harris says, but points out that "compared to Betterment our revenues are probably two-to-three times larger." See: Betterment raises $100 million a year after a $60-million round, enabling it to step up efforts to win the HNW wallet
Betterment declined to comment for this story.
If Personal Capital plans to maintain its high fees, It may experience its own growing pains, says James Osborne, president of Bason Asset Management in Lakewood, Colo.
"I would say that I would not want to be the guy trying to build a huge call center based RIA when Vanguard can do it for 30 basis points and has a tremendous existing customer base to pull from."
Tech, not robo
But Harris is dialing in on how to bring in -- and retain -- large numbers of human advisors and technology staff. Advisors recruits encompass recent college graduates as well a staffers poached from competitors such as Charles Schwab. The firm's service center is in Denver, which opened three years ago. There are currently about 100 advisors -- including about 25 new advisors who have come onboard in the last four months.
Advisors also come to the firm from classic RIAs, Harris says. "They're familiar with being a fiduciary but we also get people who have been at Schwab and other major firms. This place is just a beehive of activity and enthusiasm."
One big recruiting edge: Advisors at Personal Capital receive stock options as part of their compensation package and work out of the firm's Denver office.
The technology team stands at around 50 and the firm is constantly hiring. "It's been remarkable," Harris says. "The talent pool is terrific. There are people who have experience in this area but there are also people who embrace technology and want to come work with someone like us who has a really slick technology facing customers and advisors."

The recent funding that Personal Capital gained from Power Corp. has helped to finance the hiring spree. Harris says helping the firm to hire more advisors and technology coders. So far, the firm hasn't synced up any of Power's 401(k) participants. See:Personal Capital gets $75 million investment and an ex-Schwab retail chief in Jeff Carney
"We've got such a fabulous service and so few people know about it. We've started doing some TV ads to get our name out," Harris says.
Good pairing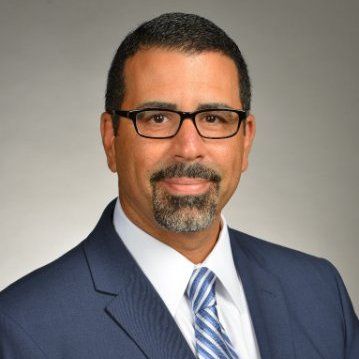 Kevin Kraus, vice president of product and marketing at Advisor Software, is convinced that Personal Capital is hitting its stride with its advisors paired with stellar technology.
"It validates the hybrid approach they are taking toward wealth management -- leveraging technology to aid advisors and their practice. Rather than seeing technology as a threat, advisors are seeing it as a growth engine not to mention how clients want to transact. Personal Capital recognizes that fact."
Gabe Garcia, managing director of relationship management for Pershing Advisor Solutions, who helps oversee Personal Capital's $3 billion custodial account, agrees.
"From our perspective, Personal Capital's successful momentum is the result of making a decision to take a comprehensive approach to how they work with clients," he writes in an email. "Being that trusted advisor who can look at a client's whole financial picture to provide them with a strategy, rather than simply asset allocation, is critically important -- and leads to a stronger and more successful relationship."
He adds that Personal Capital is a demanding client with all that that entails. "They push us extremely hard to continually improve upon how Pershing Advisor Solutions can help them serve their clients -- they make us better."
---
---
Mentioned in this article:
---
---
---
Tom Zgainer
September 21, 2016 — 10:44 PM
This comment is by Bill Harris regarding Betterment is brilliant. We feel the same regarding Betterments' entry in the retirement plan arena Harris does not see the New York-based firm as direct competition. "Betterment offers a simple service, which is fine because it is targeted for people with simple finances. Most of their customers are single and maybe they rent and have very simple finances. Their service is appropriate for Uber drivers but ours is more appropriate for Uber riders."
Will Duncan
September 22, 2016 — 12:27 AM
I guess their sales guys making 150 calls a day are paying off. And convenient to launch in 2009 but let's see how they fare during their first bear market.