Felipe Luna is no longer CEO of CONCERT, according to a recently revised ADV.
Brooke's Note: In my first career as a business broker we were often selling businesses after they had gotten themselves behind the eightball. It was hard to witness the agony. Despite that, I was encouraged that one day I might own my own business because of something I observed about these situations. Rarely did troubled companies have some unbeatable or undiagnosed illness. Most often it was an issue that was solvable and hiding in plain sight. It was almost always as self-inflicted as smoking cigarettes. I think about that long-held impression as I observe these latest troubles at CONCERT. Felipe Luna built a pretty big business with a good niche. The troubles appear to arise not from too much competiton or a failure of vision. More like trying to do too much when such reaches weren't called for.
The founder and CEO of CONCERT Wealth Management has stepped aside, custodians are passing on holding his assets, and a small Arkansas TAMP is in active negotiations to buy what assets remain with the firm.
On July 21, the Securities and Exchange Commission concluded Felipe Luna's firm, CONCERT Wealth Management Inc. has misled 21 investors — including 12 of its own advisory clients — by significantly overstating the firm's assets under management, revenues and profits. CONCERT attracts $1.7 billion of 'AUA' after its AUM attracts the unwanted attention of the SEC
It was a serious blow to be sure. But it also looked like maybe the bigger storm had blown over.
The weather, it seems, got worse.
Within two weeks of the SEC settlement, rumors began circulating that two of CONCERT's custodians, Fidelity Custody & Clearing and TD Ameritrade Institutional, had separately told CONCERT that they would no longer act as the firm's custodians.
CONCERT has not responded to repeated emails asking for comment on this article.
New management?
He is, however, still listed on the ADV as a trustee, as is his wife and the Luna Family Trust, the last of which owns most of the RIA's parent company, CONCERT Global Group Ltd.
When we interviewed Luna about the SEC settlement for our Aug. 4 article, Luna didn't mention that he was about to leave the firm. Whether he will stay on with CONCERT's parent or non-advisor subsidiary firm, join another firm, or leave the business altogether is unknown.
An unamed source with knowledge of the situation says that the distance that Luna is creating between himself and his firm may be in response to demands from custodians and/or as a means of stabilizing the company as it gets prepared for sale.
In 2012, RIABiz wrote that "under the leadership of Felipe Luna, [CONCERT] has been flying under the radar, targeting smaller breakaways with around $100 million in assets who want to turn independent but don't want to start a business from scratch — and really don't half-mind the wirehouse model."
In the midst of this maelstrom, CONCERT may soon have a new owner.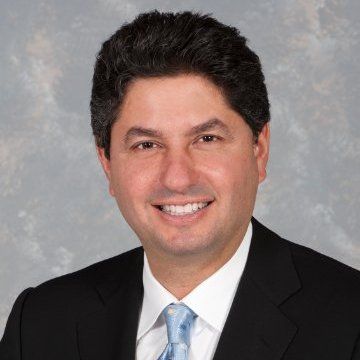 Little Rock, Ark.-based Sowell Management Services, a turnkey asset manager with a modest $500 million of AUM, is in talks to acquire the firm. See: Why mini-TAMP EQIS just got a maxi private equity infusion after judicious scavenging of Curian
Owner Robert Sowell confirmed that negotiations to buy CONCERT are ongoing. He says that Luna will not be part of the management if such an acquisition takes place.
Litigation hazard?
CONCERT Wealth Management has $2 billion of assets under management according to its updated ADV, which was updated July 28.
Big custodians spend millions each year transitioning brokers from wirehouses and generally competing to acquire assets under management, so it raises eyebrows that two custodians are asking a firm with $2 billion AUM to find a new place to park their managed assets. See: Why Schwab execs are 'proud' of holding at $1-trillion custody mark first achieved in 2013 -- and what makes them pleased with its existing 25% RIA custody market share
Neither TD or Fidelity would confirm or deny reports that they are giving CONCERT its walking papers. On the record, Jersey City, N.J.-based TD Ameritrade spokesman Joseph Giannone says, "It's our policy not to comment on our relationships with individual advisors on our platform." Boston-based Fidelity Clearing & Custody Solutions spokeswoman Jessica Macdonald says, "Fidelity regularly monitors the firms that custody on our platform." And San Francisco-based Schwab Advisor Services, another CONCERT custodian, says that it "monitors a number of events and activities, including monitoring on a transaction basis, monitoring certain transactions at the account level, and monitoring information/news related to business dealings," according to spokeswoman Alison Wertheim.
When asked why a large custodian might "fire" a big-AUM client like CONCERT, David Chase, a former SEC attorney, now in private practice in Fort Lauderdale, Fla., says: "It may be as simple as the custodial firm's concern of about a second action against the RIA down the road. You can imagine the regulators asking the custodian why they did not take action the first time."
On reflection, he added: "More likely than not, it has nothing to do with the management at CONCERT or the particular situation. It sounds like just a business decision reflecting the general skittishness of the industry; a hair-trigger response to the regulatory action."
Sweep stakes
Custodians rarely fire clients because their liability exposure is low due to the hands-off role they play. In late August, the SEC announced an enforcement sweep of investment advisors, which found that 13 firms accepted, and negligently relied upon, claims by F-Squared Investments that its AlphaSector strategy for investing in ETFs had outperformed the S&P Index for several years. To date, there is no indication of custodial firms "firing" any of the named firms, nor is there any indication of whether they will take any action against these firms or whether CONCERT will stand out as a special case.
CONCERT was not one of the 13 firms.
Luna has said that he participated in the Aequitas network. See: The unbelievable series of missteps that sent Aequitas, its RIA clients and their investors, reeling
"There have actually been very few cases where a clearing firm has been held liable because it is generally not the source of the misleading statements that make up a fraud case," says Chase. "Custodial firms are even more passive. At the same time, you can see this from a regulators perspective. The custodial firm is making money from the custodial relationship. The individual account holders are customers of the custodial firm and the custodial firms are required to supervise their lines of business." See: Schwab launches biggest RIA-targeted price war in years -- but TD and Pershing say they won't play along
Fines and punishment
On July, 21 the SEC found that CONCERT and two of its principals, Felipe Luna and Dennis Navarro, had overstated the firm's AUM and profits to a group of investors in order to raise money in a private placement. The PPM raised $1.2 million. Luna was censured and paid a $60,000 fine for his part in the offering.
CONCERT Wealth Advisors and its parent, CONCERT Global agreed to pay a $120,000 penalty without admitting or denying the findings.
As this article went to press, the the homepage of the firm's website includes a summary of the charges by the SEC, the settlement the firm reached with the SEC, and concluded with: "The Order did not find an intent to deceive. And the Order found that CW, CG and Luna took prompt remedial steps including sending corrective disclosures to investors, and hiring a compliance consultant to upgrade its procedures."
In our previous article, published on Aug. 4, we reported allegations that Luna falsely claimed to have been a Navy SEAL in his dealings with clients. Luna denied that allegation.
---
---