News, Vision & Voice for the Advisory Community
A former secret service agent and Merrill Lynch exec, Robert Dineen is known for leading by example and delivering results
September 2, 2016 — 8:08 PM UTC by Lisa Shidler and Brooke Southall
Brooke's Note: In retrospect, maybe we were all caught napping in assessing the stewardship of Cetera and its 9,000 reps and RIAs in the wake of its short era of control by a REIT magnate. When a consortium of private equity firms bought Cetera at a fire-sale price, we knew they'd make every effort to reverse any smoke damage done by Nick Schorsch's management but also to prepare for the more general forest fire bearing down on the village of independent-broker dealers as a whole. See: What to make of Cetera's prolonged CEO murkiness and how the Nicholas Schorsch 'dumpster fire' of bad PR relates to it. The chief lever, aside from money, for PE firms is board control. Not only did three boards seats get filled in June but these were kick-ass individuals — including Edmond Walters, who is legendary for building eMoney, and Mary Cranston, a powerful lawyer. But the real managerial lever was Robert Dineen, a guy with impeccable street cred in turnaround matters. He's known as a guy who figuratively and literally is willing to take a bullet — early in his career his job was to step between a gun and a top political executive. Don't mess with him — as Larry Roth now knows full well.
Announcing that it's brought "clarity on its ownership structure" to Cetera Financial Group LLC, the company yesterday confirmed that it is replacing CEO Larry Roth with current non-executive board chairman Robert Moore, ending nearly a week of fevered speculation after RIABiz broke the story of Roth's departure last Friday. See: Sources: Larry Roth is out at Cetera, supplanted by ex-LPL president, Robert Moore.
The change of chiefs has the feel of a palace coup, according to observers close to the situation — especially given the ascension of Robert Dineen to the chairman's throne. Dineen, 67, joined the board in July. Adam Antoniades will continue as president, reporting directly to Moore.
Dineen retired from his position as vice chairman of Lincoln Financial Network in May 2013. He began there as president at CEO in 2002. Read more here.
Roth, sources say, clashed with the progressive Cetera culture that was established under its former leaders, including Valerie Brown, Barnaby Grist and even Donald Marron, who owned the company through his Lightyear Capital LLC funds. A lawyer and a graduate of Harvard Business School, Roth is known for having high levels of staff reporting directly to him and a my-way-or-the-highway managerial style that was challenging to his underlings and his C-suite colleagues alike, according to sources. See: Making sense of Steve Dunlap stepping into Barnaby Grist's 'big shoes' as Cetera's RIA czar.
Roth was reportedly displeased when news broke last week as it wrested the narrative away from the firm.
'Empowering' exec
Dineen, whose 22-year career with Merrill Lynch included running retail distribution for 33% of its business in the United States, is known to deliver results.
Sandy Axelroth, a senior vice president of Lincoln Financial, told ThinkAdvisor in 2009 just what a jolt it was to his company's brokerage unit when Dineen was brought aboard. At the time, the company was losing $70 million a year.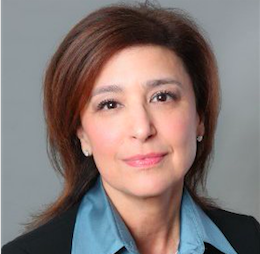 Barbara Herman: I actually find that
independent advisors at the same broker-dealers
don't talk to each other. But
things are different at Cetera.
"Imagine being in business for a lot of years; they bring in this very powerful guy from Merrill Lynch and all of a sudden he's changing everything about your firm," he said about Dineen at that time. "We turned everything upside down from what people were used to."
Axelroth added in the interview that what sets Dineen apart is the way he owns problems that come up under his leadership.
"He's a remarkable team builder. He empowers his team and then he demands collaboration from that team. He has high expectations, and even higher loyalty. A guy like Bob empowers teams to make a decision but at the end of the day, if something goes wrong, he takes responsibility. When we stumble, he'll say 'this is something I did.' When we excel, he'll say 'this is something they did.' Bob is always saying it's important to be good business people and it's even more important to be good human beings. This is a guy who lives it."
One character-building experience for Dineen was his time as a Secret Service agent. His duties included guarding Henry Kissinger, according to the ThinkAdvisor article.
Dineen was circumspect as he wished Roth adieu. "We thank Larry Roth for his many contributions to our company, and welcome his assistance through the transition," he wrote in a statement.
Loyal vs. looking
Cetera's spokesman Joseph Kuo did not acknowledge requests for comment for this article.
Moore told InvestmentNews that the board specifically asked him to become CEO in order to help the company reach its "full capabilities."
In Thursday's press release from Cetera, Moore makes clear the company's sense of urgency in turning to another page.
"I'm privileged to serve as CEO of this organization, and to leverage my broad experiences to the benefit of Cetera's advisors and institutions," he wrote. "Towards this end, we expect to have a number of important positive announcements in the coming weeks, from new tools and resources for our advisors and institutions, to significant progress in previously disclosed orderly wind-down and divestiture activities with respect to non-core firms in our network. The Board and entire management team are looking forward to embarking upon an exciting new chapter in Cetera's development."
Now, the real work at Cetera will begin: Trying keep advisors in their seats and content, industry observers say.
Barbara Herman, vice president at Diamond Consultants based in Chester, N.J., envisions Cetera with has two camps of advisors — the loyalists and the ones who are eager to shop around.
"There are advisors who are part of the old guard who are steadfastly loyal and there are advisors who are wary of seeing the firm in the press anymore and may be looking to leave."
IBD chatter
One unique attribute about Cetera IBDs is they talk to each other — which can be positive when the mood at the firm is good and negative when things are bad, Herman says.
"I actually find that independent advisors at the same broker-dealers don't talk to each other," she says. "But things are different at Cetera. Here, they talk with one another and compare notes and compare experiences." See: Sources: Lightyear Capital is set to snap up AIG — and perhaps install Valerie Brown as its leader.
Moore was president at Cetera's rival, LPL Financial, from 2013 until 2015. He was widely handicapped to step into the CEO spot, an event didn't come to pass. When Moore left the Boston-based company he became Cetera's chairman of the board and also CEO of Legal General Investment Management America, an asset manager based in Chicago.
RCS Capital founder Nicholas Schorsch appointed Roth, former head of AIG's Advisor Group, CEO of Realty Capital Securities, the broker-dealer business in 2013. Schorsch named Roth CEO of Cetera Financial Group in May 2014. See: Larry Roth has AIG playing offense again in the advisor game.
---
Mentioned in this article:
---
---
Share your thoughts and opinions with the author or other readers.
---