Despite the 33-year age span, the newly independent partners say they work as an unusually copacetic team.
Brooke's Note: This breakaway is molded -- like a gigantic chunk of prairie sod -- out of the heartland of America. But its sheer size, attitude and sophistication have all the markings of the big breakaways we see in places like New York and LA. Part of that attitude includes the insistence by the RIAs' principals that the dumped wirehouse had nothing wrong with it and that it wasn't left for dead because of any deficiencies. It's not you, Morgan Stanley, it's us. What it is about this Wichita team can be seen in its desire to offer a wider array of products and services and to create a much more compelling future for younger partners. That Morgan Stanley wasn't the right place to do all that isn't a knock on the old wirehouse. It's just who Morgan is. Right?
For all the talk about roll-ups and OSJs, classic breakaways still happen in the tried-and-true cloak and dagger fashion.
The teams are just bigger.
Two Fridays ago, a $2.2 billion AUM Morgan Stanley team in Wichita, Kan. executed a nine-months-in-the-planning, synchronize-your-watches, flat-out bolt for independence.
Granted, the team had more members than your average breakaway -- which just made the hush-hush planning phase all the more challenging.
"A lot of people were working nights and weekends. We're large in number with 13 and everyone had two jobs for awhile. We're so fortunate we had a very hardworking team that was willing to navigate this, says Margaret Dechant, 54, CEO and founding partner of 6 Meridian.
The big move came Sept. 9, when founding partner, Tom Kirk, 57, handed the group's acting supervisor 13 letters of resignation.
"The whole team had directions in 15-minute to 20-minute increments on what needs to happen," says Andrew Mies, 44, partner and chief investment officer.
The new 6 Meridian team has seven partners: in addition to Dechant, Kirk and Mies, there's Bryan Green, 51; Steve Bahm, 63; Sarah Hampton, 33; and Pam Smith, 50. The other advisors on the team are Amanda Maier, 38; Trevor Phillippi, 30; Stephanie Murphy, 51; Denice Robinson, 44; Ammie Weidner, 33; and Lisa Coon, 37.
An RIA runs through it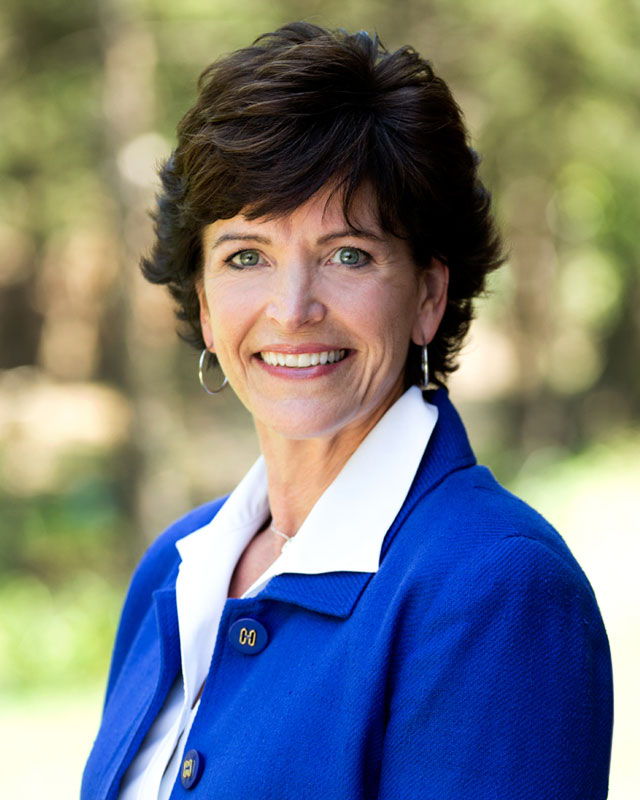 At Morgan Stanley, the team managed 800 households, most or all of which they hope to bring with them to 6 Meridian. They also see room to attract new clients despite the fact that Wichita is a smallish city with about 390,000 souls. Dechant says it's filled with entrepreneurs and corporate executives with significant money that needs managing.
The partners say they acted as a de facto independent unit within Morgan Stanley
"After several years of planning and strategizing we knew that being independent was the right home for us. We operated like an independent RIA inside Morgan Stanley. So much was driven by our own research and we had a very clear picture of what we wanted the firm to look like."
But actual independence will give the firm room to expand its services. It plans to launch a mutual fund in 2017 -- something they were proscribed from doing at Morgan Stanley.
"That migration was a big help to finding new clients. It's great if you go to a client and say here is how we manage our money and we've had a very successful run of finding new clients and new assets," Mies says.
The firm has clients all over the country but the majority are in Wichita, including business owners and physicians. "We appreciate working with a group of people who appreciate their needs and what they want to achieve," Dechant says.
"It's much more important to have the right mind-set that clients believe in what we're trying to do and how we're trying to protect them," Mies says.
Pizza Hut originated in Wichita, the largest city in Kansas, and the airline industry has a hub there. The city originated as a trading post on the Chisholm Trail in the 1860s. When the West was being settled in 1855, the survey line going west -- 6 Meridian -- ran right through Wichita. How Omaha is emerging as the RIA business' center of gravity
"There are many small businesses that have started as feeder businesses. Lots of oil and gas and it's a hot bed for entrepreneurship," Dechant says.
You've got scale
It makes sense for a team of 6 Meridian's staff count and AUM to move to independence under its own steam and not as part of a roll-up or aggregator, says Matt Sonnen, who recently started up his own consulting firm, PFI Advisors. See: A breakaway artist confesses the 'mistakes' he made in ushering PBIG's Hou-Sear team
"They didn't do the move with any of the platform providers or aggregators. It doesn't shock me. As we've been saying for quite some time now, firms of this size have the scale to achieve pricing and access all on their own. They don't need the extended services offered by these larger organizations. And the pricing model for the platforms/aggregators breaks down when you get over $1 billion, especially when forced into a long term contract."
That said, 6 Meridian did not execute its breakaway without the help of professionals in the people of MarketCounsel. An elaborate plan was required mostly because of the team's size. "The more people the more careful you need to be so that everyone is in lockstep," says Brian Hamburger, CEO of MarketCounsel.
6 Meridian has chosen Jersey City, N.J.-based Pershing Advisor Solutions as its custodian and Addepar Inc. for its reporting technology.
"When you're that big, you've got scale. You don't need someone's investment platform," says Sonnen. "I'm sure Pershing gave them the best pricing they've got available because they want someone of that size."
From practice to business
If the new RIA didn't need a platform, it did need advice. The founding partners were impressed with Pershing CEO's Mark Tibergien and Pershing staffers, all of whom provided a great deal of insight into becoming and independent RIA, the partners say. They also liked Pershing's BNY Mellon bank connection, which lets them lend money to clients. The partners plan to glean more insight from Pershing for its planned mutual fund. See: Mark Tibergien: Pershing is poised to double RIA assets in two years
Although 6 Meridian's team will all work out of Wichita, the firm's ambition -- and the complexity of its transition -- reminds Ben Harrison, Pershing's managing director of business development, of another firm Pershing signed with this year.
"Last year we worked to help support Summit Trail launch their multi-city wealth management business with offices in New York, Chicago, and San Francisco simultaneously. It's a huge effort, however it is equally rewarding to see these firms come to life," he writes in an email. "In terms of transition planning, there are so many moving parts and complexities when a group is considering forming a new business. The stakes are increasing as these newly minted businesses are just that -- they are truly businesses and are no longer practices. 6 Meridian is the most recent example of a firm that chose to exit the wirehouse in order to form their own independent RIA." See: How exactly five ex-Barclays advisors and one analyst across three time zones combined to make a $3 billion RIA
Baker's dozen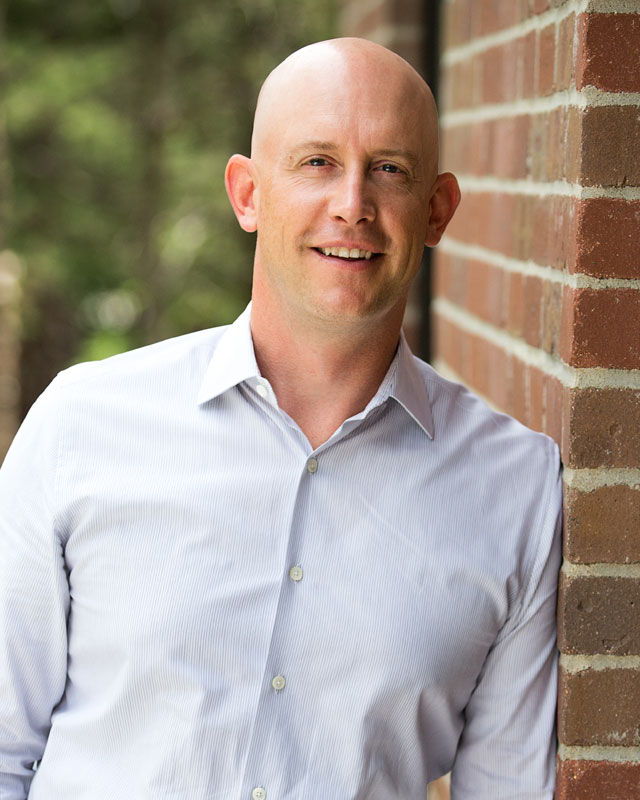 The majority of the team had been at Smith Barney until Morgan Stanley purchased it in 2008. Other members of the team were added in recent years, Dechant says. The team had about $600 million in assets in 2008.
Times have changed, Mies says. "Twenty-five years ago, the industry was mostly selling stocks and bonds and then people migrated to mutual funds. Eight years ago, we made the decision to use more in-house portfolio management teams in Morgan Stanley. We had nearly $1 billion managed internally."
Despite the unwieldy number of the team and their various ages, "The 13 of us work extremely well together. Everyone has strengths. You won't find many groups that operate as closely and effectively. We have a clear vision for our clients to grow and protect their wealth," says Mies.
"Our hope and anticipation is that everything will stay the same for all of our clients. We had one partner -- Morgan Stanley that provided us with everything. They do a great job but for us, we started to look at things we wanted to do differently and we wanted different partners. We've changed those partners."
The decision to leave Morgan Stanley was driven by a need for a new vision, the partners say.
"This wasn't driven by a weakness of Morgan Stanley in any way. We've got partners from age 33 to 63 and we've got a long term vision for how we want to build this company," Mies says.
Not about leaving -- but leaving nonetheless
Dechant adds: "This process is not about leaving something but going somewhere. We're a very cohesive well-structured unit. We've been strong in strategic planning and we've grown. It was a vision for the future and what we wanted to do for our employees and how we wanted to expand our capabilities."
Morgan Stanley Spokeswoman Christine Jockle declined to comment for this piece on behalf of her firm.
---
---
Mentioned in this article:
---
---
---