News, Vision & Voice for the Advisory Community
With advisors demanding to get back in the driver's seat, the robo's RIA chief, Tom Kimberly goes for two big-name model portfolio strategists under the 'Betterment for Advisors' brand
September 14, 2016 — 1:29 PM UTC by Brooke Southall
Brooke's Note: We have been talking about 'convergence' in the financial advice business from the days when people first realized that Schwab was trying to become Merrill Lynch and vice-versa. Schwab is winning that war for the middle by mostly every measure. Now it looks like Betterment is working its way toward becoming more like Schwab, and maybe like Envestnet, too. What we learned from the Schwab-Merrill scrape is that it helped Schwab to first establish dominance out on the low-fee, self-directed curve then work its way back toward fuller service. Going the other direction, Merrill learned, is fraught with to many innovators dilemmas and cultural baggage. Merrill's attempts to become an RIA custodian, for instance, have always been waylaid from within. Merrill Edge was only allowed to compete to the point where it might step on the ample toes of a corner office broker in Red Bank. So here comes Betterment with a model not unlike what we see at other B2B robo advisors and TAMPs. But it's the angle of attack that is noteworthy and newsworthy. As the robo-retailer with $5.8 billion of AUM, it has our attention. And its RIA plans seem to contain some of that Think-Big thought stream. Betterment is making the investments to become custodian, TAMP and technology provider. For now it's all pretty basic in breadth and depth. But it starts in a culture and competency that starts with the idea of making sure the digital experience is sweet -- and that's a direction to be coming from when you have the AUM, and VC backing, to undergird the idea that you belong.
The industry's biggest robo-advisor is making modifications to attract more human-based RIAs -- modifications including the further human involvement of folks from Goldman Sachs and The Vanguard Group.
Betterment LLC, which manages $5.8 billion of assets, is ceding some control to the 350 RIAs who use its platform -- and with an eye toward other advisor prospects in the wind -- who have vehemently sought leeway to effect investment strategies on behalf of their clients.
"We heard consistent feedback about the need for greater portfolio flexibility," said Tom Kimberly, head of the new Betterment for Advisors, in a blog remark.
Betterment's willingness to broaden its offering gets it off the gerbil wheel of being one innovation cycle ahead of the robo competition, according to Lex Sokolin, global director of fintech strategy for Autonomous Research. 
"It's doing stuff [like branded investment outsourcing] that [RIAs] will pay for," he says. "It's definitely a TAMP; it looks like a TAMP in every single way. It's trying to get a real model with a track record."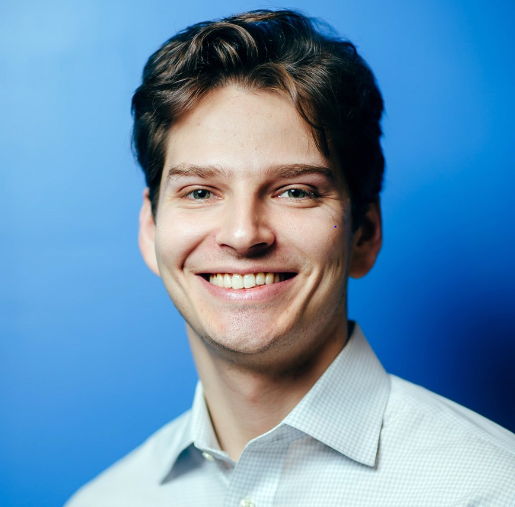 As of Oct. 17, RIAs using Betterment will have access to 11 model portfolios from Malvern, Pa.-based Vanguard, which uses a methodology developed at the University of Chicago Booth School of Business in the Center for Research in Security Prices program, which includes seven Nobel Prize winners and whose philosophy is similar to the "Fama and French"-influenced approach that worked so well for Dimensional Fund Advisors. See: How an ex-DFA exec created a $1.2 billion TAMP in three years and why he's phasing out DFA funds for factor ETFs
ETF factor
Vanguard Personal Advisor Services -- the firm's successful automated offering -- preaches a familiar gospel about the Booth influence being injected into its portfolio management.
RIAs using the Betterment for Advisors custody platform will also have access to New York-based Goldman Sachs-managed model portfolios as of Oct. 17. The Goldman Sachs strategy also encompasses some DFA DNA in that its portfolios are built from so-called factor ETFs. 
"We are pleased to offer Betterment for Advisors model portfolios containing low-cost ETFs covering a wide array of asset classes," writes Larry Restieri, chief operating officer for Goldman Sachs Asset Management third party distribution, in a prepared emailed remark. "They are designed to help registered investment advisors meet their clients' needs."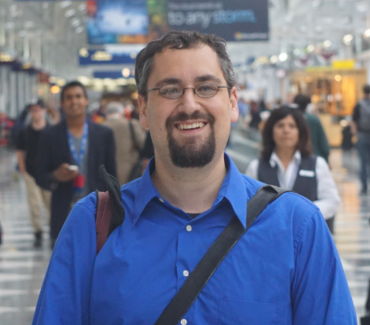 Same rate
Betterment vows that the only cost differences between asset managers will be the internal fees of the ETFs themselves. RIA end-clients pay Betterment 25 basis points in addition to what they pay their RIAs. Betterment's algorithms still play a role in model portfolio portfolios in terms of making sure trades happen in a tax-efficient manner.
"We're aligning with partners who think similarly with us," Kimberly says in an interview. "The RIA market is an enormous opportunity and robo-advice is just starting to take hold."
"Distribution" is the operative word here, according to Michael E. Kitces, publisher, Nerd's Eye View blog and also a big Betterment for RIAs client through his XY Planning business.
"From my view, the REAL story is that Betterment is ramping itself up as an ETF distribution channel," he writes in an email. "The Vanguard managed account will include Vanguard ETFs. The Goldman Sachs portfolios will include Goldman ETFs. A few weeks ago Meb Faber at Cambria did a deal that will offer Cambria managed accounts through Betterment using Cambria ETFs."
Future Stock
Nearly 80% of financial advisors expect robo technology to upend the wealth management industry in the next five years, according to a study released yesterday by Investopedia. The study also showed that 22% of surveyed advisors either already use, or plan to leverage, robo-advising services. Another 54% have no plans to implement robo-advisory services. See: Thoughts on 'robo-advisors' served cold, compliments of Kitces and Waymire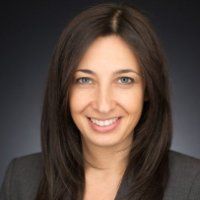 But even as RIAs gain ground with robo-technology, their precise role in the financial services industry of the future is still an unknown. 
"There's still the issue of whether advisors are just relationship managers or salespeople," Sokolin adds. "It's still not: I'm going to plunk in my model portfolio. You're still in a box."
To quell such uncertainty, Kimberly says the Vanguard and Goldman Sachs deals are only a beginning and that he is striving give more RIAs customization power in portfolios, for example the ability to nix REITs or add a social responsibility component to a client's portfolio.
Forward halt?
In outsourcing moddel management, Sokolin adds, Betterment may go a ways toward making advisors forget the robo's policy of halting trading under drastic market circumstances -- most controversially after the Brexit vote. See: Betterment explains why its Brexit-sparked trading halt on Friday wasn't 'suspended' trading
By relinquishing trading calls to Vanguard and Goldman Sachs, Betterment may have made the matter a moot point with regard to the assets held in the ETFs of those firms. http://riabiz.com/a/2016/6/28/betterment-explains-why-its-brexit-sparked-trading-halt-on-friday-wasnt-suspended-trading
Kimberly says Betterment made a modest amendment to its ADV in August to clarify the conditions under which it will halt trading and expects to have a final pronouncement on the matter for advisors in the near future. See: Robo-advisor Betterment slow to explain policy on trading halts 
---
Mentioned in this article:
Upside
TAMP
Top Executive: Tom Kimberly
---
---
Share your thoughts and opinions with the author or other readers.
---