News, Vision & Voice for the Advisory Community
After a trifecta of traumas, Mark Hurley steps in to fund and help construct deal with Pathstone and PagnatoKarp; cuts a deal with four younger advisors to start segmented division
September 13, 2016 — 5:26 PM UTC by Lisa Shider
Brooke's Note: In this article, we chart the decline of Convergent Wealth Advisors down to the sale of its parts and the mothballing of its brand name -- and we note that this downward spiral happened on the watch of its owner -- a bank. I'd note that we didn't find a source that had much bad to say about City National or the wealth management people who work there. In fact, it was mostly good. Still, the fact that the bank couldn't ultimately provide a safety net for a succession crisis at a nearly $10 billion RIA doesn't inspire worlds of confidence about banks buying RIAs. It doesn't seem to matter how many zeros are attached to an RIA's AUM as far as managerial stability goes. So much of an RIA's stability depends upon one or two leaders holding it all together with charisma. Banks, for all their virtues, are charisma-challenged.
Maybe a multibillion-dollar AUM RIA could survive the departure of its founder and perhaps even the untimely death of his replacement. See: The RIA business mourns the death of David Zier.
Sadly, that's not the case with Convergent Wealth Advisors. With its former CEO, David Zier, dead for almost two years and Steve Lockshin having moved on, it's become clear that the once-mighty L.A. firm cannot absorb such blows under a bank owner -- especially after being purchased by an even larger one. 
The coup de grâce came late last month when the remnants of the RIA, which boasted $9.4 billion of managed assets as recently as 2014, were sold to Pathstone Federal Street by City National Bank, which acquired Convergent back in 2007. The sale comes as City National is clearing the decks following its sale to RBC for $5.4 billion.
Adding to the scorched-earth scenario, Pathstone's purchase does not even include the Convergent brand name -- or any guarantees about assets being transferred. Nor will all Convergent advisors keep their jobs at the newly owned RIA, whose niche is ultrahigh-net-worth families.
The deal comes with a probable earnout provision and is financed by a savvy Mark Hurley through his company, Dallas-based Fiduciary Network, which now owns stakes in companies with a combined $30 billion of assets. See: What to make of Mark Hurley's latest prophesy that most RIA firms will go out with a whimper
Go their own way
Rather than remain with Convergent after its sale to Pathstone, four Convergent advisors have joined PagnatoKarp, an RIA in Reston, Pa., to launch a new division dubbed True Fiduciary, with the aim of serving clients with between $1 million and $8 million in assets. 
The team -- Bill Bancroft, 43, Drew Woolridge, 40, Kevin Smith, 33, and Dawn Page, 43 -- hopes to bring over about $100 million in assets. 
Bancroft speaks wistfully about the team's departure from the leaky air balloon that was Convergent.
"I would say it's different for each of us. We had given it a really good shot after Dave Zier passed away and I think there were hurdles that were too hard to overcome. We wanted to move on and this is a fantastic opportunity for us to join a firm on an upward trajectory and to continue to serve clients," he says.
For PagnatoKarp, an ultrahigh-net-worth shop, launching True Fiduciary amounts to a segmentation strategy, as it can now accommodate clients with fewer assets under a different service model and brand. See: Fearless Merrill Lynch team breaks away with $1 billion in broad daylight
"In the past, they'd refer this business elsewhere and now they've got a group that can service it in-house," says Bancroft. 
On good terms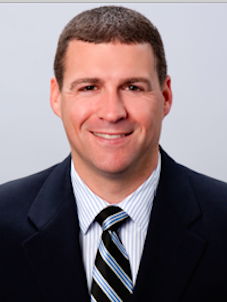 While declining to go into financial details, Bancroft did note that the break with Convergent was a smooth one.
In the meantime, Convergent's remaining advisors, now under new management, have experienced undeniable trauma related to business fortunes, human loss and ceaseless flux.
Steve Braverman, co-CEO of Pathstone, downplayed any perception of Convergent advisors as damaged goods.
"We truly are thrilled with the outstanding level of professionals we are welcoming to Pathstone. The common culture and passion for client engagement is exactly what we are looking for as we continue to execute on the long-term vision for our company. These professionals, who will now benefit from the systems and infrastructure we have built at Pathstone, will immediately be able to offer broader and deeper services to existing and future clients," he writes in an email.
Not enough room
The news of his former company's sale is bittersweet to Lockshin, who founded Convergent firm in 1994.
Lockshin adds: "I'm delighted to see many of my former peers end up together at a quality company. It's unfortunate that there was not room for everyone, but I suspect those leaving Convergent will have no problem finding jobs given their background and training." 
Hurley confirms that in the process of sealing the deal to buy what was left Convergent, some advisors were cut loose. He explains that his organization's hand was forced by declines in managed assets and revenue. About 24 Convergent advisors are joining Pathstone. 
Commonalities and moving parts
New Jersey-based Braverman has been at Pathstone since 2010 and was previously president of Redwood, Calif.-based Harris MyCFO LLC. Co-CEO Allan Zachariah is Atlanta-based and is also a Harris myCFO alumnus. The firm's chairman is John LaPann, who founded Federal Street Advisors, which he subsequently sold to Pathstone. See: An LPL-ified Fortigent bursts back on the scene with new software, new pricing and a surge of growth
It was a logical decision to acquire Convergent, says Hurley in an email.  "PFO is a great firm with really good people and management. They already knew many of the people at Convergent and thought a deal made sense." 
Hurley agrees with the general consensus that Convergent's decline and its ownership by a bank are no coincidence. "Big organizations such as banks generally have not been very successful in the space." See: Why a $2.8 billion RIA spun away from a Canadian bank despite a 'really good relationship' spanning 13 years
He declines to offer any specifics about the terms of the deal, saying he "cannot discuss price other than to say it was an extremely complicated deal with many moving parts." Moving parts is typically M&A speak for earnout provisions that allow for the seller to receive higher remuneration if certain revenue, asset and personnel retention targets are met.
David Zier took his own life on Oct. 15, 2014. In the wake of his death, questions arose about a private fund he had been running since 1997 -- Zier Asset Management -- which was run apart from Convergent, although the RIA monitored Zier's reported trades. Competitors immediately began picking off clients and Convergent began a rapid downhill slide. Douglas Wolford, Convergent's president and chief operating officer, who became acting CEO, was thought to have a reserved manner in contrast not only with Zier but with Lockshin. Wolford left in September 2015 to found Tangible Management Inc., which "actively manag[es] lifestyle assets" like fine wine, art, collectibles and vintage automobiles, according to its website. See: Convergent Wealth begins to pick up the pieces after David Zier's death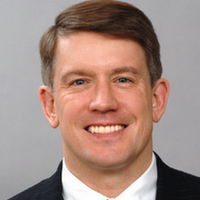 Losing name 
Lockshin kept the title of chairman after selling it to City National Bank in 2007, but was busy with other ventures including AdvicePeriod, which he still manages, and the now defunct Advizent, which he co-founded with Charles Goldman. See: Debriefing a post-Convergent Steve Lockshin as he once more builds a classic RIA -- or is it neo-classical?
In December 2014, Lockshin resigned as chairman of the board of Convergent Wealth Advisors, a move he said he'd planned, but which was accelerated by Zier's death. At the time, the firm still had about $8.4 billion in assets. Today, its assets stand at around $3 billion.
Uncertainty regarding Convergent continued even after Zier's death when City National Bank's parent company sold it to RBC in fall 2015. Rumors persisted that the bank was eager to sell the failing RIA. City National, in effect, then sold Convergent for parts. 
The Convergent brand name will now disappear, and the part of the company that remains will fall under the Pathstone rubric.
"This was an asset purchase. Our firm will continue to operate as Pathstone Federal Street. We did not buy the Convergent brand name as part of the acquisition," says Hurley, who envisions migrating advisors continuing to use their Convergent custodian, Schwab Advisor Services. 
Steven Levitt, managing director and co-founder of Park Sutton Advisors LLC in New York, said recently that he recalls Convergent in happier days right after it was sold to Pathstone Federal Street. 
"They had more than $7 billion then and it was a very successful transaction and a very pricey transaction. Now, my understanding is with David Zier, there was something questionable and they've hemorrhaged assets and it's really bad now."
---
Mentioned in this article:
---
---
Share your thoughts and opinions with the author or other readers.
---