News, Vision & Voice for the Advisory Community
From 7,000 feet above sea level, 90 RIA software types breathed thin air en route to zapping redundant portals
September 12, 2016 — 6:56 PM UTC by Guest Columnist Timothy D. Welsh
Brooke's Note: In all the volumes of Steve Jobs' analysis of his life and business practices, one aspect stands out for me. Jobs talked about how he liked to be with his software engineers on the graveyard shift -- say 2 a.m. or 3 a.m. -- because that's when the real magic happens. In other words, in its Jobs heyday, Apple was one great big hackathon. What is remarkable about Eric Clarke's hackathon is not only its caffeinated existence but its inclusivity. It's also notable that all these people came to Park City. FUSE goes against the grain of picking a hyper-convenient city on the bigger grid with all the institutional accouterments. Clearly, what was sacrificed in convenience was gained in the city's natural beauty and intimacy and its power to simultaneously inspire and ground the attendees. FUSE is another example of moving the RIA business forward by stepping back. Morningstar's Joe Mansueto did it last week and we're seeing it again here. 
What do you get when you sequester 90 advisor tech software developers from 30 companies in one large house 7,000 feet above seawater for 72 hours?
You get the Orion FUSE conference, a "hackathon" that is a bit of integration inspiration and even more perspiration in sweating a bolder future for Orion Advisor Service's technology ecosystem for advisors. Strung out on Red Bull, and stung by a red-faced landlord, 70 tech nerds and Russian-style judges, Eric Clarke pushes RIA app coders to new limits in Utah suburb
Now in its third iteration, FUSE, held in Park City, Utah last Thursday to Sunday, has grown from a handful of developers looking to build integration through an open source approach on GitHub -- an open source platform for developers -- to making Orion an uber-hub in an RIA business where integration gets more lip service than action.  Eric Clarke rolls the API dice by posting Orion software's code online
Orion's bold and inconvenient experiment in collaboration is a success if measured by the huge response CEO Eric Clarke has received in just three short years. 
"We started with the idea that the client portal should be owned by the advisor, and not necessarily driven from CRM, financial planning or portfolio management, since all of these platforms provide a portal, making it difficult for advisors to figure out which one to use," said Clarke explaining why he made his software open source three years ago, thus creating the genesis for FUSE. Eric Clarke rolls the API dice by posting Orion software's code online
"In order to make the client portal work better for advisors, we needed our partners involved and came up with the idea to have a hackathon, not only to solve this industry technology problem, but to establish personal relationships with the advisor tech community as we all become more and more integrated."
Alpha Theta FUSE
The event was equal parts Silicon Valley and Animal House. Though a few game women braved the hyper-fraternal atmosphere, it was mostly men in attendance. There were 10 bedrooms and those served as the sleeping quarters for the contingent. Like frat houses and New York City, the place never slept -- or at least that was the case with some of the harder core coders for whom this was all a field day. There was a general sense in the elbow-to-elbow crowd that 90 people may be a shade past critical mass and that a cap on attendance may be needed next year.
The levelling effect of the setting was felt in myriad ways. The (now) three tech guru-bloggers -- as Michael Kitces branches out -- of the RIA business were all there. Joel Bruckenstein and Bill Winterberg, who have had open and ongoing legal conflict, sat on opposite ends of the proverbial couch mostly. Brian Hamburger joins the fray -- and ups the ante -- in Bruckenstein-Winterberg lawsuit 
But Winterberg also did a selfie video interview of Bruckenstein, helping put everyone at their ease.
In a sit-down with Clarke outside the FUSE house with Park City as a spectacular backdrop, Clarke revealed the Orion's latest growth stats.
"Orion now has over $330 billion in assets on the platform, representing over 1.4 million client accounts from 950 advisory firms, supported by [Orion] 277 staff. Over the last 18 months, we have had incredible growth, with 2015 being a record year and 2016 on a pace to eclipse that record, including the signing of what will be our single largest client this past week." 
Clarke declined to name this new mega-client.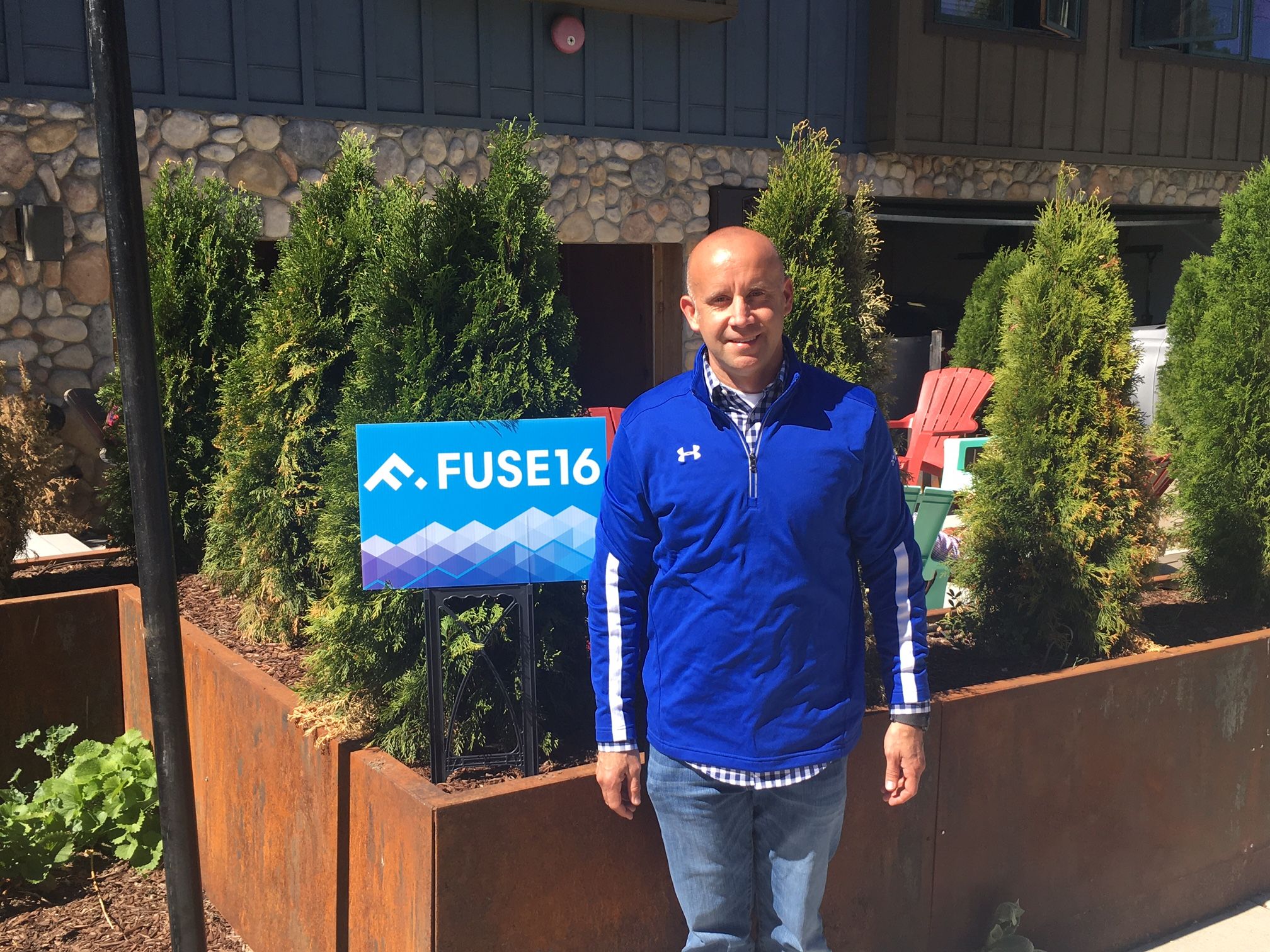 DOL rule help on the way
The last 18 months, Clarke noted, have also seen uber-trends transforming the wealth management industry, most prominently the still-rippling impact of the emergence of robo-advisors and the DOL's new best interest rule.
"Advisors see the superior technology that the robos are deploying and need to play catch-up and improve the technology they provide to their clients. Orion is a great solution to not only do that, but to also bring superior capabilities that put advisors ahead of the robos," said Clarke. Why Wall Street's DOL killer threat -- that 'millions' of IRA investors will go unadvised under new rules -- is hogwash
Clarke also reported that, after a long lead-in, advisors are beginning to respond to the DOL requirements, which include more and more independent broker-dealer reps looking to open their own RIAs.
"In the next 90 days, we will roll out some new capabilities to help advisors better prepare for the DOL rule, such as fee-benchmarks, so advisors can document how their fees stack up across the millions of data points in Orion." What to make of Cetera's prolonged CEO murkiness and how the Nicholas Schorsch 'dumpster fire' of bad PR relates to it
Those capabilities, Clarke says, make Orion more visible again after a long period of focusing inward. "We've been heads down these past several months working on some very major platform developments that we'll announce very soon. Our new capital infusion is enabling us to completely reinvest in the business."
This year, FUSE zeroed in on advisors suffering from "alert overload" as custodians, CRM platforms, portfolio accounting systems, risk profiling, trading, rebalancing and more are all sending alerts, requiring advisors to constantly log into multiple systems to take action or to get more information on the status of client accounts. Alert to Pershing's API move and eMoney's dashboard acumen, TD Ameritrade brings its API partners to Texas to drive home its first-mover advantage
Orion's solution is to create the equivalent of an "integrated alerts Twitter feed" so advisors can see at a glance all of their notifications in one place, simplifying the follow-up and minimizing the switching of systems needed to respond. The addition-by-subtraction development platform that 30 tech companies are currently using for this initiative is driven from Orion's Notification API through "web-hooks" to pull data from multiple systems into one feed. Orion's big coding help at the event was to always have its people standing by to lend assistance.
New guru in town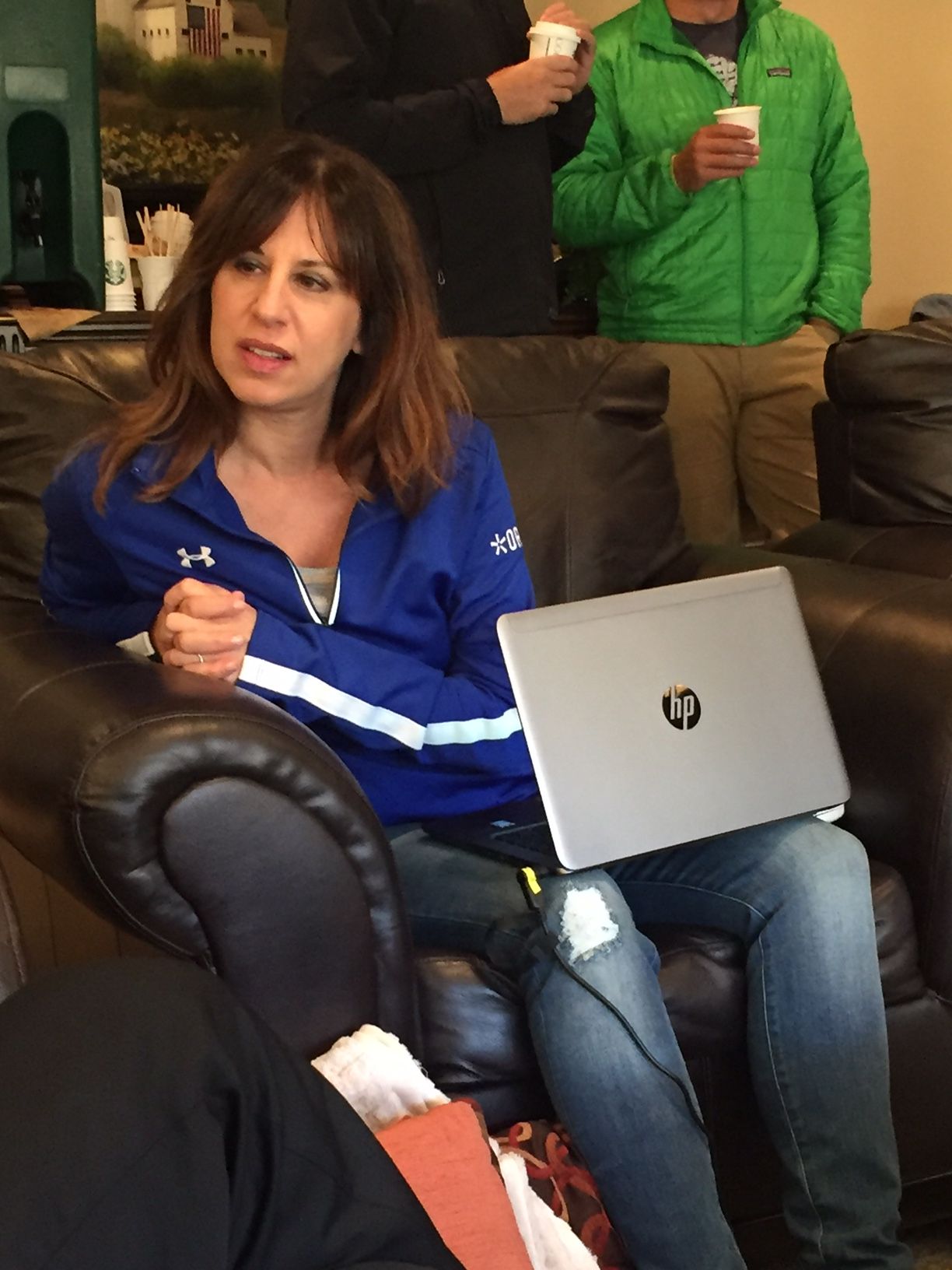 The highlight of these FUSE gatherings is invariably the hackathon, in which teams from different firms compete to create innovative pitches.
Judging the company pitches for the most outstanding "hack" was a celebrity panel of advisors, industry experts, broker-dealer executives and consultants, including Joel Bruckenstein of T3, advisor Tina Powell of Beacon Wealth and of the recently shuttered women-centric robo-advisor SheCapital, Billy Oliverio of United Planners, Michael Kitces of Kitces.com, Winterberg of FPPad, JD Bruce of Abacus Wealth, and Ryan Beach of CLS Investments. 
Triangulating this tech publishing duopoly, however, is a new player in the form of prodigious blogger and social media guru, Michael Kitces, who is now also running a regular advisor technology column.  Is there room for one more technology publisher?  We'll have to wait and see.  Michael Kitces blasts Investopedia for squeezing free advice out of RIAs and the advice super-site responds
Going for the Crystal
One "wow" factor hack that got the FUSE house buzzing was Orchestrate's use of Amazon's Alexa to automate, via voice recognition, various alerts in Orion and CRM, giving the attendees a glimpse of how artificial intelligence and voice recognition will soon run offices.
After serious consideration, the judges recognized the following winning pitches in these respective categories:
Best in Show – RIA in a Box (second year in a row for overall use of the Orion API, very visual and effective.)
Best Bang for the Buck – Redtail for use of open source code
Best CRM Integration – Laser App for facilitating CRM data access
Best Financial Planning Integration – Everplans, for estate planning
Best User Interface – Advisory World for use of data visualization
Best True Hackathon Contributor – Salentica for having a hacker mentality
Best Advisor Work Saving Application – Orchestrate for its Amazon Alexa integration
Best Use of the Orion API – Wealth Access for ability to share widgets across client portals
Best Custodian Integration – LPL for push notifications
Best Trading Integration – Fix Flyer for depth of integration
Best Newcomer Award – CAIS for first time efforts
Best Business Intelligence – SiSense for Amazon Alexa integration
Best "Midnight Oil" Hack  – Riskalyze for staying late all three nights
Best Concept Award, But Not Finished – Junxure for performance reporting
Best Swag Award – Salentica for water bottles
Each winning team was awarded a crystal trophy.
Open for business
Clarke explained to me why he was pleased to be able to sponsor and host the FUSE open source project. "FUSE creates the opportunity for a unique industry event that is all about the developers – the warriors that make advisor technology happen. Technology will always have things that come up and for all of us to better serve our joint advisor clients, we need to have a communication channel with other companies so that we can solve problems faster, know who to go to, and find partners interested in serving our common advisors."
Other than an early Saturday morning Park City side street parking snarl that brought a police presence and delayed the judging ceremonies by a couple of hours, FUSE was a well-oiled machine. No small feat given the logistics of feeding, boarding and entertaining 90 people in one large house and a few local hotels.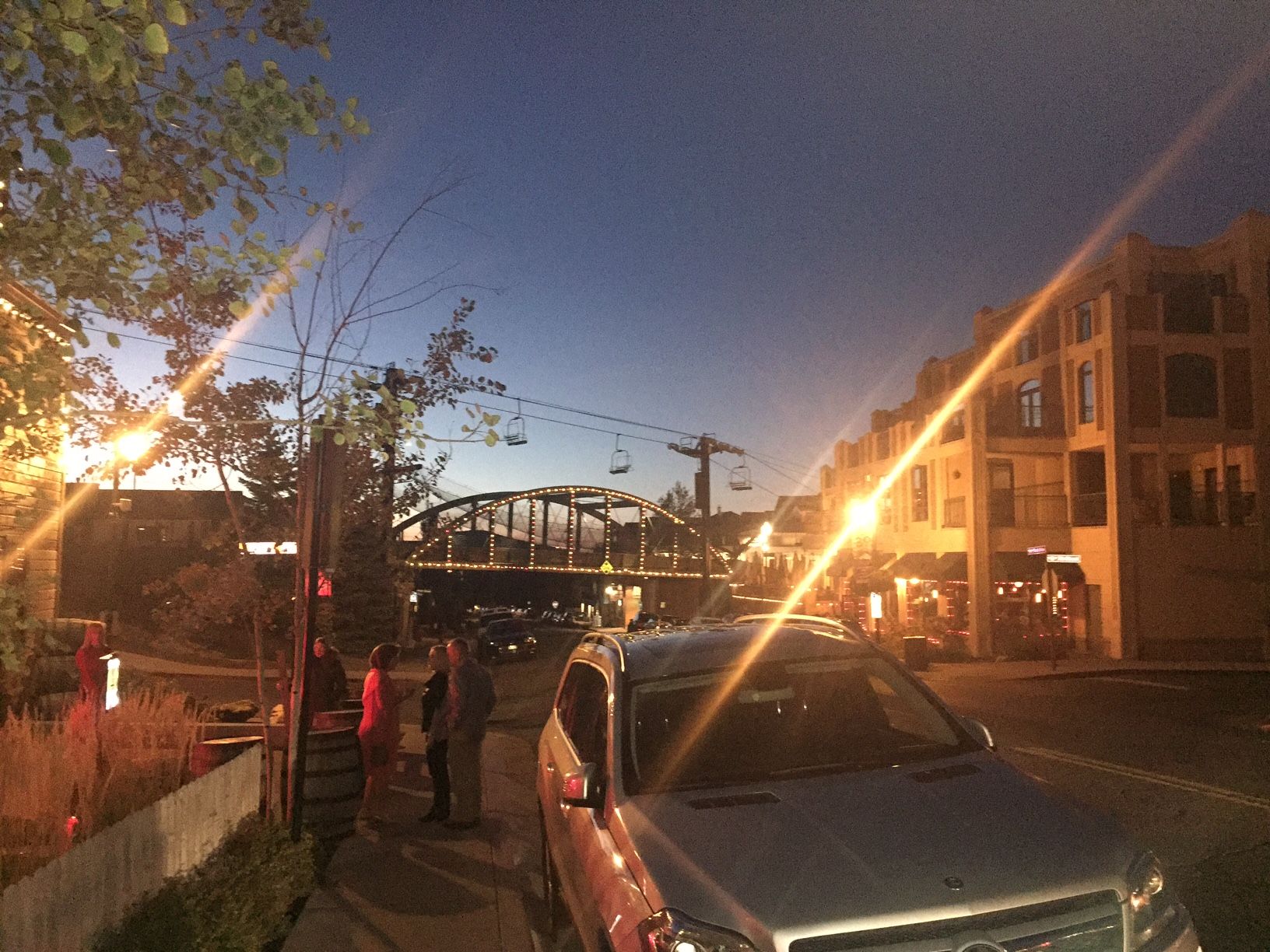 One reason for FUSE's collaborative, collegial vibe is the high value it places on the fun factor. Attendees, when not coding into the early morning hours, enjoyed all that Park City is known for, including mountain biking, fishing, golfing, and hiking venues.
Business analyst Duane Burnett of Junxure summed up the event the best. "FUSE is the only industry event where competitors get to spend quality time together with a real sense of camaraderie. We spent hours last night joking, talking with Redtail, finding ways to better serve advisors."
Here's a list of the companies that hacked a solution at FUSE:
TD Ameritrade, Trust Company of America, LPL, Riskalyze, Hidden Levers, Junxure, Redtail, Laser App, Salentica, Advisory World, Everplans, Trade Warrior, Prairie Smarts, Wealth Access, Morningstar, Orchestrate, ATA Risk Station, TRX, Fix Flyer, MoneyGuidePro, Advicent, CAIS,  NSR Invest, RIA in a Box, and SiSense
To learn more about what went on at FUSE, check out the many tweets on the #FuseUtah hashtag on Twitter.
Timothy D. Welsh, CFP® is president and founder of Nexus Strategy, LLC, a leading consulting firm to the wealth management industry, and can be reached at tim@nexus-strategy.com or on Twitter @NexusStrategy.
---
Mentioned in this article:
Kitces.com
Consulting Firm
Top Executive: Michael Kitces
Salentica
CRM Software, Document Management
Top Executive: Dave Ireland
FPPad.com
Consulting Firm
Top Executive: Bill Winterberg
CAIS
Manager Research
Top Executive: Matt Brown, CEO
Junxure
CRM Software
Top Executive: Greg Friedman
Riskalyze
Compliance Expert
Top Executive: Aaron Klein
---
---
Share your thoughts and opinions with the author or other readers.
Bill Winterberg said:
September 13, 2016 — 2:15 PM UTC
---
---