Why legacy firms that buy robos in haste show no signs of urgency after they take title
Too much hustle and ambition can be as harmful as too little, according Jasen Yang's closely argued analysis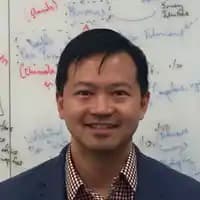 Jasen Yang: When 90% of financial institutions are 'figuring out our strategy,' the process is not working.
---
---
Mentioned in this article:
Wealthfront
Portfolio Management System
Top Executive: Andy Rachleff
MyVest
Portfolio Management System
Top Executive: Anton Honikman
---
---
---
Will Trout
September 2, 2016 — 9:55 AM
Great article, Jasen. You've answered the question many people are asking: what happens when the independent robos end up in the belly of the beast? The answer, as you say, is not much. I think your point that "looser coordination between business units can be more efficient than more coordination" is well taken. Of course, most large financial corporations don't work that way! The way I look at it, the real hitch for these companies in terms of adopting robo is realizing advice consistency across channels (rather than rolling out yet another digital channel)....perhaps more institutional flexibility will be the answer.
Lex Sokolin
September 2, 2016 — 12:21 PM
Thoughtful piece. I think you are right that in a way, incumbents should (1) try to do less upfront and (2) do it faster. And indeed this is a cultural issue that is very hard to change. Industry should be launching more attempts, all compliant and discrete, and doing so without as much media pressure. Check out for example E-Trade's roboadvisor or SoFi's wealth management arm. These wasn't as much navel gazing about those initiatives, now they are out, and time will tell how they adjust and change. The other point is that instead of shutting down, start-ups pivot. And they pivot a lot. So instead of shutting down an expensively-wound-up business unit if it doesn't work according to a 5-year plan, incumbents should flex the resilience and evolution skillsets that entrepreneurs use to survive. Maybe that's what ENV is doing?
Michael Hakerem
September 11, 2016 — 12:51 AM
Great thoughts, Jasen! The true disruption will come only from a cultural shift away from manufacture and distribute (1:Many) to a client-centric (1:1) focus. The greatest financial innovations and solutions are arguably wasted due to the inefficient delivery and constraints of products and product delivery. Finance needs the mentality and fortitude to do something exponentially special as done when the human genome was mapped, 3D Printers used to enhance real lives, and organs transplanted. Still an opportunity when the award-winning FinTech innovators thrive on the mantra of "the greatest sales or prospecting tools ever," or can make their advisor client base seem clever because they can review a family's plan 10 minutes before the annual review and seem fully engaged. Jasen, I can hardly wait to see Polly's next contributions!