Andrew Stern: We had a chance to be in a control position.
Brooke's Note: Perhaps the one place where Wall Street asserts its force of bare-knuckled spending power more than it does on the south end of Manhattan is the north end of Long Island. It seems like the perfect place for an RIA, but for various reasons related to seasonality, an urban office mindset and a nostalgic loyalty to stockbrokers who wear Aqua Velva, Christie Brinkley had to trek into Gotham to hear about her portfolio, if she wanted it done by a fiduciary. This article picks up on that theme and the brilliance of the breakaway from Lebenthal.
Andrew Stern and Carrie Gallaway, the namesakes of former Gallaway Stern Group, added a new twist to the old Watergate adage "follow the money" when they split from Lebenthal Wealth Advisors on July 1.
The advisors: new paradigm: 1. "Follow the money" 2. "Follow the UHNW to where they summer" and 3. "Acquire and keep it for yourself."
Stern, 41, and Gallaway, 40, and five other ex-Lebenthal team members to have removed to the swankier environs of Long Island's Bridgehampton society and are setting up shop in the same space they occupied as members of the Lebenthal team. See: What exactly lured a sparkling Morgan Stanley advisor and $1.2 billion to a retreaded brand name attached to a fledgling RIA.
The Hamptons, which is almost at the end of the long, and not the least winding, Long Island Expressway, was formerly farmland. But for decades it's served a playground for super-wealthy and socialites and media and business types who hope to be wealthier. It's a community that probably encompasses more investable assets per square mile than almost anywhere else in the world.
Christie Brinkley, Billy Joel and Jerry Seinfeld, to name just a few of celebs and a host of Wall Street heavyweights either have summer homes there or have taken up permanent occupancy in their sprawling waterfront estates, which are often reached via helicopters (a season round-trip pass could set you back $9,675 with a one-way ticket as little as $495 for a tricked-out school bus for much less, according to a May article in The New York Times.":https://www.nytimes.com/2016/05/26/fashion/summer-party-eat-hamptons.html?_r=0 .
Dynasty time
It's obvious why Gallaway and Stern would want this rarified client market all to themselves; the interesting part is how they were able to pull it off.
Thanks to technological advances, RIAs are rewriting the way they do business and structure their companies. Technology breakthroughs are giving small shops like Stern and Gallaway's the ability to compete with the big boys and girls.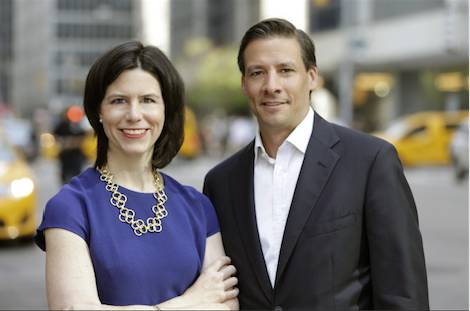 For the first time, the RIA now known as YorkBridge Wealth Partners, with offices in New York and Bridgehampton, is measuring financial performance using Advent/Black Diamond software of Jacksonville, Fla. and does financial plans using eMoney Advisor LLC of Radnor, Pa. and San Diego. See: In first major act as Black Diamond/Advent owner, SS&C Technologies hires operation chief of $14-billion RIA to fill new role.
When they were at Lebenthal, the team used the house software of its asset custodian, Stern says.
Now, Dynasty Financial Partners of New York serves as the all-in-one back office support company for Yorkbridge. Fidelity Clearing & Custody Solutions and Schwab Advisor Services of San Francisco are the new RIAs primary custodians. See: The inner orchestration of Dynasty, Addepar and Pershing/BNY Mellon it took to harmonize a $1.4 billion Merrill Lynch family office team.
That move charts a starkly different path from the way Alexandra Lebenthal put her family-named business together.
You could say she did it the old fashioned way. Lebenthal used her charms some swanky Midtown Manhattan office space and some head-turning hires to roll up a critical mass of New York financial advisors and their books of business. See: Extraordinary women awaken the RIA business, shepherd billions.
The initial big-name hire at Lebenthal Wealth Advisors in 2013 was Frank Campanale, who ushered in wrap accounts to wirehouses as a Smith Barney honcho. See: Why Frank Campanale put his E.F. Hutton dream aside to join an OSJ. Campanale left almost a year ago.
Campanale previously served at the original E.F. Hutton Consulting Group from 1975 to 2004 as CEO and chairman at E.F. Hutton & Co. Inc., where he had full responsibility for all business units. From 2007 to 2012, he ascended to the post of president, while retaining his CEO laurel. Campanale has strong experience in wealth management, but he may be best known for raiding high-priced talent to build up Hutton's wealth management unit.
He went on to resuscitate EF Hutton & Co. and acted as chairman and CEO from March 2012 to August 2013.
Campanale appeared set to do the same at Lebenthal. The firm expanded meteorically, culminating with Lebenthal's more recent hire of Barbara Yastine, ex-CEO of Ally Bank. See: After pocketing $5.2 million in 2014 comp as Ally Bank CEO, Barbara Yastine joins Lebenthal as Frank Campanale exits See: Why Frank Campanale put his E.F. Hutton dream aside to join an OSJ.
Mini-we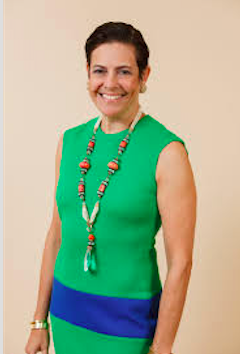 But disruptive technologies are taking a toll on Lebenthal's business model and Stern's and Gallaway's departure may be the coup de grace. They were acknowledged as the firm's best team.
In all, 16 out of 18 advisors at the firm have disappeared from the firm's website, according to AdvisorHub. Lebenthal Wealth appears to have shrunk like wool in the dryer.
Alexander Lebenthal is philosophical about the loss of Stein and Gallaway: The
fact that the big firms still dangle [recruiting] checks that seem to grow larger and larger doesn't make
it easier.
Lebenthal, co-CEO of the wealth unit, seemed to hint that a shuttering of the wealth unit was in play, according to a recent interview with AdvisorHub.
"We're evaluating what we're going to do with the rest of the business," she said about what's left of the wealth and family-office divisions.
Lebenthal Holding's legacy units related to asset management and debt and equity capital markets continue to thrive, she added in that interview.
No love lost
Stern and Gallaway say Lebenthal fully supported their breakaway with $750 million of managed assets. Asked what precipitated the departures, Gallaway offered a generic, but telling reply. "There were some management changes," Gallaway says.
Phone messages left at Lebenthal for Alexandra Lebenthal went unreturned. See: The 10 biggest RIA moves of 2015 and what conclusions to draw from them.
But one source close to the company says that Lebenthal's hands-on style and determination to maintain a traditional homage to Wall Street ways appears to have contributed to the departures. See: After pocketing $5.2 million in 2014 comp as Ally Bank CEO, Barbara Yastine joins Lebenthal as Frank Campanale exits.
Taking control
"One would presume when you hire smart people that you want a culture of change," the source said. "Otherwise you hire a bunch of younger people and tell them what to do."
Still, Stern insists that all is good with his former employer.
"We have a terrific relationship with the Lebenthal family and other leadership, but we decided to take control of our own business. We had a chance to be in a control position," he explained.
Lebenthal told AdvisorHub that part of the challenge in keeping talent relates to recruiting wars with larger firms.
"It is a very crowded space and you have to be constantly out there competing," she said in the AdvisorHub interview. "The fact that the big firms still dangle [recruiting] checks that seem to grow larger and larger doesn't make it easier."
---
---