Anne E. Robinson could be a change agent as Vanguard looks to its future -- one that may involve a rebrand.
Brooke's Note: If you are going to cover the giants of the RIA business, you cannot wait for them to send press releases announcing their evolution. That is just not how it works. But an action that might cause only a ripple in a small pond needs be scrutinized as a possible tsunami in the Pacific Ocean. That is why we looked hard at this Vanguard hire, which was announced as part of a routine press release. Everything about Anne Robinson's legal background made her appear straight out of central casting hire as Vanguard's top in-house attorney. But her business background in the context of Vanguard's increasing aggression and sophistication in the marketplace makes her, we think, newsworthy to a higher degree.
If you're looking for a clue as to Vanguard Group chairman and CEO Bill McNabb's direction as he navigates the rapids of the financial services industry, then look no further than his most recent executive hire. As the Malvern, Pa. firm's new chief counsel, Anne E. Robinson, who jumps on board later this month, looks to be more than just the company's lead in-house lawyer — she's also a change agent with special expertise in consumer marketing and branding of Wall Street-produced financial products — particularly credit cards.
After steadily expanding the company's reach into ETFs, Vanguard is now the second largest provider of those products and of actively managed funds. The company has also added brokerage services, variable and fixed annuities, educational account services, financial planning, asset management and trust services. See: An advertiser's chats from the Inside ETFs event and the Vanguard-versus-the-world chess match they depict.
Could consumer credit, a service traditionally the province of commercial banks, be next? Currently the company flies close to the ground in this area, offering a Visa Gold debit card to VanguardAdvantage account holders, along with a checkbook. See: As Fidelity divorces American Express, Schwab steps in to launch AmEx cards — with help from RIAs — as part of broader effort.
Bogle's successor, former CEO John J. "Jack" Brennan, laid the groundwork for many of the changes. F. William McNabb III served as his dutiful lieutenant and the keeper of Brennan's legacy once he took over the executive suite in 2008. See: Bill McNabb declares 'bull market' for RIA advice then downplays role of Vanguard Personal Advisor Services.
Dominance begets dominance
But McNabb clearly has his eye on his own legacy, and Robinson may be a big player rolling it out.
"Anne Robinson is an ideal addition to Vanguard's senior leadership team. Her expansive and varied legal experience in the financial services and consulting fields will be of great value to Vanguard and our clients," said McNabb in the statement announcing her hire.
Another indicator of McNabb's direction is his recent trip to Silicon Valley to probe his interest in innovation and robo technology. As reported by RIABiz, McNabb pointed to Google as a model for how his company hopes to use dominance to beget dominance.
"We are a technology company," he pronounced. See: Vanguard CEO says: 'We are a technology company' and hints strongly that robo-for-RIAs may be in the offing.
The statement, coupled with a hire from a cutthroat sector of the financial services industry, may not be a coincidence, says Will Trout, an analyst for Boston-based Celent LLC.
"[Robinson's] attributes would not generally describe Vanguard," he says. "Their business strategy approach has always been iterative, but they recognize a need to adapt to a changing environment."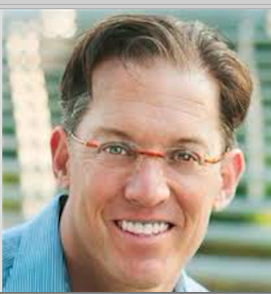 Most recently, Vanguard Group changed non-iteratively by becoming much more of a wealth manager and RIA under the Vanguard Personal Advisor Services brand. See: Vanguard virtual RIA's growth rate plummets from 50% to 32% with a staggering consolation — another $10 billion in AUM since January.
That said, the company has been in the advice business since 1996 as shown definitively by Vanguard in this document.
Commercial banking background
It's easy to see the value Robinson brings to Vanguard. But two company spokespersons cautioned an RIABiz reporter not to read too much into McNabb's latest hire. Both insisted the move was simply part of a long-term succession plan — in other words, evolution not revolution. Vanguard declined to make Robinson, McNabb or any other executives available for interviews for this article, but supplied responses to some questions.
"This was a planned succession," says Vanguard's public relations rep, Emily Farrell. "As you can imagine, Vanguard is at that age as a company that you'll likely see such retirements of long-time veterans."
To be sure, this hire has been in the works for a while. Robinson replaces Heidi Stam, who is retiring after almost 19 years with the company. Before joining Vanguard, Stam spent a decade policing investment managers at the Securities and Exchange Commission. See: Vanguard Group, set to gather $300 billion in 2015, is crushing it on every level but could it succumb to its own success?.
By contrast, Robinson has a decidedly different background, one that is firmly grounded in consumer banking. She arrives in Malvern from New York where she earned her stripes at Citi and American Express — and not just for her legal knowledge. Robinson has extensive experience in the loftiest realms of financial branding and marketing. In 2014, she defected from American Express to Citigroup's credit card business. In 2015, AmEx famously lost the credit card account of Costco Wholesaler Corp. to Citibank Visa. By then, Robinson was managing director as well as general counsel for global cards and consumer services at Citi.
1-800 — seriously?
If Vanguard plans to make a run at Citi, Capital One and American Express, then Robinson seems the logical candidate to lead the effort. But Vanguard spokeswoman Arianna Stefanoni Sherlock told RIABiz that Robinson's hire was just business as usual.
"Vanguard has long aimed for our senior leadership team to be a mix of homegrown and outside talent, and bringing Anne on, as we did Heidi many years ago, enables us to maintain that balance and benefit from external perspective."
Though Vanguard's brand is big and well-regarded, the marketing behind it has never been nearly as aggressive as smaller firms like Omaha, Neb.-based TD Ameritrade Inc. or New York-based E*Trade Financial Corp. — not to mention Vanguard's chief rival, Boston-based Fidelity Investments. See: E*Trade finds now the right time to launch its e-advice robo with an 'active' twist.
"It's been a long time since I've seen just an 800 number with a 'call us' marketing strategy from a big company," says Megan Carpenter of FiComm Partners, a Los Angeles-based communications firm specializing exclusively in the investment advisor business.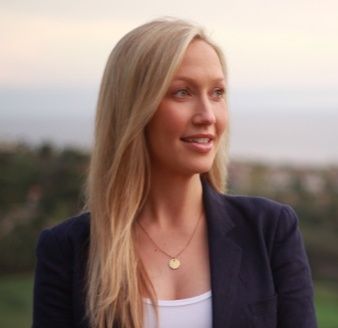 "Their website does not ask for my name or age. There appears to be no lead capture. The only call to action is an 800 number. It's a 1990s marketing strategy. Millennials are not the only demographic consuming information digitally —- everyone, right up to the boomers, are making decisions that way. It's not the future, it's how you have to market today." See: McKinsey: Robo-advisors have a cloudy future but 'virtual advice' delivered by 24-hour super-centers with experts and algorithms will win the day.
Stefanoni Sherlock takes issue with the notion that Vanguard has failed to live up to its online potential.
"We are very much a digital company (unlike our major fund competitors, we have no bricks and mortar)," she writes in an email. "The majority of our clients prefer to interact with us through a digital platform—we had 140 million visits to Vanguard.com in 2015 and the vast majority (90%) of our client interactions occur over the web or through a mobile device. Moreover, 30% of traffic to Vanguard.com occurs via tablets and phones, and that percentage is on the rise. And we will continue to invest heavily in digital capabilities."
But Carpenter says Stefanoni Sherlock's response reveals more than it resolves about Vanguard's lack of a digital mindset in its marketing.
"We manage inbound marketing on behalf of our clients. We answer questions real-time with hard data: number of customers originating from organic traffic; number of customers originating from the blog; highest performing lead capture campaigns; highest performing targeted emails; annual site visitors; client interactions online; and via mobile devices. The granular data is extensive."
Perilous lawsuit
Whether McNabb will plumb Robinson experience to advance the company's evolving marketing strategy remains to be seen. But Robinson is certainly up to high-level legal challenges, according to David Anderson, a headhunter and CEO at Vintage Legal LLC & CEO at Greenwich Executive Group LLC.
"In our business as executive attorney recruiters, we encounter many exceptionally talented attorneys on a daily basis," he says. "Anne Robinson stands out as exceptional, even in comparison to elite attorneys, practicing at the top of the profession."
That expertise will be put to the test: Vanguard already has one giant legal battle to manage — a monumental lawsuit from a whistleblower. Observers call the lawsuit a long shot, but it could be devastating to the company's business model if the case succeeds in court. The allegations boil down to Vanguard's alleged skirting of regulations intended to prevent corporations from avoiding taxes by executing intra-company transactions in a way that results in no taxable profit. See: Why Vanguard has proved impervious to a $34.6 billion whistleblower suit and why nobody's suggesting Vanguard execs should breathe easy.
Anderson adds: "In addition to her keen intellect and strong substantive legal skills, Anne has outstanding interpersonal skills. She is a thoughtful and polished professional that any leading company would be thrilled to hire. That's why we were not at all surprised to learn that Vanguard had recruited Anne. Vanguard is fortunate to add her to their team."
After graduating from Columbia Law School in 1994, Robinson became division counsel to Deloitte Consulting's venture capital and outsourcing team and was involved in the acquisition of several Arthur Andersen business consulting practices and the proposed separation of Deloitte Consulting from Deloitte & Touche. See: Why Deloite Touche talent is such a coveted building block at some esteemed RIAs.
ETF offense
For all her accomplishments, Robinson's hire at a halo-wearing company like Vanguard is the equivalent to a bringing a gun to a knife fight, skeptics say. Others point out that Vanguard's push into financial advice and marketing of advice may call for new regulatory approaches, particularly given the moving target of Department of Labor rule implementations. These days, RIA advertising is done at the peril of each human advisor — of which Vanguard has 400 — and poses a compliance concern. See: Advertising practices that can raise the hackles of regulators.
But while Vanguard is mostly playing offense — it's chewing up market share in the ETF, target fate fund, financial advice and 401(k) realms — the giant also has a giant-sized target on its back and must play defense as well, according to Trout.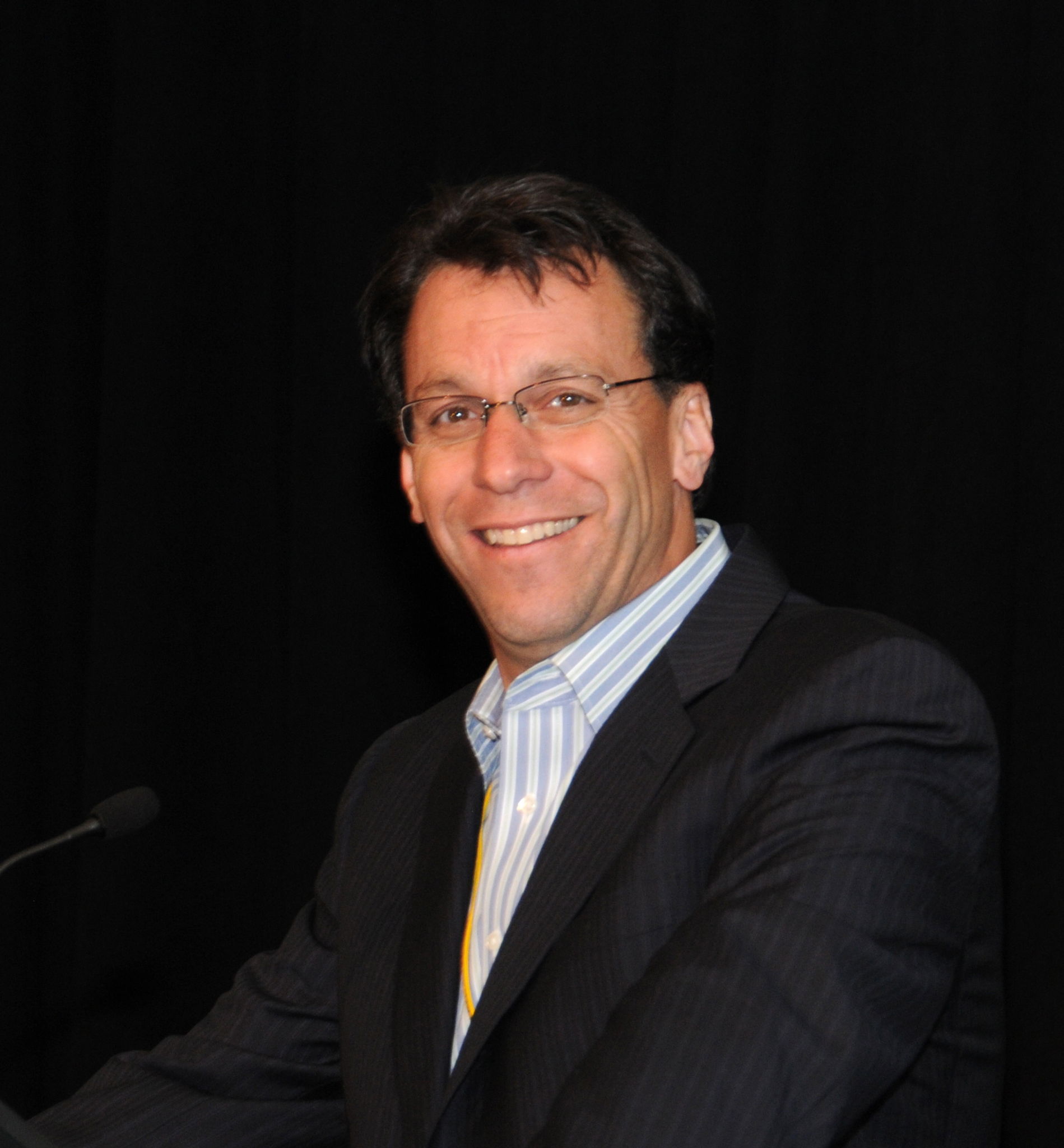 "ETF price wars heat up every day. It's a race to the bottom. They must think to the future," he says. See: RIA custodians charge steep new ETF-related fees that can range into the tens of thousands of dollars for big trades and advisors are working to deal with them .
In June, Fidelity Investments took Vanguard on — yet again — by lowering prices on their index funds. See: Fidelity launches new robo as Schwab's hits $8.2 billion in assets.
Changing or evolving?
"They may have to come up with a new message other than being a low-cost provider," says Tim Welsh of Nexus Strategy, a consulting firm in Larkspur, Calif. See: Schwab launches biggest RIA-targeted price war in years — but TD and Pershing say they won't play along.
But from a broader perspective, that perceived change of focus may be deceiving, according to Chip Roame, managing principal of Tiburon (Calif.) Strategic Advisors.
"Is Vanguard changing? Not really. Evolving? Sure. Forty-billion dollars of robo-advice AUM is still small relative to its AUM or even its net flows. I think they raised $140 billion net flows in the first half of 2016!"
As for branding, Welsh says: "So far, [Vanguard] is not trying to brand themselves. They don't need to. But what if they did? Vanguard is the one company that, if they really wanted to, they could own it all."
---
---
---