Nicholas Schorsch's purchase and disgorgement of Cetera was a PR 'dumpster fire' that may not have been fully extinguished.
Within about 12 hours of us publishing this article, Cetera cleared much of the murk by making it official that Roth is ut and Moore is in — as we said last Friday. Still, that just raises new questions that Lisa is working on getting answers to for tomorrow.
Brooke's Note: If you don't work for an independent broker-dealer, be grateful. It never was an easy business and it's only getting harder. How do you grow revenues? Recruiting is more challenging. Margins are thinner. Regulatory expenses are rising. New half-way house models are emerging in the form of OSJs and TAMPs. Most vexingly, RIAs just keeping getting better, soaking up advisors and assets never to cough them up again. In fairness, wirehouses have slowed their descent. And every once in a while a maverick investor like Nicholas Schorsch enters the picture to do their best imitation of a cat among the pigeons. That animal dissonance flared when Cetera's new owners assembled a new, turnaround-oriented leadership team hastily after the REIT entrepreneur relinquished the reins. Now it appears that the post-turnaround structure is gelling. But the solidification includes communicating with the 9,000 advisors it does not own but who share its destiny. Complicated. Anybody who owns a small business — or even a larger one — has experienced these kinds of leadership struggles. The scope of this one just demands more media attention.
Cetera is thwarting media attempts to discover who the next CEO of Cetera Financial Group will be, following a relatively open internal exchange indicating that a change was imminent.
Friday, RIABiz reported that Cetera CEO Larry Roth would be replaced by former LPL Financial president Robert Moore. See: Sources: Larry Roth is out at Cetera, supplanted by ex-LPL president, Robert Moore.
Internal memos from Cetera and a flurry of articles from trade publications ensued. Most striking among the Cetera communications was an email to advisors admitting that the firm is considering making a change but isn't ready to announce it yet. The memo was leaked Monday by Financial Planning Magazine.
The communication gap on Cetera's part may reflect a misunderstanding about the way information should flow from a company to its independent advisors and to the media.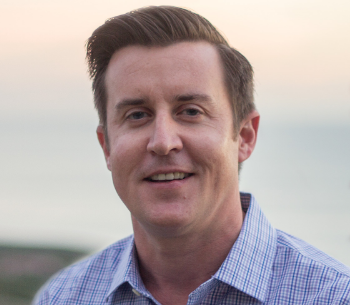 "Many people falsely assume that it's only PR if you put out a press release. The fact is that the second you mass email your company or otherwise send any … communications, you must assume that those communications will be made public, and think of the ramifications if they do," writes public relations executive Jason Lahita, co-founder of FiComm Partners.
"In this case, advisor pressure or no, an internal notice should never have been sent if they weren't prepared for it to leak — unless, of course, a strategic leak was part of the plan."
Repeated requests to Cetera asking for comment for this story went unanswered.
What's the story?
As the demand for information outstrips supply, speculation reigns as to Cetera's future, as evidenced by trade headlines like "Who's in Charge at Cetera?" (ThinkAdvisor) and "Cetera advisors in the dark after report that CEO Larry Roth will be replaced by chairman Robert Moore" (InvestmentNews).
In an Aug. 30 article in ThinkAdvisor, Jon Henschen, a recruiter with Henschen & Assoc., gave it his best guess.
"Perhaps the private equity firms that now own Cetera are clashing with [Roth], who is known to have a strong personality and wants things to be done his way. There could have been a falling out." The key private equity firms invested in Cetera include Eaton Vance, Fortress Investment Group and Carlyle.
The recruiter suspects an announcement clarifying the matter may occur in a week or so.
Adding to the air of mystery is why, exactly, Roth is being replaced, as he has no known managerial deficiencies or bad blood with advisors or fellow managers.
One rationale proffered to RIABiz from sources, is that the firm wants to be free of any association with the old Schorsch regime. Roth joined RCS Capital Corp. in 2013, where he headed up broker-dealer Realty Capital Securities. In 2014, when Schorsch's firm bought Cetera, Schorsch asked Roth to be CEO. See: Why exactly Valerie Brown is out of a job at Cetera — and Larry Roth is in.
All-star board
Then again, it could just be a case of too many chiefs in the C-suite.
An InvestmentNews article, also published Tuesday, quoted a portion of the leaked memo, one that was read aloud to a reporter over the telephone.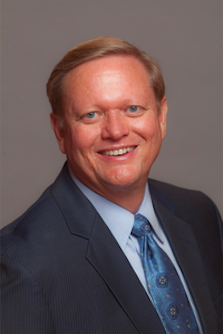 "We have been exploring certain potential future options for our leadership structure as we entered the post strategic transformation phase of development for our company. We expect to be able to provide clarity on this within a matter of days."
Cetera board members tussling with this leadership are an all-star crew, many of recent vintage. New members include Mary Cranston, retired senior partner and past chairwoman of Pillsbury Winthrop Shaw Pittman LLP an international law firm; Robert Dineen, who most recently served at Lincoln Financial Network as vice chairman; and Edmond Walters, who was most recently CEO of eMoney Advisor LLC.
The three join four existing board members: Moore, the non-executive chairman; Michael Kaufman, principal at Redwood Capital Management LLC; David King, managing director at Fortress Investment Group; and Roth, who is still the CEO of record at Cetera.
Hardest on the kids
Amid all this hoopla, one thing is certain: Cetera advisors remain in the dark.
"I have not heard anything," wrote Randy Long, managing principal of SageView Advisory Group LLC, Monday.
Financial Planning quoted one advisor who interpreted the incomplete content of the memo from Cetera to its advisors as saying: "So, mommy and daddy aren't necessarily getting a divorce, but we are talking about it."
In the meantime, the industry looks on trying to make sense of the puzzling situation.
"It's odd behavior and feels unsettling to the advisors," writes Mindy Diamond, president of Diamond Consultants in an email. She speculates that Cetera executives wanted to send a calming memo to its people to counteract the media frenzy surrounding the power shift.
Second thoughts wanted
Given Cetera's drubbing at the hands of the media during its bankruptcy proceedings, PR considerations should have taken a higher priority, says Lahita. See: What the Cetera takeover means and why the non-RIA, product-through-the-pipe direction in the hands of a hard-hitter is an eyebrow raiser.
"Given the absolute PR dumpster fire that has been raging around Schorsch, and which unfortunately scorched Cetera by proximity, this should have been thought through a bit more carefully."
Before joining RCS, Roth was CEO of AIG Advisor Group. Roth replaced Valerie Brown at the helm of Cetera. See: Why exactly Valerie Brown is out of a job at Cetera — and Larry Roth is in.
In November 2014, an accounting scandal rocked American Realty Capital Properties Inc., one that impacted all of the connected companies. Schorsch is no longer a part of the daily operations at the firm. RCS Capital Corp. declared bankruptcy in July 2015 and emerged in May, rechristening itself Aretec (Cetera spelled backwards) and bringing Moore on to serve as board chairman.
Moore, who was a LPL Financial from 2013 to 2015, took the title of non-executive chairman in May.
Last week, two sources told RIABiz that Moore will be named CEO of the firm. More recently, one of those sources says it appears nothing has changed. The source is unsure what's keeping company officials from making that officially public.
---
Related Moves
March 11, 2021 – 11:49 PM
---
---
Mentioned in this article:
---
---
---
Bear Claw
September 1, 2016 — 12:01 AM
Cetera was once a good place for a certain type of advisor to call home. Now, the public doesn't know what the hell is going on over there, and that includes the people who work there. It's one thing to be stuck in that situation because you are there. It is another to consider schlepping over there when there is no proven hand on the rudder. The last three CEOs are out the door and apparently no one else is terribly sure they want to go through the turnstyle.