News, Vision & Voice for the Advisory Community
Two years into his venture, Mike Di Girolamo tells what went into effecting his mouthwatering second chapter
August 3, 2016 — 5:28 PM UTC by Guest Columnist Mike Di Girolamo
Brooke's Note: One version of the American Dream says that you grow up and move into a picket-fenced home teeming with family life. But that's just Act One. Act Two is about retiring early and moving to a paradise-like, soul-expanding realm and pursuing a dream vocation. The new vocation, unlike the day job, demotes the sheer need to earn a dollar and promotes the more elevated goal of centering your soul. Implicit in the promise of the RIA business is that a cerebral and caring financial advisor is best suited to help investors navigate toward those goals. But how often do people in the financial advisory business practice what they preach in living out dreams? Scott Leonard is almost the exception that proves the rule that it almost never happens. See: RIA on the waves: Scott Leonard's three-year adventure running his practice from a sailing ship at sea. Yet truly, Mike Di Girolamo, who headed Raymond James's RIA custody unit for a number of years is picking up the slack. Mike was always well-liked and loved because he treated people as people foremost. I know because he even treated reporters that way — whether articles slanted his way or not. So we are pleased and flattered that he allowed himself to be convinced by one reporter to channel his inner Peter Mayle and write this do-as-I-do article as a bit of a send-off from the RIA family — but hopefully not a goodbye.
How does a brokerage exec retire at 55 and move to Italy to start a vacation cooking program?
It started on a train ride from Milan to Rome in the fall of 1988 — the first of what became many visits to Italy. I remember staring out the window as we passed through the golden wheat fields in Tuscany and feeling an immediate connection with the country. I felt in my soul that I belonged in this land of my ancestors. It was a deep affinity that's difficult to explain and perhaps impossible unless you connect with your immigrant heritage. I think it came from the pride in being Italian that had been instilled in me since childhood; all four of my grandparents immigrated to the United States from Italy between 1910 and 1912 (my father's parents were from Colliano, a small town south of Rome near Naples and Sorrento. My mother's family was from Lanciano on the opposite coast in Abruzzo.)
Or perhaps it was the lack of sleep on my transatlantic flight days before, but I knew on that train that day that I would live in Italy one day.
But first, I had a career to build back in the States.
When I was 30, my father died suddenly at the age of 69. He had delayed his retirement partly because he liked what he did — he was a pharmacist — but also because he worked to support and raise a family of five kids. He had just started to slow down and plan some extensive travel with my mother when he died.
While he had led a full life, the lesson for me was clear. I would make the most of opportunities for travel and adventures and I would set a goal of early retirement.
Boca Raton revelation
I began my career at Raymond James Financial Services Inc. in 1984, right out of the University of Florida, and ended up working there for 31 years. I started out as an associate and auditor in its Investment Management & Research (IM&R) division, progressing from there to chief compliance officer finishing up and as managing director after creating the Investment Advisors Division. (While at Raymond James I attended the Securities Industry Institute at the Securities Industry Institute and Aresty Institute at the Wharton School.) See: Raymond James launches a separate RIA unit and appoints a former Merrill Lynch breakaway to head it.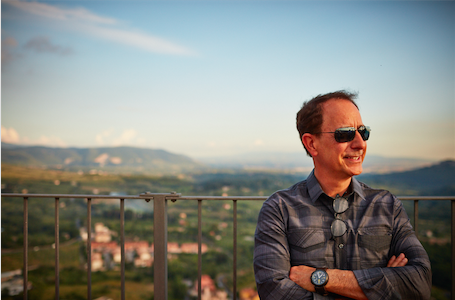 My father died suddenly at the
age of 69. He had just
started to slow down and plan
some extensive travel with my mother
when he died.
I was either lucky or blessed — probably both — to have grown with the same firm. The growth of the St. Petersburg, Fla.-based company provided tremendous opportunities and also rewards. However, working for the same company and basically in the same career also left me a little bored and with a desire to do something else, something that was very different from the investment business. See: Ray-Jay RIA event produces how-I-did-it talks from four high-achieving RIAs.
But there's more to it than garden-variety restlessness. I can think of several times sitting in a lobby bar of some fancy hotel at a conference or vacation and hearing gentlemen in their 70s talking about who they were when they ran this or that company or division, as if that was the only identity they ever had. It became clear to me at a hotel in Boca Raton that I would never become one of "those guys."
What's my number?
I learned from my mentor and boss of 20 years of my career to plan for retirement and go out on your own terms and at an age young enough so that you can be active and actually enjoy retirement. I set an aggressive goal of retirement by 55. I'm not sure I believed it, but once I told a few of my closest friends and family members, I knew I needed to make it a reality.
In my early 40s I read the "The Number," by Lee Eisenberg, which was about planning for your retirement. When I bought the book, I was looking for the dollar amount I needed to retire on comfortably. But maybe more importantly, the book gave me ideas on how to define retirement in addition to the financial aspects of retirement. I began looking at not just what amount of money I needed to retire but also what I would be doing in retirement. For me, retirement would not be golfing and fishing but something that I was passionate about, enjoyed and found fulfilling on many levels.
Oh, and I just might want to make some money at it. When I finished the book, I wasn't sure what that passionate next "job" was going to be or how I would define "retirement." See: A refresher on how an advisor should approach the needs of clients as they near retirement.
Weathering the crash
What I figured out at an early age, thanks to the advice of a financial advisor in the Pacific Northwest, was that my retirement would be more impacted by what I saved in the first ten years than the last 30 years, or something like that. The point I took from it was that I needed to maximize every possible contribution to my retirement plans and save on top of that. I got into the habit of saving 50% or more of year-end bonuses that were based on company and personal performance. I also took advantage of every opportunity to purchase company stock at a discount, exercise incentive options, profit sharing plans, etc.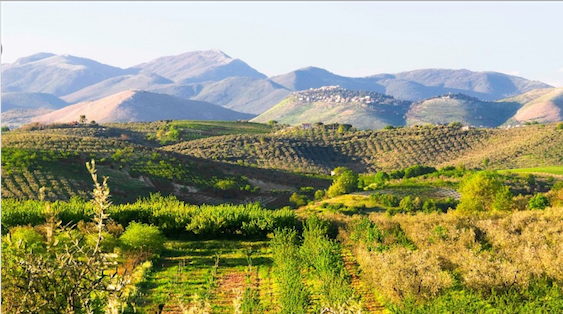 For my 50th birthday, I spent
a month in Italy. It was
exhilarating, exhausting and totally fun. It
was then I realized I could
spend a long period of time
in Rome and the surrounding area.

While 2008-'09 took a bite out of everyone's investment portfolios, once the markets rebounded, I could envision how a diversified portfolio that was well managed and left intact to grow could provide what I needed in my retirement and allow me to "retire" in my mid-50s. I use a professional financial advisor with Raymond James to advise me and handle both investment and financial planning. See: Why the industry needs to accept some blame for 'flaws' in PBS Frontline's 'Retirement Gamble'.
When we ran hypotheticals, on multiple occasions, it got me comfortable with the idea of cutting the cord and becoming an entrepreneurial retiree at 55. Frequently, those of us in the financial services profession speak to clients about retirement planning, setting and achieving savings goals, risk orientation, wills, trusts, insurance, etc. However, unless you actually do it, or get an advisor that holds your feet to the fire and pushes you to do it, you won't get there. See: Why the 56-year-old scion of Wall Street barons is 'broke' but unforgiving toward the financial advisors who might have kept him rich.
Too often I have seen nice advisors or financial professionals handle their own planning last, not do it, or just do it too late.
It wasn't really until the age of 50 that I began trying to figure out how to do something I was passionate about, something that would keep me engaged and also make some money to reward my effort. Over the years, I had developed passions for food, cooking, travel, wine, art, and, of course, Italy, while also building a strong skill set for event planning from years planning Raymond James conferences and trips.
My developing love for cooking spurred me on to attend two vacation cooking programs in different parts of Italy. I loved them! I honestly had no idea when I took them that I would start my own.
Italian, too
For my 50th birthday, I spent a month in Italy. I rented a large villa in Sabina, which is in the countryside northeast of Rome, and invited friends and family for the whole month.
It was exhilarating, exhausting and totally fun. It was then I realized I could spend a long period of time in Rome and the surrounding area. I had always considered myself very Italian and that month sparked my interest in finding my "long lost" relatives in Italy.
After my return to the United States, I happened upon an article about people who obtained their Italian citizenship by dint of their ancestor (jure sanguinis), i.e. a father or grandfather born in Italy, while maintaining their U.S. citizenship. I obtained my Italian citizenship within two years. The search for long-lost relatives would have to wait!
Something else I gained during that month-long vacation was the contacts with people who would later become my business partners in my new retirement venture, La Cucina Sabina, a luxury vacation cooking school on 150 acre estate located on a bountiful olive orchard 30 minutes northeast of Rome. In addition to meeting my future partners, we decided to use the very same large villa I had rented to host our program and guests. See: How my mother-in-law steered my career from Olympic swimming in New Zealand to fee-based advising in the US.
I don't think I came up with the idea to actually set up a vacation cooking school until three years before we did it. It would be another year of analysis and thought before I made the decision to do it.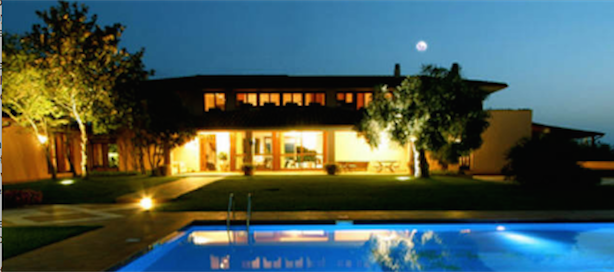 We decided to use the very
same large villa in Sabina, which
is in the countryside northeast of
Rome, I had rented to host
our program and guests.
Once I made the decision, we had two years to do it based on a business plan I put together. The work and fun began.
I am the host so while I don't teach the cooking, I'm in and out of the kitchen as needed, serve Prosecco to guests during the lesson, eat meals with them that they and our chefs prepare, accompany them on many of the tours, wine tastings, etc. I primarily handle the sales, marketing, hosting, site and itinerary selections and am the CEO. I live on property about 50 yards from the villa. We have three apartments on property. This year I will return to the States twice because I still have my house, in St. Petersburg, Fla., friends and family there. I also can more easily market and network while I'm in the United States.
Negotiating in two languages
One tip about creating a business plan, regardless of how good your financial analysis skills are: have a third party work with you on projections to avoid being biased by your own personal emotions and desire to make a business or life change. I was happy I had a friend with a chartered financial analyst designation set up all the business plan projections. See: LPL bags a big Ameriprise advisor-under-RIA after CFA pursuit 'opened my eyes'.
Perhaps the most difficult part of the process wasn't the decision to make a big change, retire after 30 years with the same company, move across the Atlantic to Europe, etc., but negotiating the deal with business partners across the Atlantic.
Negotiating a business deal with potential partners can be a challenge and frustrating under the best of circumstances. Add time differences, language, cultural, age and experience differences and the result is six to nine months of negotiations involving accountants and attorneys in both the United States and Italy to advise you on everything from corporate structure, partnership agreement, taxes, lease and of course liability. See: Mark Hurley's new report analyzes the pathology of the aging RIA and the illiquidity it exacts.
Startup legal expenses were way under-budgeted.
Not retired, redirected
Now that I am into the second year of running a new business and living in Italy, I have a much better perspective on just how big a change it was. Fortunately, family and friends were very supportive. While most were disappointed at the physical distance between us our move made, all were excited and happy about the opportunity and potential for great experiences.
The decision to make such a big change was no doubt made easier because I have been single for many years and so really did not have to "win over" anybody's approval. That eliminated a lot of stress. It was primarily my own self-created barriers based around fear of the unknown and failure. While failure has never been an option, one always has to plan for the what-ifs.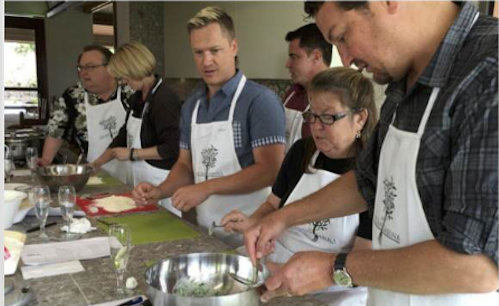 I love creating WOW experiences for
people, introducing them to food, culture,
art, history and people they never
would have experienced on their own.

Fortunately, as mentioned above, my retirement was well planned for and as long as I didn't eat — pardon the pun — into retirement assets for this venture, I'll be fine in later years. Worst-case scenario, I have had many consulting offers which I can do from either Italy or the United States. Sometimes you don't completely know your value and abilities until you make a change.
People frequently ask me how I like retirement and living in Italy. My first response is that I'm not retired, but rather redirected. I don't feel retired and in fact many days I put in more hours than I did when I was in a corporate job.
The difference is that now it's for me. I love creating WOW experiences for people, introducing them to food, culture, art, history and people they never would have experienced on their own. My satisfaction and enjoyment is derived from creating unique experiences for others and seeing and hearing the delight that people express.
Many things about living in Italy are better, some things are not. Some things are different than in the United States. Differences are not necessarily good or bad, but best accepted as just different. A change is about experiencing something different, otherwise it's not a change. I'm still excited every day about the change, the opportunities, cultural exploration, travel experiences and all the amazing people I have been blessed to meet.
I have to admit that being around so much great food and wine has resulted in a slight weight gain. Not only am I living in a country with a focus on natural, fresh and well prepared foods, I am surrounded by it during my hosting duties. Even when I am not eating at our villa during a cooking class or tour, my visits to the grocery store are a little like Christmas.
I am constantly finding things I have never eaten that I can cook for the first time at home. Recently I made Seppia, a sort of big squid with its own black ink that's wonderful with spaghetti and an amazing black sauce. One Euro espressos, two euro gelatos are hard to pass up. Evening walks around piazzas in hill top towns, hikes through olive groves, national parks and exploring undiscovered towns in Umbria are pretty hard to beat. Crazy drivers, parking a large SUV, confusing local laws and graffiti are things I could definitely live without. All in all, the differences balance out to a great experience.
Mike Di Girolamo is managing director and host of La Cucina Sabina LLC. He can be reached through his website http://www.lacucinasabina.com, mdigirolamo@lacucinasabina.com, at +1.727.560.7430 or at +39.333.539.7803.
---
Mentioned in this article:
---
---
Share your thoughts and opinions with the author or other readers.
Paul Damon said:
August 11, 2016 — 7:54 PM UTC
Great "Brooke's Note", Brooke. Thanks for sharing your inspiring story, Mike. As they say, "In gamba"!
---
---