Cetera has annointed Robert Moore [seen here in a 2014 photo] its post-scandal standard-bearer
Brooke's Note: We originally published this article on Friday. As Tuesday begins to wane, official word on the matter — either a confirmation from Cetera of what we hear from our sources about Moore replacing Roth, or a denial — remains elusive. Cetera has reportedly sent out internal communications confirming at least that leadership changes will be announced soon. In the meantime, Lisa Shidler is working on a story about the Cetera leadership state of limbo itself that we hope to publish tomorrow.
Cetera Financial Group CEO Larry Roth is out and the chairman of its board of directors, Robert Moore, will assume that role, according to two separate sources with knowledge of the firm, who asked not to be identified.
A spokesperson for Cetera did not immediately respond to a request for comment.
The power shift isn't a complete surprise given the ongoing woes of Cetera's parent company. In November 2014, an accounting scandal rocked American Realty Capital Properties Inc. that impacted all of the connected companies. RCS Capital Corp., an investment firm, was one of the companies owned by RCAP. RCS Capital Corp., which purchased Cetera in 2014, declared bankruptcy in July 2015 and emerged in May, rechristening itself Aretec (Cetera spelled backwards) and bringing Moore aboard to serve as board chairman. See: After selling Hatteras Funds for $40 million last year, the original owner buys it back from scandal-torn RCS for $5.5 million.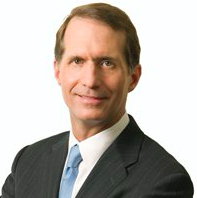 This isn't the first shuffle for Roth in recent months. In January, WealthManagement.com reported that Roth stepped down as CEO of RCS Capital with the understanding that he would continue to serve as head of Cetera, with its 9,500 advisors. The shuffle, according to Cetera in an SEC filing, had nothing to do with a disagreement with the company or its board of directors. According to the article, Bradley Scher, an independent director and chairman of the executive committee, took over as CEO.
Heir unapparent
Moore was best man, but not the groom, at Cetera's IBD rival LPL Financial, where he was president from 2013 until 2015. See: Cetera raises its strategic profile to 'baby LPL' status with MetLife deal. Moore was widely handicapped to step into the CEO spot, but that did not happen. When Moore left the Boston-based company, he became Cetera's chairman of the board and also CEO of Legal General Investment Management America, an asset manager based in Chicago. Moore's LinkedIn page still lists him as CEO of LGIMA. See: Robert Moore walks from LPL Financial president role for new gig, but Dan Arnold softens the blow by filling the void.
RCS Capital founder Nicholas Schorsch appointed Roth, former head of AIG's Advisor Group, CEO of Realty Capital Securities, the broker-dealer business in 2013.
He named Roth CEO of Cetera Financial Group in May 2014. See: Larry Roth has AIG playing offense again in the advisor game. Schorsch is no longer a part of the daily operations at the firm. See: Nicholas Schorsch invites 500 reps to NYC to kick off a 25-city barnstorming tour aimed at easing fears.
Outwardly, it's been all smiles between Roth and Moore since. But industry observers spotted a warning flare earlier this month when the two men jointly authored a column published in InvestmentNews entitled, "Key principals to guide corporate governance procedures for the IBD space."
"A reflection of this can be seen in our formation of an entirely new board of directors, as well as the naming of a non-executive board chairman," read the column. "These changes are among the first of what we hope will be many concrete steps that will enable us to rebuild our corporate governance procedures from the ground up."
Such communications typically emanate directly from a CEO. Even so, observers say, the article wouldn't have been noteworthy had it been written immediately after RCS emerged from bankruptcy.
Neither Moore nor Roth have responded to requests for comment via LinkedIn.
Painful associations
At the time, observers questioned whether it was in the firm's best interests to go forward with Roth, given that he was a Schorsch appointee, and floated Moore — free from of any whiff of scandal by association — as the person best positioned to overhaul the broken company. See: Nicholas Schorsch invites 500 reps to NYC to kick off a 25-city barnstorming tour aimed at easing fears.
In January, Cetera's parent company filed for Chapter 11 bankruptcy after reaching deals with a number of creditors. Two months later, the company sought a pre-packaged Chapter 11 bankruptcy in an attempt to restructure the holding companies' terms with RCAP creditors, in a move thought to push Cetera closer to becoming an independent entity separate from RCAP. In June, Aretec became an independent and privately held company serving as a pure holding company for Cetera Financial Group.
As part of the reorganization, Cetera plans to shut down two of its broker-dealers, VSR Financial Services Inc. and Investors Capital Corp., this fall, officials said earlier in the year. See: Wirehouses will create their own independent models, Tiburon report says.
---
Related Moves
March 11, 2021 – 11:49 PM
---
August 19, 2020 – 2:18 AM
---
October 5, 2018 – 7:40 PM
---
---
Mentioned in this article:
---
---
---
Casual Observer
August 26, 2016 — 7:18 PM
Do Right
August 26, 2016 — 8:38 PM
Your readers, RIAs who, above all, care about what is in the best interest of their clients, would be in good company with Mr. Roth. The author of this article clearly has no concept of the character of Roth who is among the top percent of executives in the BD business in terms of ethics, honesty and vision. Roth saved Cetera from the former parent's ills with integrity. Don't cross your lines here. You don't site your source; perhaps he doesn't find himself in the same esteemed company.
Lisa Shidler
August 26, 2016 — 11:53 PM
Hey guys, Interesting comments. We are certainly planning to continue looking into this and hope to talk to Larry Roth in the future. I'm sure he has lots to share and there is no question he has an impressive past which we delved into in the article. We also mentioned that he joined RCS, an affiliate of RCAP in 2013. While the accounting error was with RCAP it did impact all of the companies.
Embarrassed for RIABIZ
August 30, 2016 — 6:55 PM
This is a really great piece of fiction. So obvious that Robert Moore planted this article in an attempt to humiliate Larry Roth. Mr. Roth is one of the most honest, elegant and smartest men that I have ever met. His integrity is above reproach. RCS was always the problem as were Nick Schorsch and his inner circle of people. You really missed your mark here. Any coincidence that both you and Robert Moore are from Indiana BTW?
inaccuracies seem to abound in this article
August 26, 2016 — 9:31 PM
Wasn't it Vereit/ARCP that was the Schorsh company with the accounting scandal and not RCS Capital? And didn't Lightyear own Cetera in 2013. Seems like pretty shoddy hack reporting. embarrassing for RIABIZ.