Betterment has gone from placards atop NYC cabs to fusion with Uber's ubiquitous mobile app.
Brooke's Note: Uber was recently valued at $62.5 billion — or more than Ford and GM combined. The one threat to the San Francisco-based virtual cab company can be summed up this way: human nature. It has called on Betterment as a means to fight that problem. Uber's success relies not on a great leap in computer engineering but rather a great leap in re-engineering the way that people work. At Uber, drivers work when, where and how long they want to with no boss and no cash flow problems. Drivers can cash out up to five times a day. The problem for Uber is that human nature wants all the convenience and liberty of driving for Uber but also all the compensation of having a grinding employment situation where the job owns you — not the other way around. One way that that happens at dark satanic mills is with retirement plans. The idea that Uber could provide the same retirement benefit to drivers who drive 10 minutes a month or 10 hours every day seemed impossibly out of reach — until it signed on Betterment for anytime, anywhere, no minimum, free-for-a-year IRAs. Is this a false benefit? Not necessarily. We all know that the Achilles heel of most retirement investing is not investing early and often enough. Uber drivers, who live and die by GPS screens, will now have one on the same app that shows just where they are en route to retirement. Thinking it through, I think there are at least tangential lessons for any RIA imagining a future of serving millennials who are so demanding in some ways when it comes to life experience, and so forgiving in others, like absolute materialism.
Betterment will provide Uber drivers with free individual retirement accounts — on their Uber mobile apps, naturally — in a deal announced this morning.
The arrangement comes as Uber Technologies Inc. faces a significant strategic obstacle — the discontent of its legion of 1099 contractors who keep the company on the road.
That driver discontent splashed into the open on the same day as the Betterment deal was made public — as Uber executives revealed to investors that the company had recorded one of the most heart-stopping losses in start-up history — $1.2 billion of red ink during the first six months of 2016. Uber referred to the problem under the rather obscure term — "driver subsidies."
The root of those subsidies is a breakdown in Uber economics. Uber slashed fares in a bid to maintain market share in the face of competition from Lyft and others. "That change means a rider now pays $11.25 for a formerly $15 ride — but the driver magically pockets $12," writes Forbes in an article
Riders pay 25% less than they did under old UberX fares. Uber's concession was to pay 80% to of the original fare — a small consolation for drivers and a steep price for Uber to pay.
Neither Betterment nor Uber would go into great detail about the new alliance, but it appears that the hail-a-ride app maker will absorb some of the costs in providing this perk. For drivers taking advantage of Betterment's offer, the first year's fee will be waived. After that, drivers will pay Betterment's usual fee — about 25 basis points.
Uber declined to say whether it vetted other robos or whether this deal is exclusive, but there are no other IRA providers for the firm at present and none are contemplated in the near term, according to a spokesman. See: Why a $23 billion San Fran-based RIA has doubled its square footage in NYC.
For Betterment, a robo-advisor with $5 billion of assets under management, the benefits of this deal are immediately evident, says Megan Carpenter, cofounder of Ficomm Partners LLC in Los Angeles.
Front and center
"This is a massive marketing coup for Betterment. When you think about aligning Betterment's messaging with their target investor profile, it doesn't get much better than this deal." See: Betterment jumps headlong into the 401(k) business spurred by a conviction that even Vanguard Group is unfriendly to investors in this arena.
New York-based Betterment has done deals with other Silicon Valley companies. It can be found, for instance, on Google's internal website (Palo Alto, Calif.-based Wealthfront Inc. also has a deal with Google). See: Wealthfront's advice is now an employee benefit for Google employees' non-401(k) savings.
But this deal has more oomph in that Uber will promote Betterment's offering to drivers and keep it front and center on the app. The deal is also enhanced by the fact that San Francisco-based Uber, which is within a stone's throw of numerous Silicon Valley robo-advisors, chose the East Coast robo as a partner. See: April Rudin taxis in to Betterment HQ to see how the robo-advisor will fare.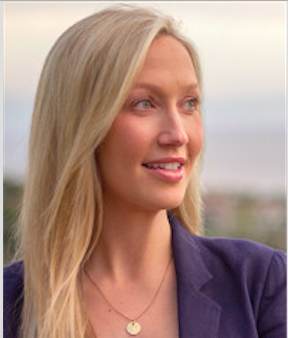 Megan Carpenter: These drivers live and
breathe on mobile devices … and
they aren't likely to have better
retirement plan savings options available to
them.
"It became very clear to us early on that Betterment shares our belief in customer obsession," writes Rachel Holt, regional general manager of North America at Uber Technologies Inc. "It became very clear to us early on that Betterment shares our belief in customer obsession."
Uber was founded in 2009 by Travis Kalanick and Garrett Camp and is now available in 66 countries and 507 cities worldwide. At the end of 2015, the firm was estimated to be worth $62.5 billion.
Less stress
Uber first contacted Betterment as part of an effort to make driving as "rewarding and stress-free" as possible for its workers, says Uber spokesman Michael Amodeo.
In recent months, Uber has been stepping up its perks, for example providing free streaming of Pandora. Uber has also established various discounts for car maintenance at dealerships and car washes nationwide.
But Uber has come under fire for what its drivers see as inadequate compensation. Drivers are 1099 contract employees and, as such, don't receive benefits. The California Labor Code requires businesses to pay employees minimum wage and overtime pay and to reimburse them for reasonable business expenses, such as gas and vehicle maintenance. Independent contractors, by contrast, are responsible for their own expenses. Uber drivers must maintain their vehicles and pay car insurance and other fees associated with the vehicles.
Just last week, a California judge rejected a $100 million settlement proposal to a lawsuit filed in 2013 on behalf of 300,000 Uber drivers centering around that very issue. Judge Edward Chen of the U.S. District Court for the Northern District of California deemed that the settlement wasn't fair, adequate and reasonable. See: Revenge of the branch managers: Washington Wealth is rapidly putting ex-wirehouse workers in play nationwide.
Free access to an IRA — at least for the first year — could go a ways toward ameliorating the situation between Uber and its drivers, according to Carpenter.
"Given Uber's public struggles with its workforce of independent contractors, this benefit is likely to be seen very favorably by Uber drivers."
Startups in tandem
In a blog post this morning entitled "Uber and Betterment Drive Together Toward Better Financial Management," Betterment co-founder and CEO Jon Stein says he's been a longtime admirer of Uber's business model.
"I've often used Uber's impact on transportation as an example of how technology is improving people's lives—like how Amazon improves online shopping, or AirBnB improves vacation travel," he writes. "It should come as no surprise, then, that Uber would turn to a leading technology-driven personal financial management service to help those who drive on the Uber platform to better manage their money." See: Consumer Reports names Betterment in top five for customer service with USAA, Schwab, Vanguard and T. Rowe Price.
The deal illustrates a new level of synergy among web-based startups in the service sector, says Min Zhang, CEO of Totum, a Los Angeles-based robo that analyzes portfolios. See: Did Vestorly just right-place, right-time itself into an advisor content force with Dow Jones deal — and what seems set to follow?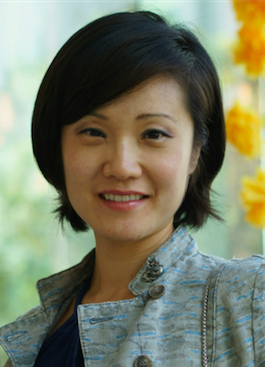 Mia Zhang: The new startups are
working together. It's the new economy,
even among the service providers.
"That's huge. The new startups are working together. It's the new economy, even among the service providers. One is leading business of retirement plans and the other is for taxis."
Indeed, says Carpenter, Betterment "now has access to a captive audience of potential investors whose income depends entirely on an app. These drivers live and breathe on mobile devices, they communicate digitally better than they communicate in person, and they aren't likely to have better retirement plan savings options available to them. Cue Betterment!"
More assets on tap
But a frequent Uber user, Betterment spokesman Joe Ziemer, says that in the chats he's had with drivers he's discovered that many have more to offer in the way of assets.
"This was a really competitive process and this seemed like a really great opportunity for us," he says. "They've got lots of drivers with full-time jobs or who have left jobs and often have assets in 401(k) plans. I always talk to my drivers and one time my driver was a private banker at Wells Fargo. He was driving to save money to go to graduate school." See: Why luring 401(k) assets to IRA rollovers in a post-DOL-rule world remains child's play, which keeps $7.6 trillion in the IRA game and growing.
Currently, drivers may sign up for the service for a traditional or Roth RIA directly through the Uber app. After creating a retirement account, they'll be able to add taxable accounts for other investment goals, such as major purchases (e.g., vehicles of their own), and for safety-net funds.
For now, an Uber driver will not be able to have his or her pay deducted straight to a Betterment account, but the firms say that they are not ruling out such a mechanism in the future. Currently, the money must flow through the driver's bank account before it can go to Betterment.
As of today, Betterment's service available to drivers in Seattle, New Jersey, Chicago and Boston. The firm plans to expand the reach of the offering to all of Uber's drivers in the United States but wanted to initially focus on four areas so that staffers could handle the extra service calls and requests. Betterment does not currently plan to make more hires to field service calls from Uber drivers.
---
Related Moves
December 8, 2020 – 5:27 PM
---
September 16, 2020 – 6:00 PM
---
January 19, 2021 – 6:32 PM
---
---
Mentioned in this article:
---
---
---
Tom Heffernan
August 26, 2016 — 8:50 PM
I can appreciate this deal for the benefit of trying to get more people investing for retirement. I just don't see the math working out. Betterment's longer-term operational expenses to support this will likely outweigh the PR and revenue. Maybe the Valley robos saw the same and didn't fight for it (i.e. not all business is good business). Maybe they can leverage the infrastructure elsewhere. Will there be an ad module within the app promoting Betterment to Uber customers? There's some value. Maybe Phase 2?
Bill Winterberg
August 25, 2016 — 1:33 PM
At https://www.betterment.com/uber/
"As an Uber driver partner, you won't pay any management fees for your first year with a Betterment account." and
"Starting in year two – if your total account balance is $100,000 or less – you'll pay an annual fee of 0.25% of your average account balance for the year."
Regular people pay 0.35% for account balances of $0-$9,999(*) and 0.25% on balances of $10,000-$99,999.
(*)Note that for $0-$9,999 balances, if no monthly recurring deposit of $100 is established, the fee is $3/month. Also, regular people don't get the first year free.
The cheapskate in me says if you want to open a Betterment account, go and apply to be an Uber driver, get accepted, use Uber's link to open up an IRA with Betterment, then quit Uber.
I assume you would still get the first year of Betterment for free instead of paying for it like regular people. Whatever, it's like $36-$250 a year in savings. But wait, over 30 years with daily tax-loss harvesting, that $250 could be worth $922.50(important disclaimer)!
Betterment's most recent Form ADV Part II, published August 2, 2016 on the SEC IAPD doesn't list this new fee schedule for Uber drivers, so I suspect a newer Form ADV Part II will be published any day now to reflect the different fees offered to qualified Uber drivers.
http://www.adviserinfo.sec.gov/IAPD/Content/Common/crd_iapd_Brochure.aspx?BRCHR_VRSN_ID=396083
(important disclaimer)We simulated the potential after-tax benefit of our daily tax-loss harvesting service using historical results and found that it added an average of at least 1.55% annually. We used several assumptions to create one possible approximation, but did not rely on actual client trading history, and our results should not be relied upon for predicting future performance. The results are hypothetical only. These results are based on a study the automated investment service conducted for the years between January 2000 and August 2014, assuming an automated investment account with an initial deposit of $100,000, additional quarterly deposits of $10,000, and periodic rebalancing. Dividends and interest were not considered.
A different methodology may have resulted in different outcomes. For example, we assume that an investor's risk profile and target allocation would not have changed during the time periods shown; however, actual investors may have experienced changes to their allocation plan in response to changing suitability profiles and investment objectives. Furthermore, material economic and market factors that might have occurred during the time periods could have had an impact on decision-making. Actual investors on the automated investment service may experience different results from the results shown. There is a potential for loss as well as gain that is not reflected in the hypothetical information portrayed.
While the data used for its historical simulation are from sources that the automated investment service believes are reliable, the results represent the automated investment service opinion only. The return information uses or includes information compiled from third-party sources, including independent market quotations and index information. The the automated investment service believes the third-party information comes from reliable sources, but the automated investment service does not guarantee the accuracy of the information and may receive incorrect information from third-party providers. Unless otherwise indicated, the information has been prepared by the automated investment service and has not been reviewed, compiled or audited by any independent third party or public accountant. The automated investment service does not control the composition of the market indices or fund information used for its calculations, and a change in this information could affect the results shown.
The automated investment service does not represent in any manner that the tax consequences described herein will be obtained or that the automated investment service's tax-loss harvesting strategies, or any of its products and/or services, will result in any particular tax consequence. The tax consequences of the tax-loss harvesting strategy and other strategies that the automated investment service may pursue are complex and uncertain and may be challenged by the IRS.
Brooke Southall
August 24, 2016 — 10:57 PM
Yes, I was on the interviews with both Betterment and Uber so I understand why Lisa used the word "appears." Each suggested there was some kind of a shared absorption of those costs but when pressed, neither was specific.
So, wait, what is the management fee for Uber drivers then?
Bill Winterberg
August 24, 2016 — 9:35 PM
"but it appears that the hail-a-ride app maker will absorb some of the costs in providing this perk"
Who said that?
"After that, drivers will pay Betterment's usual fee — about 25 basis points."
Betterment's usual fee ranges from 15 to 35 basis points, depending on assets managed. This is not the same fee schedule offered to Uber drivers.