Betterment wins Uber account from under the nose of its Silicon Valley robo-rivals
The New York robo-advisor won the mega de facto pension plan of the San Francisco-based hail-a-ride app maker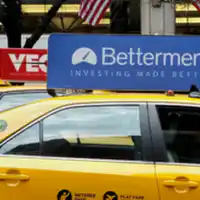 Betterment has gone from placards atop NYC cabs to fusion with Uber's ubiquitous mobile app.
---
Bill Winterberg
August 24, 2016 — 9:35 PM
"but it appears that the hail-a-ride app maker will absorb some of the costs in providing this perk"
Who said that?
"After that, drivers will pay Betterment's usual fee — about 25 basis points."
Betterment's usual fee ranges from 15 to 35 basis points, depending on assets managed. This is not the same fee schedule offered to Uber drivers.
Brooke Southall
August 24, 2016 — 10:57 PM
Yes, I was on the interviews with both Betterment and Uber so I understand why Lisa used the word "appears." Each suggested there was some kind of a shared absorption of those costs but when pressed, neither was specific.
So, wait, what is the management fee for Uber drivers then?
Bill Winterberg
August 25, 2016 — 1:33 PM
At https://www.betterment.com/uber/
"As an Uber driver partner, you won't pay any management fees for your first year with a Betterment account." and
"Starting in year two – if your total account balance is $100,000 or less – you'll pay an annual fee of 0.25% of your average account balance for the year."
Regular people pay 0.35% for account balances of $0-$9,999(*) and 0.25% on balances of $10,000-$99,999.
(*)Note that for $0-$9,999 balances, if no monthly recurring deposit of $100 is established, the fee is $3/month. Also, regular people don't get the first year free.
The cheapskate in me says if you want to open a Betterment account, go and apply to be an Uber driver, get accepted, use Uber's link to open up an IRA with Betterment, then quit Uber.
I assume you would still get the first year of Betterment for free instead of paying for it like regular people. Whatever, it's like $36-$250 a year in savings. But wait, over 30 years with daily tax-loss harvesting, that $250 could be worth $922.50(important disclaimer)!
Betterment's most recent Form ADV Part II, published August 2, 2016 on the SEC IAPD doesn't list this new fee schedule for Uber drivers, so I suspect a newer Form ADV Part II will be published any day now to reflect the different fees offered to qualified Uber drivers.
http://www.adviserinfo.sec.gov/IAPD/Content/Common/crd_iapd_Brochure.aspx?BRCHR_VRSN_ID=396083
(important disclaimer)We simulated the potential after-tax benefit of our daily tax-loss harvesting service using historical results and found that it added an average of at least 1.55% annually. We used several assumptions to create one possible approximation, but did not rely on actual client trading history, and our results should not be relied upon for predicting future performance. The results are hypothetical only. These results are based on a study the automated investment service conducted for the years between January 2000 and August 2014, assuming an automated investment account with an initial deposit of $100,000, additional quarterly deposits of $10,000, and periodic rebalancing. Dividends and interest were not considered.
A different methodology may have resulted in different outcomes. For example, we assume that an investor's risk profile and target allocation would not have changed during the time periods shown; however, actual investors may have experienced changes to their allocation plan in response to changing suitability profiles and investment objectives. Furthermore, material economic and market factors that might have occurred during the time periods could have had an impact on decision-making. Actual investors on the automated investment service may experience different results from the results shown. There is a potential for loss as well as gain that is not reflected in the hypothetical information portrayed.
While the data used for its historical simulation are from sources that the automated investment service believes are reliable, the results represent the automated investment service opinion only. The return information uses or includes information compiled from third-party sources, including independent market quotations and index information. The the automated investment service believes the third-party information comes from reliable sources, but the automated investment service does not guarantee the accuracy of the information and may receive incorrect information from third-party providers. Unless otherwise indicated, the information has been prepared by the automated investment service and has not been reviewed, compiled or audited by any independent third party or public accountant. The automated investment service does not control the composition of the market indices or fund information used for its calculations, and a change in this information could affect the results shown.
The automated investment service does not represent in any manner that the tax consequences described herein will be obtained or that the automated investment service's tax-loss harvesting strategies, or any of its products and/or services, will result in any particular tax consequence. The tax consequences of the tax-loss harvesting strategy and other strategies that the automated investment service may pursue are complex and uncertain and may be challenged by the IRS.
Tom Heffernan
August 26, 2016 — 8:50 PM
I can appreciate this deal for the benefit of trying to get more people investing for retirement. I just don't see the math working out. Betterment's longer-term operational expenses to support this will likely outweigh the PR and revenue. Maybe the Valley robos saw the same and didn't fight for it (i.e. not all business is good business). Maybe they can leverage the infrastructure elsewhere. Will there be an ad module within the app promoting Betterment to Uber customers? There's some value. Maybe Phase 2?
---
Related Moves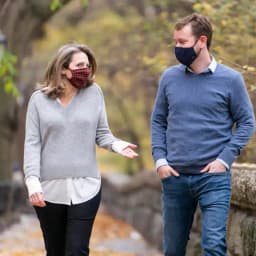 December 8, 2020 at 5:27 PM
---
September 16, 2020 at 6:00 PM
---
January 19, 2021 at 6:32 PM
---
---
Mentioned in this article:
---
---