Ben Johnson: This latest filing is the last rabbit that you'd imagine they'd try to pull from the hat.
Brooke's Note: One presumes this battle for managed assets is personal for Fidelity CEO Abby Johnson. After all, she was weaned at Fidelity on the mutual fund side of the business and it's hard to imagine that the battle with longtime rival Vanguard doesn't rankle. It also explains why Fidelity is willing to engage in a long shot ETF play so publicly yet again. So often, the first-mover doesn't finish first. Fidelity keeps trying to prove that point in the land of exchange traded funds by introducing new products that encompass its core competency as an active manager. It's noble stuff — but not without notable risk. Precious time and resources go into these attempted innovations and failure assures that the next effort will be an even longer shot.
Fidelity Investments isn't giving up — and The Vanguard Group sure isn't letting up — when it comes to tactical positioning to win the war of exchange traded fund inflows over the next decade.
The Boston-based fund giant, which has about $4.2 billion in managed ETF assets and more than $250 billion in ETF assets under administration to show for its initial four-year foray into ETFs, has filed with the Securities and Exchange Commission for permission to launch a product designed to accomplish the seemingly impossible — allow for active management inside an exchange traded fund without tipping its hand to competitors via front-running. See: Fidelity launches major division in Denver with an 'ETF quarterback' calling the shots.
And, in a separate filing last week, Vanguard filed a square-peg-in-square-hole request with the SEC to produce actively managed ETFs that allow competitors to see which trades are being placed.
Vanguard's transparency factor all but assures that the regulator will approve the Malvern, Pa.-based company's request, says David Nadig, director of exchange traded funds for Factset.com.
"It's very plain vanilla," he says. "We've been waiting for [Vanguard] and they decided to go the easy way with fully active transparent ETFs. Their filing was boring compared to all of these other folks racing around trying to come up with a different structure. Vanguard said: 'What the heck, we'll do it the old fashioned way.'"
As for Fidelity, its ETF move is either ingenious or begging to become infamous. In either case, this play to create exchange traded active funds looks like CEO Abby Johnson's attempt to channel the deepest reserves of her company's otherworldly powers. See: Abby Johnson wins RIA respect by articulating her bold vision for Fidelity's future at the company's Executive Forum.
Smart beta bandwagon
"They're trying to pull a rabbit out of the hat here with ETFs," says Ben Johnson, director of global ETF research for Chicago-based Morningstar Inc. referring both to Fidelity's proposed ETAF product and another that he anticipates Fidelity will file in the near future.
"First, they came out with the index-based sector ETFs and then they launched with BlackRock iShares with a number of multi-asset strategies, and they're also interested in smart beta ETFs." See: How Fidelity is locking arms with BlackRock and appealing to RIAs to fend off a Schwab ETF threat.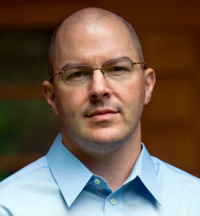 David Nadig: Vanguard said: 'What the
heck, we'll do it the old
fashioned way.'
Johnson predicts Fidelity will join the legion of firms that launch smart beta ETFs — which involve active and passive investments — by the end of the year — a move almost assured of at least moderate success but equally assured not to produce big market share gains.
Fidelity spokesman Jeff Cathie said the firm expects to introduce six factor-based ETFs after registration statements become effective later this year. The firm has 11 sector ETFs with $3.2 billion in assets. See: Fidelity launches major division in Denver with an 'ETF quarterback' calling the shots. In 2013, Fidelity also began offering more than 65 ETFs from BlackRock's iShares that it has traded commission-free.
In fact, Tom Lydon, president of Global Trends Investments, says Fidelity may ward off front-running with its new structure.
"The ETAF structure may be Fidelity's answer to potential front-running problems with a fully transparent actively managed ETF and to stem client outflows. Fidelity may not be willing to fully give up its actively managed strategies, so they may look at ETAFs as a more efficient structure to provide their fund strategies," Lydon says.
ETFs debuted in 1993 and cumulative assets have grown dramatically since, almost doubling from $715 billion in 2008 to $1.3 trillion in 2010. Total ETF assets reached $3 trillion in early 2016, according to Investopedia, far outpacing the growth of mutual funds. See: RIAs surpass wirehouses in ETF asset distribution and it'll mean change.
Vanguard is the second-largest ETF provider behind iShares and only offers one-sixth as many funds as iShares but Vanguard has more than $564.3 billion in assets for its ETFs.
Front-runner proof
Charlie Morrison, president of Fidelity's Asset Management division, oversees Fidelity's ETF investment management efforts with a team that includes Brian Hogan, president of the equity division; Nancy Prior, president of the fixed income division; and Anthony Rochte, president of SelectCo, Fidelity's dedicated sector investing division. The division has $3.2 in passive sector ETF assets and nearly $80 billion in actively managed sector mutual fund assets, according to Cathie. See: Why Fidelity's Anthony Rochte could still laugh best in the ETF game — despite a late, late start.
Fidelity's new ETF product would trade continuously on a stock exchange, allowing for arbitrage between the market value of the fund and its net assets value. Fidelity would disclose its holdings just once a month, with a month's delay in an effort to prevent front-running on the fund. Due to that lack of transparency, Fidelity would have a tracking basket made up of the product's most recent publicly disclosed holdings, an updated measure of which would be disclosed every 15 seconds. Representative ETFs, which mirror the current portfolio characteristics, would also be included in the tracking basket, according to Fidelity Asset Management spokesman Jeff Cathie.
Fidelity is being careful about handicapping the success of its version of an ETAF.
"It is premature to discuss possible pricing and timing given that we have only filed an exemptive relief with the SEC," writes Nicole Goodnow, a spokeswoman at Fidelity, in an email. "While we are excited about this proposed ETAF structure and the potential benefits for investors and market participants, it is very early in the process. We look forward to an active, constructive dialogue with the SEC." See: RIA custodians charge steep new ETF-related fees that can range into the tens of thousands of dollars for big trades and advisors are working to deal with them.
Passive gains momentum
Front-running — which occurs when traders piggyback on a competitor's research — is a concern for Fidelity, a longtime active manager, because it could affect both its mutual funds and ETFs if both rely on managers that repurpose trade decisions. In the process of doing so, they may bid up the price of the stock, which drives up the cost of building the position. The same can happen on the back end when portfolio managers try to unload an equity position, triggering sales by other managers and driving down the value of the stock before it can be sold in an orderly fashion. See: An outflow-plagued American Funds holds its ETF fire until it can resolve the vehicle's front-running exposure, which defies a resolution.
Yet, Fidelity's cost-benefit analysis has shifted toward passive investing, a trend that is only gaining steam, Lydon says, who notes that there's been nearly a decade of significant outflows of actively managed mutual funds. Morningstar data shows that Fidelity's active funds lost $8.2 billion in July — its worst month since October 2008. At the same time, the firm saw $4.6 billion go into passive funds with a total of $3.6 billion of net outflows from Fidelity. Fidelity Contrafund on its own lost nearly $1 billion by itself in July.
"Over recent years we have seen active fund managers lose assets while passive index-based funds and ETFs grow. These new non-transparent structures reveal large, traditional asset managers' increasing interest in the ETF game, especially as many have largely missed the boat on the first round. Moreover, the new funds may help active managers regain assets in a more efficient structure that could better compete with ETFs," Lydon says.
Vanguard's active ETF
Still, going strictly by sheer product numbers, active ETFs still offer a green pasture of opportunity; there are currently fewer than 200 of such offerings.
Vanguard sees a way forward with these products by focusing on "high capacity, model-driven strategies" that can accommodate daily portfolio holdings disclosure.
"The decision to pursue actively managed ETFs stems from our careful evaluation as an organization of the merits and implementation methods of actively managed ETFs," writes Vanguard spokesman Dave Hoffman in an email. "Fund oversight at Vanguard is integrated and multilevel. We are constantly reviewing our product lineup, taking action when it is determined to be in the best interest of investors." See: An advertiser's chats from the Inside ETFs event and the Vanguard-versus-the-world chess match they depict.
Vanguard is, of course, known for its passive strategies. At the end of July, about 30% of its assets under management — or $1.05 trillion of the firm's total U.S. mutual funds — were in active funds. See: Has indexing become too popular?
Fido vs. Eaton Vance
Perhaps the firm with the most to lose if Fidelity should succeed with its active ETFs is Eaton Vance Management, which has its own exchange traded mutual fund in place through its subsidiary, Navigate Fund Solutions LLC. The Boston-based fund firm has licensing deals with its product, NextShares. See: Eaton Vance leads a $40-million investment round in SigFig with an eye toward capturing some of its lightning to spark NextShares.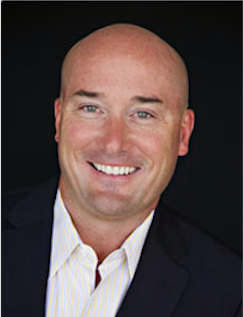 Tom Lydon: Fidelity's sector ETFs suffer
from being late to game as
the asset manager has to contend
with first movers like Boston-based State
Street Global Advisors and Vanguard Group.

One advantage Fidelity has over Eaton Vance is that it has its distribution model locked up, whereas Eaton Vance is still setting up distribution deals, Lydon says.
"Fidelity's fund is similar to a closed-end fund structure. On the other hand, Eaton Vance's NextShares suite of exchange traded managed funds, or ETMFs, is structured under the 1940 Act, so ETMFs are most similar to exchange traded funds in this respect," he says. "However, investors should know that ETMFs are not ETFs."
An Eaton Vance spokesperson declined to offer comment on Fidelity's filing, adding that his firm is bolstering its distribution. Eaton Vance inked a deal in July with UBS to offer NextShares to their clients, an offering should be available in early 2017. In May, Interactive Brokers Group Inc., an automated global electronic broker and market-maker, announced plans to offer NextShares to retail investors and financial professionals through its investing and trading platforms. Folio Institutional also plans to offer NextShares. See: An outflow-plagued American Funds holds its ETF fire until it can resolve the vehicle's front-running exposure, which defies a resolution.
As of July 31, there were three Eaton Vance NextShares funds in the marketplace with total of $31.4 million in assets.
Hybrid umbrella
While both Eaton Vance and Fidelity's products are attempting to circumvent front-running, their methods are quite different, Nadig says.
"They're really night and day. But they are under the same hybrid umbrella for attempting active management in a non-transparent way with daily trading."
Eaton Vance allows investors to trade during the day but there is just one execution at the end of the day. "You get some tax advantages but it's not true intraday trading and it's deliberately not transparent," Nadig says.
With its closed-end fund, Fidelity is trying something similar using a different approach.
"They're taking a fairly traditional closed-end fund and adding daily creations to trade closer to fair value," he says. "It's more transparent than Eaton Vance, which is quarterly but not as transparent as a traditional active ETF, which is daily."
Fidelity's proposed fund structure will also publish a "daily tracking basket" to keep the price of the ETAF more or less in line with the value of its underlying holdings. The tracking basket is also the security list used by the market-makers for all creations and redemptions activity.
Ultimate approval
Fidelity has been attempting to grow its ETF base through its Denver-based Select Co., which has nearly $3 billion in assets. See: Fidelity launches major division in Denver with an 'ETF quarterback' calling the shots.
"Fidelity's sector ETFs suffer from being late to game as the asset manager has to contend with first movers like Boston-based State Street Global Advisors and Vanguard Group. However, newer entrants have tried to topple these giants by offering more attractively priced products, and Fidelity has followed this route and now offers some of the cheapest sector-related ETFs," Lydon says.
Still, Lydon says that Fidelity's sector ETFs are doing quite well in the ETF industry.
"Each of its sector ETFs have accumulated more than $100 million in net assets under management, with the Fidelity MSCI Health Care Index ETF (FHLC) holding $633.8 million in AUM. It is usually when an ETF consistently holds less than $50 million or so in assets that we begin to grow concerned over its longevity as many fund providers in the past have opted to cut their losses and close down smaller ETFs."
Still, it's unclear if Fidelity will get approval from the SEC.
"I'm skeptical about whether they will approve it because the SEC has been careful not to blur the lines between closed-end funds and exchange traded funds. Here you have a closed end fund and you're trying to morph it into an ETF-like fund," Nadig says.
---
---
Mentioned in this article:
---
---
---