Vanguard virtual RIA's growth rate plummets from 50% to 32% with a staggering consolation -- another $10 billion in AUM since January
Now at $41 billion, up from $31 billion six months before, Vanguard gorged on easy cannibalization but classic RIAs are also losing assets to the Malvern growth engine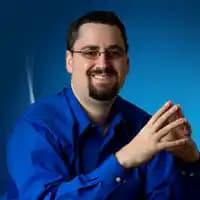 Michael Kitces: They compare to every other RIA that meets with clients using Skype -- which is all of us.
---
Robert J. Martorana, CFA
Brooks and Michael:
Kudos to Vanguard on their success with a hybrid robo, but this is hardly the dealthknell of independent RIAs.
The value proposition offered by Vanguard is excellent, but RIAs can compete on product, service, and price.
1) Product: Marc Gerstein of Forbes has pointed out many of the flaws in Vanguard's robo advice: http://www.forbes.com/sites/marcgerstein/2016/07/18/vanguard-robos-diversification-and-kurt-vonneguts-monkey-house/ The advice is only as good as the advisor, and the menu is limited to a few Vanguard funds. This eliminates laddered bonds, for example, executed via ETFs or individual securities. Then there is the issue of portfolio customization, which simply isn't practical on VPAS from a cost perspective or from a compliance perspective.
2) Service: If an RIA meets with clients via Skype and communicates via blogs and email, the RIA will have an efficient practice. But the RIA may be sacrificing depth in the client relationship. I meet with clients in person at least once a year, and I speak with them frequently.
3) Price: Vanguard offers a great service for 30 basis points, and this may force RIAs to migrate from 1% towards 50bps to 60bps. But the technology for RIAs is getting better every day, eliminated much of the tedious paperwork and streamlining the process for portfolio construction and rebalancing.
I remain optimistic for independent, fee-based RIAs. Bob Veres is right: The industry will adapt and flourish.
Robert J. Martorana, CFA
Founder
Right Blend Investing, LLC
---
---
Mentioned in this article:
Kitces.com
Consulting Firm
Top Executive: Michael Kitces
---
---