Matt Fellowes: You have annuity companies coming out with new tools and fund companies but there isn't a solution out there that is really different.
Brooke's Note: When you read about the founder of a company with the postmodern name of HelloWallet pocketing a righteous chunk of $52 million to found a new company that involves putting investor savings into annuities, it is tempting to ask why its name is United Income and not GoodbyeWallet. When you are an editor of a publication with "RIA" in its name, you are supposed to introduce an element of skepticism whenever annuity products rear their heads. See: Not without criticism, TD Ameritrade opens an 'insurance agency' for RIAs that want to provide annuities. That skepticism is rarely, if ever, misplaced when it comes to those products. See: As variable annuities face 'existential crisis,' LPL's Mark Casady is the latest to warn of an end to commission-sold VAs in retirement plans. Still, we like to be proven wrong and Matt Fellowes and Morningstar have a golden opportunity to do just that with this startup.
Matt Fellowes is getting retail investors — and Morningstar — coming and going.
In 2014, the 41-year-old founder of HelloWallet sold his firm to Morningstar Inc. for $52.5 million. Now the Chicago data tracker is staking the Washington, D.C.-based entrepreneur to another run at entrepreneurial success.
To ensure that investor assets keep coming, Fellowes's HelloWallet introduces assets to the proverbial wallet by helping employees budget, save and make good use of their benefits.
To profit on those assets as they're going back out the door. United Income, the name of Fellowes' new venture, will help savers in the "de-accumulation phase," which is to say separating those savers from their money in an orderly fashion in order to secure long-term income and a place in heaven. United Income also arranges bequests and charitable contributions.
Not surprisingly, uniting people with long-term income involves suggesting a way to conjoin with a friendly neighborhood annuity provider. See: Morningstar report suggests jiu-jitsu tactic for buying annuities: Game them right back by waiting.
But inventing an online way of making that happen requires some digital wizardry obtainable only by investing millions of dollars into engineering. To that end, Fellowes has so far raised $5 million — $2 million from Morningstar and $3 million from his own wallet and those of his family and friends.
What we're not
For now, Fellowes and Morningstar are hush-hush on just how all of this will work, telling a reporter more about what it isn't than what it is.
"We are not a robo-annuity or a robo-investment machine. We are an independent planning and management platform for aging households that connects people to the best possible basket of financial products to increase the likelihood that they can meet their goals in retirement," writes Fellowes in an email.
Francois Gadenne, co-founder, chairman and executive director of the Boston-based the Retirement Income Industry Association, hasn't heard much about United Income, but says that new players and new strategies are needed in the retirement income arena.
"It's always hard for a startup in a highly regulated industry," he says. "We are mapmakers and what is changing with these sites is in the past [is] all you had to do was justify your products. Now, in order to provide you're in the clients' best interest you need to do a lot more. Firms need to think about unintended secondary consequences. The minute you're doing something that is deemed advice under the law, you need to be careful." See: Which three of DOL's new 401(k) rules represent the biggest land mines for financial advisors and plan sponsors.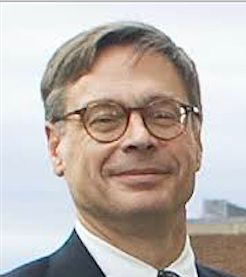 Fellowes says his firm is up to the task. "You have annuity companies coming out with new tools and fund companies. But there isn't a solution out there that is really different — that really looks holistically at an investor. That's what we are doing."
Asked if United Income is primarily a means of connecting aging investors with the opportunity of purchasing annuities, Fellowes responds by saying that such investments "can be an answer."
"For some goals, like meeting fixed costs (e.g., housing and utilities), annuities can be a good answer, but not always the only or best answer. Similarly, for other goals, like bequeathment or lifestyle goals, investments can be an answer, but not always the only or best answer." See: How Vanguard Group's robo-countering effort got to $1.3 billion of AUM so easily and why its future seems bright.
Fellowes says his firm will offer advice and will be akin to a referral site. "The experience starts like the TurboTax experience. Whether you're considering different investment choices, a reverse mortgage or an annuity and trying to figure out which accounts to draw from and which ones to save, we'll offer a holistic approach of de-accumulation. ... This is personalized for the individual user. What that means is we come up with a personalized portfolio of investment products and annuities. In no case would someone annuitize or invest 100% of the assets."
Fellowes says he will not accept funds from financial firms in return for recommending their products.
Incubating and unpacking
An eyebrow-raising aspect of HelloWallet's trajectory was how fast Fellowes disgorged his brainchild, which launched in 2009, considering that Morningstar only acquired it in 2014. With the sale of HelloWallet, Fellowes became chief innovation officer at Morningstar where, according to his LinkedIn profile, he was "responsible for new, disruptive business incubation, which culminated in the spin-out of United Income."
Morningstar sees companies that focus on aging investors as attractive investments, according to its spokeswoman, Nadine Youssef, who references the oft-quoted statistics that retirees are living longer and doing more in their retirement than in generations past, and also points out that more than a quarter of new entrepreneurs are over 50.
However, she writes in an email, "The wealth of workers when they retire has only modestly increased in recent decades, meaning that we need to find creative ways to make savings last longer after people retire. United Income is unpacking the entire cost structure of retirement, finding ways to save money for retirees and stretch out the length of time savings last in retirement. It's everything from small things like helping people choose the right accounts to withdraw from, which can have a big impact over time on wealth, to more sophisticated services like helping people find the best investment and annuity products."
Fellowes expands upon that concept.
"The point is to use our new model to move the industry past the old investment vs. annuity debate, and focus instead on where the most value can be created for each individual, which we can now do through the new technology and product delivery platform we have. The bottom line is that 80% of investable assets and 70% of consumer buying power is owned by people 50 years and older. By focusing on their unique needs, from day-to-day money management to longer-term planning, and by partnering with financial advisors, we can quickly grow scale much faster than if we were instead primarily focused on millennials — which is where nearly all venture capitalists and technology providers are focused today."
Born to be a unicorn
Fellowes says he wants United Income to reach the "unicorn" status — that is, attaining a total valuation of $1 billion. If so, it would be the first robo-like financial services firm to do so. New York-based "Betterment Holdings Inc."https://www.riabiz.com/d/betterment-holdings-inc was most recently valued at $700 million, as was its Silicon Valley competitor, Wealthfront Inc.. Another Bay Area robo, Personal Capital, was valued at $250 million, all according to reports in The Wall Street Journal. See: Betterment adds 50 firms to its new 401(k) plan — and IBM and Marcia Wagner connections.
Fellowes is counting on attracting investors who already have assets to continue to attract funders. "Attracting assets and a large volume of assets to manage is a lot easier if you are trying to serve a customer base that have assets to begin with," he writes.
So far, Fellowes thinks United Income has the field to itself as far as direct competitors go, but points out that any of the software planning companies could easily direct services like the ones he is offering to older investors.
"There also was the first major venture capital conference on boomer markets this past June, so we expect more new entrants in the years to come," he says.
There is currently no launch date for United Income, which will operate as an RIA and charge basis points on assets under management. Fellowes declined to offer specifics on how much it will charge advisors. It currently has a place-holding website and does not yet have a ADV form filed with the Securities and Exchange Commission.
"Most investment advice tools that are out there make very simple assumptions about de-accumulation because their focus is on accumulation, not de-accumulation — like a 4% drawdown per year, a shift to an increasingly larger share of fixed income investments in retirement, or a focus on just one type of asset (like defined contribution plans for those vendors)," writes Fellowes, who was a fellow at the Brookings Institute from April 2004 to 2008. "The people that are de-accumulating have much more complicated needs than just these simple assumptions allow for."
---
Related Moves
February 28, 2020 – 11:09 PM
---
---
---
Mentioned in this article:
---
---
---