News, Vision & Voice for the Advisory Community
The advisor and popular radio host has hired the 'London Whale' attorney to prove she and her firm were victims of a regulatory witch hunt
August 1, 2016 — 4:52 PM UTC by Sanders Wommack
Brooke's Note: The most horrific injustice imaginable is when somebody is wrongly accused of a crime and found guilty. Our legal system does a few back flips to insure that we let 100 bad guys and gals go free before making a sacrificial lamb of one good person. Still, it happens that good people get bad justice. But I admit I was one of the people who presumed that the Dawn Bennett case was a closed matter. What I gleaned from our reporting in earlier stories and from her paucity of response was enough to largely convince me that this case was open and shut. Maybe I was wrong because she is clearly fighting back in a big way. Her contention is at least plausible. I hear often enough from people who insist that regulators in 2016, both FINRA and the SEC, seem to be overcompensating in recent years after letting a few Madoffs slip through their defenses. It's difficult to assess the veracity of the claim. Maybe it can be done one case at a time. And that is what we are attempting here as we hear out Dawn Bennett.
After a five-year SEC investigation that's hobbled her advisory practice and left a string of angry clients in its wake, Dawn Bennett is punching back.
Earlier this month, a Securities and Exchange Commission administrative law judge slapped Bennett and her firm, Washington D.C.-based Bennett Group Financial Services LLC with $4.05 million in penalties and disbarred her from the industry for a string of alleged improprieties that included grossly inflating assets under management, lying to investigators and misrepresenting client returns. See: Why legal experts expect radio personality and registered rep Dawn Bennett to be barred from the industry for what started as an exaggeration of AUM.
But, in her first interview since the SEC brought the charges, Bennett tells RIABiz that the regulatory agency's actions were motivated by a desire for a high-profile scalp, and that its actions have been "sneaky and unfair and grueling and nasty and cruel."
"Why was I a target for something that for anybody else would have been small and miscellaneous?" asks Bennett, who began her 29-year career in the financial services industry at Wheat First Butcher Singer.
Bennett has hired a high-powered attorney to fight the ruling. Eugene Ingoglia, a former assistant U.S. Attorney in the Southern District of New York, made his name by leading the investigation into the notorious J.P. Morgan "London Whale" trading scandal and also helped send SAC Capital trader Matthew Martoma to jail for nine years for insider trading. See: JP Morgan gets a 39-page blasting of its corroded culture and ground lost to Silicon Valley robos — authored by its CEO Jamie Dimon.
Ingoglia is appealing the SEC's ruling against Bennett. It won't be an appeal on the merits; instead, he plans to argue that the SEC's process of appointing administrative law judges is unconstitutional. As arcane as the legal strategy may sound, Ingoglia has a strong case. He could overturn the SEC decision in Bennett's case and force a retrial before a federal court, which has stronger protections for defendants.
SEC beat cop
It's a loophole, but Bennett isn't the only tarnished financial insider who sees an opening.
Lynn Tilton, CEO of Patriarch Partners LLC of New York, used the same defense last year in an attempt to stop SEC's proceedings against her. And, in what could prove to be key tests of the SEC's enforcement powers. Houston hedge fund manager and conservative radio host George Jarkesy; former Milwaukee-based Assisted Living Concepts Inc. CEO Lauri Bebo; real-estate agent Charles Hill; and Atlanta investment manager Laurence Gray, chairman and CEO of GrayCo Inc., are all claiming the same flaw in SEC proceedings — as some also argue the administrative law system violates due process. See: The odd logic 'Enron' lawyers are relying on to sue LPL Financial for securities fraud — logic that's attracted five potential copycat investigations in 10 days.
In times past, Bennett may have been right to think she only deserved a slap on the wrist for her alleged infractions. But that was before the SEC failed in the Bernie Madoff scandal and the 2008 financial meltdown. As a result, lawmakers enacted Dodd-Frank in 2010, in part to give the SEC's enforcement powers more teeth. Among other things, the legislation gave the SEC the ability bring complex fraud cases through its in-house, administrative law courts rather than federal courts. See: "SEC details new "Madoff fix custody rules.
In early 2013, President Barack Obama doubled down with the appointment of Mary Jo White as the new SEC chairman. White has an extensive background in criminal investigation, specializing in complex financial frauds. She served as the first female U.S. Attorney for Manhattan's Southern District in the division's 200-year history. Wall Street was her beat, but she also prosecuted terrorists responsible for the 1993 bombing of the World Trade Center and the bombings of American embassies in Africa. See: After starring in New Yorker article, Mary Jo White holds SIFMA event spellbound and 'no-admit, no-deny' is still in play.
In an Oct. 2013 speech before the Securities Enforcement Forum, White made it clear that the SEC would no longer be an industry lap dog when she announced a "broken windows" policy.
"It's important to pursue even the smallest infractions," she said in that speech, giving fair warning that control failures, negligence-based offenses and violations of rules with no intent-requirement would become the Commission's new focus.
Since then, the SEC has taken a far more aggressive stance against financial industry wrongdoing, and Dawn Bennett was caught up in the rip tide of enforcement actions that followed. In total, the SEC filed 807 enforcement actions in FY 2015, up from 755 actions in FY 2014 and 676 actions in FY 2013, according to a Harvard Law School study). The crackdown focused on broker-dealers and cases against B-Ds more than doubled between 2010 and 2014, the study found. See: SEC launches elite unit with unspoken promise of technological parity with Wall Street.
The RIA way
After twenty years working at Wheat First and Legg Mason, Bennett founded her own firm, Bennett Group Financial Services, in 2006.
As a registered rep, Bennett ran a 100% non-discretionary business for her clients, and apart from one customer dispute in 1995, had maintained a clean record over her career.
But in 2008, Bennett started to lay the groundwork to launch a line of mutual funds. In order to manage those funds, she registered with the SEC as a registered investment advisor and moved a minimum of assets, around $1 million, to the advising side of her business.
"My money management practice was never under the RIA label, ever. It was only broker-dealer," Bennett told RIABiz in a phone interview last week. "We weren't an RIA and weren't running our books like an RIA. We were an independent B-D and were doing it correctly that way." See: RIAs and B-Ds don't mix, says Duane Thompson at MarketCounsel Summit 2011.
Nevertheless, Bennett's registration as an RIA was enough to bring her under the authority of the SEC's advisor examiners. When auditors first showed up at her door in 2011, Bennett said she and her team thought they were coming to see if Bennett Group had the proper sub-structure set up for their mutual funds. She says her firm had already hired outside experts and accounting firms to prepare for this. See: Why many RIAs should start a mutual fund, considering the limitations of SMAs.
Bennett says she was caught off-guard by the scope of the SEC audit. Instead of concentrating on the RIA portion of her firm, she says, SEC examiners looked at her whole business, from its broker-dealer to the content of her syndicated radio show, and, she claims, its political bent.
On "Financial Myth Busting with Dawn Bennett," Bennett frequently hosts conservative authors and researchers. The tagline of the program is: "Where politics and the economy collide."
Barron's-approved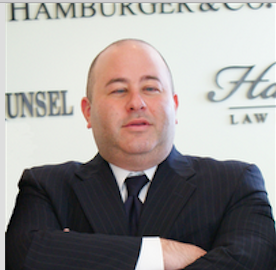 Brian Hamburger: That sounds completely like
something [the SEC] might do. It's
a feasible scenario.
Experts say looking at the totality of financial advisor's business is neither unlawful nor even unusual.
"That sounds completely like something they might do. It's a feasible scenario," says Brian Hamburger," a lawyer and founder, president and CEO of Englewood, N.J.-based MarketCounsel LLC., a business and regulatory compliance consulting firm.
In March, the SEC filed a 35-page "Proposed Findings of Fact and Conclusions of Law," which summarized the findings of the four-year investigation that stemmed from the initial audit. According to the SEC, Bennett exaggerated her firm's assets under management, claiming in submissions to Barron's magazine and on her radio show that the firm oversaw up to $2 billion. The charge is significant because Barron's uses advisor-submitted information to rank firms, and that list, in turn, is frequently used by firms to recruit clients and by investors to pick firms. See: AdvisorHub slams Barron's for its advisor list – correlating higher rankings with higher complaint rates.
The SEC also charged Bennett with touting investment returns for clients without disclosing that the returns represented a model portfolio and not actual returns and, furthermore, that many accounts were not invested in accordance with the model — even after an accounting firm retained by Bennett Group recommended she make these disclosures.
The SEC alleges that assets under management were well under $2 billion and never exceeded $407 million.
Worse than screwed
In the RIABiz interview, Bennett concedes that the AUM figures she touted were "aggressive," but that the regulator's reaction was overblown.
"If [the SEC] was reasonable, and didn't have another motive involved, it should have just been 'failure to maintain adequate books and records,' a discrepancy letter, this is how you fix it, thanks a lot.'"
Instead, Bennett contends that the SEC investigators seemed more interested in collecting scalps and boosting their careers, than in seeing justice done.
"The pressure that they exert on you even before you get to filing the charges is tremendous. It's tremendous and sneaky and unfair and grueling and nasty and cruel. There aren't even words for it. And it's not like it's every once in a blue moon. It's every week for five years you're taking a hit to your gut."
It's a sentiment echoed by others caught in the SEC's line of fire.
"Now I know why everyone writes a check" to settle with the SEC, Patriarch Partners CEO Lynn Tilton told Reuters on July 27, "Until you are in this situation, you don't believe it could happen — not to be given the ability to put up a fair fight."
Mark Cuban has also ripped into the SEC for the way it handles prosecutions, most notably at the 2014 MarketCounsel Summit in Las Vegas. See: Persecuted Mark Cuban prosecutes the SEC and wins some mea culpas from Christopher Cox
"I wasn't happy about the whole process or how it went down and the activities of the SEC were horrible," he said. "It was ridiculous. When the trial was over and I was found not liable, I stood on the courthouse steps and said, the SEC is a joke and it's not about justice and not about protecting justice."
Later in that December 2014 panel, former SEC chair Christopher Cox admitted to the audience that some parts of the SEC's internal justice system were not entirely fair, noting that if the SEC chooses to take a case through its administrative law courts then defendants don't have a right to a jury trial. At this point, moderator Melissa Lee of CNBC paraphrased helpfully, "If you get an administrative action, pardon my French, but you're screwed."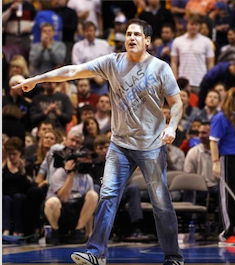 Mark Cuban [speaking at 2014's MarketCounsel
Summit]: When I was found not
liable, I stood on the courthouse
steps and said, the SEC is
a joke and it's not about
justice and not about protecting justice.

"It's worse than screwed," said Cuban.
Federal case
Unfortunately for Dawn Bennett, the SEC decided to process her case as an administrative action.
With the charges hanging over her head, Bennett made a fateful decision. She decided from the beginning not to participate in the administrative law proceeding. Taking that tack — essentially forfeiting the case before the SEC — has two benefits, should her case be retried later in federal court. First, Bennett won't have to pay for representation twice, and second, she will have the benefit of not revealing her defense strategy. See: Potential whistleblowers have little to lose and millions to gain with the SEC's reward system.
On July 11, administrative law Judge Jason Grimes issued a ruling that went against Bennett and that adopted nearly all the SEC's allegations. Not helping Bennett's case were un-rebutted charges that she had repeatedly lied and dissembled during the course of the investigation in an attempt to cover up the exposure of her exaggerated AUM. According to the SEC, Bennett claimed her $2 billion AUM numbers were justified because she was helping to manage roughly $1.7 billion in cash for three corporate clients: Dimension Data, Omega World Travel, and the Mount Vernon Ladies Association.
Again, according to the SEC, Bennett claimed $1.5 billion of that sum came from South Africa-based Dimension Data, whose 401(k) employee fund she had helped oversee until March 2011. Yet Dimension Data never had more than $650 million in cash at any point, and the firm's executives contradicted Bennett's testimony by saying they had never met her.
The SEC also asserted that project request forms Bennett produced in support of her claims were falsified.
In the Omega World Travel case, the SEC says Bennett claimed she spoke weekly by phone with founder, Daniel Bohan, to discuss managing $150 million in company cash. Bohan's widow, however, testified that her husband died in 2010 and had been incapacitated since 2004. The firm, she added, never had more than $25 million in cash. See: Why legal experts expect radio personality and registered rep Dawn Bennett to be barred from the industry for what started as an exaggeration of AUM.
The SEC also accused Bennett of falsifying the 2011 records she produced documenting weekly phone calls with the head of the Mount Vernon Ladies Association. At that time, the SEC aid she was not managing money for the organization and had not for more than a year.
Human cost
Bennett declines to specify how the SEC distorted her actions during the investigation, saying there are many things that will come out in court.
But Bennett is adamant that she has been unfairly smeared by the SEC's enforcement division, which acted with the aggression of a win-at-all-costs civil litigant.
"I worked with great attorneys and we gave them documentation of outside entities that verified everything. They completely disregarded it," Bennett says.
"We went through so much effort to bring in outside entities, to set up our audit, to highly respect their process, but no matter what we did, they came back with their own distorted version of it." she adds, "There was no wrongdoing here, so it's like they wanted to create it." See: One-Man Think Tank: Six steps to avoid getting sued and having your reputation destroyed in the bargain.
Alongside the charges of AUM exaggeration and inadequate disclosures about portfolio performance, the SEC chose to highlight the human cost of Bennett's alleged frauds with testimony from clients whose portfolios cratered.
In the SEC's "Findings of Fact", one ex-client in particular stood out from the rest. An octogenarian attorney from Virginia who testified that he lost $17.6 million of the $25.9 million he invested with Bennett between March 2011 and March 2012. Over this same period, gold, U.S. and international markets were largely flat. The client moved his money to UBS shortly afterwards.
According to the SEC, the client claimed he'd been "heavily" influenced by Bennett's Barron's ranking because he "looked at Barron's as one of the pillars of reporting on the financial industry."
Bennett, whose attorneys were not present to cross-examine clients, say the facts were "twisted and turned" by the SEC. "If the records were there, it would show that the losses [the client] took were actually guidance from his CPA to off-set all the capital gains that we gave him for all those years so he didn't have to pay taxes," she says.
This client did not respond to three emails requesting comment.
Another former client testified that he had handed Bennett his life savings. He told her he needed the funds for retirement and wanted a conservative portfolio, according to the SEC document. Instead, he lost almost all of his life savings—around $1 million—through what he claims were risky bets placed by Bennett Group. See: What the RIA Hippocratic oath would look like — in plain English.
Loyal clients, bitter clients
Bennett laughs off these claims, saying she has binders of written evidence, including trade requests and email correspondence, which show the client actually wanted highly aggressive investments. Once again, she says, the SEC was spinning facts to strengthen its case.
Bennett is no longer managing money, but works in her office on economic research and in preparation for her radio show. She says she still has many loyal clients sticking by her, but she also blames the SEC's investigation for needlessly ruining many of the investment relationships she had worked hard to establish over her 30-year career. After three decades with only one complaint, her FINRA BrokerCheck page exploded with nine customer disputes in the last three years.
"The woman should be in jail," says one former client who asked not to be named and who chose Bennett Group after reading about its rank in Barron's magazine.
In an email to RIABiz, another former client called Bennett a "sociopath."
Bennett maintains that every client made his or her own investment decisions. Further, she says, Bennett Group had higher standards than many other broker-dealers and that clients were required to put every trade request in writing.
"I'm not surprised that this tiny few might have come back to shake the tree. But I'm fortunate that it was such a small amount," she says.
Misjudged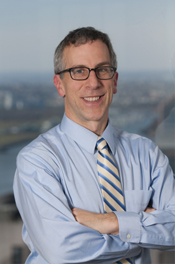 Eugene Ingoglia: Come on, how could
it be that the Commission appoints
its judges in an unconstitutional way?

If she has a chance to clear her name, Bennett's only hope is to nullify the SEC's administrative proceedings by challenging the validity of the judge who heard her case.
Her argument is rooted in the U.S. Constitution's Article II, Section 2, which stipulates that federal officers must be appointed by the president, courts or by the heads of departments. The SEC's administrative law judges are appointed by the SEC's Office of Administrative Law Judges after receiving counsel from the agency's human resource office and the chief administrative law judge. The five commissioners who head the agency are not involved.
"I really do think we have the better of the legal argument. And I didn't think that the first time I heard that issue," says Ingoglia of New York-based Morvillo LLP. "I said, 'Come on, how could it be that the Commission hires its judges in an unconstitutional way?'"
But after diving into the case law, Ingoglia says he came to a startling conclusion. "It's now more surprising to me that they haven't already fixed it," he says. See: How Glenn Neasham lost his house, was forced to go on food stamps and faces jail time after selling a senior an indexed annuity.
Other agencies have seen the error and taken steps to correct it. The Federal Trade Commission reformed the appointments process for its own in-house judges last year in an attempt to avoid exactly this issue. The U.S. Patent Office sought congressional legislation in 2008 to avoid similar controversy.
Even the SEC has shifted its policy for pursuing cases. In the three months through Sept. 30, 2015, the SEC sent just 11% of its contested cases to administrative law judges, down from 40% in the same period in 2014 and down nearly 50% from the second quarter of 2015, according to The Wall Street Journal. The SEC has also reformed the rules governing the process twice in the last year in response to critics who argue it hasn't given defendants due process. See: Tick, tick, tick … FINRA rewrites 'culture,' 'conflicts of interest' and 'ethics' into a farcical 'best interests' code after DOL drops a bomb on its suitability ethos.
Home court advantage
The December 2015 Harvard study mentioned above found at least four court decisions holding that "the SEC administrative law process is, or likely is, unconstitutional because SEC administrative law judges are 'inferior officers' within the meaning of Article II ….Thus, the SEC runs a substantial risk that decisions by administrative law judges will be found unenforceable." The study also noted widespread criticism that the administrative process created an unfair, "home court" advantage for the commission.
Taking a case through the Administrative Law Judge system has inherent benefits for the SEC. Staff lawyers get years to prepare a case and can take as many depositions as they want by subpoena.
Defense lawyers, by contrast, have just four months to prepare after charges are filed before the trial starts, have limited discovery, and are often swamped with thousands — or even millions — of documents to sort through. Historically, the SEC has won 90% of cases it brought before its administrative law judges, but only 68% of cases in federal court. See: Big brokers take action on F-Squared funds and Virtus shares reel as SEC actions sink in.
Long road
Bennett's next legal step in her case is an appeal to the SEC over the constitutionality of the administrative law judge appointment. She does not expect to win, but will able to appeal the SEC ruling to the federal court in Washington.
The lower court will decide the case in a ruling that would then be appealable to a federal court of appeals, and, from there to the Supreme Court.
Even if the SEC is found to have appointed its judges unconstitutionally, Bennett can't avoid facing the Commission's accusations eventually. But at that time, Bennett hopes to face the charges in a friendlier forum with more protections for the accused.
"We really are looking forward to getting this into a court system where the judge, jury, executioner and the appeals are not paid for and enclosed by the SEC, so our evidence can come out because at this point it's all been one-sided," she says.
---
Mentioned in this article:
MarketCounsel
Regulatory Attorney, Consulting Firm, Specialized Breakaway Service
Top Executive: Brian Hamburger
Hamburger Law Firm
Regulatory Attorney, Specialized Breakaway Service, Mergers and Acquisition Firm, Compliance Expert, Attorney
Top Executive: Brian Hamburger
---
---
Share your thoughts and opinions with the author or other readers.
Jack B. said:
August 2, 2016 — 11:53 AM UTC
SEC uses its power like Roger Goodell
The Javier said:
August 6, 2016 — 1:12 AM UTC
So Ms Bennett admits to gross inflation of her AUM. Reporting 5x your highest AUM is fraud, plain and simple! What am I missing here? Let's hope the SEC decides to refer Ms Bennett out for criminal action.
In the Know said:
September 30, 2017 — 6:32 PM UTC
---
---