News, Vision & Voice for the Advisory Community
Though Advicent is being phased out, an analyst says that eMoney and Advicent are more similar than you'd think
July 7, 2016 — 5:14 PM UTC by Lisa Shidler
The owners of financial planning software firm eMoney and its new CEO, Edward O'Brien, can breathe a sigh of relief.
The Radnor, Pa.-based company now has ample proof that it can make a big sale to a non-Fidelity Investments company under its very new circumstance of being owned by the Boston giant and helmed by one of Fidelity's own.
Independent broker-dealer Waddell & Reed Inc. has announced that it is signing a multiyear contract to use eMoney Advisor. eMoney will take the place of Advicent Solutions, formerly NaviPlan, of Milwaukee. The deal is the first of its size and scope publicized under the Fidelity regime.
Waddell & Reed is about as unaffiliated with Fidelity as it gets considering that it clears trades through Pershing LLC and plans to continue doing so.
The key to the deal was that Fidelity caught Waddell's new president, Derek Burke, at a time when his firm was searching for answers. When he joined Waddell & Reed's broker-dealer in 2014, it had $44 billion in assets under management with 1,737 financial advisors across the country — complete with all the classic issues facing smaller broker-dealers with models still geared toward smaller, inward-facing transactional books of business. See: Dissecting Blucora's giant act of financial engineering — adding a broker-dealer to a software roll-up.
Today Waddell & Reed, which is slowly leaking assets with 1,850 reps who advised a collective $42.2 billion as of March 31, is in the midst of a software revamp. See: The FPA throws its annual gathering in a spirit of renewal after years of membership decline.
Higher level
The problem with Advicent, Burke says, is that it didn't have a sufficient client portal and advisor alerts. He adds that Waddell & Reed is currently using Advicent's latest version of Profiles.
"At a very high level, the board and our chairman have looked at our broker-dealer wealth management space and realized we needed to make a significant investment of the technology in the business," Burke says. "We wanted to go from transaction one-and-done planning to more holistic ongoing-relationship planning."
Advicent declined to comment for this story.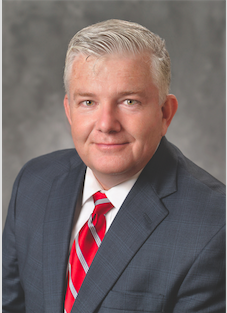 Waddell & Reed will also use eMoney to make the old-school planning process more interactive, says Burke.
"The old planning where you write it down, and create a plan, it's static the day after you're done. eMoney allows us to dramatically engage with clients," says Burke. "It allows an advisor to be alerted if a significant security holding in the client's plan has changed dramatically. The advisor can be alerted and can proactively respond." See: How it is that the new, new thing in financial advice is an old, old thing retreaded and vastly improved.
Held-away assets
eMoney, a software technology provider, has been quiet in terms of deals since Fidelity purchased it in February 2015. See: What to make of Fidelity Investments paying $250 million out of the blue for eMoney.
Six months after the purchase, the firm's CEO, Edmond Walters stepped down and Fidelity placed its RIA chief, Mike Durbin, in the acting CEO role. This March, Fidelity named its longtime technology chief, Ed O'Brien, to eMoney's CEO post. See: As Ed O'Brien packs his bags for Philly to take eMoney CEO reins, Mike Durbin resumes his job modifying Fidelity's future from finance to software.
"Waddell & Reed like our client-engaged process and our alerts and alarms as well as the screen-sharing with clients and advisors," says Drew DiMarino, eMoney's executive vice president and head of sales.
He added in the release: "With emX Pro, we offer advisors the opportunity to build deeper, more collaborative client relationships, expertly plan investment portfolios, and deliver sound financial advice while helping them make sense of their business' big-picture, including a view of assets held-away." See: Nearly half of advisors now charge clients to manage held-away assets.
Waddell & Reed owns Ivy Funds. Advicent's products include the NaviPlan, Profiles and Figlo financial planning tools, the Advisor Briefcase marketing tool and the Narrator application builder.
Complete me
Despite any perceived edge eMoney might have over Advicent, the deal was not a case of love at first sight. DiMarino spent more than 18 months meeting with Waddell & Reed executives. But the transaction didn't get done until 30 of Waddell & Reed's top advisors gave the deal their blessing after taking a tour of eMoney's Radnor plant.
"When we're talking to these big firms, if they give us an opportunity to present to their top advisors, it works out very well," DiMarino says. "The Waddell & Reed team came to Radnor and we gave them a tour and it's an eye-opening experience for them. But anytime we get a chance to present to the top advisors, we've got a very good chance of winning."
"When someone mentions client portals and interactivity, it's a matter of what degree. It's not that one doesn't have it, but it's the relative value of one feature over another. It was pretty obvious from the day that Fidelity bought eMoney that eMoney was going to be a ferocious competitor. They put money into it and now they've got more resources. I think they'll continue to be very competitive." See: Mike Durbin gets right to work as eMoney CEO with MoneyGuidePro coopetition deal — even though he's 'interim'.
Advicent also a comer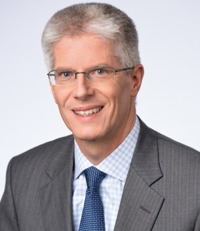 Advicent, which has none of the baggage of being owned by an industry giant, is also a software company on the rise, Bruckenstein says.
"They've come out with some enhancements not that long ago. I know in the marketplace any recent wins in the institutional space it's going to be Advicient in the top three."
"I don't think that weighted in heavily one way or another," O'Brien says.
Burke says his firm is comfortable straddling Pershing and Fidelity's eMoney. "We were assured that there wasn't any necessary linkage between using eMoney and Fidelity. We're quite happy with our relationships with Pershing on the clearing side. We're excited about our partnership with eMoney."
Pay more now
Waddell & Reed declined to offer up details of the contract but O'Brien acknowledged it is "multi-year." Advisors will pilot the technology this fall and all Waddell & Reed advisors will begin using eMoney starting early next year. See: Top 12 crucial technology happenings affecting RIAs in 2012, Part 2. in favor of eMoney
Generally speaking, advisors typically see a rise in their technology costs when they add eMoney, but O'Brien says 85% of eMoney users report that they gain additional business once they use the new tool.
Making the magic
An interesting aspect of this deal from an RIA perspective is that Fidelity has long featured NaviPlan (Advicent's original name) software as one of the three original anchors of its custodian platform WealthCentral, which was previously owned by Milwaukee-based Advicent Solutions. See: Is Fidelity's move to put RIAs deeper into the cloud gonna make it rain?.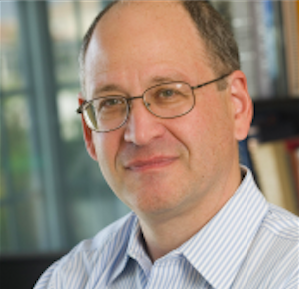 In that light, it seems logical to question whether O'Brien, who knows the ins-and-outs of NaviPlan, might use that knowledge to help eMoney win deals away from NaviPlan's Advicent software.
"I think it's fair to say he's been around a long time and he knows the strengths and weaknesses of his competitors from a wide range of roles he's had at Fidelity," Bruckenstein says.
For his part, O'Brien deferred all questions about NaviPlan to Fidelity, and wondered aloud whether NaviPlan and Fidelity still have a partnership.
Nevertheless, he says: "I think I do have experience — whether it's at Fidelity watching this market evolve — or with advisors who are focused on planning and want to do a lot better. We're a complex, sophisticated financial planning tool that helps clients. The magic is really making it simple for advisors and clients. It takes technology and helps bring them closer together."
Fidelity spokeswoman Erica Birke confirmed that Fidelity maintains its relationship with NaviPlan as part of the firm's open architecture platform.
---
Mentioned in this article:
eMoney
Financial Planning Software
Top Executive: Edward O'Brien
---
---
Share your thoughts and opinions with the author or other readers.
Smarter said:
July 7, 2016 — 8:39 PM UTC
eMoney's retention rate is 20-30%. Nice work tricking them into a multi year agreement.
---
---