News, Vision & Voice for the Advisory Community
The Boston giant differentiates itself by its promise to keep cash holdings at less than 1% and in having a published fee -- albeit a floating one
July 27, 2016 — 4:06 AM UTC by Lisa Shidler
Brooke's Note: Fidelity's first public exposure to robo-advisors was its partnership with Betterment. See: With eMoney in its back pocket, Fidelity Investments won't exercise its option to continue Betterment deal as it nears launch of its own robo. It was both envied and hard for observers to understand. It was mostly just a symbiosis deal where upstarting entrepreneurs got to hang out with a big boy — and vice-versa — and learn. In the end, however, Fidelity's offering does not look like it borrowed heavily from its reverse mentors in New York. This looks more like Fidelity being Fidelity with its own admixture of home-cooked ingredients and a leveraging of its existing ETF partnership with BlackRock. But also like Fidelity, which is privately owned, much of the business plan remains obscured from view. How much will its very human portfolio managers will eventually skew toward active investments? How and how much will Fidelity put its marketing machine behind this offering? Where will fees end up? Of course, for RIAs there remains the question of when Fidelity will roll out a robo-for-RIAs and what it'll look like. Fidelity took a wait-and-see approach to its retail robo, Fidelity Go, and the Boston giant is doing the same, only more so, with its RIA iteration. Whether last-in means first to long-term success … we'll have to wait and see!
In what amounts to the third announcement of its launch, Fidelity Go is finally ready for prime time about 16 months and $8.2 billion behind the robo-advisor launched by Charles Schwab & Co. in March 2015. See: With RIAs deliberately not in mind, Fidelity Investments launches Fidelity Go, a robo-advisor with the human touch of Vince Gubitosi.
Fidelity Investments is formally launching its version today after an initial launch to its employees last fall, then another to non-Fidelity pilot participants in March. Schwab reported $8.2 billion in assets under management this month, which is up from $5.3 billion as of March 31. See: What Neesha Hathi told the In|Vest 2016 in NYC crowd in her debut as Schwab robo chief — and how she elicited one gasp from the crowd.
Though the just-relaunched Fidelity Go is largely similar to the one launched last fall, a few revelations and new details emerged. Fidelity's fees will range from .35% to .40% of assets — though that is a guideline more than a set amount, or limit.
What's significant is that the fee is an "all-in" fee. When fees on underlying asset management products — largely managed by Fidelity-owned subsidiaries — drive the all-in fee past this range, Fidelity will adjust it. See: With eMoney in its back pocket, Fidelity Investments won't exercise its option to continue Betterment deal as it nears launch of its own robo.
Still early days
This approach to fees ends up making the net robo revenues derived by Schwab and Fidelity on assets very similar. Schwab says its implicit fees can range as high as 48 basis points. The difference is that Schwab does not charge a fee per se. Instead it sweeps cash to Charles Schwab Bank, pays the investor a nominal amount and collects the mark-up by loaning the money. It also earns revenues through proprietary products and third-party ETF managers that pay a fee to sit on Schwab's platform. See: Schwab tells the SEC its robo-advisor has a 30 basis-point fee and big-time cash allocations held by Schwab Bank.
At the time of its launch, this Schwab sweeping-for-profit practice elicited criticism that it was forcing an investor's hand on cash allocation, 7%, and Fidelity seems determined to avoid such charges. Fidelity Go will sweep cash to a Fidelity money market fund but allocate no more than 1% to that product.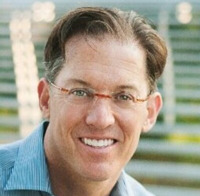 Will Trout: The absence of a
large cash/deposit requirement offers much better
optics.
Even though Fidelity appears to be getting a late start, it should still be good to go, writes Will Trout, a Houston-based analyst at Celent.
"It is still early days in terms of robo. In terms of timing, there's a lot to be said for being a fast follower rather than a first mover; after all, Schwab IP was designed to be a 'bigger, badder' automated.'"
He is also convinced that Fidelity's robo is purposefully different from Schwab's. "The absence of a large cash/deposit requirement offers much better optics," Trout says.
Others agree. "I think they wanted to differentiate why people should choose one versus another," says Scott Smith, director of advice relationships at Boston-based Cerulli Associates. "They're a late entrant but we're still early in this game. I think everyone will have something like this."
Smith notes that Fidelity's program, somewhat curiously, allows investors to assign a risk tolerance score to themselves. See: Fidelity and Betterment sign a deal with Steve Lockshin and Marty Bicknell as groomsmen at the altar.
Dashboard digging
Fidelity has been piloting the program for the last six months among 1,000 employees and current customers. The average account balance is nearly $15,000. Over the course of that time, the firm made changes in response to feedback. For instance, Fidelity spokesman Robert Beauregard says that instead of displaying all of the data on the dashboard, employees and clients said they just wanted the most important information and a link to the full data.
"For example, we show the portfolio performance front and center, but to see the individual fund performances a customer clicks into that data," he writes in an email.
Schwab spokesman Rob Farmer declined to offer up any other statistics — such as accounts or user demographics. — about Schwab Intelligent Portfolios — other than to confirm its total assets.
Fidelity's market target is 25- to 45-year-olds who are "looking for a trusted team to manage their money at a low cost," Beauregard writes.
Major changes
The move to the robo marks a number of significant strategic shifts at Fidelity.
"Keep in mind that Fidelity is in the midst of a massive cultural transformation from the world of active management and star managers to indexing/passive management. Wealth management delivery today has gone digital all the way up to the very front end, even when the service/advice is delivered by a real life advisor and Fidelity is determined to be relevant," Trout says.
Even though Fidelity is known as an active shop, firm executives have made it clear it will move to new strategies — including an index-based robo. "They've got index product and they meet demand," Smith says. They're not going to see an opportunity and not get involved. They may not be first but they won't cede anything to anyone." See: Schwab to make long-awaited move in 401(k) market with an all-indexed mutual fund and ETF strategy.
Fidelity executives understand that automation is the future, and they intend on using Go to complement their sales force and custody network to expand distribution, Trout says.
Beauregard explains: "Fidelity Go portfolios are constructed, monitored and rebalanced over time by investment professionals — not simply by an automated "robo" program. It is a unique combination of a professionally managed portfolio, an easy-to-use digital dashboard, integration with Fidelity's broader investment tools and services, and an all-in cost that is among the lowest in the industry." See: McKinsey: Robo-advisors have a cloudy future but 'virtual advice' delivered by 24-hour super-centers with experts and algorithms will win the day.
Fidelity Go is available for accounts — same as Schwab — with a minimum of $5,000. Its portfolios are built using passive investments such as Fidelity index mutual funds and BlackRock iShares index ETFs. Though, Beauregard acknowledges that the passive portfolios will be sprinkled with a few actively managed investments, such as municipal bond funds. See: How BlackRock plans to grow iShares using advisors as one key.
RIAs will wait
That Fidelity Go fees range from 35 to 40 basis points, and perhaps beyond, reflects the firm's fluid approach, Beauregard says.
"There is a range of fees because in the retirement account types, the portfolios will consist of Fidelity Index Funds, some of the lowest cost funds in the industry. The taxable accounts may invest in the BlackRock ETFs and Fidelity municipal bond funds, which have a bigger expense ratio. Therefore, the range is due to different investments within the portfolios. The .35% to .40% is the range today, but as investments can change over time, the range may change over time as well. There is not a cap."
Fidelity Go cannot be used by RIAs to serve clients, but Fidelity executives expect to launch more details about an advisor-based RIA by the end of the year.
"The goal is to offer an advisor-centric solution that is integrated into Fidelity's technology platform for registered investment advisers, broker-dealers and banks," Beauregard writes.
---
---
Share your thoughts and opinions with the author or other readers.
---