Elliot Shmukler is the first top-tier talent to leave Wealthfront.
Brooke's Note: The straight-A atmosphere and whiteboard ether that seems to permeate most of the robo-advisors makes it easy to forget that these are basically small businesses with a bunch of folks toiling away on laptops. People and the companies they work for, stock options aside, have different destines that show up over time. Wealthfront has been around since 2008 and so there has been time for life to intervene in some cases. In fact, it's really been around since 2011 when it re-launched with its current business model. See: Investing site KaChing gets classier as Wealthfronth If there is an inconvenient quality to these departures for Wealthfront, it may be more in regard to appearances. The company is on the watch list of analysts wondering whether the AUM ground it has lost to Betterment is a sign of lost momentum in the larger sense of start-up success — and the idea that you can go direct to investors with financial advice using automation and the Internet.
Wealthfront Inc. is experiencing its first big talent exodus — a flurry of departures that includes some C-suite titles and a Unicorn shepherd.
The latter mythic creature is product chief, Elliot Shmukler who left the Redwood City, Calif.-based automated advisor in June to join Instacart — one of Silicon Valley's hot startups.
Other recent Palo Alto, Calif.-based Wealthfront executive departures include Brian Dennen, chief operating officer, Maya Grinberg, marketing director and Brad Mauney, director of product management. There are an additional three designers and four engineers who have departed recently. See: Andy Rachleff is out as CEO of Wealthfront as former LinkedIn star takes his place.Observers give Shmukler credit for spearheading the series of paid robo-services that vaulted Wealthfront's growth from $150 million to $3 billion. He also oversaw the introduction of direct indexing, single-stock diversification service and its first mobile app. Wealthfront currently manages $3.5 billion of assets and has 130 employees, according to its ADV.
Shmukler has a similarly stellar list of accolades connected to his time at LinkedIn where he gets much of the credit for monetizing the online-resume social media site. Over his career, Shmukler's become renowned for his copious and successful application A/B testing (comparing two versions of a web page to see which one performs better) for his products and team.
'Who's viewed my profile'
At LinkedIn, Shmukler led a team responsible for generating nearly half of LinkedIn's page views with features such as Profile, Search, Contacts, New User Registration, People You May Know, Who's Viewed My Profile, and more. As LinkedIn's overseer of membership growth, he grew the site from 20 million members to 200-million members during his tenure, according to his LinkedIn page.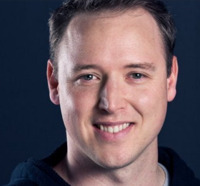 Still, a top LinkedIn exec reached for comment says Shmukler, though successful, was not without peccadilloes.
"He was well respected but he struck me as someone hard to work with and I would have disagreed with some of the product decisions [he made] with regards to the registration flow," the person says. "But being difficult is what most great leaders have in common and LinkedIn enjoyed enormous growth during his time — and I think he was with LinkedIn at the right time so some level of luck for sure as well."
The Wealthfront departures come at a time when the company has lost bragging rights as the biggest, fastest-growing, best-financed robo-advisor. That honor now goes to Betterment, which hit $5 billion of managed assets recently and hints at $20 billion soon enough. See: Betterment makes CFO hire with $20 billion AUM 'line of sight' and IPO mindfulness.
New York-based Betterment Holdings Inc. also has 190 employees to Wealthfront's 130 and Betterment's recent VC round puts it at $205 million raised. Wealthfront has raised $129.5 million.
Getting while getting's good?
Will Trout, senior analyst with Celent LLC, says it's important to note that a startup can only ride so far with dependence on its product talent — if it is falling behind to Betterment in the race for AUM.
"The problem for Wealthfront is that product innovation is not a game-changer in itself," he writes in an email. "Investors lose track, get bored, etc. of hearing about the latest whiz-bang feature. AUM growth — and the big news stories that it fuels — is both more powerful and self-reinforcing, and I'd say Wealthfront has lost a bit of its luster vis-à-vis Betterment and other next-gen players. Yes, the artificial intelligence angle around Wealthfront 3.0 is cool, but it's still pretty vague and undefined. In my view it's unlikely to fuel the kind of growth that will be needed for Wealthfront to remain independent long term. So Shmukler is getting out while on top….with all that implies!"
Still, Wealthfront has long been considered Silicon Valley's most significant, best-funded financial advice startup. But it is no longer the best funded with Redwood City, Calif.-based Personal Capital Corp. having surpassed it with $175 million. See: Personal Capital gets $75 million investment and an ex-Schwab retail chief in Jeff Carney.
'Embarrassment of riches'
Wealthfront still has plenty of cards to play — starting with its stack of talent.
Andy Johns, who reported to Shmukler, will now step up to fulfill his role at Wealthfront. Andy Rachleff, co-founder and chairman of Wealthfront, adds that Johns is a gifted talent. He says the departures come at a time when Wealthfront has an "embarrassment of riches" when it comes to people that understand the development of web-delivered products.
For example, it was Ali Rosenthal, Wealthfront's director of strategic partnerships who helped get the Wealthfront 529 plan out the door. It is now the designated plan for the state of Nevada. Rosenthal joined Wealthfront from Facebook about two years ago as vice president of strategic partnerships. She helped launch Facebook's "share" button, helped make Facebook available on mobile platforms. During her time Facebook Mobile, its active user base grew from fewer than 100,000 users to over 250 million. See: Wealthfront takes on another Facebook vet — a clue that going dark in Palo Alto doesn't mean going away.
Johns is also a Facebook alumni.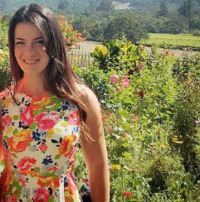 Four-year vesting
Wealthfront currently employs about 150 people and its recent departures represent less than a 10% turnover rate — a rate not considered high in the fluid Silicon Valley labor market. That rate is also affected by the customary vesting programs, which go in four years cycles — short by Fortune 500 standards. Wealthfront has four-year vesting, according to a source.
Turnover is also fueled by aggressive headhunting. Mauney left to be a product manager for New York-based COMPASS. Grinberg joined up with Segment in San Francisco. Grinberg was formerly the chief evangelist at social advertising startup, Wildfire. After Wildfire's acquisition by Google in 2012, Grinberg joined the Google product marketing organization as Wildfire caught fire and which now serves over 21,000 businesses worldwide powering over 300,000 campaigns. Thirty of the top 50 brands worldwide use Wildfire.
Of the four engineers who recently left, two went to Google, one to Uber and another to Apple, sources say.
Wall Street minds?
Trout agrees that new blood could be good for a firm playing some catch-up in assets, but thinks Rachleff's laser focus on blue-chip Silicon Valley talent may be overdone.
"I think Wealthfront would be best off pivoting from its Silicon Valley/software roots and pick up some sharp minds with connections to NYC or Wall Street," he writes. "This could be a product guy but doesn't need to be … good ideas can come from a range of people and sources."
Rachleff has historically been loath to hire outside a circle of people he knows share his vision for marketing and serving millennials, aged 18 to 34, with the idea that they are remarkably different not only from baby boomers, (55 to 69) — but even different from members of Gen X (ages 34-54). The key is that millennials don't want to talk on the phone and will even pay to avoid the inconvenience of doing so.
---
---
Mentioned in this article:
Wealthfront
Portfolio Management System
Top Executive: Andy Rachleff
---
---
---