News, Vision & Voice for the Advisory Community
MarketCounsel CEO framed the answer to the Winterberg lawsuit; it says Winterberg did not meet 'measurable' demands and that he subverted T3 by promoting his own services
July 25, 2016 — 7:49 PM UTC by Lisa Shidler and Brooke Southall
Brooke's Note: It's hard not to look at this case and not say: There but for the grace of God go I. Us small business types make a never-ending series of small handshake kinds of deals in order to keep the ball moving. Big written contracts are the domain of big slow-footed companies, right? You can especially feel assured of making verbal type arrangements when it comes to fellow members of the RIA business. We are a family. We are a village. Trust is inherent. Mutually assured destruction is a likely outcome of a public brawl. That said: Some agreements need to be made in writing and some verbal agreements end up in court — especially when they involve sponsors outside of the RIA village proper. It could happen to anyone. So we can tut-tut and tsk-tsk this case but we had also better pay close attention to the anatomy of this flare-up. As the RIA business gets bigger, deals will be measured in much more than petty cash and tensions will in turn run higher.
Joel Bruckenstein has issued a 34-page answer to his erstwhile T3 conference partner, Bill Winterberg, via RIA advocate and attorney Brian Hamburger, a response that not only rebuts Winterberg's charges but accuses him of ineptitude and inappropriate self-promotion. See: As legal battle erupts between Bill Winterberg and Joel Bruckenstein, T3's allegedly wild profits from pay-for-play content get dragged into court of RIA opinion.
The T3 conference founder's fusillade is a strategic coup in that Bruckenstein has secured the services of Brian Hamburger, principal of Hamburger Law Firm in Englewood, N.J., as his lawyer.
Hamburger is the founder of MarketCounsel Inc,, which coaches and represents broker-dealer teams before, during and after their breakaways from wirehouses and IBDs See: Bringing a familiar ferocity, Brian Hamburger binges on Ivy League grads and wirehouse and securities-firm veterans in MarketCounsel restaffing.
As an integral part of the RIA community's fabric, Hamburger concedes that he was initially reluctant to pick sides in this rare intra-industry legal squabble. Making the situation trickier is that the spat is centered on conversations between Winterberg and Bruckenstein that were never memorialized in a written contract. But as he got closer to the case, Hamburger decided it did call for action on Bruckenstein's part and that he was willing to show his partiality to his side of the argument. See: RIA advocates cry foul after international media pick up on U. of Chicago study labeling shady stock brokers as 'investment advisers'.
"I tell my kids not to fight but if someone punches them in the mouth, they need to punch back," he says.
'Virtually non-existent'
In the lawsuit filed May 12 with the U.S. District Court of the Southern District of Florida, Winterberg alleged that Bruckenstein owes him more than a quarter-million dollars as a co-producer of last November's Technology Tools for Today (T3) conference.
Bruckenstein's response filed with the court last week, concedes that a scenario was discussed whereby Winterberg could take half of the profits of the 2015 T3 Enterprise Conference at the Bonaventure Resort and Spa in Weston Fla. — but only on the condition that Winterberg completed a long list of tasks related to the promotion and running of the conference.
Specifically, Bruckenstein asserts that Winterberg failed to secure a single sponsor for the 2015 T3 Enterprise Conference, nor did he woo any attendees and failed to contribute any "valuable video" for the conference.
Winterberg, according to Bruckenstein, did not fulfill his end of the bargain.
"...His contributions towards the success of the 2015 T3 Enterprise Conference were virtually non-existent," says the response, which includes Bruckenstein's perspective but doesn't offer any email back-and-forth between the men.
But also potentially damaging to Winterberg is Bruckenstein's contention that "the Winterberg Parties acted in bad faith, and sought to mislead and defraud the Bruckenstein Parties. During the time the Winterberg Parties were supposed to be securing sponsors for the 2015 T3 Enterprise Conference, he/it was in fact working to obtain sponsors for his/its own Road Shows." See In bed with giants, T3 software entrepreneurs go to Florida to swear they are still more independent than thou.
Winterberg declined to comment about these and any other contentions in Bruckenstein's answer and referred all questions to his attorney, Robert Grazaino, who did not respond to a phone call and email seeking comment. But the day after the story was published, Grazaino sent email saying he declines to comment on pending litigation.
And, a few hours after this story was published Winterberg did respond by email offering up tweets and videos he posted about T3 conference as a means to defend himself. For instance, the tweets and video include interviews he conducted with Riskalyze's CEO Aaron Klein dubbed, "Between Sessions at T3 Enterprise 2015." He had posted numerous videos with interviews with executives from Junxure, FolioDynamix, Salesforce and Oranj.
He also posted many pictures of speakers during the T3 conference and pulled out quotes reporting on the conference on Twitter.
Klein declined to takes sides in an email but marveled at the drama.
"We consider Bill and Joel to be the Iron Man and Captain America of our industry, so we will continue to support both of them and have to decline comment on this issue… ;)"
'Bad faith'
Despite the tech mavens' three-year collaboration, Winterberg and Bruckenstein have always competed against one another. In addition to the T3 conferences, Bruckenstein runs Virtual Office News LLC and Technology Tools for Today and provides advice and guidance to advisors on the selection of technology. Winterberg has a similar business model in that his firm generates revenue from consulting services, speeches, private events, advertising and video production services. He is the founder and editor of FPPad.com See: How big companies stampeded to T3 with big bucks and how it affects the once maverick RIA software show.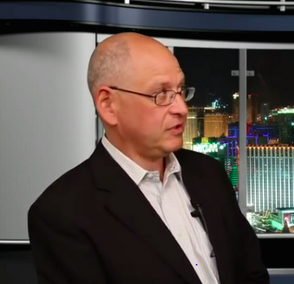 Joel Bruckenstein: The Winterberg Parties acted
in bad faith, and sought to
mislead and defraud the Bruckenstein Parties.

Bruckenstein and David Drucker co-owned the T3 conferences. When Drucker decided to retire in November 2014, Bruckenstein suggested that Winterberg purchase Drucker's 50% interest in Virtual Office News and become 50/50 partners with Bruckenstein. Winterberg rejected this idea, according to the court documents.
In the lawsuit filed by Winterberg, Bruckenstein admits to offering Winterberg 50% of the business but that Winterberg turned down that offer. See: Bill Winterberg outlines the potential benefits and shortcomings of the Apple iPad for advisors.
Half of how much?
In the lawsuit, Bruckenstein admits that he entered into a deal with Drucker and Winterberg in which Winterberg was hired as a vendor in an independent contractor capacity to supply services to Bruckenstein and Drucker "provided [Winterberg] performed the requisite services they would be compensated based on net profits…"
"The Bruckenstein Parties offered that if the Winterberg Parties in fact performed as requested by the Bruckenstein Parties, and in fact performed at a greater level, and made more of a contribution than the Winterberg Parties had done in previous years, and in short, did more that resulted in an enhancement of Enterprise, the Bruckenstein Parties would pay the Winterberg Parties for the efforts and contributions actually made, not to exceed fifty percent (50%) of the net profits of Enterprise.
According to Bruckenstein's response, Winterberg was given a long list of tasks at the T3 Enterprise conference, including social media, producing and distributing photo and video content and photographs, as well as other tasks.
"...The Winterberg Parties were requested to perform not only the responsibilities they were to perform dating back to 2013, but in fact much more. In other words, the Winterberg Parties were requested to perform at a higher level of competency, responsiveness and overall effort, and expand the scope of those efforts and responsibilities, in a manner that would bring a measureable benefit to the T3 Enterprise Conference," reads Bruckenstein's answer.
How profitable?
The conflict highlights a disagreement how much money the famously no-frills T3 conferences actually make. In the lawsuit, Winterberg says profits for the November conference amounted to almost half a million dollars — $458,000. Bruckenstein told a reporter at RIABiz that number was grossly inflated but declined to say by how much. See: How tech vendors pierced the glare generated by Fidelity's uni-bundle to get their message in edgewise to 650 advisors at T3.
In his answer, Bruckenstein says Winterberg had no knowledge of the total profits and that Winterberg was paid an amount equal to one-third of the net profits from the 2014 T3 Enterprise conference.
"The Bruckenstein Parties admit they have refused to provide an accounting to the Winterberg Parties. The Bruckenstein Parties lack sufficient knowledge or information to know the contention, or basis for such contention, as to what the Winterberg Parties claim they are entitled to," the response says.
"In 2013, the Winterberg Parties agreed they wanted the perform at this increased level of participation. In exchange, the Bruckenstein Parties, Drucker and the Winterberg Parties agreed that if it/he performed, the Winterberg Parties would be paid a fee equal to one-third of the net profits from Enterprise."
Below snuff
Bruckenstein's answer contends Winterberg wasn't performing his tasks even back in 2013 when he first spoke at the conference and provided some video content — and that his performance failed to improve in subsequent years.
"...in 2013 the Winterberg Parties substantially failed to perform, failed to provide any substantial efforts to enhance Enterprise, did not assist in obtaining sponsors, market Enterprise, or secure other speakers/presenters…"
Bruckenstein claims that he and Drucker paid Winterberg and brought him back for the next year but did have discussions about improving his performance.
"As it would turn out, the performance of the Winterberg Parties would only decline from there as the Winterberg Parties would begin to take advantage of the Bruckenstein Parties and seek to benefit unfairly from the Bruckenstein Parties," the answer states.
The answer continues:
"In 2014, the Bruckenstein Parties and the Winterberg Parties continued their agreement from 2013, but again, the Winterberg Parties did nothing more than serve as a speaker/presenter at Enterprise and also provide some video content from Enterprise, which had declined from 2013 in both quantity and quality, and which the Winterberg Parties again branded with their own entity's name, rather than branding it for the exclusive benefit of Enterprise and its Platinum Sponsors, as was agreed."
Final warning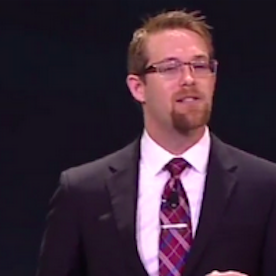 Bill Winterberg claims Joel Bruckenstein failed
to pay paid him $229,000, an
amount Winterberg contends was half the
take for the November 2015 Technology
Tools for Today conference.
According to Bruckenstein's answer, Winterberg "failed to substantially perform or provide any substantial efforts for the added benefit to Enterprise, failed
to assist in obtaining sponsors, market Enterprise, or secure other speakers/presenters for 2014. Additionally, now even the video content that was provided by the Winterberg Parties actually caused problems and issues with Enterprise sponsors."
Bruckenstein says that Winterberg's video efforts actively hurt the 2014 conference.
"Specifically, these sponsors told the Bruckenstein Parties and Drucker that they did not want to be sponsors for the following year's T3 Enterprise Conference if the Winterberg Parties were involved with Enterprise. Platinum Sponsors complained that the Winterberg Parties did not provide video content to the sponsors in a form and manner that contained substantial value to the sponsors to justify their sponsorship support of Enterprise."
Bruckenstein said he offered up this feedback to Winterberg and added "that this level of performance and effort could not continue."
Bruckenstein further states in his answer that he worried Winterberg was damaging the conference's reputation, asserting that after two years of subpar performance on Winterberg's part, Bruckenstein told Winterberg that if he wanted an opportunity to participate in the 2015 conference, he would have to make a "stronger effort to contribute to the success of Enterprise and would have to contribute more meaningful content to actually provide a benefit to the sponsors and Enterprise." See: Joel Bruckenstein convenes a wholesale version of T3 for IBD execs who choose software for thousands of reps.
Bruckenstein contends he contacted Winterberg with a long list of tasks for the 2015 conference, including "serving as a speaker/presenter at Enterprise, assisting in marketing the 2015 T3 Enterprise Conference, selling sponsorships for Enterprise, soliciting and securing other speakers/presenters for added content, contributing video and photographic content of Enterprise and its events, and capturing sponsor's offerings at Enterprise, to provide Platinum Sponsors with content in a form and with content they could use in their own promotion of their products and services, and contributing to the overall success and enhancement of Enterprise."
Road show
Bruckenstein said that if Winterberg had performed as requested by Bruckenstein "and in fact performed at a greater level, and made more of a contribution than the Winterberg Parties had done in previous years, and in short, did more that resulted in an enhancement of Enterprise, the Bruckenstein Parties would pay the Winterberg Parties for the efforts and contributions actually made, not to exceed fifty percent (50%) of the net profits of Enterprise."
Bruckenstein further contends that he helped jumpstart that process by identifying and providing two leads for enterprise sponsors. See: The T3 conference has a rebellious air and the makings of success.
Winterberg didn't follow through with his tasks, the Bruckenstein response says. He didn't get any sponsorship, or attendees and didn't even speak. Bruckenstein also says that rather than securing sponsorships, Winterberg was promoting his own business in a "road show."
In light of these actions, Hamburger says he chose to take a side in a case where his first instinct was to steer clear.
"We thought very carefully about whether we would defend," he says. "But given the case and knowing Joel, I thought I'd be a doing a net disservice by not participating here integrally."
---
Mentioned in this article:
---
---
Share your thoughts and opinions with the author or other readers.
anonymous coward said:
July 25, 2016 — 11:38 PM UTC
ccoutin said:
August 8, 2016 — 3:51 PM UTC
Who said that these two always competed against each other? When I watched this video, it looks like they are pretty friendly https://youtu.be/yvoSHJn2OWQ – Two people helping each other out.
---
---